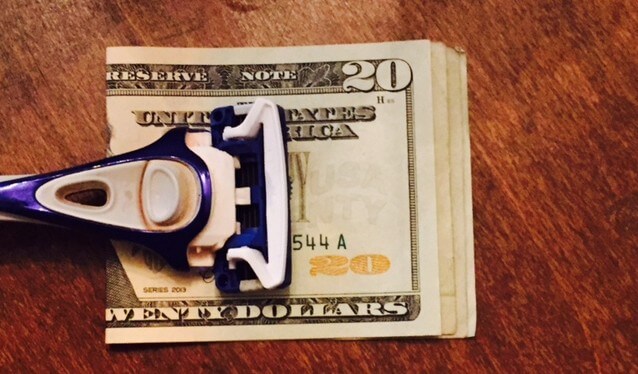 While watching TV without a cable subscription is easy for most, there are situations that may leave some tied to cable TV. For instance, you may want to watch your hometown baseball team. Personally, I just started listening to games on the radio. However, I can understand if you must watch the game live on TV.
Others are tied to cable or satellite TV due to where they live.  Some areas of the country do not have good over the air coverage and  would miss out on network TV. Hulu and CBS All Access could substitute, but would lack live events and local news.
Watching the NFL without cable would still be possible, but it's much easier to catch your local football team with an antenna.
Whether it's local sports or the inability to use a TV antenna, there are solutions to save money by trimming your cable bill and becoming a cord shaver. Here are five ways you can save money on cable TV without completely cutting the cord.
1. Use Your Own Cable Box
The average household spends about $20 a month on renting cable boxes. This is a multi-billion dollar revenue source for cable and satellite providers. They are taking us all for a ride.
Did you know you do not have to pay your pay TV provider $240 a year for the privilege of paying them even more to watch TV? You can simply own your cable box. They have to allow this to stay in compliance with the law.
Check your TV provider's website for the equipment they support and you can buy it online from Amazon. If your cable company still uses a cable card, they must supply you with one. There may be a small fee, but it is considerably less than renting a box.
Recently legislation, called STELA, has spawned rumors that you can no longer get cable cards. This is not the case. The legislation simply removed the requirement that cable providers use cable cards. If your set top box uses a cable card, they still have to supply one on request.
2. Local Channel Bundles
Satellite and Cable TV providers use the number of TV subscribers as a metric when reporting to Wall Street. To keep their stock prices up they want you to have a set top box. This means they will usually offer a super slimmed down package at a premium.
For instance, Comcast offers a deal to provide you with broadband, local network stations like ABC, NBC, CBS, Fox and more. They even throw in HBO for $49.99 a month.
Be wary, this deal only lasts a year before increasing in price to around $70 per month. If you do not have your own cable box, you can tack on another $20 to the deal price, while taxes and fees will add another $10. Therefore, it does not beat cable TV alternatives I have laid out, but it is better than paying close to $200 per month to watch television.
3. Cancel Cable Phone Service
There are plenty of ways to replace your landline telephone these days. Why shell out any extra $20 per month plus taxes and fees to your cable TV provider when you simply use your cell phone.
If you must have a home telephone, then a service like Magic Jack will provide one for about $35 dollars a year!  Don't get hustled by cable TV and phone providers, check out my article on home phone alternatives for more affordable solutions.
4. Use your Own Cable Modem
Like the cable box, the cable modem is another way your TV provider likes to inflate your monthly bill.  Your TV provider may be charging you about $100 a year in rental fees to use their modem and router for your internet connection.
You can not only you replace the modem with your own, but also install a more efficient network in your home without much effort.  I give tips on how to do this in my post on using your own cable modem.
5. Haggle, Haggle, Haggle
If you are still stuck with your pay TV provider, you should be checking in at least once a year to see if you can lower your bill. Many times, there is a promotion or other discount you are missing out on. They surely won't call to tell you.
If you live in an area with more than one provider, you can usually play them against one another to get yourself the best deal possible. Being a cord cutter, it's been a very long time since I had to talk with a cable provider, but Charles Passy at Marketwatch has written a great guide on haggling with your cable TV provider.
We can't all cut the cord, but that doesn't mean you have to hand over every dollar your cable TV provider requests. Become cord shaver and save some of that hard-earned money for yourself.

Dennis is the editor in chief at Grounded Reason. Before writing about using technology to save you money he spent 20 years working in the tech sector as a sysadmin, an analyst, and an enterprise architect.

Latest posts by Dennis Restauro (see all)
If you enjoyed this article, please subscribe to our weekly newsletter!. It's free and goes out every week to keep you up to date on articles we publish to Grounded Reason. Subscribing will also inform you on the latest deals out there for internet, streaming, and more.
Check Out These Hot Articles!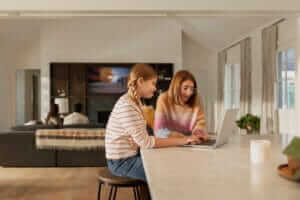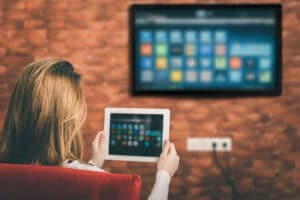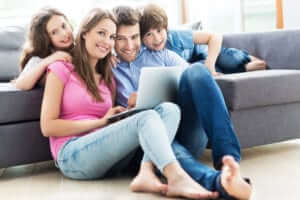 Disclosure: Grounded Reason is supported by a small commission for purchases made through some product links on this website. We do not accept compensation from companies attempting to sway our review of products.