We generally cover cord cutting, affordable internet access, and other related topics here at Grounded Reason. However, I was recently approached by the inventor of a new wearable medical device designed to alleviate lower back pain. They gave me a demo device and asked me to try it out.
Writing for Grounded Reason, I tend to be sitting . . . a lot. If I'm not writing, I'm usually watching new shows online or reviewing new and updated streaming services. Ultimately, this results in a lot of lower back pain, so I figured I would give it a try.
The device is called the LumbarAir from Backtastic. It's a wearable device that fits inside LumbarAir T-Shirts. that inflates to provide consistent lumbar support while sitting. The video below shows how the product works.
A Discrete Wearable Pillow for Back Support
The LumbarAir System is essentially an inflatable air pillow attached to a micropump that fits into LumbarAir T-shirts and camisoles. At the touch of a button, the micro-pump allows you to inflate the air pillow within your LumbarAir undershirt while you are sitting. The device is only 6 ounces and fits nicely into a pouch within the shirt. The image below shows the micropump.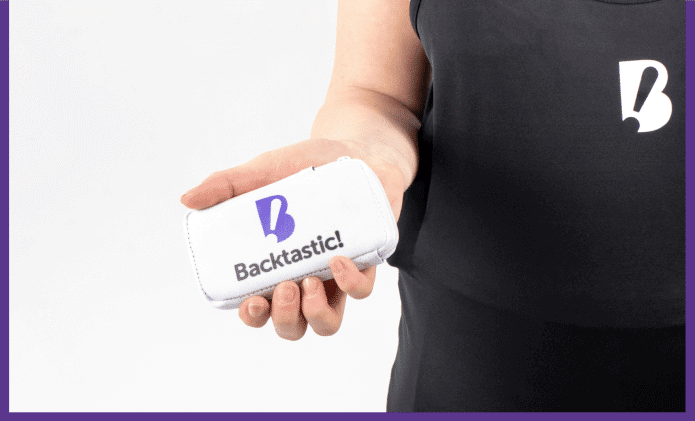 Before you stand up, simply press another button and the air pillow deflates. The pillow goes completely flat and no one can even tell you are wearing a device to provide back support. The image below shows the LumbarAir camisole being worn. It's completely undetectable.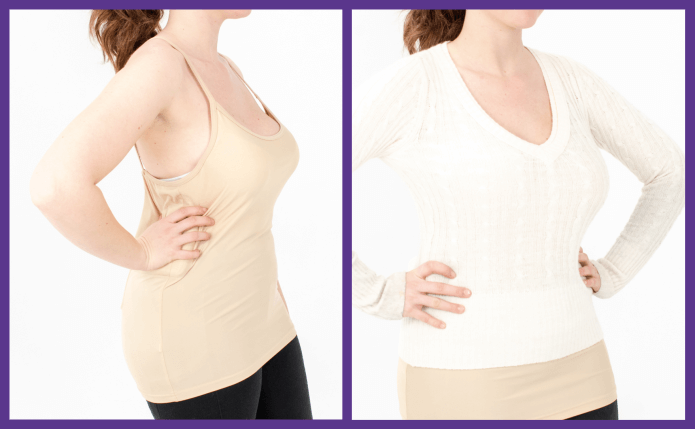 The image below provides an idea of what the T-shirt looks like.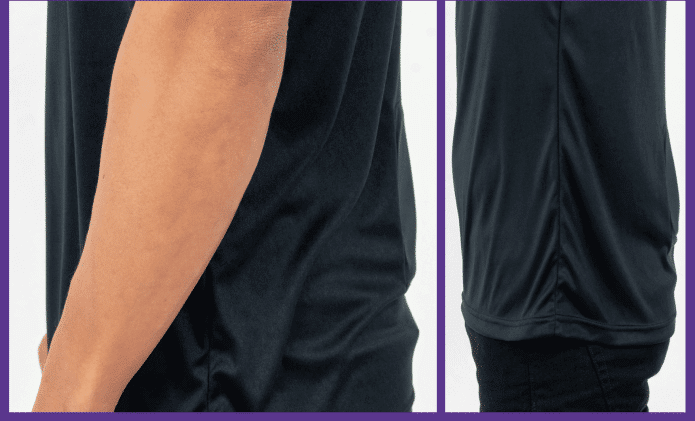 There are a lot of products being pitched to provide lower lumbar support and relieve lower back pain. However, most I've encountered are either too cumbersome or just don't work. Ultimately, the best solution is to use a pillow on the small of my back for support.
However, a pillow isn't always available. The LumbarAir solves that problem. It's always with you. Check out the video below to see how it works.
Where To Buy The LumbarAir
Currently, Backtastic is using the crowdfunding platform Indiegogo to launch the product. Through Indigogo, Backtastic is offering a 42% discount to Grounded Reason readers. While the LumbarAir will cost $121 dollars in stores, you can get early access to the product for $69. You will recieve the following:
A LumbarAir T-Shirt or Camisole
The LumbarAir MicroPump and Air Pillow with 9 volt battery included
A 1 Year product warranty
To take advantage of the offer use this link: Backtastic's Indigogo Page
On the page under "Select a Perk" you will see a "Secret Perk" for Grounded Reason Readers. Be sure to check it out now, there are only 100 available at this price.
Need More Information?
If this article didn't answer your specific question, head over to our Home Page! It will guide you to affordable internet providers, streaming services to meet your needs, information on antennas, and many more tools and resources to help you save money on TV and Internet access.
For tips and tricks on cutting the cord and other tech topics be sure to join our Facebook Page.
Join Millions of Cord Cutters
*
Disclosure: Grounded Reason is supported by a small commission for purchases made through some product links on this website. We do not accept compensation from companies attempting to sway our review of products.