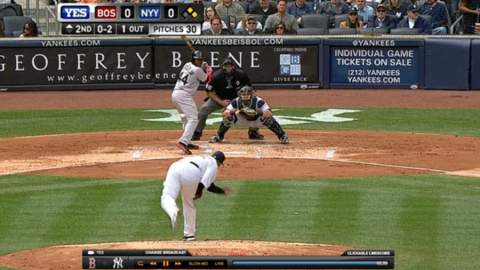 This episode covers how to watch baseball without cable, Sling TV DVR and a ton of cord cutting news.
How to watch MLB baseball without cable – https://www.groundedreason.com/how-to-watch-mlb-games-without-cable/
Cord Cutting is on the Rise – http://www.multichannel.com/news/content/cord-cutting-rise-tivo-study-finds/411378
I wanted to go over a disaster of an article that hit USA Today last week saying that cord cutting costs just as much as cable – http://www.usatoday.com/story/tech/talkingtech/2017/03/08/cutting-cord-could-cost-much-cable/98894132/
Ajit Pai dodged an important question when he was in front of congress last week – https://www.c-span.org/video/?423947-1/new-fcc-chair-ajit-pai-testifies-capitol-hill
A new Streaming Service hit the US from across the pond – https://www.britbox.com/
TiVo Maverik – http://zatznotfunny.com/2017-03/tivo-mavrik-breaks-cover/
Verizon new Internet Option – https://arstechnica.com/information-technology/2017/03/verizon-offers-prepaid-fios-with-lower-speeds-and-slightly-lower-price/

You can listen to this episode of the Grounded Reason Podcast through any of the sources below. This and every episode is 100% free for you to listen.
Podcast Client
If you are using a podcast client then you just need to add the shows RSS link which is "http://groundedreason.libsyn.com/rss".
Contact the Show
Please Subscribe to The Show in iTunes, Stitcher, or your Podcast App.
Please rate and review the show in iTunes. If you want to send us questions or comments please use any of the methods below.
For more information on cutting the cord visit – https://www.groundedreason.com
Call and leave a question or comment for the show: 650-TALK-GRP
Email us at [email protected]
Tweet us @GroundedReason
Check Out This Gigabit Internet Access and Amazon Prime Deal
If you enjoyed this article, please Subscribe to our weekly newsletter. It goes out every Thursday and keeps you up to date on information relevant to cord cutters. Subscribing will also inform you on the latest deals out there for internet, streaming, and more.
If this article didn't answer your specific question, check out the Cord Cutting Guide. It provides links to the most important articles in our over 200 pages of content to help you ditch pay TV.
For tips and tricks on cutting the cord and other tech topics be sure to join our Facebook Page and follow us on Twitter @Grounded Reason
.