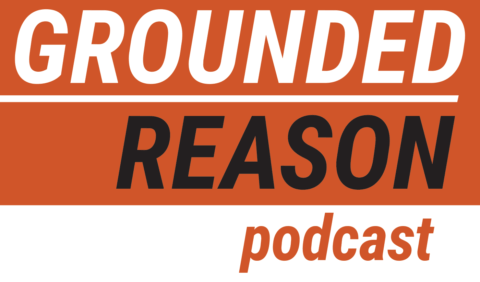 I have some big news for cord cutters and readers of this blog. Currently, I am working on producing the Grounded Reason Podcast. Don't worry. It's intended to be an extension of the blog. In fact, episodes will be accessible from the groundedreason.com and subscribers will be notified of new episodes as they are release.
This is one of the steps I'm taking to make Grounded Reason more interactive and a way to invite some reader participation. To that end I'll be looking for comments on the blog to fuel podcast topics. Perhaps we'll even introduce some reader stories on their cord cutting experiences.
I'm looking to release the first episode around August 10th, as that is the 2 year anniversary of the website. Episodes will occur weekly and will be about 30 minutes in length. While the first several will focus on issues around cord-cutting, I plan on expanding the platform to discuss technology and how it affects our lives, both positively and negatively.
Ideally I'm hoping the podcast will give you a chance to know me a little better, and provide a way to better explain some of the nuances of cutting the cord and other tech topics. If there is something you specifically want me to address in the podcast you can tweet @groundedreason (follow me on twitter for updates) or leave a comment here.
I'm currently working hard putting episodes together with my Co-Host Joel Rives, whom you will meet shortly. Like me, Joel has worked a majority of his career in IT and is a great resource for the blog to have. Furthermore, he still has cable, so he will be able to provide another perspective for the podcast.
So far we have put together episodes on general cord cutting, TV antennas, streaming live TV,  and watching the NFL without cable. We didn't want to make a podcast of techies droning on and on about technology so we mix it up with personal stories and other shenanigans. I'm really excited for you to hear it.  Stay tuned for updates, and please let me know your suggestions on Twitter or in the comments.
Check Out How To Get Gigabit Internet and a $200 Visa Prepaid Card
If you enjoyed this article, please Subscribe to our weekly newsletter. It goes out every week and keeps you up to date on information relevant to cord cutters. Subscribing will also inform you on the latest deals out there for internet, streaming, and more.
If this article didn't answer your specific question, check out the Cord Cutting Guide. It provides links to the most important articles in our over 200 pages of content to help you ditch pay TV.
For tips and tricks on cutting the cord and other tech topics be sure to join our Facebook Page and follow us on Twitter @Grounded Reason
.