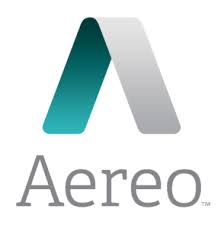 Aereo is a unique media company, intent on delivering over-the-air (OTA) television content to internet connected devices. Sadly, the company's dreams were dashed on June 25, 2014 when the U.S. Supreme Court ruled in favor of broadcast networks in a case they brought against Aereo. However, recent FCC filings show that Aereo isn't giving up on delivering broadcast TV via the internet, and they are willing to become a cable company to do it.
Aereo's Original Service
Prior to the Supreme Court's ruling, Aereo would lease each subscriber an individual antenna.  Aereo would record TV programming via the antenna for later viewing.  Users could view content through an iOS browser, Roku, or Apple TV.  Before the ruling, the company offered 28 channels, including all major broadcast channels, with 20 hours of DVR storage for $8 a month.

Aereo's service was unique as it essentially provided an antenna for each subscriber.  Instead of viewers mounting and maintaining their own antenna, Aereo would do it for them at a remote location and provide DVR service as well.  The service basically provided broadcast content over the internet that subscribers could watch when they pleased.
By the end of 2013, Aereo had just under 800,000 subscribers in 14 major U.S. cities.  With plans to expand to 50 cities, it looked as though Aereo would be the solution for many Americans that wanted to cut the cord on cable TV.
Unfortunately, a group of major broadcasters, including CBS, NBC, ABC, and Fox, prevailed against Aereo in a case before the U.S. Supreme court. The court ruled that Aereo was in breach of copyright laws. In its ruling, the court held the opinion that regardless of technological differences, Aereo was indistinguishable from a cable company.
The ruling dictates Aereo was required to negotiate for retransmission consent from major broadcasters under the Cable TV Consumer Protection Act of 1992. Since Aereo didn't hold the retransmission license, they were in breach of copyright.  Consequently Aereo suspended its service on June 28th 2014.
Joe Mullin at ars technica provided some very entertaining insight and analysis of the Supreme Courts Aereo ruling earlier this year.  It's a great read, and I recommend checking it out.
Aereo's New Strategy
As it was the Supreme Court's opinion that Aereo was effectively a cable system, Aereo petitioned that it qualifies for the compulsory license under Section 111 of the Copyright Act of 1976.  This license grants cable systems retransmission rights of copyrighted works.  This issue is currently before the courts.
On Friday, October 10, 2014 Aereo filed an ex-parte notice where Aereo supports a narrow categorization of their services under the classification of Multichannel Video Programming Distributor(MVPD).  The notice, which can be viewed on the FCC's website, contains the following language:
".  . . potential licensor insistence on taking a "bundle" of broadcast and cable channels in retransmission consent negotiations could harm the economic viability of online streaming services. Aereo stated its view that the good faith negotiation obligation for retransmission consent under Commission regulation should require the licensor to offer a license to only the broadcast channels subject to retransmission consent, without a license to other content or bundles. Aereo expressed its view that any licenses offered to online services should be in relative parity to licenses offered to other types of systems offering similar access to linear broadcast television channels."
If the FCC agrees, then broadcast companies would have to negotiate on a per channel basis, making it much more affordable to purchase content for retransmission.   This would open the door for companies to put together affordable channel offering online.  Currently Hulu is the only service to offer broadcast TV at an affordable price, as Hulu is owned by the companies providing broadcast TV.
Classifying Aereo as a cable system would cost them royalty and retransmission fees. These costs would surely be passed on to subscribers. However, if both the courts and the FCC agree with Aereo, those costs would be much less than they currently are, and open the door to fresh competition in the arena of TV content distribution.
Help Aereo Beat Cable TV
The legal and regulatory issues surrounding Aereo will have an impact on how every one of us accessed television programming. To keep citizens informed Aereo has established protectmyantenna.org. The website has published all legal documentation surrounding this issue. They also  provides a mechanism for citizens to voice their concerns and contact their representatives.
*Image provided by Aereo
Need More Information?
If this article didn't answer your specific question, head over to our Home Page! It will guide you to affordable internet providers, streaming services to meet your needs, information on antennas, and many more tools and resources to help you save money on TV and Internet access.
For tips and tricks on cutting the cord and other tech topics be sure to join our Facebook Page.
Join Millions of Cord Cutters
Disclosure: Grounded Reason is supported by a small commission for purchases made through some product links on this website. We do not accept compensation from companies attempting to sway our review of products.