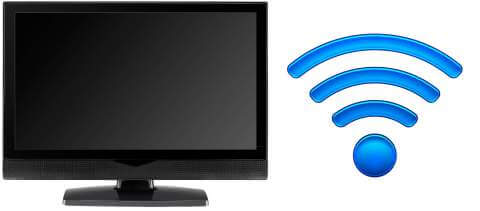 Welcome to Grounded Reason's cutting the cable cord consolidated reference.  This page contains everything you need to know about cutting the cable cord and dropping that expensive cable or satellite TV subscription.
The link below covers cable TV alternatives from reviews of various content streaming devices to choosing a TV antenna and much more. Bookmark this page as it will be updated frequently as information becomes available.
Should You Cut the Cord?
Cut the Cord Interactive Savings Calculator – Use this Interactive Calculator to see if you can save money by replacing Cable TV. It allows you to fully itemize those costs hidden in your cable bill.
Overview of Cutting the Cable Cord
Cable TV Alternatives: The Ultimate Guide – This is a comprehensive guide covering all aspects of replacing a pay TV subscriptions with more affordable technologies without sacrificing the TV shows you love.
Selecting a  TV Antenna
TV antennas are a great way to receive broadcast networks like NBC, CBS, ABC, FOX and more for free. Not only is the content free, but it's in crystal clear HD. Below are guides to navigate selecting a suitable antenna for your home.
Watch Free TV in HD: The Antenna Guide Learn everything you need to know about selecting a TV antenna Antenna. This guide covers the different types of TV antennas available, reception, and other considerations.
Maximize Indoor TV Antenna Reception – Maximize the number of channels received on your indoor antenna with this comprehensive guide on indoor TV antenna reception.
TV Streaming Device Reviews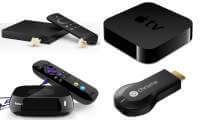 Amazon Fire TV – This review covers everything you need to know about the Amazon Fire TV
Amazon Fire TV Stick – The Fire TV's more affordable streaming stick.
Apple TV Review – This review covers the install and set up of an Apple TV.  The post highlights the pros and cons of an Apple TV, providing all the information needed to decide if Apple TV is right for you.
Google Chromecast Review – A review of one of the most affordable streaming devices on the market. While not for everyone, this streaming device from Google is great for the tech savvy due to its flexibility.
Roku 3 Review – This Roku Review describes why it's the best selling over the top streaming device on the market.
Roku Streaming Stick – A review of an affordable well-rounded solution for streaming media to your television. The amount of content available to Roku makes this a fantastic device for cutting the cord on a budget.
Indoor Antenna Reviews
Mohu Curve Review: HD TV With Style – A look at one of the most attractive indoor TV antennas on the market.  This amplified indoor TV antenna packs both style and function.
Mohu Leaf Review: Best Indoor Antenna? – A review of one of the most popular Indoor TV antennas available.  Includes a video review of what to expect when purchasing a Mohu Leaf.
Other Resources
Watch Sports Without Cable – Read this guide to learn how to cut the cord and still catch all your favorite sports. Whether you're into NFL, NHL, NBA, or MLB it's still available when you cut the cord.
DVR Alternatives to Cable TV – A guide for those that want to drop cable TV and still have DVR capabilities.
Home Phone Alternatives – This article examines alternative methods for phone service without a cable provider.
Cord-cutters Subreddit – The wonderful cord-cutters on Reddit have a Subreddit where anyone can ask questions on cutting the cord.  This is a great place to have questions answered, but only after you do your research.  While helpful, Redditers expect people with questions to try and find answers on their own instead of blindly asking questions.
Deal of The Month
Looking for fast Internet and a way to stream live TV online? Right now, new Fios customers can get blazing fast internet and 1 month of Free YouTube TV!.
Need More Information?
If this article didn't answer your specific question, head over to our Home Page! It's designed as a guide to our most important articles to help you ditch pay TV.
For tips and tricks on cutting the cord and other tech topics be sure to join our Facebook Page and follow us on Twitter @Grounded Reason.
Join Millions of Cord Cutters
Disclosure: Grounded Reason is supported by a small commission for purchases made through some product links on this website. We do not accept compensation from companies attempting to sway our review of products.