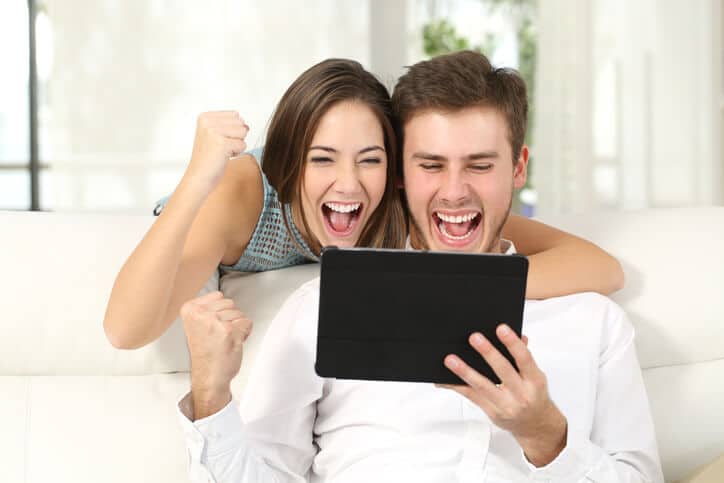 One of the most difficult parts of cutting the cord is finding an affordable internet provider. Being gouged on the cost of internet access can be a hurdle for many when it comes to getting rid of their cable TV or satellite subscription. Luckily, I was able to find a Verizon Fios internet only plan on this offer page.
Verizon Fios Internet Price
While Verizon internet deals change from time to time, I was able to get a 100/100 Mbps Internet connection for just under $40. Plus, switch to Fios and get out of your contract with up to a $500 credit to help cover your early termination fee. I was even able to set up a way to use my own router with Fios and avoid the rental fee.
Furthermore, they provided a view of what my bill would look like. Previous dealings with cable companies made me wary of hidden fees and expenses. The bill I received from Fios was as expected with no surprises.
Fios Internet Speed
To stream video in 1080p HD without buffering you will need about 6 Mbps of bandwidth per concurrent video stream. The 100 Mbps I received was more than enough to run multiple streams to 8 devices and still comfortably surf the internet on multiple computers.
I can't say the same for the cable internet I've used in the past. When I had cable internet, the speed was dependent on how many neighbors were online and what they were doing. This isn't the case with Verizon Fios.
Verizon Fios Internet Support
First, let me say that I can only remember 2 instances I needed to use support, and one of those was due to a lightning strike. That's how dependable the service has been. As cord-cutters, we rely on internet access more than most. Ensuring that internet service is always available is critical.
The times I've needed support, the techs on the other end of the line were knowledgeable and didn't waste my time asking silly questions. They always get me to the right level of support in a timely manner so I'm not wasting my time on the phone. They've even troubleshot my issue over Twitter so I could multitask while my problem was resolved. My support experience has been Night and Day when compared to my previous cable internet provider.
Verizon Fios Internet Only Deals
Currently, you can check if Fios is available in your area and get special pricing through this offer page. The prices typically run less than $1 per Mbps, so it's perfect for those looking to cut the cord and need an internet service provider.
Verizon Fios is currently available in and around the areas of New York, New Jersey, Maryland, Virginia, Pennsylvania, Rhode Island, Massachusetts, Connecticut, Delaware and Washington D.C.
Need More Information?
If this article didn't answer your specific question, head over to our Home Page! It's designed as a guide to our most important articles to help you ditch pay TV.
For tips and tricks on cutting the cord and other tech topics be sure to join our Facebook Page and follow us on Twitter @Grounded Reason.
Grounded Reason Top Deals of The Month
With 58 live channels and a cloud DVR for just $20 per month, Philo TV is one of the best deals you 'll find online. Try a Free Trial to Philo Now! No credit card required!
Looking for high-speed Internet? Right now you can get 100 Mbps for $39.99 per month. Sign up now and get a a $50 prepaid Visa Card.
Join Millions of Cord Cutters
Disclosure: Grounded Reason is supported by a small commission for purchases made through some product links on this website. We do not accept compensation from companies attempting to sway our review of products.