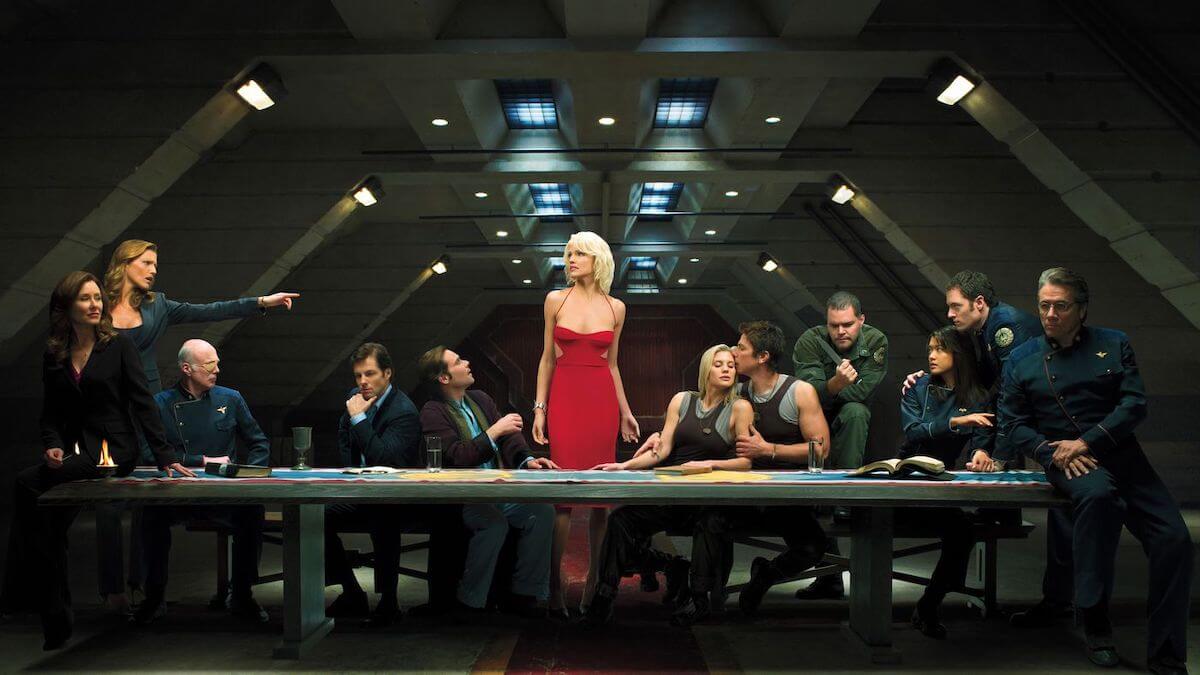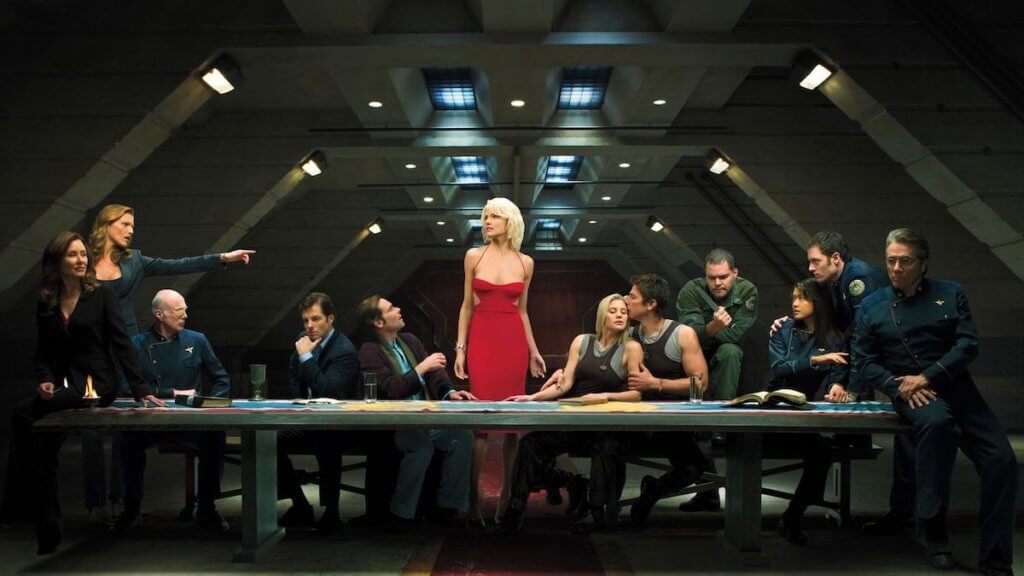 When it comes to challenging science fiction, "Battlestar Galactica" wrote the playbook. The 2003 series gained a huge fan base and critical acclaim when it reimagined the 1978 cult classic and turned it into a gritty dystopian drama.
Now is a great time to catch up on "Battlestar Galactica," and not only because we all have a lot more free time than we did before the quarantine. NBC will soon be premiering a spin-off series on its new Peacock streaming service, although there aren't many details yet. The service's web site says that it will start in July.
Fortunately, you can watch the show without cable in a variety of ways – including for free on the Syfy channel's web site Syfy.com and the Syfy app. Using Syfy you can start with the 2003 mini-series ("Part 1" and "Part 2") and then watch the four seasons that aired 2004-2009, including two extra episodes "The Plan" and "Razor."
How to Watch BSG Online Free
You can watch all episodes of Battlestar Galactica for free on Syfy.com and the Syfy TV Everywhere app. The site dropped that gift for fans just in time for the quarantine. As long as you don't mind a few ads, this is a great way to watch all the episodes as well as the mini series.
Also, as a reader pointed out in the comments, while not on-demand Comet TV airs BSG on weeknights at 9 pm ET.
Buying the Series
Sure, you could watch for free on Syfy.com, but the channel could take the series down at any time. If you buy the episodes, then you own them, and you can watch them whenever you want.
You can buy the show by the season or by the episode on a variety of platforms. Amazon Prime, Vudu, Google Play, and Itunes all offer it for about $2.99HD/$1.99SD an episode and $34.99-$39.99 per season.
What Makes BSG a Good Binge
You think things are bad now – at least we don't have a fleet of sentient robots trying to hunt us down, right? That's the premise of both iterations "Battlestar Galactica," the first of which premiered in 1978. The first was a cult favorite, but the second version of the show gained huge fan traction when it aired 2003-2009. Its intricate plots and grim, dystopian feel made it just right for the post-9/11 years. The world felt like it had lost its innocence and so it was only fair that science fiction had lost it as well.
Today we face a different sort of threat, as we all quarantine ourselves and watch first responders deal with COVID-19. While it's a stressful time and "Battlestar Galactica" can be pretty stressful to watch, it can be therapeutic as well. Humanity has faced challenges of many kinds and has largely risen to the occasion. Watching characters survive and thrive in the worst of circumstances may give us all some hope. So say we all.
Need More Information?
If this article didn't answer your specific question, head over to our Home Page! It will guide you to affordable internet providers, streaming services to meet your needs, information on antennas, and many more tools and resources to help you save money on TV and Internet access.
For tips and tricks on cutting the cord and other tech topics be sure to join our Facebook Page.
Join Millions of Cord Cutters
Disclosure: Grounded Reason is supported by a small commission for purchases made through some product links on this website. We do not accept compensation from companies attempting to sway our review of products.