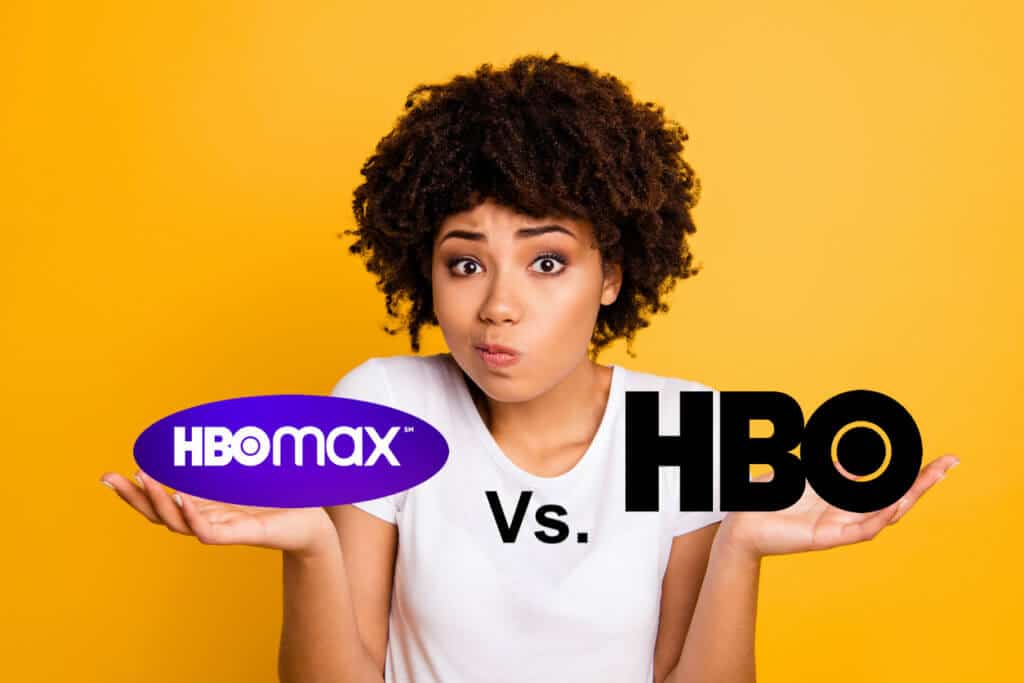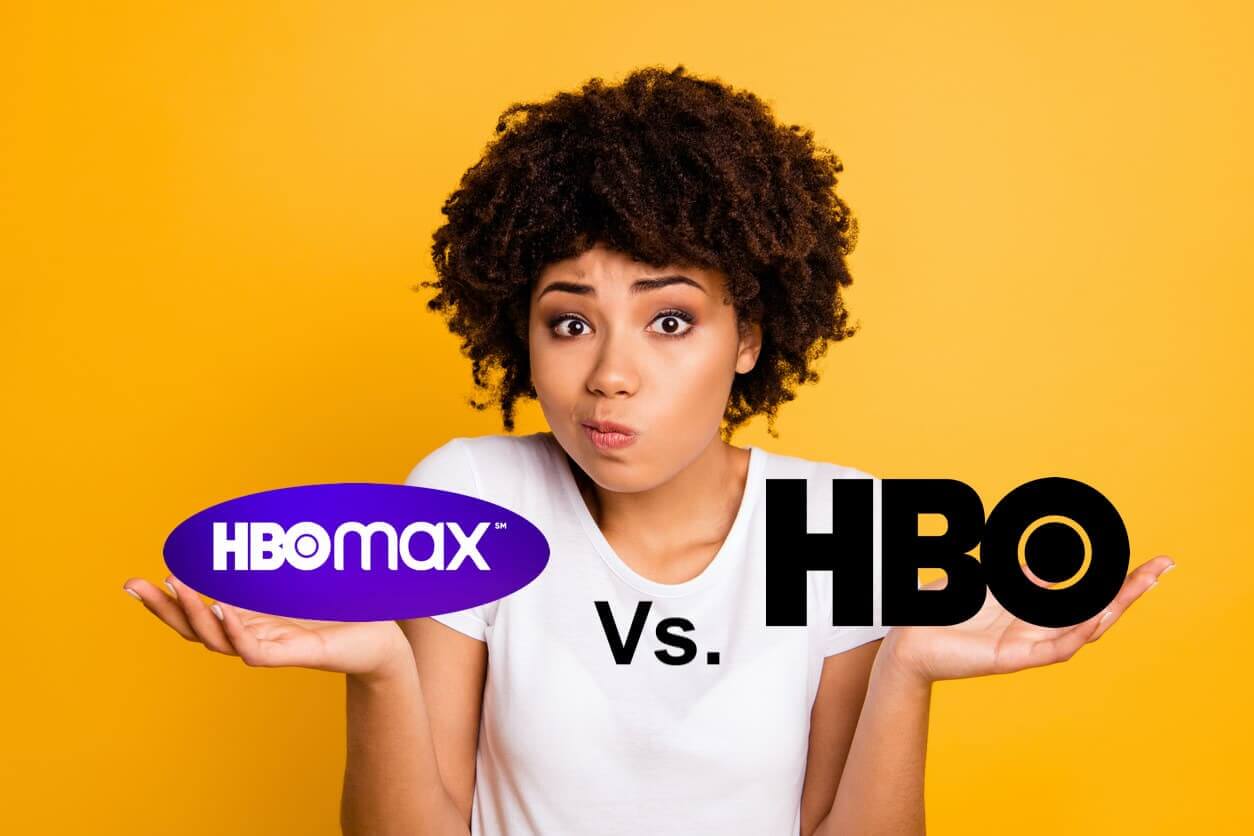 The Confusion with HBO Streaming
Streaming HBO online has become a bit of a confusing mess for many cord-cutters. After it's the acquisition of Time Warner, AT&T owns both HBO and WarnerMedia. Before now, if you wanted to watch HBO and you didn't have cable, you could subscribe to HBO Now and watch HBO just like you did when you had cable. Now, AT&T has created HBO Max. This service is HBO combined with brands from WarnerMedia like Warner Bros., New Line Cinema, DC, CNN, the Turner library, Crunchyroll, Rooster Teeth, Looney Tunes. At this time, AT&T also consolidated HBO Now, and HBO Go into the same app, simply called "HBO."
The HBO Max service even costs the same as HBO at $14.99 per month. However, HBO Max isn't supported on every platform that supported the HBO apps. The HBO apps also don't include the WarnerMedia content found on HBO Max. This article breaks down which app you should use to watch HBO online based on which device you use.
How To Stream HBO by Device
What app you subscribe to watch HBO entirely depends on whether or not your device supports HBO Max. If your device supports HBO Max, you won't be able to use HBO Now. If your device doesn't support HBO Max, then you will still be able to use HBO now. Both services cost $14.99 per month, but HBO Max does have a lot more content than HBO Now. Here are the devices that currently support HBO Max:
Android phones and tablets
Android TV (including most Sony Android TVs, 2016 models and later)
Apple TV (4th generation and later)
Computers (PC and Mac browsers)
Apple iOS devices: iPhone, iPad, and iPod touch
PlayStation 4
Samsung TV (2016 models and later)
Xbox One
Chromecast (Through Android or iOS device)
Owners of the devices in the list above will use the HBO Max app if they want access to HBO. Owners of the devices in the list below will have to use the HBO app (no access to WarnerMedia content) if they're going to watch HBO:
Amazon Fire TV
Fire TV Edition Smart TVs (Insignia HD, Insignia 4K UHD, Toshiba HD, Toshiba 4K UHD)
All Roku devices released in 2013 and later
Why HBO Max is not on Roku or Fire TV
The reason HBO Max isn't on the two most common streaming devices we all own boils down to AT&T trying to wall off their Warner Media Content. Currently, you can subscribe to HBO through Roku and Amazon Prime. Your $14.99 subscription cost is billed through Amazon or Roku. Depending on your device, you can watch HBO through the Roku Channel or Amazon Prime Video (You can also download and watch through the HBO on both platforms. )
Summarizing a recent article in Variety, Roku and Amazon believe that if a user pays the $14.99 per month, they should be able to get all the content available at the $14.99 price AT&T charges for HBO Max. However, AT&T has plans to release a cheaper ad-supported HBO Max subscription next year and want to ensure subscribers are watching through their app.
So you see that the same content fights we saw on cable seem to be carrying over to streaming now that legacy TV companies are currently involved in the streaming market. While we often see this from Amazon, it's one of the first instances I see this from Roku. This should make cord-cutters a little nervous. The last thing we want is to turn the online streaming ecosystem into the platform we all fled in the past decade. Let's do a quick breakdown of subscribing to HBO on these devices.
Watch HBO on Amazon Fire TV, Fire TV Stick, Fire TV Cube
Download the HBO app from the Amazon Appstore for Android. Then start the app and follow the on-screen instructions. Once you've downloaded the app to one Amazon device, you can download HBO to the rest of your Amazon devices by navigating to Settings and selecting Sync Content on the devices you want to use.
Watch HBO on Roku
Navigate to the Channel Store on your Roku player. You can search the channel store for the HBO app. Once you locate the channel, select "Add Channel" and confirm the selection when prompted. If you have set up a PIN, you will be prompted to enter the PIN. Press the Home button, HBO should now be one your home screen. Start the app and follow the on-screen instructions.
Watching on HBO Max Supported Devices
Subscribing to HBO Max is similar to subscribing to the HBO app on Roku and Fire TV devices. Simply download the HBO Max app from their respective app store on the device, set up your account, and billing information, and then you start watching HBO Max.
What About Watching HBO Through A Streaming Service
Several TV streaming services will allow you to subscribe to HBO Max through your account with them. However, only HBO content will stream through the third party's streaming service app. To access content on HBO Max, you will need to download the HBO Max app to your device and use your credentials from the streaming service you subscribe to HBO through. The device support rules for whether to use HBO Max or the HBO app applies even when signing up for HBO Max through a third party service. The list below are all the third party streaming service that offers an ad-on subscription to HBO Max:
Differences Between HBO and HBO Max
As stated before, both of these services cost $14.99. The HBO content is the same on both services. You will have access to all HBO live, and the HBO portion of on-demand content is the same. This includes HBO Originals, along with TV shows and Movies licensed to HBO. The significant difference is on HBO Max has the WarnerMedia Content available. The list below is the types of programming available on HBO Max that you will not see on the HBO app (or through a third-party provider app)
An exclusive collection of new HBO Max Originals
Select favorites from the WarnerMedia brands Warner Bros., New Line Cinema, DC, CNN, the Turner library, Crunchyroll, Rooster Teeth, Looney Tunes and more
A selection of acquired series and movies that are licensed to WarnerMedia
Unfortunately, customers don't have a choice here. You are forced to use the app supported by the streaming device you use. Welcome to streamings Brave New World (That show's on Peacock).
Need More Information?
If this article didn't answer your specific question, head over to our Home Page! It will guide you to affordable internet providers, streaming services to meet your needs, information on antennas, and many more tools and resources to help you save money on TV and Internet access.
For tips and tricks on cutting the cord and other tech topics be sure to join our Facebook Page.
Join Millions of Cord Cutters
Disclosure: Grounded Reason is supported by a small commission for purchases made through some product links on this website. We do not accept compensation from companies attempting to sway our review of products.