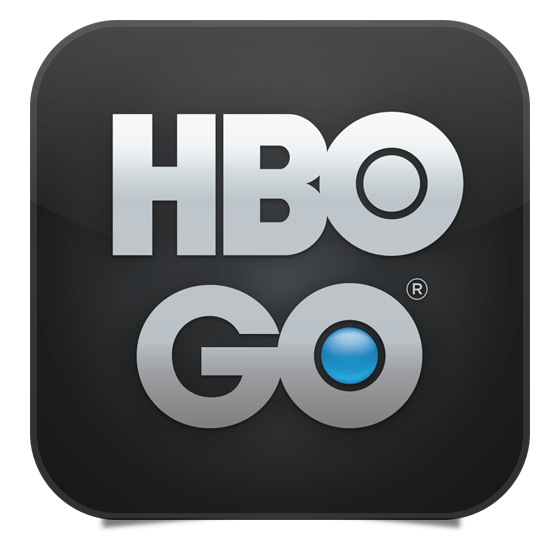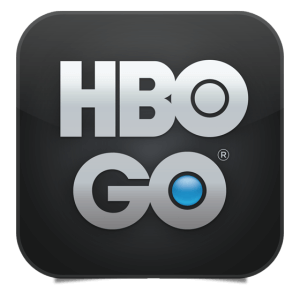 Lately, cable providers are trying to entice cord cutters back into the cable TV fold by offering "low price" deals for internet plus HBO. These deals also include local channels, but require a cable box.  I'm curious how the price of those plans measure up to a DIY streaming solution.
My family cut our cable TV subscription last year. Currently, we pay about $70 a month for all our TV and movie content. However, the bulk of the cost is the internet access from a cable provider.  Taking that into account, it costs our family only $20 a month for access to every show we want to watch.
In order to find out if cable providers were finally offering a deal comparable to streaming, I walked through the process of ordering these bundles.  I surveyed internet plus HBO deals from Comcast, Verizon, and AT&T to measure how they compare to cutting the cord and living without cable TV. Here is what I found.

Verizon Internet Plus HBO (or Showtime)
Verizon advertises internet plus HBO for $50 per month. Instantly, this appears to be a decent promotion.  However, after sorting through the numbers, this doesn't stack up to my current "cord cutter" setup.
The deal is enticing though.  They provide 50 Mbps of Internet bandwidth, HBO or Showtime, and the Local TV channels in my area. Incidentally, I'm a "Game of Thrones" fan, so having HBO would be a benefit.
Here is the breakdown of the additional monthly cost.
Add $12 for the cable box – Yes, they force customers to have the local channels, and charge a $12 monthly equipment fee.
Add $20 for streaming services – This deal only provides local channels.  Watching TV shows similar to "The Walking Dead", "Mad Men", or "American Horror Story", will require paid streaming.
Add $6 for the router –Buying one from them is possible for $100 dollars, but it may not be compatible with other providers.
Add $5 taxes and fees –Local channels will add additional broadcast fees. However, this is estimated.  Depending on locations and the tax rate, the price could be a little more or less.
That brings the total to $94 dollars in the first year, but that includes HBO for one year as well.  In future years, $20 a month will be added to the monthly bill to keep HBO.  Consequently, after 12 months customers will be paying $114 a month.
Verizon Advertised Price: $50 per month
Verizon Actual Price Year 1: $94 per month
Verizon Actual Price Year 2: $114 per month
After all charges are accounted for the deal costs $24 a month more than I'm paying now. I have HBO, but at a cost of $44 dollars a month in the second year of service.  This deal is hardly what the advertisement makes it out to be.
(Xfinity)Comcast Internet Plus HBO
This package is similar to the Verizon deal except Comcast doesn't provide Showtime as a choice. In addition, the internet bandwidth is cut in half to 25 Mbps. They advertise this deal at a price of $55 per month. Here is how the actual price every month breaks down.
Add $10 for HD – My TV antenna receives HD for free, why can't Comcast offer the same?
Add $20 for streaming services – Remember, only local channels are provided with this deal.
Add $8 for a modem rental – It's possible to purchase one, but it may not be compatible with another service when switching providers in the future.
Add $7 for taxes and fees – Comcast charges $20 to purchase and deliver a "self-install kit".  I considered this a fee, which is why the estimate of taxes and fees is $2 more than Verizon.
This brings the total to $100 for the first year.  After the promotional period, the price of the TV subscription jumps to $65 a month.  Furthermore, tack on another $20 a month for HBO and the total comes to $133 a month in the second year. (I subtracted the "self-install" charges from taxes and fees)
Comcast Advertised Price: $55 per Month
Comcast Actual Price Year 1: $100 per month
Comcast Actual Price Year 2: $133 per month
The Verizon offer outclasses Comcast, considering the price and internet speed.  However, neither of these "deals" provides much for the price over my current cord cutter configuration.
AT&T U-Verse Internet Plus HBO (and Amazon Prime)
AT&T U-Verse advertises a price of $39 per month for 45 Mbps of internet bandwidth, HBO, and Amazon Prime for one year. Of the three deals, this one may come close to matching my cord cutter set up.  Let's find out the monthly hidden costs.
Add $10 for HD – It's difficult to escape paying for a service that is free with an antenna.
Add $12 for streaming services – The streaming service Amazon Prime is included. Consequently, this monthly charge will be less compared to the Verizon or Comcast deals.
Add $7 for the modem rental – Again, there is the option to purchase one. However, I advise against it.
Add $8.25 a month for installation – Yes, AT&T charges $99 to install the bundle.  I broke this down as a monthly charge over the first year for comparison reasons.
Add $5 for taxes and fees – As I previously mentioned, this is an estimate.
This deal comes closest to what I've been able to do without cable TV.  The monthly cost comes to 81.25 which is $11 more than my solution, but AT&T includes HBO.  However, this price is only for the first year.  AT&T seems the worst of the three with the second year price gouge.  They increase the price of the bundle by $57 per month after the first year.
Therefore, the cost in the second year is the highest with AT&T.  The monthly installation charge disappears, but that is negated by having to pay for Amazon Prime or other replacement streaming service, since it's now expired. Ultimately, AT&T will have their customers paying $138.25 per month. That's more than triple the advertised price!
AT&T Advertised Price: $39 per Month
AT&T Actual Price Year 1: $81.25per month
AT&T Actual Price Year 2: $138.25 per month
Cable companies are obviously resorting to "bait and switch" tactics to avert loses from people saving money and cutting the cord.  They are attempting to lure customers in with a low price tag.
Instantly, customers will find the actual price for the first year is higher than advertised. Furthermore, it's slightly higher than they can do on their own without a cable provider.  The following year, the price skyrockets.  This is when the cable provider will offer a full cable subscription for around the cost of the second year monthly price.
They are hoping the appeal of HBO will bring customers into the fold.  After the first 12 months they are counting on people being lazy and deciding to stay on as a full fledge cable subscriber.
Cable providers can't continue playing these games. The ways people watch TV are changing. New content is available online every day. Even HBO seems to be considering direct internet subscriptions.  This is a completely different position from the one the company held just a year ago.
Content providers are realizing how unsustainable the cable TV model is.  People are realizing they don't need the cable companies to manage their content for them.  Cable companies rank low in customer satisfaction. Cynical attempts to trick consumers by offering one price, immediately doubling it, then tripling it a year later, can't be helping their cause.
For Information on how to save money by cutting the cord and dropping your cable subscription check out the following resources.
Need More Information?
If this article didn't answer your specific question, head over to our Home Page! It will guide you to affordable internet providers, streaming services to meet your needs, information on antennas, and many more tools and resources to help you save money on TV and Internet access.
For tips and tricks on cutting the cord and other tech topics be sure to join our Facebook Page.
Join Millions of Cord Cutters
Disclosure: Grounded Reason is supported by a small commission for purchases made through some product links on this website. We do not accept compensation from companies attempting to sway our review of products.