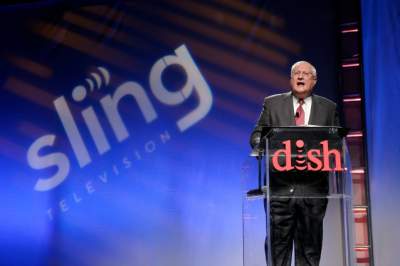 As Sling TV continues to expand their channel offering, I will diligently keep my Sling TV Channel page up to date with all the latest information.  Here is a summary of all the channels that were added this week, according to Sling TV's website. For more information on Sling TV you can also check out my podcast on streaming cable TV. People wanting to try Sling TV can check out their 7 day free trial.
NHL Network
For hockey fans, NHL Network is now available to customers with both Orange and Blue core packages as part of the "Sports Extra" Add On package. The channel will show 75 matchups throughout the season along with  expert analysis, behind-the-scenes features, player profiles, and international and amateur hockey competitions. Subscribers will also have access to NHL Network shows like  "NHL Now," "NHL Tonight" and highlight through "On The Fly."
Sling Orange customers can add Sports Extra to their service for $5 per month, and Sling Blue customers can add Sports Extra for $10 per month.
Hallmark Channel
Many cord cutters have been awaiting the arrival of Hallmark Channel to a streaming service. There are few channels left that offer quality family entertainment, Hallmark Channel is one of them. Hallmark features original movies, primetime scripted series, annual specials, seasonal programming and lifestyle programming. The channel also shows classics series like "I Love Lucy," "The Middle," "Golden Girls," and "Frasier."
Hallmark Channel will also include limited on-demand content that you can watch whenever you want. Hallmark Channel will be added into the "Lifestyle Plus Extra" add-on pack for Sling Orange and Sling Blue, still priced at only $5 per month.
Hallmark Movies & Mysteries
Also on Lifestyle Plus Extra, Hallmark Movies and Mysteries will provide subscribers with drama and a good suspense story. The network also shows classic mystery TV shows like "Murder, She Wrote," "Hart to Hart," and "Matlock." Hallmark Movies and Mysteries also airs seasonal shows like "Love Always, Santa" and "I'll Be Home for Christmas" Lifestyle Plus Extra is available to Sling Blue and Sling Orange customers for $5 per month.
GSN
GSN (Game Show Network), has been added to Comedy Plus Extra for Sling Orange and Sling Blue. I'm not really sure what GSN has to do with Comedy but I guess it's the only place the network fit. GSN, airs  game shows and competitive entertainment like"Hellevator" (premiering 10/7), "Skin Wars," "Idiotest" and "Winsanity." They also air classic game shows like "Family Feud" on the network. The network also has a 3-day replay demand. Comedy Plus Extra is available on Sling Orange and Sling Blue for $5 per month.
AXS TV
AXS TV airs music-based entertainment is now part of the Sling Orange and Sling Blue core services. The network airs concerts, music performances, stand-up comedy, MMA fights and more. It's basically a potpourri of various entertainment. Viewers will see shows like "The X Factor UK," "The Big Interview" with Dan Rather and the hit-drama "Nashville," among many more. This network comes  with 8-day on-demand.
HDNet Movies
Sling TV has also added HDNet Movies to Hollywood Extra, available as an add-on pack for Sling Blue and Sling Orange customers at $5 per month. HDNet brings a vast slate of movies from various genres with 8-day on demand.
Check Out How To Get Gigabit Internet and Free Netflix
If you enjoyed this article, please Subscribe to our weekly newsletter. It goes out every week and keeps you up to date on information relevant to cord cutters. Subscribing will also inform you on the latest deals out there for internet, streaming, and more.
If this article didn't answer your specific question, check out the Cord Cutting Guide. It provides links to the most important articles in our over 200 pages of content to help you ditch pay TV.
For tips and tricks on cutting the cord and other tech topics be sure to join our Facebook Page and follow us on Twitter @Grounded Reason
.