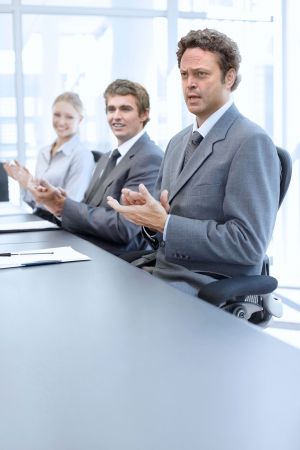 If you haven't already noticed, we have made some improvements to Grounded Reason and added a few new cord cutting resources. One of the major topics covered by Grounded Reason is saving lot's of money utilizing cable TV alternatives to drop your cable TV or satellite subscription.

In keeping with that idea, I have developed a page documenting free and
cheap cable TV
available online. It covers free sources, and ways to buy current seasons on just the shows you watch. And they can be viewed on a
Roku
,
Fire TV
, or other streaming device. Broadcast network shows are easy to find on Hulu or with an
over the air TV antenna
. However, some cable shows are a bit harder to find. This resource should help you find them.
We've also developed a new Cord Cutting Savings Calculator, which compares your current cable bundle costs with the price of your ideal cord cutting solution. Using the calculator, you can figure out if it's worth cutting the cord, and how much you can save.
The old version of the tool was made using a third party plugin. This caused a lot of overhead and wasn't always compatible with certain browsers. The new calculator is also more user friendly and responsive than the old one. I personally wrote the new one, so hopefully it's an improvement. Please leave comments if you experience any issues with it.
The Website's New Look
That brings me to Grounded Reasons new look. We've redesigned the website using a new web framework. The theme of the site is much more minimal than before. I wanted to do away with some of the more distracting elements of the old website and go with a cleaner look. I hope you like it.
We've upgraded the site to HTML5 and CSS3 which should improve usability on mobile devices and provide better navigation in general. Efforts were also made to optimize Grounded Reason's speed and performance, hopefully making the site more enjoyable for readers. Please leave comments if you have any suggestions or comments on the new look.
Thanks Readers!
Finally I just wanted to thank all the readers and visitors that stop by Grounded Reason each day. I enjoy writing for Grounded Reason and that wouldn't be the case if no one reads what I post. I hope you have found it useful, and please feel free to suggest any topics you would like me to cover in the comments.
I generally stick to apps and cutting the cable cord, but I'm open to researching and writing about any tech topic you need covered. Grounded Reason wouldn't exist without you, so your input is welcome. Again, thanks for making this a great website.
Also if anyone noticed Vince Vaughn in the stock business photo in the feature image of this post, he isn't working for Grounded Reason. It's a publicity stunt for his new movie where they pose in fair use stock business photos. I just had to use one.
Need More Information?
If this article didn't answer your specific question, head over to our Home Page! It will guide you to affordable internet providers, streaming services to meet your needs, information on antennas, and many more tools and resources to help you save money on TV and Internet access.
For tips and tricks on cutting the cord and other tech topics be sure to join our Facebook Page.
Join Millions of Cord Cutters
Disclosure: Grounded Reason is supported by a small commission for purchases made through some product links on this website. We do not accept compensation from companies attempting to sway our review of products.