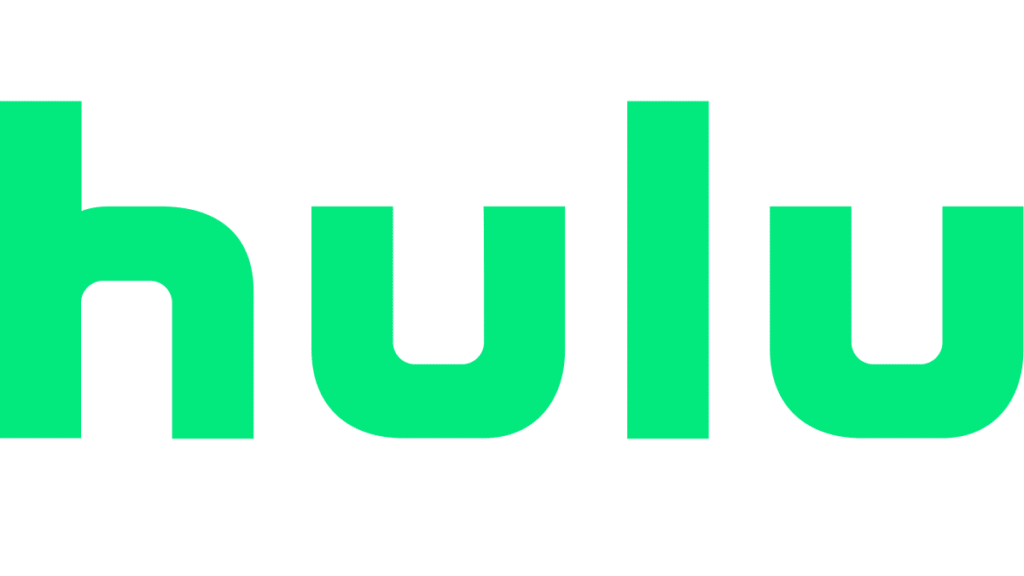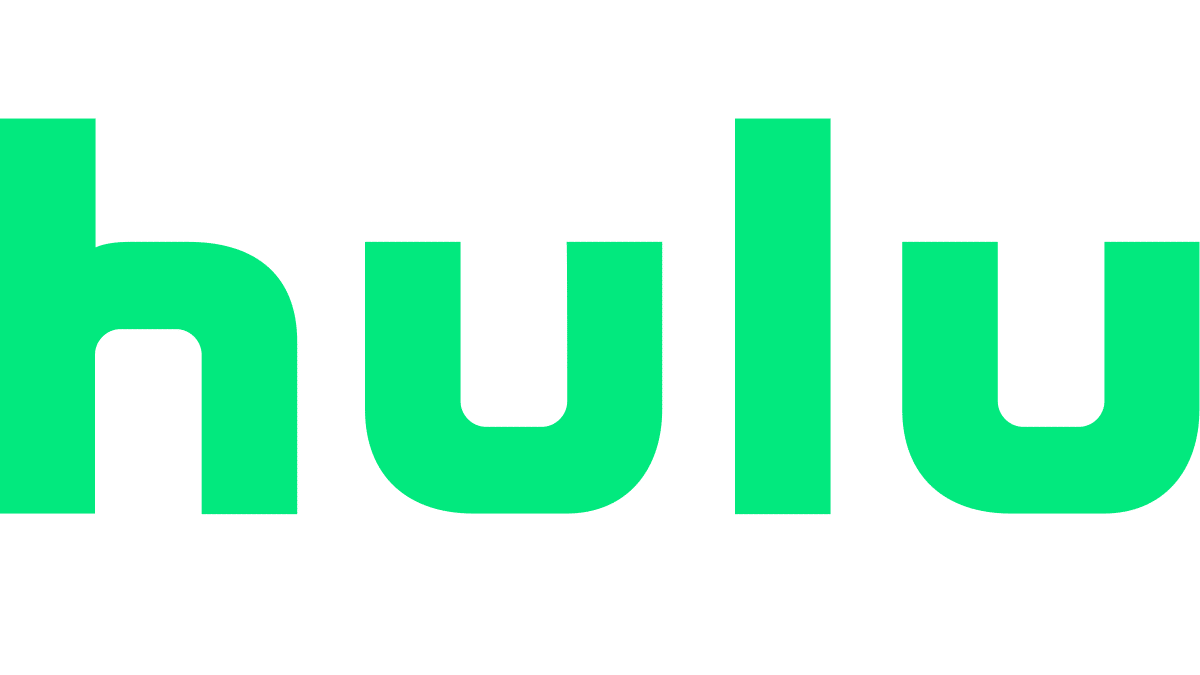 With September comes the new network fall season. This means it's a busy time for Hulu, with several of the big four networks still running their prime-time shows on Hulu for next-day streaming. Here's an update on all that is new in September, both network, as well as the premieres and return of several Hulu Originals. 
Note: this list includes only titles available with a standard subscription, not those shows that are part of premium channels like Showtime and Starz, although some cable shows may be only available on Hulu Live TV.
For our overview of the Hulu service, see this review of Hulu.
New TV on Hulu in September
First up are the Hulu premieres, with a Hulu Original and two new FX on Hulu series. The D'Amelio Show drops its full first season on September 3, a total of eight episodes. This new reality show follows a seemingly average New England family who was thrust into the limelight when first one and then the other of their teen daughters became international TikTok and YouTube sensations. Now the family has moved cross-country to support their daughters' dreams in Los Angles. 
On September 13 comes a new drama series from FX and Hulu based on the acclaimed DC Comics series Y: The Last Man. Chaos erupts when every mammal with a Y chromosome simultaneously dies—along with many women caught in the crashes and disasters resulting from the sudden deaths—save for one cisgender man, Yorick, and his pet monkey. In the aftermath, groups of women fight to gain control and rebuild the crumbling infrastructures, along with Yorick who quickly becomes the target of opposing factions.
From creator B.J. Novak comes The Premise (September 16)an ambitious new anthology series that is to comedy what Black Mirror is to drama (thriller? horror?), being inspired by the very now issues of the modern era. Each episode combines an ambitiously off-kilter premise with dramatic and unexpected performances from an extensive list of stars, including Ben Platt, Tracee Ellis Ross, Daniel Dae Kim, Lola Kirke, Soko, Jermaine Fowler, Ayo Edebiri, Kaitlyn Dever, O'Shea Jackson Jr., Ed Asner, George Wallace, and Beau Bridges.
Two popular Hulu Originals are returning this month as well. The vampire comedy What We Do In The Shadows premieres its third season on September 3. Among the new challenges our ancient friends face are a tempting Siren, gargoyles, werewolf kickball, wellness cults, gyms, and ex-girlfriends. September 8 marks the return of Wu-Tang: An American Saga for season two. With sights set on making a success in the music industry, the Clan has to try to separate themselves from their distractions and ties in the projects and fix their inter-personal fractures to have a chance at making it.
Hulu is of course known for being the home to on-demand viewing of new network and cable series, and September is always a big month for the networks to debut new shows and return with renewed favorites. With that in mind, we won't dig into all the returning shows (all premiere dates are included at the end), but do want to highlight a few choice new ones that will be landing on Hulu after their network premieres:
The Big Leap, Hulu Premiere September 21, FOX. In this new musical comedy-drama, a group of down-on-their-luck contestants take on a fictional reality dance show competition to try to turn their lives around. Starring Piper Perabo, Scott Foley, Simone Recasner, Teri Polo, and Ser'Darius Blain.
Ordinary Joe, Hulu Premiere September 21, NBC. James Wolk stars as Joe Kimbreau, a man whose pivotal decision(s) at his college graduation leads his life down three parallel timelines.
Our Kind of People, Hulu Premiere September 22, FOX. Enter Oak Bluffs, the world of the Black elite, where single mother Angela Vaughn plans to reclaim her family name in this exciting new drama from the producers of Empire.
The Wonder Years, Hulu Premiere September 23, ABC. In yet another reboot from our youth, The Wonder Years returns with a fresh cast and new perspective. Don Cheadle lends his voice to the narration of his youth as a young Black boy in 1968, Dean Williams, played by Elisha "EJ" Williams. Also co-starring Dule Hill, Saycon Sengbloh, and Laura Kariuki.
La Brea, Hulu Premiere, September 29, NBC. This new science fiction drama follows a family split in two when a giant sinkhole opens in the middle of Los Angeles. Those sucked down find themselves in a mysterious primeval land struggling for survival, while their loved ones above must piece their lives back together while searching for their loved ones.
Top Movie Picks Coming to Hulu in September 
While only a handful of new movies make a debut on Hulu in September, it should be noted in their monthly archive drop that the streaming service is already trying to stake a solid foot in "Spooky Season" territory. Despite Halloween being nearly two months away, Hulu is already adding nearly a dozen horror titles this month. Get cozy.
In addition to the spooky titles, check out these debut films this month:
The Killing of Tow Lovers (September 10) takes an intimate look at the crumbling of a marriage. David and his wife Nikki have separated and agreed to see other people, but David is struggling with his wife's new relationship and fighting to keep the family together.
Stalker (September 16) is another take on messy break-ups, albeit with a much different bent. Andy moves to Los Angeles to start fresh and befriends quirky rideshare driver Roger. However, Roger soon becomes clingy and weird, especially when Andy puts more time into his new romantic relationship, and things, to put it mildly, don't go well.
Riders of Justice (September 16) is a darkly humorous revenge thriller about a serviceman sent home to care for his daughter after his wife's death in a train accident. However, when it is suspected the accident wasn't just that, he sets off on a mission to find his wife's killers.  
Minor Premise (September 29) is a new sci-fi thriller in which a neuroscientist begins experimenting on himself, splitting his consciousness into 10 feuding fragments.
Hulu September TV Schedule
September 2

Trolls: TrollsTopia (S4, Hulu Original)

September 3

The D'Amelio Show (S1, Hulu Original)

What We Do in the Shadows (S3 Premiere, FX)

September 8

Wu-Tang: An American Saga (S2 Premiere, Hulu Original)

September 13

Y: The Last Man (Series Premiere, FX on Hulu)
September 15

Dark Side of the Ring (S3, Vice)
September 16
The Premise (Series Premiere, FX on Hulu)

September 18

Dark Side of Football (S1, Vice)


September 21

9-1-1 (S5 Premiere, FOX)

The Big Leap (Series Premiere, FOX)

Dancing with the Stars (S20 Premiere, ABC)

Ordinary Joe (Series Premiere, NBC)

The Voice (S21 Premiere, NBC)

September 22

New Amsterdam (S4 Premiere, NBC)

Our Kind of People (Series Premiere, FOX)

The Resident (S5 Premiere, FOX)


September 23

A Million Little Things (S4 Premiere, ABC)

Alter Ego (Series Premiere, FOX)

Chicago Fire (S10 Premiere, NBC)

Chicago Med (S7 Premiere, NBC)

Chicago P.D. (S9 Premiere, NBC)

The Conners (S4 Premiere, ABC)

The Goldbergs (S9 Premiere, ABC)

Home Economics (S2 Premiere, ABC)
The Masked Singer (S6 Premiere, FOX)

The Wonder Years (Series Premiere, ABC)

The Eric Andre Show (S5, Turner Networks)

September 24
Law & Order: Organized Crime (S2 Premiere, NBC)
Law & Order: SVU (S23 Premiere, NBC)
September 27

Bob's Burgers (S12 Premiere, FOX)

Celebrity Wheel of Fortune (S2 Premiere, ABC)

Family Guy (S20 Premiere, FOX)

The Great North (S2 Premiere, FOX)

The Rookie (S4 Premiere, ABC)

The Simpsons (S33 Premiere, FOX)

Supermarket Sweep (S2 Premiere, ABC)
September 28

The Good Doctor (S4 Premiere, ABC)

September 29

La Brea (Series Premiere, NBC)

Hulu September Movie Schedule
September 1

50/50 (2011)

A Fish Called Wanda (1988)

Anaconda (1997)

Angel Unchained (1970)

The Apparition (2012)

At the Earth's Core (1976)

Blue City (1986)

Bull Durham (1988)

Butch Cassidy and the Sundance Kid (1969)

Cannon For Cordoba (1970)

Cellar Dweller (1988)

Cold Creek Manor (2003)

Count Yorga, Vampire (1970)

Crazy Heart (2009)

The Dunwich Horror (1970)

Edward Scissorhands (1990)

El Dorado (1967)

Election (1999)

Exterminator 2 (1984)

Free Willy (1993)

Free Willy 2: The Adventure Home (1995)

Free Willy 3: The Rescue (1997)

Free Willy: Escape From Pirate's Cove (2010)

Friday the 13th – Part III (1982)

Friday the 13th – Part IV: The Final Chapter (1984)

Fright Night (1985)

Gattaca (1997)

Girls! Girls! Girls! (1962)

The Glass House (2001)

Grosse Pointe Blank (1997)

Hitman: Agent 47 (2015)

Hoosiers (1986)

I Spit On Your Grave (2010)

I Spit On Your Grave 2 (2013)

I Spit On Your Grave 3 (2015)

Internal Affairs (1990)

The Interview (2014)

Jacob's Ladder (1990)

Just Between Friends (1986)

The Killer Elite (1975)

Kiss the Girls (1997)

The Last Castle (2001)

Magic Mike (2012)

The Manchurian Candidate (2004)

The Mexican (2001)

McLintock! (Producer's Cut) (1963)

Miss You Already (2015)

Mommy (2015)

Mosquito Squadron (1970)

Mr. North (1988)

Much Ado About Nothing (2013)

New Year's Eve (2011)

Nixon (1995)

Office Space (1999)

The Omen (1976)

The Patsy (1964)

Phase IV (1974)

The Possession (2012)

Priest (2011)

Raising Arizona (1987)

The Ring (2002)

Road to Perdition (2002)

Salvador (1986)

Secret Admirer (1985)

Shaun The Sheep Movie (2015)

Slumdog Millionaire (2008)

Solace (2016)

Stephen King's It (1990)

Sucker Punch (2011)

Tears Of The Sun (2003)

The Tenant (1976)

Tim Burton's Corpse Bride (2005)

Tyler Perry's The Family That Preys (2008)

Under Fire (1983)

Vantage Point (2008)

Volcano (1997)

The Wedding Plan (2016)

The Wrestler (2008)

The X-Files (1998)


September 2

Death in Texas (2021)

The Unthinkable (2021)


September 3

Bolden (2019)

Undine (2021)


September 4

September 8

September 10

The Killing of Two Lovers (2020)

Transporter 3 (2008)


September 11
September 13

September 15

Joseph: King Of Dreams (2000)

Love, Simon (2018)

Maze Runner: The Death Cure (2018)


September 16
Stalker (2021)

On Chesil Beach (2018)

Riders of Justice (2021)


September 20

September 23

September 24
An American Haunting (2006)
September 25

September 28

Felix and the Hidden Treasure (2021)

Home Run (2013)
September 29

September 30

Need More Information?
If this article didn't answer your specific question, head over to our Home Page! It will guide you to affordable internet providers, streaming services to meet your needs, information on antennas, and many more tools and resources to help you save money on TV and Internet access.
For tips and tricks on cutting the cord and other tech topics be sure to join our Facebook Page.
Join Millions of Cord Cutters
*
Disclosure: Grounded Reason is supported by a small commission for purchases made through some product links on this website. We do not accept compensation from companies attempting to sway our review of products.