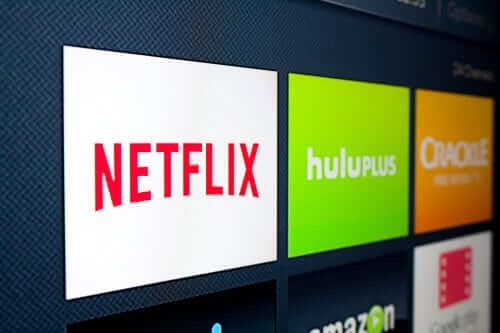 Out of all the questions I've received over the past month, the choice between the 4th generation Apple TV and the Roku 4 is the question asked most often. With a new generation of streaming devices on the market, most of the hype has surrounded the Roku 4 and 4th Generation Apple TV. Sure, there are other fine over the top (OTT) streaming devices out there like the Amazon Fire TV, but these are the two most people are talking about.
I wanted to give you a my experience with these devices as we try to determine who wins the battle of the New Apple TV vs. The Roku 4.

Device Comparison
Roku 4 Highlights
Supports 4K HD video standard
The Roku 4 is easier to setup than any other OTT streaming device I've tried
Roku voice search is amazing
The Roku Remote has a headphone jack for watching TV without disturbing others.  (This was much more useful than I expected)
The Roku app is awesome. It allows you to type with your smart device keyboard. Therefore, your remote  isn't required for searching and configuring apps.
There is a button on top of the Roku 4 for finding your lost Roku Remote. When pressed your remote begins to chime.
For more in depth information on the Roku 4, please check out my Roku 4 Review. For a basic understanding of how Roku works and what it does, check out my beginners guide to the Roku box.
4th Generation Apple TV Highlights
The interface is beautiful. No one beats Apple at user interface design.
The touch remote is fantastic for pausing, fast forwarding and rewinding
Does a good job at doubling as a game console, but there seems to be a lack of decent games to pay at the moment
Apple TV now has Siri built in for voice search
Apple TV finally has an app store to add  streaming apps to the device
Roku vs. Apple TV
Let me start by saying, both of these devices do their job well and you can't go wrong purchasing either one. Both have the hardware to deliver crisp video and fantastic response times. It's really a photo finish for both devices when it comes to the core functionality of streaming video.
For those that want a more definitive answer we need to look at the little "extras" with these devices. I'll go into that in the moment, but let me cut the chase. Most will be happier with the Roku 4, and it's due to the little things like the remote finder button. This little button is life changing if you have kids.
Readers of Grounded Reason know my family have been Apple TV users since we initially cut the cord. The 3rd gen Apple TV remote is so small I wrote a post specifically on what to do if you lost your Apple TV remote. Having two young children in the house makes this quite a common occurrence. That little button on top of the Roku 4 has saved us a lot of time in our day.
Another reason I recommend going with the Roku 4 over the Apple TV is 4K video support.  While this technology is still new, once 4K video is more widely available the Roku 4 will still be a capable device when others are buying the 5th generation Apple TV.
Finally one of the biggest reasons to go with the Roku 4 is app selection. While Apple TV has finally opened up it's device up to app developers, there still seems to be a lack of channels when compared to Roku.  When you look at the 1700 plus channels on Roku, the Apple TV  selection seems paltry by comparison.
Apple TV delivers the major players like Netflix, HBO, Hulu, and Showtime, but it is lacking when it comes to the wide array of niche channels. Furthermore, Apple TV lacks the Amazon Prime Instant Video channels. So, if you want to watch Amazon Prime you will need to Airplay it from your iPhone or iPad.
My family have been Apple TV users since we initially cut the cord. This was mainly due to my wife and I being heavily invested in the Apple ecosystem with us both owning iPhones and having an iPad. If you are too, you may want got the Apple TV route. However, my wife and I love our Apple devices, and we are now fully committed to the Roku 4.
For more information on purchasing a Roku 4 or getting rid of cable entirely, check out my guide on how to watch TV without cable.
Need More Information?
If this article didn't answer your specific question, head over to our Home Page! It will guide you to affordable internet providers, streaming services to meet your needs, information on antennas, and many more tools and resources to help you save money on TV and Internet access.
For tips and tricks on cutting the cord and other tech topics be sure to join our Facebook Page.
Join Millions of Cord Cutters
Disclosure: Grounded Reason is supported by a small commission for purchases made through some product links on this website. We do not accept compensation from companies attempting to sway our review of products.