Dennis is the editor in chief at Grounded Reason. Before writing about using technology to save you money he spent 20 years working in the tech sector as a sysadmin, an analyst, and an enterprise architect.

Latest posts by Dennis Restauro (see all)
This post is a sponsored opportunity from Fios. However, all content and opinions expressed here are my own.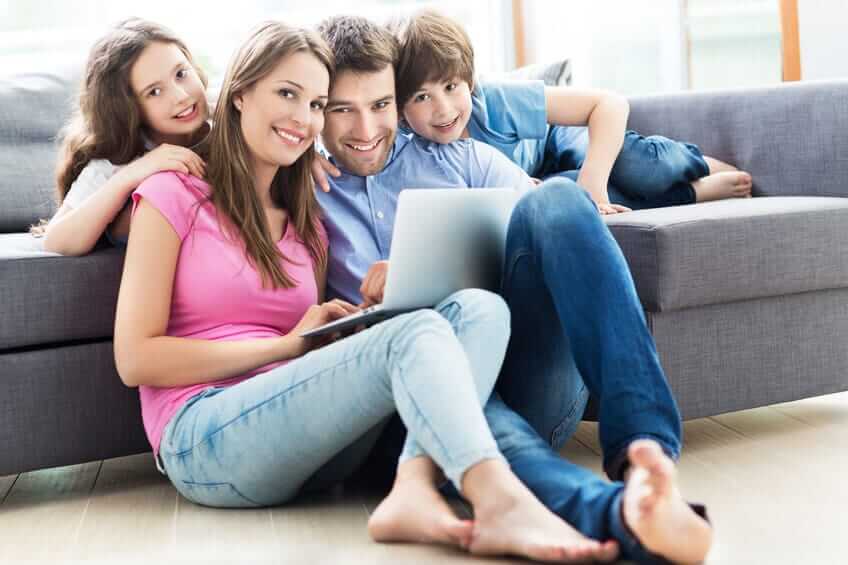 Verizon is running a special offer to help you cut the cord and get out of your current cable TV package. From now until April 18th, when you sign up for Verizon's Fios® Gigabit Connection, you can get a credit up to $500 to help cover your early termination fee with your current internet provider. They will also waive the standard setup charge of $99.99 when you order online.
This early termination fee credit is available when you sign up for Fios 100/100 Mbps Internet for $39.99 per month (plus taxes, equipment charges, and other fees)
. Verizon will also waive the standard setup charge of $99.99 when you order online.
You'll also be happy to know the $500 early termination fee credit is still available with Gigabit Connection Standalone Internet (up to 940/ 880 Mbps) for $79.99 per month (plus taxes, equipment charges, and other fees) and includes Netflix for 1 year. This deal ends on April 18th and is only available through this online offer page
.
I typically recommend using a TV antenna for viewing your local broadcast networks. However, not everyone will live in an area with clear over the air TV reception. Some may not want to deal with setting up a TV antenna. For those looking for an easy way to watch channels like NBC, ABC, CBS, and Fox, Fios offers a Fios TV Local package.
Currently, for $54.99 per month, Fios is offering 100/100 Mbps Internet, Fios TV Local with 20+ channels including 6 in HD, plus 1 premium channel included for 3 months (HBO®, Showtime®, Starz® or Cinemax®).
Keep in mind there will be additional device rental fees for the set-top box, broadcast fees, other fees, and taxes. However, this is a way to have affordable hi-speed internet access, local TV channels in HD, and a premium channel included for a few months. It's a pretty good deal for those that dread using a TV antenna for local channels. Sign up for this deal here.
What is Fios
Fios is a fiber-optic communications service that offers Internet, TV, and Telephone to residential customers living in select areas of New York, New Jersey, Maryland, Virginia, Pennsylvania, Rhode Island, Massachusetts, Connecticut, Delaware and Washington D.C. They are helpful to cord-cutters as they offer an affordable fast internet connection without having to bundle it with TV or telephone service.
Fios Internet Price
While Fios Internet deals change from time to time, the last time I checked the webpage I noted above, Verizon was offering 100/100 Mbps internet for $39.99 per month, plus taxes, equipment charges, and other fees.
Furthermore, they provided an estimate of what my bill would look like before I signed up. I've had previous dealings with cable companies that didn't explain many of the added fees and expenses. The bill I received from Fios was as expected.
Fios Internet Support
First, let me say that I can only remember 2 instances I needed to use support, and one of those was due to a lightning strike. That's how dependable my Fios service has been. As cord-cutters, we rely on internet access more than most. Ensuring reliable internet service is critical.
The times I've needed support, the techs on the other end of the line were knowledgeable. Fios got me to the right level of support in a timely manner so I wasn't wasting my time on the phone. They could even troubleshoot my issue over social media so I could multitask while my problem was resolved. My support experience has been a night and day difference when compared to my previous cable internet provider.
Fios Internet-Only Deals
Currently, you can check if Fios is available in your area and get special pricing through this offer page.
The prices typically run well under $1 per Mbps, so it's perfect for those looking to cut the cord and needing a reliable internet service provider.
Deal of The Month
Looking for fast Internet and a way to stream live TV online? Right now, new Fios customers can get blazing fast internet and 1 month of Free YouTube TV!.
Need More Information?
If this article didn't answer your specific question, head over to our Home Page! It's designed as a guide to our most important articles to help you ditch pay TV.
For tips and tricks on cutting the cord and other tech topics be sure to join our Facebook Page and follow us on Twitter @Grounded Reason.
Join Millions of Cord Cutters
Disclosure: Grounded Reason is supported by a small commission for purchases made through some product links on this website. We do not accept compensation from companies attempting to sway our review of products.