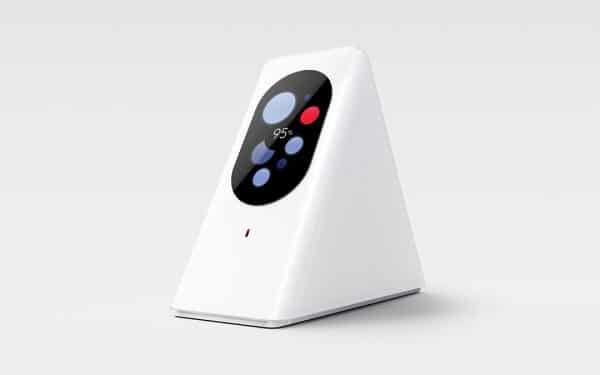 Due to a lack of competition in the U.S, affordable high speed broadband access is out of reach for many Americans. Alternatives like Google Fiber and LinkNYC are available to a few, but the vast majority are stuck with monopoly holders like Comcast, Verizon, and Time Warner.
Former CEO of the now defunct Aereo has launched Starry, a new wireless broadband endeavor. Starry aims to provide affordable gigabit internet access to millions in the U.S.
Why This is Good For Cord Cutters
When cutting the cord, the most expensive piece of the puzzle is home internet service. In my article on how to watch TV wihtout cable I recommend a speed of 10-20 Mbps will be sufficient for most families to stream TV and movies while still surfing on the web.
While a few cities in the U.S. have access to these speeds through services like Google Fiber, many will be forced to purchase internet from their previous pay-TV provider to achieve these speeds. This is due to a lack of competition in the market for internet service and poses a potential problem for the future of cord cutting.
If we stop buying TV service from a company but have to buy Internet access from that same company to replace TV service, what is to stop them from just increasing the price of Internet access and forcing you into a TV bundle.
While this hasn't happened yet, it's an obvious outcome if too many people cancel their cable TV subscriptions. Essentially, without some healthy competition in the ISP market, cord cutters will have this dilemma at some point in the future. Starry aims to change this with an inventive way of delivering wireless gigabit speeds to your home.
How Starry Works
Starry is planning to serve up gigabit internet speeds straight to your home using radio waves operating in the Extremely High Frequency (EHF) range. More specifically, these signals are millimeter wave bands which can deliver high data transfer speeds.
The signal is beamed to homes to provide an internet connection that is routed to all devices within the home. Starry has designed 3 pieces of technology to accomplish their goals.
Starry Beam (beta)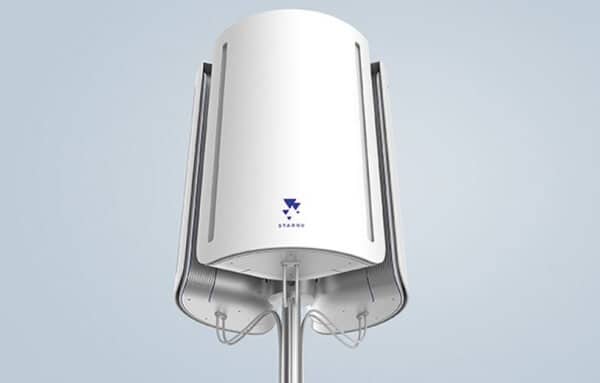 In order to propagate the internet connection Starry has designed a four foot tall device called the "Starry Beam." Don't worry, these won't go in or on your home. These devices are installed on the tops of buildings within a city or town. They then provide internet access to nearby Starry customers.
One Starry Beam can support hundreds of connections and broadcast a signal that can be reached 1-2 kilometers away. While that means many Starry Beams will need to be deployed in a city to provide total coverage, only a few need to be connected to a wired fiber backbone to the internet.
With the Beams installed, customers would need a receiver, called a "Starry Point" to access the internet provided from the Starry Beam.
Starry Point (beta)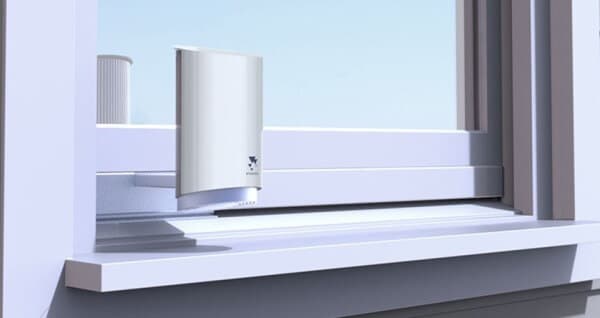 Starry point is basically an antenna that picks up the internet signal from the Starry Beam. Starry Point is designed to easily install into a closed window. On the outside of the window, the receiver picks up the signal. The portion on the inside of the window provides an Ethernet port, providing a wired connection to your home router.
However, I'm sure Starry is hoping that router is their "Starry Station", which I'll get to in a moment. The Starry Point is currently planned to be provided as a part of signing up as a Starry customer. This implies customers would have to sign up for a contract to use the service.
Starry Station
Starry Point is the only piece of Starry branded equipment required to use the service. Starry Internet will work with most routers on the market today. However, Starry wants to eliminate the headaches many experience with in home Wi-Fi.
The Starry Station is a router designed to configure and maintain your wireless network in plain English, eliminating the tech concepts that come with networking so anyone can administer their home network. The Starry Station not only facilitates connecting to your devices, but runs software that acts as a device finder, speed monitor, activity monitor, and parental screen time controls.
All of this functionality is built into Starry Station, which will cost $349. Starry Station isn't required for Starry Internet and you can likely use your existing router. That said, your don't need Starry Internet to use Starry Station. It will work with your current ISP.
It takes advantage of both 802.11ac and 802.11n. It also operates on both 2.4 and 5GHz bands. (For a better understanding of what this means check out this review of this affordable Wi-Fi router.) Starry Station is available on Amazon.
How Much will Starry Internet Cost
We know the cost of the optional Starry Station, but how much will the Starry Internet Service cost? Unfortunately, Starry hasn't yet stated an exact price. Although, they have stated it will be significantly cheaper than the current cost of broadband.
This makes sense considering the cost for an ISP to deliver Internet access to your door. In an interview with Tech Crunch, founder Chet Kanojia stated:
"It costs the cable guys around $2,500 per home to deal with the construction costs of laying down cable," said Kanojia on a phone call, setting the scene for his next big unveil. "And beyond cost, there are regulatory hurdles that slow down the process."

"We can deliver faster broadband with no regulatory wait time and it will cost us only $25 per home."
Kanojia went on to say that there will be different tiers for customers to purchase based on the speed they need. He also said that Starry promises to have no data caps on it's service. The same cannot be said of traditional ISPs like Comcast.
When Will Starry Internet be Available
Starry will roll out it's Internet Service this summer in Boston, but there is more good news. An FCC filing indicates Starry is planning to test their service in a number of other cities including New York, Washington D.C, Los Angeles, San Francisco, Dallas, Houston, Philadelphia, Detroit, Atlanta, Miami, Minneapolis-St. Paul, Seattle, Denver, and Chicago.
If Starry succeeds this could turn the current Internet game on it's ear. And it's about time. Corporations like Comcast have squeezed consumers for every penny when it comes to broadband. All Americans will welcome an affordable internet alternative, whether they have cut the cord or not.
Need More Information?
If this article didn't answer your specific question, head over to our Home Page! It will guide you to affordable internet providers, streaming services to meet your needs, information on antennas, and many more tools and resources to help you save money on TV and Internet access.
For the latest news tips and tricks on cutting the cord and other tech topics be sure to follow our Google News Feed, like our Facebook Page and Follow Us on Twitter.
Join Millions of Cord Cutters
*
Disclosure: Grounded Reason is supported by a small commission for purchases made through some product links on this website. We do not accept compensation from companies attempting to sway our review of products.