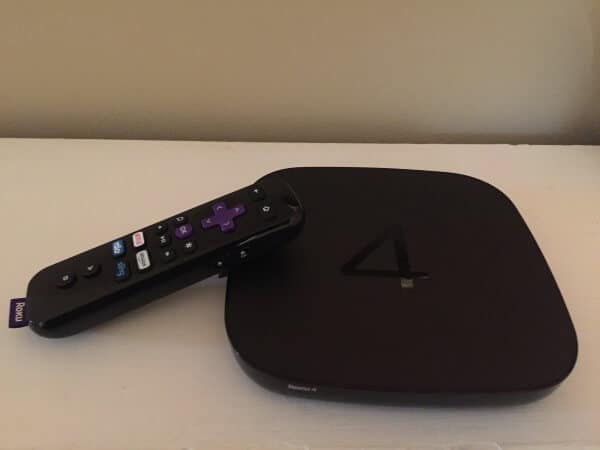 There is no need to have cable for those that want to watch Super Bowl 50 this Sunday. The NFL is great about providing non-cable based viewing options during the season and this Sunday's Super Bowl is no exception.
Here are all the ways to watch the Denver Broncos take on the Carolina Panthers this Sunday, February 7th at 6:30pm Eastern time in Super Bowl 50.
The Best Way to Watch the Super Bowl
Counter to what many say, the best way to watch TV is with an antenna.  There is much less video compression in the signal compared to what you get with cable and satellite TV. This leads to a much clearer and crisp picture. Aside from being at the stadium, there is no better way to watch a sporting event.
For information on how to set yourself up with an OTA antenna, check out my TV antenna guide.
Super Bowl 50 en Español
If you don't have cable and want to watch Super Bowl 50 in Spanish you can still watch on ESPN Deportes through Sling Latino. Sling  offers tons of Spanish language programming in addition to ESPN Deportes. You can catch the Super Bowl and everything else Sling has to offer using the 7 day free trial.
Other Ways to Watch Super Bowl 50
Streaming Devices
If you have an Apple TV, Roku, Amazon Fire TV, Android TV, or Xbox One, simply download the CBS Sports App.  This will allow you to watch along live with everyone else.
If you have a Chromecast and a smartphone, you can download the CBS Sports app to your phone. This will allow you to cast the game to your TV with Google Chromecast. However, this only works over a WiFi connection.  It will not allow you to watch on your mobile device. Watching on your mobile device is only available to Verizon customers.
Those that want to watch on ESPN, check out my review of Sling TV.
Verizon Customers
Verizon has an exclusive deal with the NFL for watching games on mobile devices. All Verizon customers have access to the NFL Mobile app on their Android or iOS device. Simply download the app, verify that your are a Verizon wireless customer by replying to a text they send and you will be able to stream Super Bowl 50 to your mobile device.
For more information on watching sports in general without paying for an expensive cable TV subscription, check out my article on How to Watch Sports without Cable. For all the tips an tricks of being a cord cutter check out my Ultimate Guide to watching TV without cable.
Check Out How To Get Gigabit Internet and Free Netflix
If you enjoyed this article, please Subscribe to our weekly newsletter. It goes out every week and keeps you up to date on information relevant to cord cutters. Subscribing will also inform you on the latest deals out there for internet, streaming, and more.
If this article didn't answer your specific question, check out the Cord Cutting Guide. It provides links to the most important articles in our over 200 pages of content to help you ditch pay TV.
For tips and tricks on cutting the cord and other tech topics be sure to join our Facebook Page and follow us on Twitter @Grounded Reason
.