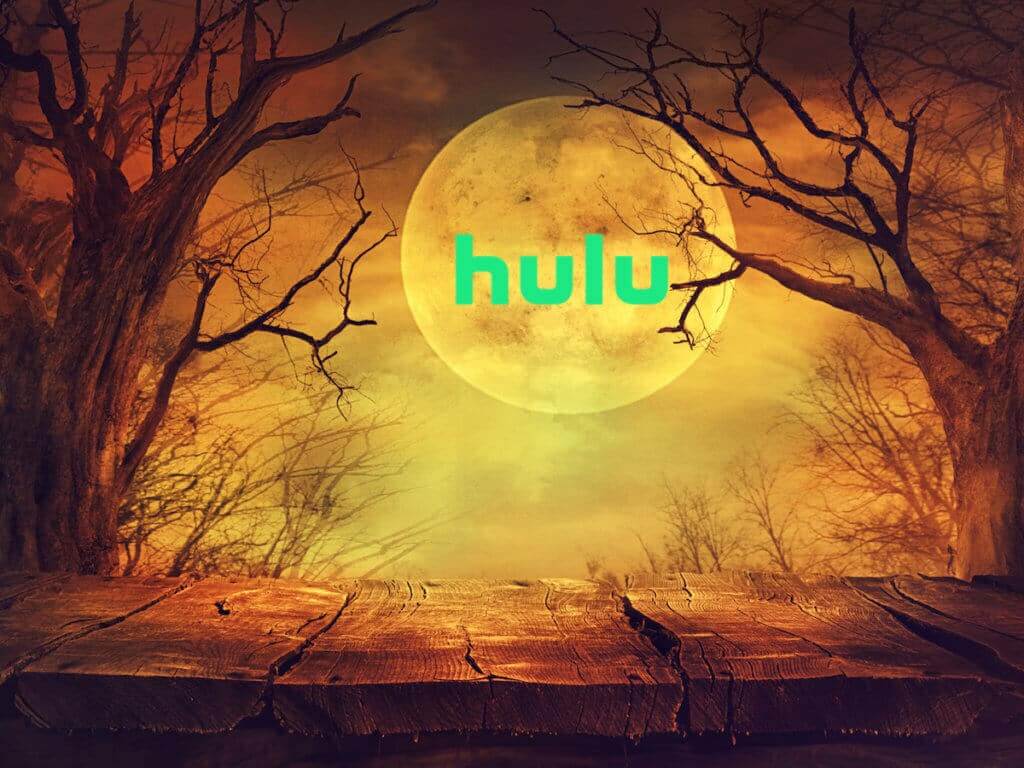 It's that time of year again. As the air gets colder and the artificial pumpkin spice scent hangs in the air, thoughts turn to autumn—and monsters. Halloween is around the corner, and what's a better way to prepare than some good scary movies? Hulu has a great selection of scares for your screaming streaming needs, from popular new titles to true classics. (To learn about hulu, see our review. We've updated this list to what's available for Halloween 2020, so dig in and see what you might find!
Hulu's Huluween is back with a special page curated of all the top horror selections the service has to offer. Within this section, you'll find scares and thrills sorted by featured highlights, "For You" selections based on your viewing, and all the major categories such as Hauntings & Supernatural, Psychological, Family, Zombies, and many more. We've done some digging to identify some of the truly classic titles tucked in there, good and bad (based on popularity and Rotten Tomatoes' score), as well as picked out a few promising new ones.
Best Horror Movies on Hulu
Parasite (2019) – 99%
One of the most talked-about films last year, Parasite is an award-winning thriller from Korean director Bong Joon-ho. The film made history the first non-English Best Picture Oscar winner. Darkly comedic, with a vicious tense undercurrent, Parasite is a not-so-subtle commentary on class discrimination, focusing on an impoverished family that slowly intertwines themselves into a wealthy household, forming a twisted symbiotic relationship.
Let the Right One In (2008) – 98%
Aesthetically beautiful and restrained in its storytelling, the Swedish film Let the Right One In takes a fresh approach to vampire stories. This film tops numerous top horror movie lists and garnered recognition as an artistic achievement beyond the horror genre. Lonely and bullied, Oskar befriends the mysterious new girl next door, Eli, only to be drawn into a series of brutal deaths and secrets when he discovers her true nature. It's a surprisingly intimate story of friendship, childhood loneliness, and the darker side of human nature. Let the Right One In walks the line of being both brilliant horror and beautiful filmmaking.
A Quiet Place (2018)- 96% (via Live TV subscription)
This post-apocalyptic thriller was one of the top movies of 2018, innovative and chilling in its near silence. Most of the life on Earth has been wiped out. Those who remain must maintain quiet to stay safe from the creatures who slaughtered society: sightless monsters with hypersensitive hearing that attack at any noise. It's a great flick for a quiet night at home.
Evil Dead 2 (1987) – 95% and Army of Darkness (1992) 87%
While the original Evil Dead film is not currently on Hulu, it is ranked as one of the top cult films of all time, and the humor-horror franchise still has a huge following. With the two latter films available (and, honestly, Army of Darkness is probably the most popular for many fans), audiences can enjoy the weird and wacky world that introduced us to director Sam Raimi and his charismatically silly leading actor Bruce Campbell. The series follows Ash, one of a group of college students who discover the "Book of the Dead" in a secluded cabin in the woods and ends up on a series of chaotic adventures featuring demonic possession, undead, and mayhem. Bonus: if you have STARZ or the STARZ add-on with Hulu, check out the recent hit series that brought Ash and his antics back to the small screen, Ash vs. Evil Dead.
The Cabin in the Woods (2011) – 92%
This darkly funny horror flick comes from the minds of Drew Goddard and Joss Whedon and plays into, twists, and comments on the tropes of slasher films and the modern trend of torture porn. Five college friends in a remote mountain cabin… need we say more? We probably shouldn't if you haven't seen it.
Shirley (2020) – 84%
While critic and audience reviews are divided on this new film, everyone agrees that Elizabeth Moss (The Handmaid's Tale, Mad Men) can deliver a stellar performance. This mystery/thriller blends fact and fiction, with Moss playing real-life horror writer Shirley Jackson (The Lottery). The setup? A young couple takes on Shirley's care at her husband's request, in return for free room and board in their small Vermont town.
Pyewacket (2018) – 82%
This Canadian horror movie may not have hit the mainstream radar, but it made a pretty solid impression on critics and fans. Darkly atmospheric with building emotional tension, Pyewacket is a classic story of the dangers of dappling in the occult. When a young woman uses a death curse to summon a demon against her mother, no amount of remorse or backtracking may stop his murderous path.
Little Monsters (2019) – 80%
Starring the always-amazing Lupita Nyong' o, Little Monsters is another fresh, comedic turn on the zombie genre, blending both horror and rom-com in a wacky life-or-death adventure. A kindergarten teacher (Nyong' o) is on a field trip to a farm with her students when a sudden zombie outbreak occurs, forcing her to team up with a washed-up musician and a children's television personality to protect her young charges.
Anna and the Apocalypse (2017) – 77%
This British Christmas zombie musical is the wacky genre mash-up you didn't know you needed. Finding a fresh approach to the zombie flick, this film follows in the footsteps of Shaun of the Dead, taking an everyday group of British pals on a hilarious battle for their lives against a zombie apocalypse—at Christmas…and in song.
Snakes on a Plane (2011) – 69%
It's not good, but if you love weirdly wacky jump-out-and-boo-style films, and of course Samuel L. Jackson, now is as good a time as any to see Snakes on a Plane. While it didn't live up to its hype for some, as the ridiculous premise and title built-up expectations pretty high, it is really about what you'd expect when the plot is a bunch of poisonous snakes lets loose on a plane.
Classic Horror Movies on Hulu
Hellraiser (1987) – 69%
Already a promising writer of horror by the mid-1980s, Hellraiser marked Clive Barker's debut as a film director. In Hellraiser, Barker helmed what would be the first of his iconic horror franchise. Years after Frank opens the door to an alternate dimension, where his body was torn apart by Cenobites, his family accidentally triggers a series of events leading to his resurrection and a confrontation with the now all-too-familiar face of horror, Pinhead. While not a universal hit, Hellraiser was considered by many to be one of the greatest horror films out of Britain at the time, and on to spawn nine sequels and a massive cult following.
Children of the Corn (1984) – 36%
Perhaps "so bad it's good" is a better way to describe Children of the Corn. The film is loosely based on a Stephen King story. However, after King's screenplay was rejected, it took a more violent and conventional direction than his original story. In the rural town of Gatlin, Nebraska, an evil spirit draws in children, urging them to rise and slaughter the town's adults. While the film itself received pretty poor reviews on release, the film has had nine sequels spreading over 30 years.
Horror TV Series
In addition to films, Hulu also includes multiple scary TV series throughout its Horror tag, especially if you're looking for zombies. Top picks? The lesser-known but brilliant British zombie horror-drama In the Flesh (97%, two seasons) and the 1990s phenomenon is Buffy the Vampire Slayer(83%, seven seasons). The Huluween bundle is the latest chapter in the American Horror Story anthology series, American Horror Story: 1984, a tribute to the classic slasher genre, and Hulu also carries the show's previous 8 seasons of twisted torture and horror.
Helstrom (also known as Marvel's Helstrom) literally dropped last week, with the full 10-episode first season debuting on October 16. One of just a handful of standalone stories in the Marvel Cinematic Universe to be produced for Hulu, the most notable being Runaways, the series follows the Helstrom siblings, children of a mysterious and powerful serial killer who hunt down the evils of humanity. While critical reviews barely scraped a 39% on Rotten Tomatoes, fans so far have received it much better (82%).
Monsterland (2020) – 72%
Another new original series from Hulu that arrived this month, Monsterland, is an anthology series based on North American Lake Monsters: Stories, a short story collection by Nathan Ballingrud. The stories trace the thin line between humans and monsters as desperate people struggling to fix their lives encounter such entities angels, beasts, werewolves, and mermaids.
Wrapping up the list is the Into the Dark anthology series from Hulu Originals., which debuted in 2018. Each season is released as 12 films, roughly 90-minutes, released monthly building up to Halloween. Each "episode" is a standalone story with a different plot and set of actors. Stories cover themes like purity cults, issues of immigration, bullying, stalking, and grief. The second season of dark tales has been unfolding this year, leading up to Halloween once again.
Need more Hulu Horror?
With Hulu Live TV, the options get even better, with two recent top horror-thrillers available in 2017's Get Out, 2016's Don't Breathe, plus classics like A Nightmare on Elm Street, as well as 28 Days Later and The Blair Witch Project.
Also, if you subscribe to any premium add-ons, you'll find even more film options. For example, Night of the Living Dead(1968), Shaun of the Dead, Invasion of the Body Snatchers, and An American Werewolf in London are available from among HBO, Starz, Cinemax, and Showtime.
Need More Information?
If this article didn't answer your specific question, head over to our Home Page! It will guide you to affordable internet providers, streaming services to meet your needs, information on antennas, and many more tools and resources to help you save money on TV and Internet access.
For tips and tricks on cutting the cord and other tech topics be sure to join our Facebook Page and Follow Us on Twitter.
Join Millions of Cord Cutters
*
Disclosure: Grounded Reason is supported by a small commission for purchases made through some product links on this website. We do not accept compensation from companies attempting to sway our review of products.