Heather C. Jackson is a freelance writer, editor, costume designer, and self-proclaimed television junkie located in Baltimore. Her writing work includes copywriting and editing art books, play scripts, and academic work; time as an editor, communications specialist, and publicist in regional theatre; and several years as a home and lifestyle writer and editor.

Latest posts by Heather C. Jackson (see all)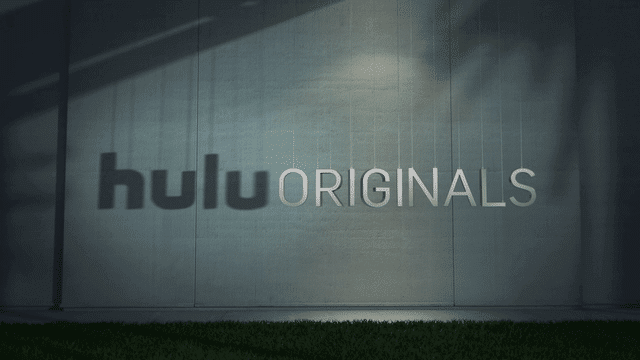 With all the new programming Hulu has added, we thought we'd take a look at how some of the new Original Series on the streaming service are faring. The streaming platform and production studio have been knocking it out of the park with multiple fresh series this spring that are all making a big impact on audiences.
We've updated our list of top picks, and added some news on what is next for continuing series that have been renewed since last fall.
There's a lot more to Hulu than last night's network dramas and The Handmaid's Tale (although who isn't excited about season three?!). The streaming service has been busy for several years producing a wide range of original content, from dramas and science fiction to comedy series and even documentaries. Here is a round-up of some of the best offerings from Hulu Originals.
This list is based on a truly scientific blend of Rotten Tomatoes scores (the two percentages, noting critical and audience response), the initial buzz for new series, as well as broader public appeal, and maybe just a little of this reviewer's opinions.
The 12 Best Hulu Originals
1. The Handmaid's Tale (92%/88%)
2 seasons, renewed, Season 3 begins June 5
This series needs no introduction (and is still #1 on our list), making entertainment headlines, inspiring scores of think pieces, and becoming a cultural icon in the light of contemporary politics. But just in case: based on Margaret Atwood's 1985 novel, The Handmaid's Tale is a dystopian drama in which a totalitarian society takes over following a Second American Civil War, and fertile women, the "Handmaids," are forced into child-bearing slavery. In addition to widespread acclaim and numerous awards, the series also set a new standard for original content, being the first streaming series original to win an Emmy for Outstanding Series, as well as the Golden Globe Award for Best Television Series – Drama.
Season 2 raised the stakes for the Handmaids—and all the women in and around Gilead—and promises a new level of excitement and rebellion yet to come.
Trailer for season 3: https://www.hulu.com/watch/c35a760e-8bf0-408e-9ce7-6b62ebbab9fe
2. Harlots (97%/91%)
2 seasons, renewed, Season 3 begins July 10
Despite minimal public buzz early on, this co-production between Hulu and ITV in the UK has continually carried strong ratings and viewer popularity, with a quickly grown fan base. The period drama, created by Alison Newman and Moira Buffini, is a primarily woman-driven project, written and directed by women. Inspired by The Covent Garden Ladies by Hallie Rubenhold, Harlots is a lush romp, with a setting in 18th-century England's sex trade. The series follows Margaret Wells, a woman balancing her role as a brothel owner with raising two daughters, in an era very much driven by the patriarchy. This might be the best feminist period piece you're not yet watching.
3. PEN15 (95%/84%)
1 season, renewed
The first new entry in our list, PEN15 is one of three exciting new comedies that have arrived on Hulu earlier this year. Co-created and written by real-life best friends Maya Erskine(Casual, Insecure) and Anna Konkle (Rosewood, Maron), along with Sam Zvibleman (Take My Wife), PEN15 chronicles "middle school as it really happened." From burgeoning sexuality and early romantic encounters to the challenges of changing friendships and peer pressure, PEN15 tackles each awkward bump on the road to maturity—with the added twist of the adult creators playing13-year-old versions of themselves surrounded by actual teen actors. Both endearing and cringe-worthy, PEN15 has won over audiences and critics alike.
Read our preview: https://www.groundedreason.com/hulus-new-original-series-pen15/
4. Ramy (97%/83%)
1 season, renewed
Comedian Ramy Youssef pulls frequently from his own life as a Millennial Muslim American in his self-created fiction series about the struggles of a first generation Egyptian American Muslim in New Jersey, struggling on a personal spiritual path and finding balance with his traditional culture in modern America. Both hilarious and insightful, Ramy is a nuanced look at family, religion, and culture, in all of its messy, complicated humanity.
Read our preview: https://www.groundedreason.com/ramy-premieres-on-hulu/
5. Shrill (91%/81%)
1 season, renewed
Shrill, inspired by Lindy West's 2016 feminist memoir on body positivity Shrill: Notes from a Loud Woman, focuses on Annie (Aidy Bryant), an overweight young woman with a burgeoning new career who is ready to change something in her life—but not her body. The show's short, sweet first season easily won over audiences and critics for its combination of comedic misadventures with heartfelt honesty, as well as a pointed commentary on beauty standards. Star Aidy Bryant (Saturday Night Live), who wrote and adapted the series along with West and Alexandra Rushfield, brings a star turn as one of the few plus-size leads on TV—particularly one so fully realized in her own story.
Read our preview: https://www.groundedreason.com/hulus-original-series-shrill-drops-march-15/
6. Marvel's Runaways (86%/87%)
2 seasons, renewed
Hulu Originals partners with Marvel for this teen-oriented superhero drama in which six teenagers are brought together through the discovery of their parents' criminal doings—and their own possible supernatural powers. While sharing continuity within the larger MCU, the series primarily focuses on the lives of teens, giving series treatment to the issues of younger characters than other entries in the franchise. Season 2 took the kids deeper underground and in a new type of battle, not just with their parents and the threat of earth's destruction, but also into the complicated relationships in forming one's own family.
Just announced, Marvel's Runaways will return for Season 3: https://www.youtube.com/watch?v=otPHlnx538I
7. The Path (79%/83%)
3 Seasons, ended
Don't let the Rotten Tomatoes score fool you. Despite some mixed reviews, this mysterious drama has not been short of viewers or fans. The Path centers on a family in the center of a controversial cult, dealing with the struggle between power, belief, and personal relationships. Starring Aaron Paul (Breaking Bad), Michelle Monaghan (True Detective), and Hugh Dancy (Hannibal), the series starts insular, dealing with a personal crisis of faith, but grows and expands over the three seasons.
8. Future Man (91%/86%)
2 seasons, renewed
Previously an honorable mention, the second season of this a dark-comic adventure bolstered its profile with fans, as well as its place on this list. Future Man stars Josh Hutcherson (Hunger Games) as a slacker janitor and gamer who is called upon to save the world after his futuristic video game turns very real. Co-starring Eliza Coupe (Happy Endings) and Derek Wilson (Preacher), season 2 raised the stakes for the time-traveling heroes, as they join forces to save the world—again. After the success of season 2, Future Man has been renewed for a third (but final) season.
9. The Act (91%/90%)
1 season (anthology)
Announced as a seasonal anthology, The Act dramatically retells stranger-than-fiction true crime stories. The first season focused on the murder of Dee Dee Blanchard, following years of psychologically and physically abusing her daughter, Gypsy Blanchard. While the show garnered strong critical praise, it also raised concerns among the real-life participants in the case regarding portrayals and legal rights to the story. As of now, the fate of the series continuation—and whether a future season would be focused on this same case or something new—is unknown.
Read more about the show here: https://www.groundedreason.com/hulu-debuts-the-act-on-march-10/
10. Castle Rock (86%/80%)
1 season, renewed
Another anthology series, Castle Rock is one of several Stephen King properties in development with Hulu. The first season debuted in July 2018 with 10 episodes intertwining the lives of characters in the small town of Castle Rock, Maine, the setting for many of King's novels and stories. Castle Rock weaves multiple stories in and out of the King canon, tying together his prominent themes in a new suspense/thriller. Season 2 promises links to such classics as Misery and The Body (Stand By Me), and more.
Like The Path, these last two shows have been over for a bit, but, honestly, we couldn't quite take them off the top recommendations list.
Read our Preview of Castle Rock's 2nd Season.
11. Difficult People (95%/80%)
3 seasons, ended
Difficult People isn't everyone's cup of tea. A dark comedy starring series creator Julie Klausner, along with Billy Eichner, which follows the pair as struggling and bitter comedians in New York. Their frequently clueless and antisocial behavior consistently lands them in one awkward situation after another in each 30-minute episode. Despite the frequently offensive or cringe-worthy antics, the series is clever and built a solid following (not hurt by the influence of executive producer Amy Poehler).
12. Casual  (90%/87%)
4 seasons, ended
Casual focuses on the antics and bonding between two adult siblings who face the challenges of the dating world side by side after newly divorced Valerie moves in with her bachelor brother Alex, along with Valerie's teenage daughter. All three are navigating the waters of casual dating while on the road to personal growth. The show earned regular rave reviews and was considered a turning point in the quality and expansion of Hulu's original content.
Honorable Mentions
There are so many other great shows to explore on Hulu, here are a few others that might not be "Hulu Originals" in, well, origin, but make the list and make our "Honorable Mentions."
The Wrong Mans  (91%/91%) is a two-season British comedy from BBC Television, in which a county council employee and his mate become entangled in a deadly criminal conspiracy. Created by James Corden and Mathew Baynton, the series combines the intricacies of a crime drama with the tropes of a sitcom, all driven by a simple case of mistaken identity.
National Treasure  (91%/95%) first aired in the United Kingdom but the streaming service has exclusive distribution rights. The series is a four-part drama inspired by a real-life police operation that uncovered cases of abuse by a number of veteran TV performers. Starring Robbie Coltrane, the four-part television drama is engaging, timely, and received universal acclaim when it aired in 2016.
11.22.63 (80%/88%) is a science fiction miniseries thriller, based on Stephen King's novel about an ordinary English teacher sent back in time to stop the JFK assassination. Mysterious setbacks and supernatural happenings keep the series engaging through all eight episodes, and the compelling storytelling is not surprising given the pedigree involved. The series stars James Franco and Chris Cooper.
Other Notable TV Shows on Hulu
The Mindy Project became a Hulu Original when Fox was prepared to cancel the popular rom-com after 3 seasons. Hulu picked up the property and continued following the antics of Dr. Mindy Lahiri (Mindy Kaling) and her friends for an additional 3 seasons.
The Hotwives is a parody sitcom and one of Hulu's earlier properties. Featuring seasons in Orlando and Los Vegas, the series plays on a popular reality television program of a similar name, following the lives of fictional women in Orlando (season 1) and Las Vegas (season 2).
Chance only had two seasons but is a "chance" to see Hugh Laurie return to the screen as a forensic neuropsychiatrist who allows himself to be pulled into a seedy world of police corruption and secrets.
Also worth checking out is Hulu's steadily growing collection of original documentaries and documentary series, covering such range of topics as the failed Dana Carvey show, the creation of Batman, history of Barbie, skateboarding magazine Big Brother, and the lives of sports mascots. Plus, March of the Penguins 2: The Next Step.
How to Watch Hulu Originals
New to Hulu? Subscribing is easy. Start with a free trial month, and then choose from several plans:
$5.99/month with limited commercials

$11.99/month commercial free

$39.99/month commercial free + live TV of up to 50 channels, as well as on-demand feature.
Hulu can be watched through Hulu.com online, as well as apps for Apple TV, Roku, Chromecast, Amazon Fire, Xbox One, and mobile devices.
Need More Information?
If this article didn't answer your specific question, head over to our Home Page! It's designed as a guide to our most important articles to help you ditch pay TV.
For tips and tricks on cutting the cord and other tech topics be sure to join our Facebook Page and follow us on Twitter @Grounded Reason.
Grounded Reason Top Deals of The Month
With 58 live channels and a cloud DVR for just $20 per month, Philo TV is one of the best deals you 'll find online. Try a Free Trial to Philo Now! No credit card required!
Verizon Fios will cover your first month of YouTube TV, and throw in a $50 Prepaid Visa® Card when you sign up for 100 Mbps Internet net for $39.99 per month. Read about the full details here!
Join Millions of Cord Cutters
Disclosure: Grounded Reason is supported by a small commission for purchases made through some product links on this website. We do not accept compensation from companies attempting to sway our review of products.