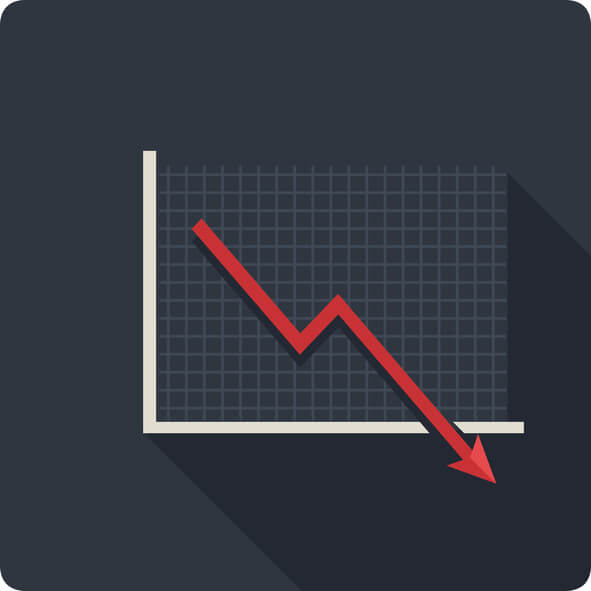 The traditional pay-TV industry has been in denial of cord cutter for years. In 2014-2015 you couldn't turn on cable news without some pundit claiming internet-based live TV streaming services couldn't replace traditional cable TV.
A similar denial is still occurring, only this time the industry is padding their losses with data from over the top (OTT) streaming services like Sling TV and DirecTV Now. If you search the keyword "2017 pay-TV subscriber losses" in your favorite search engine, you are likely to get a number of articles that state the losses were around 1.5 million.
However, if you do a little digging, you'll find that the losses were more than double. A big chunk of those traditional video subscriber losses were from AT&T and DISH. These companies own the top streaming services that offer live streaming of cable TV networks. The reported 1.5 million video loses were padded by the gains of both DirecTV Now and Sling TV.
After digging through the 2017 earnings reports of the top 6 traditional pay-TV subscribers I discovered the following.
In 2017 Comcast dropped 186,000 residential video subscribers.
Charter lost 292,000 video subscribers in 2017
AT&T lost 554,000 Direct TV satellite subscribers and

622,000 U-Verse subscribers.
DISH dropped an astounding 1,140,000 video customers.
Verizon Fios lost 75,000 video subs
and Altice which owns Optimum, Cablevision and Suddenlink lost 129,000 video subs.
That totals nearly 3 million video subscriber losses for the top 6 providers in 2017. These companies make up roughly 85% – 90% of the pay-TV market, so there are likely more losses if we looked into privately held providers like Cox and other companies.
The bulk of the discrepancy is Sling TV picking up 711,000 subscribers last year and DirecTV Now adding 888,000 customers to their service. With just 2 streaming services picking up 1.6 million customers in 2017 it's fairly evident that traditional set-top box TV is quickly becoming a thing of the past.
Those thinking this ship will turn around in 2018 are in for a rude awakening. Reported 1st quarter video subscriber losses were much heavier than expected. Charter shocked everyone last week by reporting a loss of 122,000 in the first 3 months of the year.
Comcast also reported a loss of 92,000 to start the year with AT&T losing 188,000 satellite customers. However, AT&T's DirecTV Now streaming service added 312,000 subscribers.
With traditional pay-TV prices rising every year in the face of affordable OTT services, I expect this trend to continue in the foreseeable future.