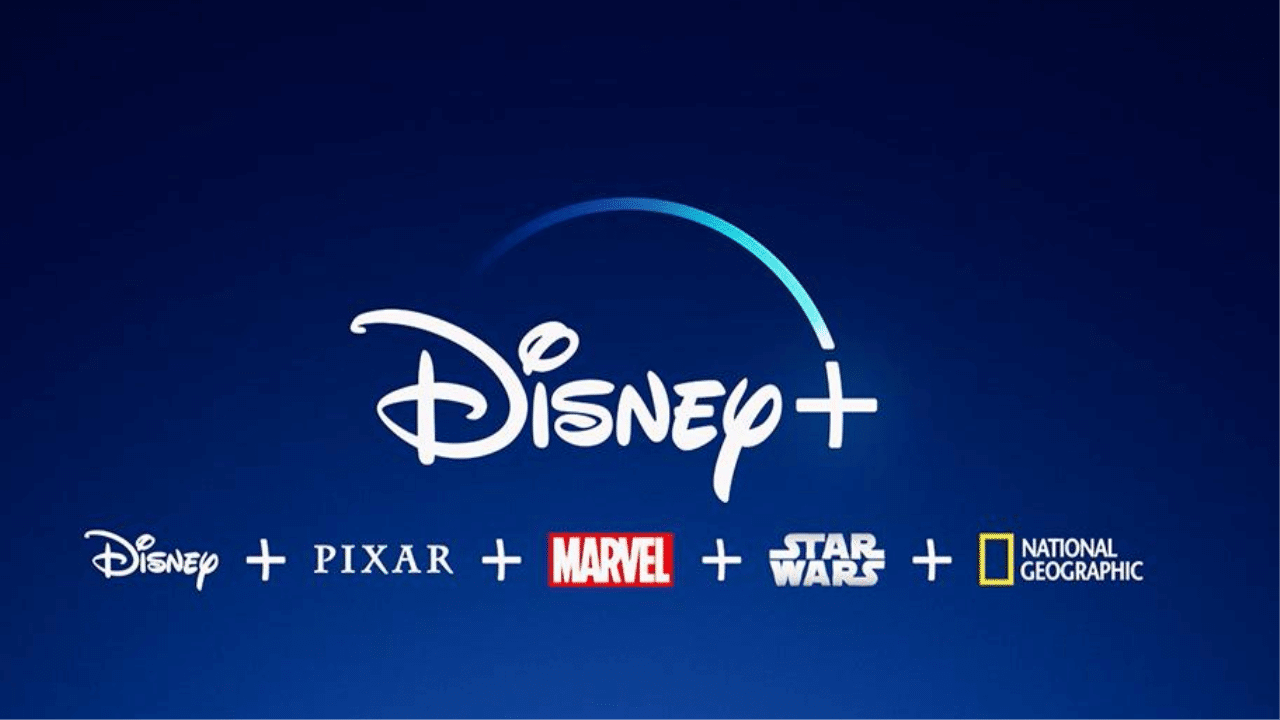 When Disney+ dropped on November 12, there was a definite buzz about what to watch. The stream of social media from friends was a litmus test of interest to see what was whose "first watch" series or film. Whatever your age, everyone has a peak Disney nostalgia era, and Disney+ seems to have it all—not to mention Marvel, Star Wars, and National Geographic properties.
Using this not-so-scientific method, along with a deeper exploration through the site and a few statistics from review aggregator Rotten Tomatoes on the first week reviews, we've put together our own "What to Watch" guide of the top picks on Disney+, from original series to nostalgic finds.
1. The Mandalorian (94% audience rating)
Perhaps the most anticipated series by many, particularly Star Wars fans, The Mandalorian gives us the first glimpse of the time between the trilogies—after the fall of the Empire in Return of the Jedi, before the rise of the New Order in the newest films. A western-feeling bounty hunter series, the show follows a lone warrior into the outskirts of the galaxy. So far, it more than lives up to expectations, and it will be hard to wait for the weekly release of the full eight-episode first season. You can read more with our review of The Mandalorian.
2. Luxo Jr, Gerri's Game, or One Man Band, or any of the Pixar archives, is worth an exploration. Sure, we love the heart-wrenching blockbuster films like Up and Inside Out, but having the entire archive available is fantastic, especially the shorts that shaped the company with their simple storytelling and artistic experimentation. One Man Band is also a delightful musical mini for fans of Lost and Star Trek composer Michael Giacchino.
3. The Imagineering Story is a new documentary series that takes audiences behind the curtains of Walt Disney Imagineering. This department has long been the development center of the Disney theme parks, and watching the intricate process behind the design of the most magical places on earth is breathtaking. From the history of the parks to the complex perfectionism that makes them live up to their reputation for innovation, it's a fascinating journey complete with hours of archival footage and first-time looks into today's tech labs.
4. Free Solo (97%)
The presence of National Geographic in the Disney holdings gives an entirely unexpected niche to Disney+ with award-winning documentaries and series. Free Solo is the 2018 hit documentary that will have you on the edge of your seat as you watch free solo climber Alex Honnold on the literal edge of mountains—without a rope. Bonus documentary find: Jane, the 2017 portrait of conservationist Jane Goodall
5. Saturday morning Marvel, grouped as Marvel Animation, gives comic fans a ride down nostalgia lane with dozens of classic Marvel cartoons that were a crucial part of childhood weekend mornings. Favorite pick? The original 1981 Spider-Man animated series. Also, look for newer series based on popular MCU characters, including Guardians of the Galaxy and Ant-Man.
6. The Muppet Movie(88%)
Perhaps the best-loved buddy road trip to fame and fortune ever, the original Muppet Movie is still a delight for any Muppet fan or a great introduction for new generations. The film within a film tells the story about how the rag-tag gang of animals came together on the road to Hollywood, and from the strains of "Rainbow Connection," your nostalgic heartstrings will be tugged. Enjoy the laughs and joy of rediscovering this favorite film.
7. Captain Marvel(78%)
Of course, access to the majority of the Marvel Cinematic Universe in one-shot is worth it, although true fans will be disappointed to not have all 23 films at once. Four newer titles are running out their Netflix deal but will show up down the line, and the new Spider-Man films won't be making it to Disney+ plus at all due to rights issues. In the meantime, however, in addition to most the early films, we have the first of 2019's blockbuster entries in the franchise, the 1990s-set introduction of Carol Danvers. Sit back with your favorite Flerken and enjoy it.
8. The World According to Jeff Goldblum (79% critic rating)
We've already reviewed this delightful original documentary series from National Geographic, but it's worth a mention here. The beloved, quirky actor takes audiences on an exploration of the who, why, what of seemingly everyday objects. You might learn a little something new about the history of and people who are obsessed with such things as sneakers, tattoos, and ice cream.
9. Lady and the Tramp (63%)
This new live-action remake is a little quieter than theatrically released remakes like Dumbo and The Lion King, but charming. Following pretty directly from the original (with a rewrite of the previously problematic Siamese cats situ), its simple story and adorable mutts make it a solid family-friendly pick. Bonus: most of the dogs in the film were rescues that ended up adopted, so, double the feels.
10. Robin Hood (81% audience rating)
For years the Disney "vault" made access to certain animated classics limited and unpredictable, but full access to dozens of films is one of the perks of Disney+. Revisiting the 1973 animated Robin Hood is high on many fans list, because who didn't have a crush on that cartoon fox? It is also one of the few Disney classics in which animals are the players in human roles (at least that doesn't star Mickey and friends).
11. Encore! (60%/100% audience)
This Kristen Bell-created reality series has a very niche market—but that niche audience tends to have a heavy Disney overlap: musical theatre. Watch as former high school castmates are reunited years later to remount their high school production and talk about the impact of theatre on their adolescence selves. (Read more here.)
12. Tangled (89%)
This last one is a sentimental favorite, as Disney's take on the Rapunzel story was quite beloved on its 2010 release, but tends to be overshadowed by the arrival of Frozen a few years later. Take an afternoon to revisit this silly jaunt, full of physical humor, the voice talents of Zachary Levi and Mandy Moore, and the music of Disney legend Alan Menken. It also has the noted distinction of being Disney's 50th animated feature film.
How to watch Disney+
The new Disney+ streaming service is available by subscription for $7.99 a month or $79.99 a year. Sign up Now! A subscription allows for unlimited downloads of content to up to 10 devices for viewing offline, and the ability to stream on four different devices simultaneously. 
Disney+ is available on mobile devices (iOS and Androids); desktop computers; PlayStation 4 and Xbox One gaming consoles; Roku; Apple TV; smart TVs such as LG, Samsung, and Android TVs; and Chromebook, Chromecast, Apple AirPlay, and Amazon FireTV. Check out the full list of supported devices for details on individual system requirements, as some specific model numbers may not be compatible.