It was only last year analysts and reported were calling cord cutting a niche fad. The majority opinion in media outlets was pay TV had little to fear from live TV streaming services. The data show that is no longer the case. Sling TV just announced they have 2.2 million subscribers!  Furthermore, DIRECTV NOW recently announcing 1.2 million video subscribers. If you take the remaining estimates from streaming services like FuboTV, Hulu Live TV, YouTube TV, and Vue, that's an estimated 5 million viewers.
In fact, Sling TV and DIRECTV Now are in the top 10 when it comes to video subscription services:
AT&T – 24.1 million
Comcast – 22.5 million
Charter – 17.2 million
Dish Network – 11.5 million
Verizon Communications – 4.7 million
Cox Communications – 4.1 Million
Altice USA – 3.6 million
Sling TV – 2.2 million
Frontier Communications – 1.5 Million
DIRECTV NOW – 1.2 million
While Sling TV and DIRECTV NOW are owned by Dish Network and AT&T, these numbers bode well for other companies with live TV streaming services. Furthermore, it should be easier for these newer online video services to put up large subscriber number down the road.
Unlike traditional pay-TV services that eschew competition and stick to certain regions of the country, these online streaming services offer their product nationwide. While this increases competition, it also provided many more potential customers.
We've already seen pricing innovation from services like Philo. They've eliminated sports channels from their lineup to provide top-tier entertainment channels for only $20 a month. If their model succeeds, I expect more pricing innovation to follow providing even more options for customers.
Since it's release in 2015, Sling TV has had a yearly subscriber growth of around 50%. All indications point to DIRECTV NOW having similar growth, They won't maintain that momentum indefinitely, but streaming live TV online is still a relatively new concept for many American viewers. As the technology improves, so will the potential customer base. This is welcome news for pay-TV customers that have been longing for more viewing choices and more affordable services.

Dennis is the editor in chief at Grounded Reason. Before writing about using technology to save you money he spent 20 years working in the tech sector as a sysadmin, an analyst, and an enterprise architect.

Latest posts by Dennis Restauro (see all)
If you enjoyed this article, please subscribe to our weekly newsletter!. It's free and goes out every week to keep you up to date on articles we publish to Grounded Reason. Subscribing will also inform you on the latest deals out there for internet, streaming, and more.
Check Out These Hot Articles!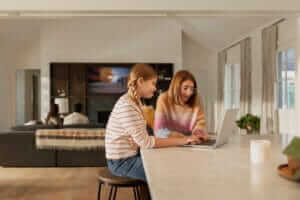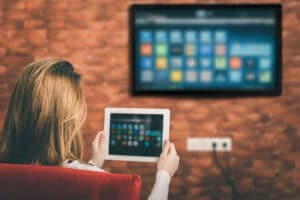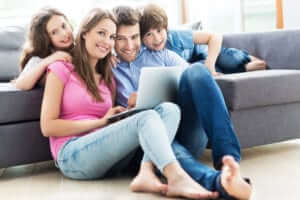 Disclosure: Grounded Reason is supported by a small commission for purchases made through some product links on this website. We do not accept compensation from companies attempting to sway our review of products.