This post is a sponsored opportunity from Fios. However, all content and opinions expressed here are my own.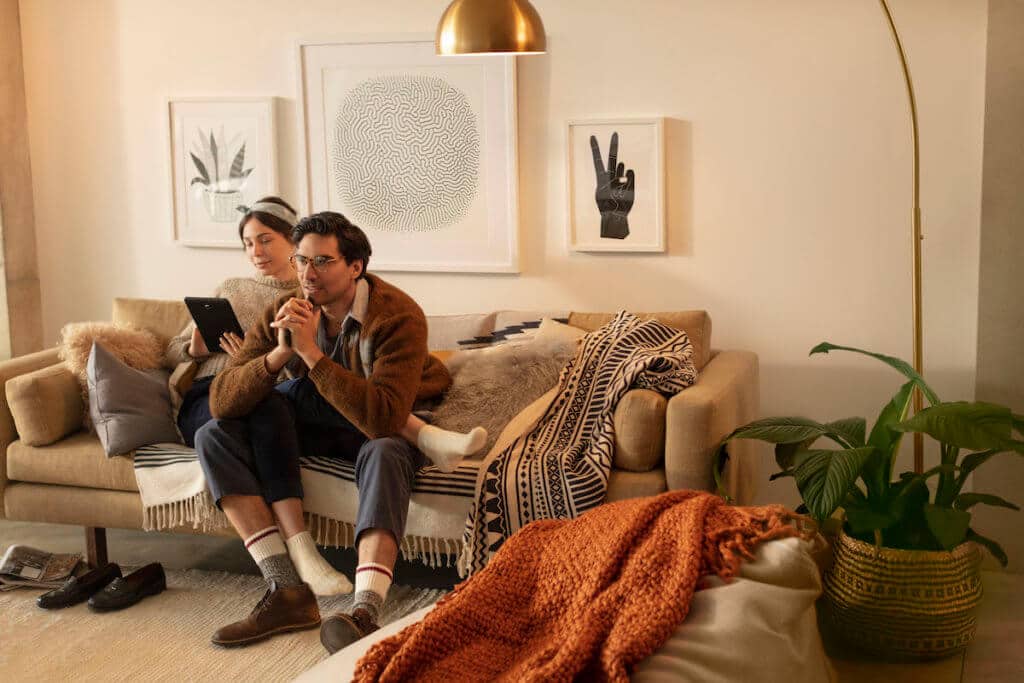 Verizon Fios is offering amazing deals for cord cutters right now where you can get super-fast Internet access and Fios will cover the cost of a Netflix premium plan for up to a year. With Fios Internet, you can simultaneously stream multiple TV shows or movies in 4K resolution with HDR and still have plenty of bandwidth left for other online activities.
Want Fios Gigabit Internet and a Year of Netflix?
First, Fios will pick up the cost of 12 months of a new or existing Netflix premium plan when you sign up for Fios Gigabit Connection.
See Details on Fios Gigabit Connection with Netflix Offer
The Netflix subscription Verizon Fios is covering the costs on over those 12 months is valued at $15.99 per month. The subscription includes streaming select content in 4K resolution with HDR. You can also watch Netflix on 4 devices simultaneously.
Right now, when you subscribe to this offer
you get the following:
Internet access with up to 940 Mbps download speed and 880 Mbps upload speed
A year subscription of Netflix premium plan paid for by Verizon Fios. (Netflix subscription includes 4K resolution and 4 simultaneous streams)
a 3-year free router rental
a 3-year price guarantee
Up to a$500 credit to help cover your early termination fee if you are stuck in a contract with another provider.
The $99 standard setup charged is waived when ordering online.
With Verizon Fios providing nearly a gigabit of download speed, you can stream multiple HDR TV shows or Movies in 4K and still have plenty of bandwidth to spare.
All of this costs just $79.99 per month with Auto Pay (plus taxes, equipment charges, and other fees.)
Other Fios Internet and Netflix Offers
There is more than one way to get Fios to help pay for your Netflix. Currently, Verizon Fios will cover a Netflix premium plan for 6 months when you subscribe to Fios 300/300 Mbps Internet for $59.99 per month with Auto Pay (plus taxes, equipment charges, and other fees) with a 1-year price guarantee.
Verizon will also waive the standard setup charge of $99 when you order online
. Fios will even provide up to a $500 credit to help cover your early termination fee with your current internet provider.
Where is Fios Available
Fios is a fiber-optic communications service that offers Internet, TV, and telephone to residential customers living in select areas of New York, New Jersey, Maryland, Virginia, Pennsylvania, Rhode Island, Massachusetts, Connecticut, Delaware, and Washington D.C.
Check Out How To Get Gigabit Internet and a $200 Visa Prepaid Card
If you enjoyed this article, please Subscribe to our weekly newsletter. It goes out every week and keeps you up to date on information relevant to cord cutters. Subscribing will also inform you on the latest deals out there for internet, streaming, and more.
If this article didn't answer your specific question, check out the Cord Cutting Guide. It provides links to the most important articles in our over 200 pages of content to help you ditch pay TV.
For tips and tricks on cutting the cord and other tech topics be sure to join our Facebook Page and follow us on Twitter @Grounded Reason
.