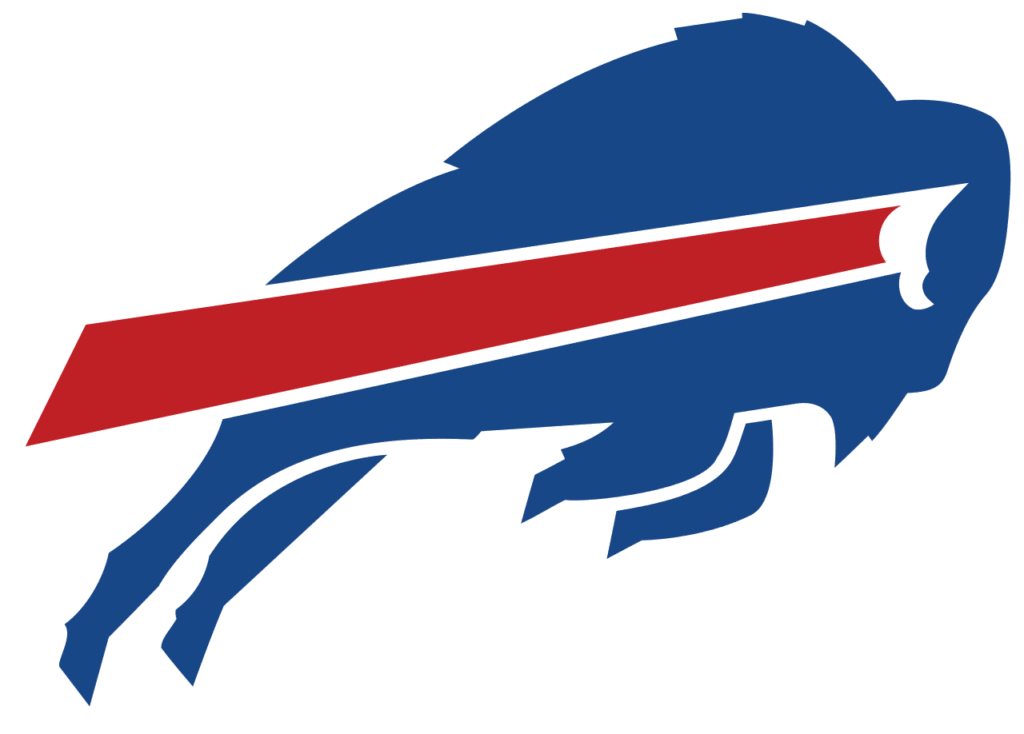 If you're a Bills fan without cable TV, you can still watch every Bills game online. This guide will cover how to watch every Bills game online where you live inside the Bills TV market or not.
Watch The Bills Online (Live Inside TV Market)
As you can see by the 2019 Bills Schedule at the end of this article, the Bills will play on a combination of CBS and Fox. Considering you can receive those channels free over the air using a TV Antenna. Check out our guide to TV antennas for help choosing the right one for you.
If you don't want to us a TV antenna, there are a few streaming services that will give you all those channels. Considering all but two games air on CBS, the cheapest method may be a subscription to CBS All Access. That will allow you to stream your local CBS affiliate live. They offers a free-trial to try their service. However, you will have to find a way to watch those two games that air on Fox.
If you must watch those two games on Fox, Fubo TV provides live streaming of both CBS and Fox in Buffalo, NY. You can sign up for a 1-week free trial. There is no contract so you can cancel anytime.
FuboTV is supported by the following streaming devices:
Android smartphones
Android tablets
iPhone
iPad
Apple TV (4th Generation only)
Check out our review of Fubo TV for more information on their service.
Watch The Bills Online (Live Outside TV Market)
If you live outside the Bills TV market, the solution above will only provide access to nationally televised games (Thursday Night, Sunday Night, and Monday Night Football.)
NFL Game Pass International will allow you to watch every single game from every single team this season. The catch, however, is if you live inside the U.S, the games are aired several hours after they concluded. But, there is a way around this problem.
You can use a VPN to simulate an IP address outside the U.S. I've tested NordVPN for this purpose, and it worked like a charm. Setting up NordVPN is extremely easy.
Setting up NordVPN with a Non-U.S. IP
Sign up for NordVPN. Right now you can get 75% off using this link.
Once you sign up, you will receive an email on how to download your NordVPN client. After that, it's merely a matter of starting the client, logging in, and click India as your location on the map to turn on the VPN.
Your computer now looks like it's in India.
Clear your browser cache. This is important in case of Game Pass storing a location cookie on your system
I suggested India because it's the cheapest for NFL Game Pass. Once the VPN is set up, you can sign up for NFL Game Pass. Then go to https://www.nflgamepass.com/. When you click "Sign Up Now" you should be redirected to the Game Pass International page where you can sign up. Notice this page says "All 250+ games LIVE." You even get a free trial to test this out.
You can use your current billing address, but I recommend Paypal. The VPN will still open up all games since you are based abroad from the perspective of Game Pass. I've tested this using my laptop. If I want to watch on my TV, I connect my laptop to my TV with an HDMI cable and I'm watching on the big screen. Check out our review of NordVPN for more details on their service.
For information on other teams, please see our article How To Watch The NFL without Cable.
Bills 2019 TV Schedule
| | | | | |
| --- | --- | --- | --- | --- |
| Week | Date | Opponent | Kickoff time | TV |
| Week 1 | Sep 08 | at Jets | 1 p.m. ET | CBS |
| Weel 2 | Sep 15 | at Giants | 1 p.m. ET | CBS |
| Week 3 | Sep 22 | vs. Bengals | 1 p.m. ET | CBS |
| Week 4 | Sep 29 | vs. Patriots | 1 p.m. ET | CBS |
| Week 5 | Oct 06 | at Titans | 1 p.m. ET | CBS |
| Week 6 | BYE | – | – | – |
| Week 7 | Oct 20 | vs. Dolphins | 1 p.m. ET | CBS |
| Week 8 | Oct 27 | vs. Eagles | 1 p.m. ET | FOX |
| Week 9 | Nov 03 | vs. Redskins | 1 p.m. ET | FOX |
| Week 10 | Nov 10 | at Browns | 1 p.m. ET | CBS |
| Week 11 | Nov 17 | at Dolphins | 1 p.m. ET | CBS |
| Week 12 | Nov 24 | vs. Broncos | 1 p.m. ET | CBS |
| Week 13 | Nov. 28 (Thursday) | at Cowboys | 4:30 p.m. ET | CBS |
| Week 14 | Dec 08 | vs. Ravens | 1 p.m. ET | CBS |
| Week 15 | Dec 15 | at Steelers | 1 p.m. ET | CBS |
| Week 16 | Dec 21 | at Patriots | TBD | TBD |
| Week 17 | Dec 29 | vs. Jets | 1 p.m. ET | CBS |
Need More Information?
If this article didn't answer your specific question, head over to our Home Page! It's designed as a guide to our most important articles to help you ditch pay TV.
For tips and tricks on cutting the cord and other tech topics be sure to join our Facebook Page and follow us on Twitter @Grounded Reason.
Grounded Reason Top Deals of The Month
With 58 live channels and a cloud DVR for just $20 per month, Philo TV is one of the best deals you 'll find online. Try a Free Trial to Philo Now! No credit card required!
Looking for high-speed Internet? Right now you can get 100 Mbps for $39.99 per month. Sign up now and get a a $50 prepaid Visa Card.
Join Millions of Cord Cutters
Disclosure: Grounded Reason is supported by a small commission for purchases made through some product links on this website. We do not accept compensation from companies attempting to sway our review of products.