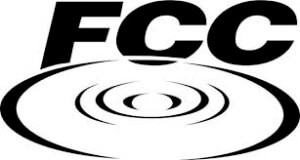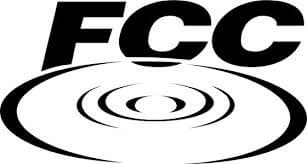 It would be nice to live in a world where we can all cut the cord on cable TV and all watch TV online. A large hurdle to reaching that goal is the lack of high speed broadband in many areas of the U.S. The Akamai State of the Internet report gives detailed statistics on the internet redness of countries around the world.
According to their report, only 73% of the U.S has access to download speeds greater than 4 Mbps. That ranks the U.S. at 27 in the world, and puts the United States just behind Hungary and slightly ahead of Poland in that category.

To stream internet TV online with modern HD TV sets without issue, I recommend at least 10 Mbps of download speed. You can manage with 4 Mbps if you stream standard definition. With those speeds I'm assuming you might also want to use another internet device while watching TV Online.
New Broadband Definition
Two pieces of news broke today that is of interest for those wanting to cut the cord and watch TV online. The first is from the FCC. On September 17th FCC Chairman Tom Wheeler stated that 4 Mbps is too slow to be considered broadband. He went as far to say that any Internet Service Provider (ISP) that accepts government subsidies should offer at least 10 Mbps.
This proposal would mean any ISP taking the grant money would be required to provide at least 10 Mbps download speed to new customers that previously had no access to the internet at that speed or higher. The proposal is expected to be addressed by the end of this year. If the proposal goes through, this would be a leap forward for potential cord cutters everywhere that want to replace cable and just watch TV online.
Faster Wireless Technology
Another interesting piece of news for people with dreams of watching TV online came from the scientific community. On September 16th a paper was published describing how scientists were able to twist radio signals to allow 32 Gbps speeds. That is about 30 times faster than cellular 4G networks used in modern cell phones.
This speed is much slower than what we can achieve twisting light, which is 2.56 terabits per second. However the researchers, led by Professor Alan Willner of the University of Southern California, assert that radio is a much more reliable communications medium than light. He states:
"The advantage of radio is that it uses wider, more robust beams. Wider beams are better able to cope with obstacles between the transmitter and the receiver, and radio is not as affected by atmospheric turbulence as optics."
This technology would have a number of practical applications for the base stations of cellular systems. It could even lead to the possibility of distributed base stations in consumers' homes as opposed to cell towers. Depending on the realized speeds, this may be a solution for parts of the country that lack access to broadband internet. Consumer base stations in the homes at this speed would allow people to watch TV online, provide cell service, and provide all internet needs through one medium. Cord cutters, or those thinking of cutting the cord, should definitely keep an eye on this technology.
Watching TV Online Now
For information on dropping your cable bill and still enjoying all your favorite TV shows check out my cord cutting guide. It's a comprehensive how-to detailing everything you need to consider when dropping your cable bill and watching TV online.
Sources
Need More Information?
If this article didn't answer your specific question, head over to our Home Page! It will guide you to affordable internet providers, streaming services to meet your needs, information on antennas, and many more tools and resources to help you save money on TV and Internet access.
For the latest news tips and tricks on cutting the cord and other tech topics be sure to follow our Google News Feed, like our Facebook Page and Follow Us on Twitter.
Join Millions of Cord Cutters
*
Disclosure: Grounded Reason is supported by a small commission for purchases made through some product links on this website. We do not accept compensation from companies attempting to sway our review of products.