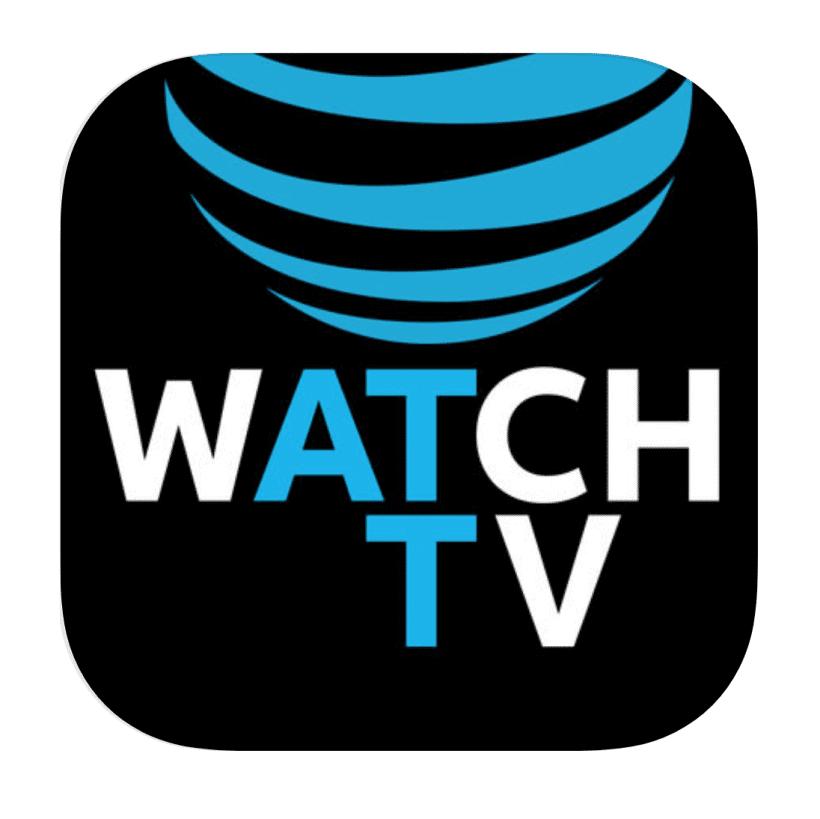 Update 6/25/20: AT&T Watch TV is no Longer taking new subscribers. Standalone WatchTV is no longer available for new sign ups or to re-subscribe. Existing WatchTV customers who subscribe to the app or have a qualifying AT&T Unlimited plan can continue to use the service. Customers on a qualifying AT&T Unlimited plan with the WatchTV benefit can create an account here.
With everyone getting into the streaming on-demand market for cable alternatives, it was only a matter of time before other telecom corporations realized they could give it a shot. Last year, AT&T launched WatchTV, a streaming video service with access to multiple cable channels live, on demand, as well as movie options. 
The price point is designed to be more affordable than competitors, coming in at $15 per month for non-phone subscribers, as well as a cheaper option than the company's full-service DirectTV Now.
The Channels and Shows on AT&T's Watch TV
WatchTV offers more than 30 live TV channels from the major cable networks, ranging from AMC, CNN, and Food Network to TBS, TNT, and more. In addition to current and live programming, many popular shows have some back seasons available, including seasons 10 and 11 of RuPaul's Drag Race, both seasons of BBC America's Killing Eve, and the current season of Fear the Walking Dead (but only the last two episodes of last season's The Walking Dead). Other favorites include Comedy Central's The Daily Show and Broad City.
The online shows do have some commercials, although limited, shorter breaks when watching on demand. When streaming live, you get the standard length broadcast interruptions.
In addition to cable networks, the service offers a selection of movies streaming without commercials. These come in a range of genres, including family, action, comedy, and romance. While largely middle of the road—nothing particularly brand new or unique—the selection includes popular hits, both relatively recent and more classic, that are not included free in other services, including Mad Max Fury Road, Mystic Pizza, The Sandlot, and X-Men First Class.
Premium channels HBO, Starz, Showtime, and Cinemax can also be added on to the monthly subscription (although some of the rates are slightly higher than as add-on channels elsewhere). WatchTV also plans to add music add-ons with Pandora Premium and Amazon Music Unlimited in the near future.
Additional features
There are a few unique features with WatchTV, based on its hybrid of live TV and on-demand elements. Unlike its big brother, DirectTV Now, there isn't DVR capability, but if you miss the initial broadcast of a new episode of a popular show, it's easy to watch it on demand as you would through most other cable alternatives or the cable network's website.
Just go to the show page where you will see several recent episodes, as well as the air dates and times for upcoming new episodes. (But you can't just record any old episode of classic TV that may have been broadcast earlier in the day, I'm afraid.)
The other nice feature is the live rewind. By going through the guide page, you can see a listing of what is currently airing live. Anything with a curved arrow next to the title denotes that it has rewind capabilities. This means if you're flipping through and discover an old episode of Monk on Hallmark Movies & Mysteries, you can restart the episode from the beginning. These are episodes that are also available on demand from the networks, so not every show has this capability, as it depends on if the show is available on demand. Many networks offer at least a couple of seasons of older popular shows in their archives, so you'll see it in surprising places.
Across the board, when streaming WatchTV, the video quality is equivalent to other services, with on-demand and contemporary programming being as good as your internet speed. However, the live TV itself is only as good as the broadcast that it is streaming, so video quality of older film and television shows is variable.
DirectTV Now vs. Watch TV
As mentioned, WatchTV is meant to be the more affordable sibling to DirectTV Now, and as such doesn't have all the bells and whistles. DirectTV Now has packages that start with a minimum of 45 channels, plus HBO included, an increase in options from there. In addition, DirectTV Now offers users a cloud-based DVR feature, and two-screen streaming, with a third screen optional for $5 more a month.
However, DirectTV Now's cheapest package starts at $50 a month, so you pay for the extras. And the latest update to DirectTV Now's packages cut a lot of the popular basic cable channels that are on WatchTV, like Lifetime, BBC America, and AMC in favor of mostly news and sports in their two lowest tier packages. You don't get them back until the $93 a month level in most cases.
WatchTV Limitations
Given that it is a budget level service, there are a few missing features or limitations with WatchTV. For starters, it is only available to stream on one device at a time, limiting usage in a multiple viewer household.
Secondly, the current channel line up can feel a little thin compared to some of its competitors. The base 30-plus channels feature most of the major cable favorites, but there are a few big names missing, including FX, Disney, SyFy, Bravo, and ESPN—that last one may be in part because sports, in general, are not a feature of this app. It is definitely focused on entertainment programming, and the slightly slimmer selection is one of the reasons it runs a lower price point than other options.
While the service advertises "over 15,000 movies and TV series on demand," that number is a bit misleading. Some of that is things like more than 15 seasons of Chopped episodes, but only maybe 50 movie titles currently offered.
Finally, unlike some other options out there, WatchTV does not offer live local network streaming, which is the challenge facing many cable cord cutters.
Technical Details and Cost
WatchTV is currently available to stream online, and can also be connected through iOS and Android devices, Apple TV (but only newer versions with an app store option), Google, and Amazon Fire TVs and Fire TV Stick. However, it does not offer a Roku app at this time, and the app can't be added to older Apple TVs.
The service offers a free seven-day trial, and then costs $15 a month, making it one of the cheapest single-subscription services out there, compared to similar services Sling and Philo. Premium add-ons run from $13.99 to $17.99 a month each.
In Summary
Overall, WatchTV is a solid, affordable way to get most of your basic cable needs, with a few exceptions. If your favorite networks are on the list, and you don't crave live network or sports access, it might just be a good fit.
WatchTV Channel Lineup
A&E, AMC, Animal Planet, Audience, BBC America, BBC World News, BET, Boomerang, Cartoon Network, CNN, Comedy Central, Discovery, Food, Network, FYI, Hallmark Channel, Hallmark Movies & Mysteries, HGTV, History Channel, HLN, IFC, Investigation Discovery, Lifetime, Lifetime, Movies, Logo, Motor Trend, MTV, MTV 2, Nick, Nick Toons, OWN, Revolt, Sundance TV, TBS, TCM, Teen Nick, TLC, TNT, Tru TV, TV Land, VH1, Viceland, WE.
Need More Information?
If this article didn't answer your specific question, head over to our Home Page! It will guide you to affordable internet providers, streaming services to meet your needs, information on antennas, and many more tools and resources to help you save money on TV and Internet access.
For tips and tricks on cutting the cord and other tech topics be sure to join our Facebook Page.
Join Millions of Cord Cutters
Disclosure: Grounded Reason is supported by a small commission for purchases made through some product links on this website. We do not accept compensation from companies attempting to sway our review of products.