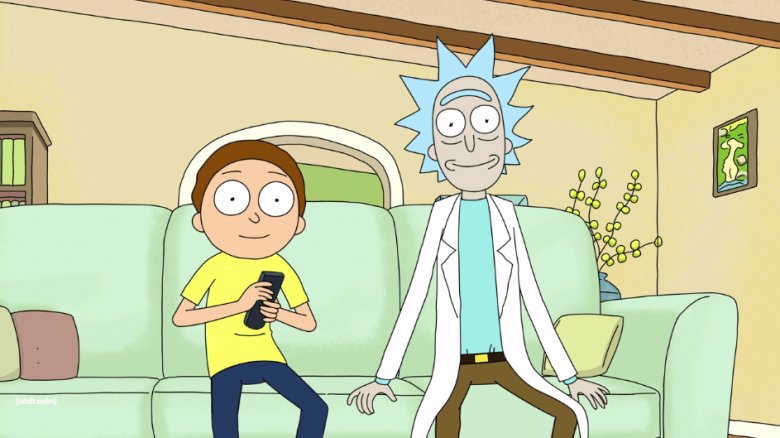 Rick and Morty return with the second half of season 4 on Sunday, May 3rd, at 11:30pm ET on Adult Swim. This article will cover how to watch Rick Morty season 4 free, along with watching every other season of Rick and Morty online!
How to Watch Rick and Morty Season 4 Online Free
Currently, you can watch the 4th season of Rick and Morty free on the Adult Swim TV Everywhere app or at AdultSwim.com. The first five episodes of Season 4 are available on Adult swim right now, and new episodes will drop weekly, starting with the shows return on May 3rd.
To watch on streaming devices like Roku and Amazon Fire TV, download the Adult Swim app from the channel story and season 4 should be available for you to watch for free.
Sling TV, Hulu, Youtube TV, and AT&T TV Now offer Adult Swim and should have season 4 available in each service's on-demand. You can also set the show up to record in each service's cloud DVR. However, the Adult Swim app doesn't accept streaming service accounts as a TV provider login. Therefore, you will have to watch through the live streaming service app.
During the pandemic, Sling TV has made its service free between 5 pm and Midnight. This is perfect timing to watch new episodes of Rick and Morty on Sundays at 11:30 pm ET.
You can also buy episodes off Amazon Video or Itunes for $2.99 each or $19.99 for the whole season.
Buy "Rick and Morty" on Amazon
Where to watch Rick and Morty Season 1-3 Online
The first three seasons of Rick and Morty are available on Hulu's streaming library. If you Hulu + Live TV, season 4 will also be available since Hulu Live TV carries adult Swim. So to watch every episode of Rick and Morty, your best option is Hulu.
You can buy episodes on Amazon Video or Itunes for $2.99 each or starting at $14.99 for a whole season.
About Rick And Morty
Ever watch the 1980s classic "Back to the Future" and thought to yourself, "if only this had a dollop of nihilism and much more talk of boobs?"
Many people have considering the Cartoon Network's "Rick and Morty" enjoys tremendous popularity in the Adult Swim line up. The animated series follows the raucous, often-sick but always-clever adventures of an anarchistic old scientist and his nervous 14-year old grandson.
Coming from the minds of Justin Roiland and Dan Harmon, creator of Community, the show was initially born from a parody of "Back to the Future." Morty (as opposed to Marty) and Rick (like Doc Brown but with a potty mouth and more drool) visit different realities within the multiverse but always swing back to Morty's more mundane home life.
In an interview on Splitsider.com, Harmon describes the show as a combination of "Futurama" and "The Simpsons":
"You have this nice home base setting with the family that's very likable and appealing. From there, you launch into sci-fi stuff that can take you anywhere that they could have gone in Futurama."
A pair that includes a brilliant/quirky character with a normal viewer stand-in is also a trope we've seen before, not just with the beloved time-traveling DeLorean but also in Sherlock Holmes, Doctor Who, and more. I'm sure Carl Jung would have something to say about this as a universal theme–an observation "Rick and Morty" viewers are bound to appreciate since the show is packed with nods to philosophy, psychology, and high-concept sci-fi. Plus, of course, there's the gratuitous violence and, let's face it, some pretty explicit misogyny–or at least unbalanced male gaze. Nerdy straight men may have just found their nirvana.
That said, there are enough fresh concepts to keep this feminist sci-fi fan intrigued. Subverting the trope of adventuring do-gooders is done fairly expertly on the show, shedding some insight on pop culture and who our culture celebrates. The show recently added more women to the writer's room, as well, so hopefully, Rick and Morty will chart a crass, clever course that appeals to everyone.
Need More Information?
If this article didn't answer your specific question, head over to our Home Page! It will guide you to affordable internet providers, streaming services to meet your needs, information on antennas, and many more tools and resources to help you save money on TV and Internet access.
For tips and tricks on cutting the cord and other tech topics be sure to join our Facebook Page.
Join Millions of Cord Cutters
Disclosure: Grounded Reason is supported by a small commission for purchases made through some product links on this website. We do not accept compensation from companies attempting to sway our review of products.