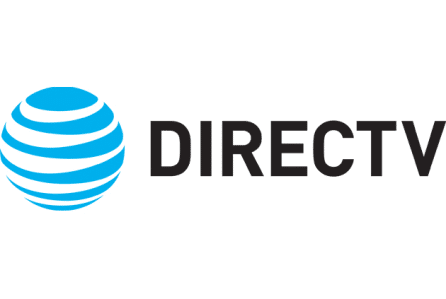 While this is a self contained blog post, I cover this topic in the October 12th, 2016 episode of Grounded Reason Podcast.
Update: The information in this article is superseded by this article on DirecTV Now.
In 2015, AT&T acquired satellite TV provider DirectTV. Since that time, AT&T has been phasing out their U-verse product. Instead, the company has been bundling AT&T Internet and phone with its newly acquired DirectTV satellite TV service.
If you currently have U-Verse, AT&T is still supporting that product. However, AT&T is directing new customers toward their DirectTV offering. This appears to be in preparation for AT&Ts new streaming service DirectTV Now. Not only with DirectTV now compete with Sling TV and PlayStation Vue, but plans a robust channel offering to rival most cable TV subscriptions.
What is DirectTV Now
DirectTV Now is one of the most ambitious TV streaming services announced thus far. AT&T claims the service would release by the end of this year. The goal is to have 100 channels live streaming at launch. At a recent conference, AT&T CEO Randall Stephenson stated that AT&T was "90 percent there" concerning their content distribution goals.
Direct TV now looks to be a full cable-like service delivered fully over internet, eliminating the needs for a cable box or satellite Dish. Furthermore, AT&T indicating DirectTV Now will be the primary TV delivery service offered by AT&T.
Additionally, AT&T plans to allow AT&T mobile customers to stream unlimited DirectTV Now content without it counting against their monthly data plan. The service will allow one or possibly two streams simultaneously.
Industry analysts originally stated the price will likely be somewhere between $50 and $55 dollars per month, claiming a single digit margin for AT&T. However, on Oct 25th it was announced the service would cost consumers only $35 per month. According to Stephenson, AT&T can afford to price DirectTV Now much cheaper than it's satellite offering due to it's lack of costs for equipment and on site installation.
DirectTV Now Channels
As AT&T has been working with various content creators to achieve their channel distribution goal, news of these deals have been slipping into the media. Thus far, we know of these channels.
A deal with Viacom will provide access to Nickelodeon, Comedy Central, MTV, VH1, Spike, BET, CMT, TV Land, Nick at Nite, Nick Jr. and Logo.
Disney is also on board with the new service making channels like ABC, ESPN, and various other Disney channels available.
A deal with Turner with bring CNN, TBS, TNT and other.
AT&T inked a deal with A&E bringing, A&E, Lifetime, History, LMN, FYI, and Viceland into the fold.
HBO, Starz, Encore, and Cinemax will be available on the service
NBC Universal will bring NBC, CNBC, USA Network and Bravo, among others.
Various Discovery owned networks have also joined the DirectTV Now initial lineup.
This list of channels will update, as information becomes available.
Is DirectTV Now Worth It
While that question is hard to answer due to the lack of information, one thing is definite. This will be a replacement for cable TV delivered over the Internet. However, with analyst predicting a price point around $50, the price is not much better than cable. In fact, it could be much worse, depending on the number of simultaneous streams that are offered.
Adding the cost of internet access puts the price over $100 per month. Here are some things I think need to happen to make this service worth having.
At least two simultaneous streams, but three would be ideal.
A Cloud DVR service
No Contract
Provide an option to add NFL Sunday Ticket
I will be keeping an eye out as this story develops and will update information as it's available.
Check Out How To Get Gigabit Internet and Free Netflix
If you enjoyed this article, please Subscribe to our weekly newsletter. It goes out every week and keeps you up to date on information relevant to cord cutters. Subscribing will also inform you on the latest deals out there for internet, streaming, and more.
If this article didn't answer your specific question, check out the Cord Cutting Guide. It provides links to the most important articles in our over 200 pages of content to help you ditch pay TV.
For tips and tricks on cutting the cord and other tech topics be sure to join our Facebook Page and follow us on Twitter @Grounded Reason
.