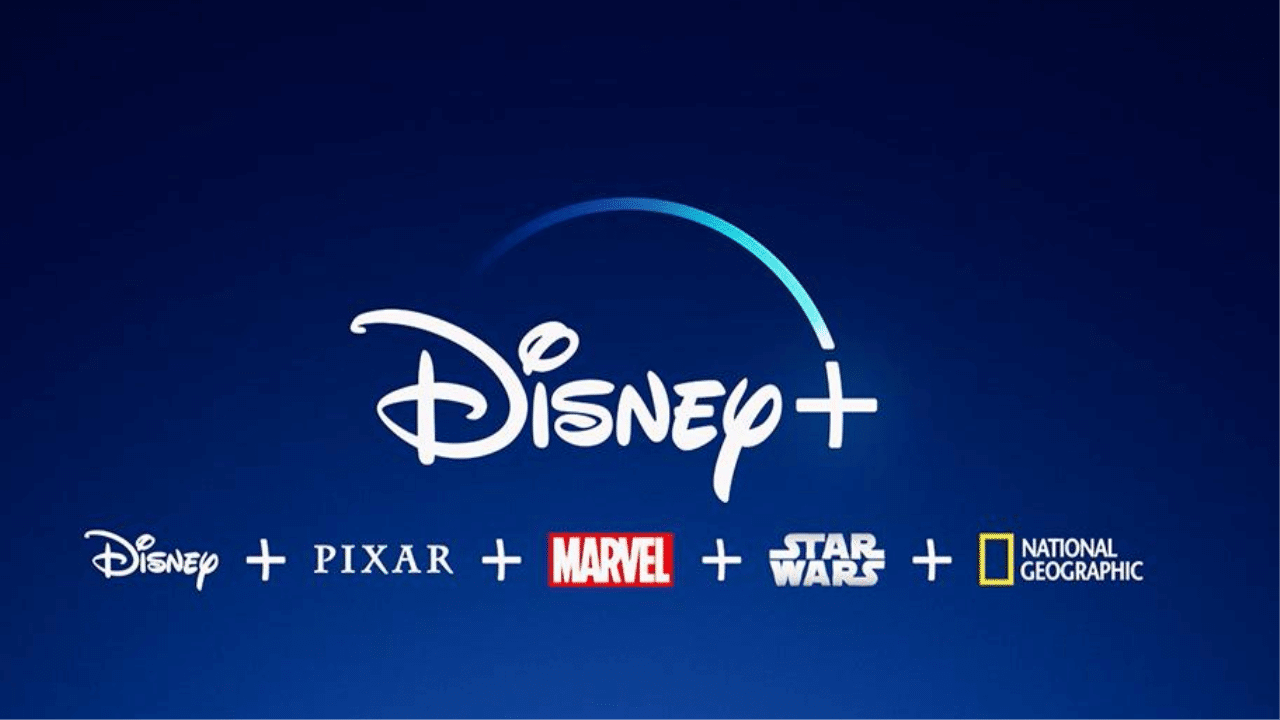 See our review of Disney+ for full details on the Disney+ streaming service. We also developed a search tool to find Everything Available on Disney+
Since launching in November, Disney+ has been continually rolling out new entertainment every month. From dropping full seasons of older shows to a bevy of new TV series and movies, the options keep expanding. Welcome to our overview of what's new on Disney+ this month.
New TV Shows to Look For
Prop Culture, Friday, May 1, all 8 episodes available on debut
Imagine visiting the private collections and vaults holding some of the most iconic props and costumes from cinematic history. Such is the delight of film historian and prop collector Dan Lanigan in this new unscripted series. Lanigan discovers classic lost artifacts, watches the restoration of Disney archival pieces, and reunites original cast members, filmmakers, and crew along the way. The series will profile the unique methods used to make the props and costumes reveal secrets of their role in special effects. Prop Culture revisits magical moments in such Disney favorites like Mary Poppins, Tron, Pirates of the Caribbean, Who Framed Roger Rabbit?, and Honey I Shrunk the Kids.
Disney Gallery: The Mandalorian, Monday, May 4, weekly
This new eight-episode documentary series is a behind-the-scenes look at the hit Star Wars live-action series The Mandalorian. Sit back and enjoy roundtable conversations with the creators and artists involved, hosted by creator Jon Favreau, and plenty of exclusive footage taken behind the cameras. The first episode will sit down with the directors of the series to chat about how they arrived at this enviable opportunity, and look behind the camera on the filmmaking process. Other episodes will explore practical and digital effects, creature design, and more, and explore the series connections to the larger Star Wars characters and films.
It's A Dog's Life with Bill Farmer, Friday, May 15, weekly
Disney legend Bill Farmer, the iconic voice of Goofy and Pluto for more than 30 years, goes on a cross-country journey to meet his real-life inspirations in a feel-good show all about dogs and how they make our jobs—and lives—better. Farmer meets a sheepdog, dogs that serve as companions and guides, and even a dog that sniffs for whale poop, and one whose friend is a Cheetah. Welcome to the wonderful world of the working dog.
The Big Fib, Friday, May 22, all 15 episodes available
Based on popular Gen-Z Media podcast "Pants on Fire," The Big Fib is a live-action game show in which kids have to figure out who is the expert and who just an expert fibber as professionals and comedians mix up facts and fibs. The show is hosted by Yvette Nicole Brown (Community) and features Rhys Darby (Flight of the Conchords) as her robot sidekick, C.L.I.V.E. The Big Fib mixes comedy with facts. The show aims to be a family-friend game show with a little educational content thrown in. Plus, a foam machine.
May the 4th Be With You
In addition to the launch of Disney Gallery: The Mandalorian, Disney is embracing the unofficial Star Wars holiday that May the 4 has become with several highlights from the franchise.
First, it marks the airdate of the final episode of the last season of the beloved animated series Star Wars: The Clone Wars, and series heroes Ahsoka and Rex are fighting to survive the turbulent end of the Wars.
Also arriving May 4 is the latest live-action cinematic blockbuster, Star Wars: The Rise of Skywalker, which marked the conclusion of the newest trilogy.
TV Shows Coming to Disney+ in May
Friday, May 1
Awesome Animals (S1)
Birth of Europe (S1)
Buried Secrets of the Bible with Albert Lin (S1)
CAR SOS (S1 – S7)
Disney Kirby Buckets (S1-S3)
Lost Treasures of Egypt (S1)
Love & Vets (S1)
Prairie Dog Manor (S1)
Primal Survivor (S1-S4)
Secrets of the Zoo
Secrets of the Zoe: Tampa
Survive the Tribe (S1)
United States of Animals (S1)
Unlikely Animal Friends (S3)
Prop Culture *Series Premiere
Monday, May 4
Disney Gallery: The Mandalorian *Series Premiere
Friday, May 15
It's A Dog's Life with Bill Farmer *Series Premiere
Friday, May 22
Disney Just Roll with It (S1)
Disney Mech-X4 (S1-2)
Disney Vampirina (S2)
Heartland Docs, DVM (S1)
Marvel's Future Adventures (S2)
The Big Fib *Series Premiere
Friday, May 29
Disney Doc McStuffins (S5)
Disney Gabby Duran & the Unsittables (S1)
Disney The Evermoor Chronicles (S1-2)
Violetta (S2)
Movies Coming to Disney+ in May
Disney is dropping several popular classic movies in May as well, some you may not realize are in the Disney holdings. The list is led by the beloved 1987 fantasy film The Princess Bride (May 1), and also includes George of the Jungle and Pirates of the Caribbean: On Stranger Tides on May 1, as well as John Carter (May 2), and the musical Hello, Dolly! (May 22), among others.
Friday, May 1
Bride of Boogedy
George of the Jungle
Homeward Bound: The Incredible Journey
Homeward Bound II: Lost in San Francisco
Pirates of the Caribbean: On Stranger Tides
The Princess Bride
How to Play Baseball
In Beaver Valley
Nature's Half Acre
Prowlers of the Everglades
Water Birds
Saturday, May 2
Monday, May 4
Star Wars: The Rise of Skywalker
Friday, May 15
Fury Files
Maleficent: Mistress of Evil
Friday, May 22
The Boys: The Sherman Brothers' Story
Disneyland Goes to the World's Fair
Fantastic Mr. Fox
Hello, Dolly!
Friday, May 29
Mickey and the Seal
The Moon-Spinners
Additional Things to Look for
Each month also sees the release of new series (or additional seasons) being collected from Disney's other networks and partners, like Disney Jr., DisneyLife, and National Geographic, with dozens of titles arriving each month. But it's not just recent titles, as Disney is rolling out collections of classic films, specials, and more, created in years of filmmaking and the archives of the Wonderful World of Disney from the 1950s and 1960s. Take a trip to the 1963 World's Fair, visit the Everglades in 1953, or catch up with vintage Mickey and Goofy shorts.
Need More Information?
If this article didn't answer your specific question, head over to our Home Page! It will guide you to affordable internet providers, streaming services to meet your needs, information on antennas, and many more tools and resources to help you save money on TV and Internet access.
For tips and tricks on cutting the cord and other tech topics be sure to join our Facebook Page.
Join Millions of Cord Cutters
Disclosure: Grounded Reason is supported by a small commission for purchases made through some product links on this website. We do not accept compensation from companies attempting to sway our review of products.