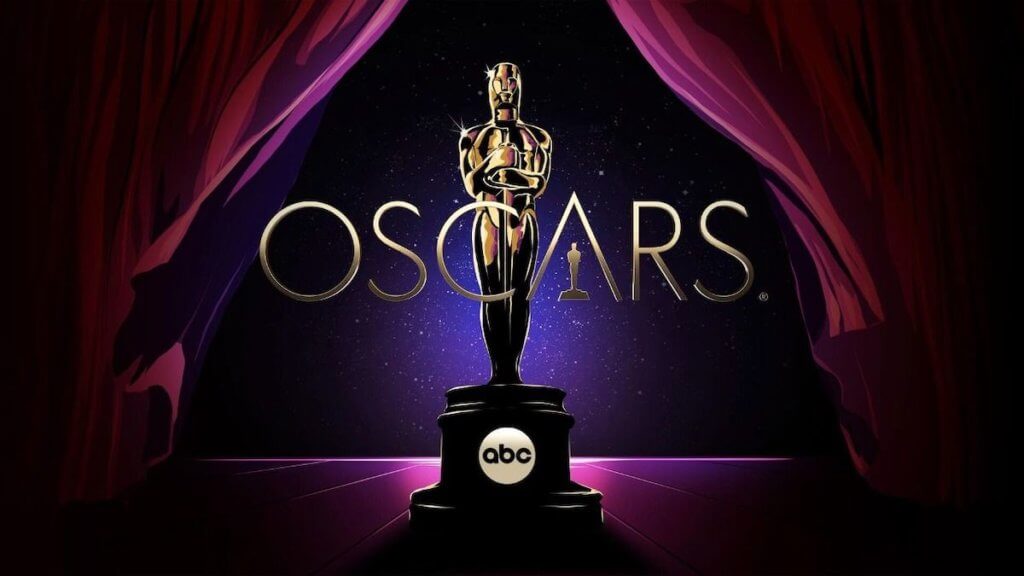 A lot has changed in the last few years. Between the prevalence of streaming services, and the impact of COVID on theatrical releases and attendance, more and more mainstream movies are premiering on streaming services in lieu of in theaters, or at least close to the same time as theatrical run. This also means that you are more likely to be able to watch most if not all of the major Oscar-nominated titles from the comfort of your own home. Here we break down how to watch the big nominations, what services offer you the most access, and where you might find a few of the more obscure releases before the Academy Awards ceremony on March 27. Also, check out our piece on how to watch the Oscars ceremony itself.
Much like last year, if you have Netflix, you have a great head start. The service once again carries more nominated films than any other service. Whether initially Netflix productions or the service had good luck landing successful titles, the service has 9 of the nominated films already available on streaming services, including the top-nominated film, The Power of the Dog. The usual major services have a pretty good reach of titles, with Disney+ running close behind Netflix this year, as well as a few titles each on Max, Prime Video, and Hulu. In addition, we've noted if films are rentable, making them available on most major digital rental and purchase sites such as Amazon, iTunes, and similar. Happy viewing, Oscars fans.
How to Watch the Top Nominated films
The Power of the Dog (12 nominations, including Best Picture) – Netflix
Benedict Cumberbatch and Kirsten Dunst star in this psychological Western thriller about a dangerous and manipulative ranch-owner who terrorizes his brother's his new wife and her son when they move onto the family's ranch.
Dune (10 nominations, including Best Picture) – Max, returns March 10
The epic new adaptation of the popular science fiction novel, Dune is an expansive and action-packed film with a bevy of heavy hitters in the cast, including Timothée Chalamet, Oscar Isaac, and Zendaya. Read our preview here.
West Side Story (7 nominations, including Best Picture) – Disney+
Steven Spielberg directs this stunning new version of the beloved and tragic 1950s Broadway musical about love across the lines of rivalries in the streets of New York City. Read our preview here.
Belfast (7 nominations, including Best Picture) – rentable
Kenneth Branagh directs this epic coming-of-age film about a young man growing up in Belfast, Northern Ireland, during the late 1960s "Troubles."
King Richard (6 nominations, including Best Picture) – Max, returns March 24
Will Smith stars as Richard Williams, the father and coach of tennis stars Venus and Serena, in a biopic of his life and dedication to shaping the athletic success of his daughters.
Drive My Car (4 nominations, including Best Picture) – Max
This Japanese film, based on a short story, follows the friendship that forms between an aging widow actor and his new chauffeur, a young woman with a troubled past. Together they find a path towards love, acceptance, and peace.
Nightmare Alley (4 nominations, including Best Picture) – Max / Hulu
A star-studded cast including Bradley Cooper, Cate Blanchett, Rooney Mara, Ron Pearlman, and Toni Collette star in director Guillermo del Toro's film noir about a drifting carny scoring on members of the elite in the 1940s high society.
Don't Look Up (4 nominations, including Best Picture) – Netflix
Two astronomers sent on a media tour in an attempt to warn humankind of an approaching comet that threatens to destroy the Earth.
CODA (3 nominations, including Best Picture) – Apple TV+
stars Emilia Jones as the eponymous CODA (child of deaf adults), the only hearing member of a deaf family, who struggles to balance her attempts to help her family's struggling fishing business and her own life aspirations.
Licorice Pizza (3 nominations, including Best Picture) – in theaters
Paul Thomas Anderson's coming-of-age comedy about a young teen actor, set in 1970s California.
The Tragedy of Macbeth (3 nominations) – Apple TV+
Joel Coen (of the Coen brothers) gives Shakespeare's classic the surreal, black and white thriller treatment in this new adaptation starring Denzel Washington and Frances McDormand. Read our preview here.
Encanto (3 nominations) – Disney+
Encanto is the moving musical story of a magical family and their non-magical member who must find the courage to help save them all.
Flee (3 nominations) – Hulu
Uniquely nominated for best Animated, Documentary, and International Feature Films, Flee is a docudrama about the life of Amin Nawabi (not his real name), who shares his life as a child refugee from Afghanistan to Denmark, and the secret he's been hiding for 20 years.
The Lost Daughter (3 nominations) – Netflix
While on vacation in Italy, a college professor is forced to face her unsettling past after a chance encounter with a woman and her young daughter.
Being the Ricardos (3 nominations) – Prime Video
Nicole Kidman and Javier Bardem play Lucy and Desi Arnaz in this look at one of Hollywood's most infamous power couples.
No Time to Die (3 nominations) – rentable
The latest in the James Bond film franchise, No Time To Die is also the final with Daniel Craig as 007, and fans generally agree on its solid handling of his final outing.
Cruella (2 nominations) – Disney+
Emma Stone and Emma Thompson star in this stylish origin story of the famed 101 Dalmations villain.
The Eyes of Tammy Faye (2 nominations) – Max
While not a massive critical hit, it can't be denied that Jessica Chastain's performance as Tammy Faye Bakker is definitely worth checking out.
tick, tick…BOOM! (2 nominations) – Netflix
The film adaptation of the late Jonathan Larson's (RENT) one-man show is an intimate glimpse into the struggles and questions that face young artists at the onset of their careers. Read our preview here.
Parallel Mothers (2 nominations) – purchasable
Two single women at different points in their lives bond over the fears and expectations of motherhood in a shared hospital room preparing to give birth.
The Worst Person in the World (2 nominations) – in theaters
One of the few non-streaming films, this Norwegian film is a dramedy about the quest for love and one's purpose in life in contemporary Oslo.
[showmyads3]
Other Nominated Feature Films
Shang-Chi and the Legend of the Ten Rings – Disney+
Four Good Days – Hulu
Spencer – Hulu
House of Gucci – rentable
Coming 2 America – Prime Video
Spider-Man: No Way Home – rentable starting March 22
Cyrano – in theaters
Animated Feature Film
International Feature Film
Lunana: A Yak in the Classroom – rentable
The Hand of God – Netflix
Documentary Feature
Documentary Short Subject
Short Film – Animated
Affairs of the Art – YouTube (free)
Bestia – rentabla on Vimeo
Boxballet – not currently available
Robin Robin – Netflix
The Windshield Wiper – YouTube (free)
Short Film – Live Action