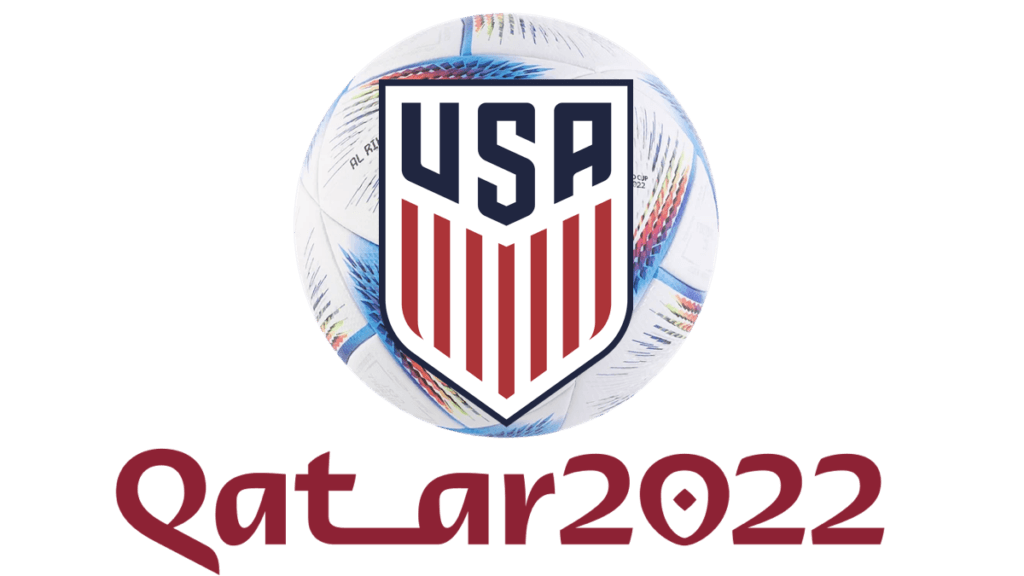 The 2022 FIFA World Cup kicked off in Qatar on Sunday, November 20th. Team USA's next match is against Iran on Saturday, November 26th at 2 pm eastern time.
Team USA's group-stage matches air live on FOX, which you can stream live with a 5-day free trial to DIRECTV STREAM, a 7-day free trial to FuboTV, or a free trial to YouTube TV. You can also watch Fox by signing up for Hulu Live TV. If you missed a match they have been available on-demand through the services, but you may want to record the matches on the included DVR just to be sure.
Spanish speakers can stream each match in Spanish through the Peacock Streaming service (Sign Up here) which streams every 2022 World Cup match in Spanish live. You can see our article How To Watch Fox or our Peacock Review for more details on each service. Team USA's first three matches are as follows:
| | | Home | Away | Network | Score |
| --- | --- | --- | --- | --- | --- |
| Mon, November 21st | 2:00 PM | USA | Wales | Fox | 1-1 |
| Fri, November 25th | 2:00 PM | England | USA | Fox | 0-0 |
| Tue, November 29th | 2:00 PM | Iran | USA | Fox | |
Their first match against Wales on Monday, November 21st ended in a 1-1 draw, followed by another draw on Friday against England.
What Are Team USA's Chances to Advance
USA is in Group B with England, Wales, and Iran. Since the top two teams advance at the end of the group stage, Team USA still has a decent chance to advance to the round of 16. England has a win against Iran and a draw against the US but sits atop the group with 4 points. Iran has 3 points from their win against Wales on Friday. That makes Saturday's game against Iran a must-win for them to advance ti the round of 16. A draw against Iran will not be enough as Iran would remain in 2nd place with 4 points, leaving the US in third with 3 points. Teams are currently ranked in group by the following two-step process.
Step 1
The most points
Better goal differential
Number of goals
If two or more teams are tied on all three stages of Step 1, we move on to Step 2:
Step 2
The greatest number of points obtained in the group matches between the teams concerned
Best goal differential between the teams concerned
The highest number of goals scored in matches between the teams concerned
Highest team conduct score relating to the number of yellow and red cards obtained:

Yellow card: minus-1 point
Indirect red card (as a result of two yellow cards): minus-3 points
Direct red card: minus-4 points
Yellow card and direct red card: minus-5 points

Drawing of lots by FIFA
Wales and the US are tied through the first 6 tiebreakers meaning the standings are currently decided by game conduct. The US had 4 yellow cards, while Wales received two, meaning Wales currently sits in second place. In order for the US to move on they need to have a decent showing against a superior English team and beat up on Iran to run up their goal differential in case it comes down to tiebreakers. The current standing are:
| | MP | W | D | L | GF | GA | GD | P |
| --- | --- | --- | --- | --- | --- | --- | --- | --- |
| 1. England | 2 | 1 | 1 | 0 | 6 | 2 | 4 | 4 |
| 2. Iran | 2 | 1 | 0 | 1 | 4 | 6 | -2 | 3 |
| 3. USA | 2 | 0 | 2 | 0 | 1 | 1 | 0 | 2 |
| 4. Wales | 2 | 0 | 1 | 1 | 1 | 3 | -2 | 1 |
The remaining match days for group B are as follows
Friday, November 25

USA vs. England, 2 p.m. ET
Wales vs. Iran, 5 a.m. ET

Tuesday, November 29

England vs. Wales, 2 p.m. ET
Iran vs. USA, 2 p.m. ET
A Look at Team USA's Group
As in years past, the World Cup begins with the group stage, where countries' are grouped into eight groups, each consisting of 4 teams. Team USA is in Group B along with England, Iran, and Wales.
Each team plays the other teams in its group. At the end of group play, the top two teams from each group will advance to the knockout stage, where 16 teams play a bracket-style single-elimination tournament, culminating with the championship match on December 18th, 2022. Read on to see how to watch every one of Team USA's World Cup matches.
Team USA is in the most competitive groups in this year's World Cup. Group B contains England, The United States, Wales, and Iran. According to the most recent FIFA Mens Rankings, England is ranked 5th in the world, the United States is ranked 16th in the world, Wales is ranked 19th, and Iran is 20th. This puts the average ranking of group B's teams at 15, the highest average ranking of any group in the tournament. If we rank the competitiveness of each group by average World Ranking, we get the following:
Group B – England(5), Iran(20), United States(16), Wales(19) – Avg. Rank: 15
Group E – Spain(7), Costa Rica(31), Germany(11), Japan(24) – Avg. Rank: 18.25
Group F – Belgium (2), Canada(41), Morocco(22), Croatia(12) – Avg. Rank 19.25
Group G – Brazil (1), Serbia(21), Switzerland(15), Cameroon(43) – Avg. Rank 20
Group D – France(4), Australia(38), Denmark(10), Tunisia(30) – Avg. Rank: 20.5
Group C – Argentina(3), Saudi Arabia(51), Mexico(13), Poland(26) – Avg. Rank: 23.25
Group H – Portugal(9), Ghana(61), Uruguay(14), South Korea(28) – Avg. Rank 28
Group A – Qatar(50), Ecuador(44), Senegal(18), Netherlands(8) – Avg. Rank: 30
Literally a Coin Flip
While team USA is in a tight group, the USA has a decent chance of moving on to the round of 16. As of today, oddsmakers expect England to make it far in the tournament and give them a 93% chance of advancing from group B an 8 to 1 to win the entire tournament. They have written off Iran, giving them only a 29% of moving from the group stage. While FIFA ranks Team USA three spots above Wales in the World Power rankings, oddsmakers consider it a coin flip whether either team moves on, giving both a 48% chance of advancing.
Need More Information?
If this article didn't answer your specific question, head over to our Home Page! It will guide you to affordable internet providers, streaming services to meet your needs, information on antennas, and many more tools and resources to help you save money on TV and Internet access.
For the latest news tips and tricks on cutting the cord and other tech topics be sure to follow our Google News Feed, like our Facebook Page and Follow Us on Twitter.
Join Millions of Cord Cutters
*
Disclosure: Grounded Reason is supported by a small commission for purchases made through product links on this website. We do not accept compensation from companies attempting to sway our review of products.