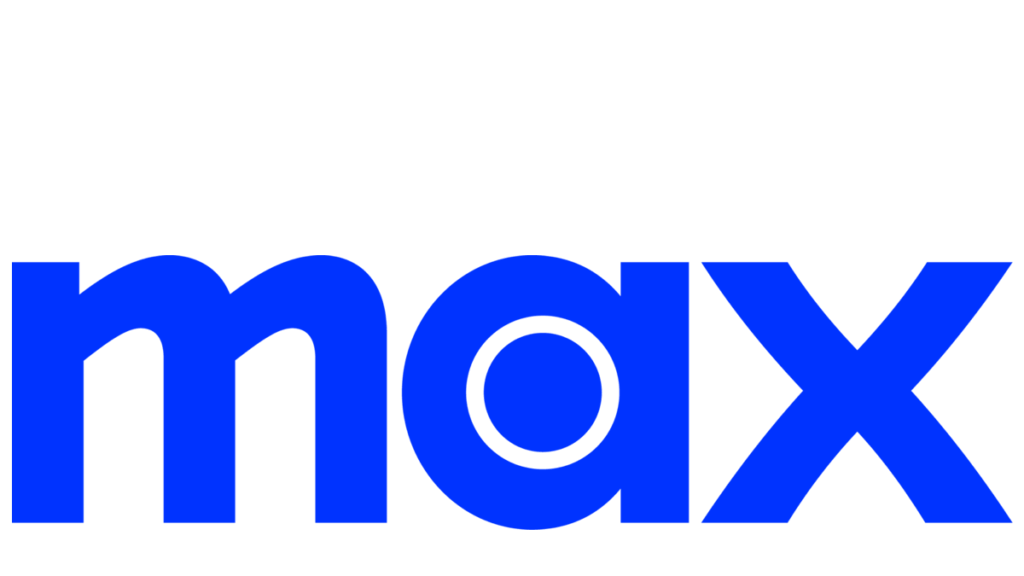 When Max debuts on May 27, it promises not only all the HBO series that fans love but also an extensive array of TV series and films from the vast AT&T and WarnerMedia archive. Max will also include several new original series, all aimed at putting it in competition with the leading streaming services. With plans to roll out over 30 original series in 2020, here is a preview of the new original shows slated to launch this year on Max, from family and kids programs to new dramas, comedies, and reality shows.
Available at Launch on Max
Love Life
(romantic comedy)
Oscar nominee Anna Kendrick stars in (and executive produces) her first full-length scripted series with season one of this new anthology show. The romantic comedy follows the journey of one person's love life, from first love through heartbreaks to long-lasting love. In true anthology format, each season will follow a new character episodically through the relationships that shaped them along the way to finding their forever person. The first season stars Kendrick (Pitch Perfect) as Darby on her quest for love, unfolding each relationship on the journey in a half-hour episode. Love Live costars Sasha Compere (Miracle Workers), Zoë Chao (Strangers), Peter Vack (The Bold Type), and Lesley Manville (Phantom Thread).
Craftopia
(kids, reality/competition)
Let the glitter explosions begin! In this playful and over-the-top kids competition show, creative contestants aged 9 to 15 are let loose in a magical creative studio with a rainbow of supplies at their disposal. With ribbon, glue, glitter, stickers, and a hundred other notions, they will be put to the test through a series of crafting challenges. Hosted and produced by crafty YouTube influencer Lauren Riihimaki (LaurDIY), Craftopia promises audiences playful entertainment and possibly even some creative inspiration.
Legendary
(reality/competition)
For decades, the underground ballroom community has been a place for members to dress to the sharpest hilt and strut their stuff as they "vogue" their way to the top. Now in the new reality competition series Legendary, houses of voguing teams compete to be the modern legends of the ballroom. While perhaps a bit slick and mainstream for the complex history of the underground community, Legendary nonetheless promises drama, action, and fabulousness, as produced by the team behind Queer Eye and producers and showrunners from top music awards and shows like Lip Sync Battle.
The Not Too Late Show with Elmo
(kids, variety/talk show)
Produced by Sesame Workshop, popular Muppet Elmo becomes the "youngest" star to host his very own talk show with The Not Too Late Show with Elmo. Look for long-time Muppet collaborator and fellow late-night host Jimmy Fallon as wall as John Oliver, John Mullaney, Blake Lively, The Jonas Brothers, and more to join the small red furry guy on his silly and celeb-studded talk show—as well as some familiar friends from Sesame Street.
Looney Tunes Cartoons
(kids, animated)
Warner Bros. Animation returns to its heyday with all-new episodes featuring classic Looney Tunes characters, including Bugs Bunny, Tweety Bird, Road Runner, and many more. Looney Tunes brings 80 new shorts to entertain young and old alike with simple, gag-driven stories adapted for modern audiences.
On The Record
(documentary film)
Technically not a series, On the Record is one of the highly anticipated projects coming to Max. An official selection at Sundance 2020, this documentary is based on a story first reported by the New York Times about music executive Drew Dixon as she became one of the first women of color to come forward with her accusations of sexual assault by Russell Simmons. The film covers Dixon as well as several other accusers as it deals with the silencing of women of color in cases of sexual assault, even in the #MeToo movement age. Trailer: https://www.youtube.com/watch?v=9bgVmjX86bQ&feature=youtu.be
Check out below for more original series coming later this year, but first:
How to watch Max
Max costs $15.99 a month. Max will be available initially on a more limited range of devices than other HBO apps, although the list is rapidly expanding. Currently, it will be supported on: 
Android phones and tablets
Android TV
Apple TV (4th generation and later)
Computers (PC and Mac browsers)
Apple iOS devices
For more details on Max, check out our service write up, which looks into all the features and technical details on how the app will work alongside HBO Now.
Coming to Max after launch
Karma, June 18 (kids, reality/competition)
YouTube sensation Michelle Khare hosts this teen competition in which 16 contestants go off the grid and compete in a series of mental and physical challenges according to the laws of karma. Social actions such as giving, humility, growth, patience, and change are reflected in their successes as they try to become the Karma Champion.
Doom Patrol, June 25 (drama, continuation)
Technically the second season of an existing show, Doom Patrol joins Max, running concurrently with its original home base of DC Universe—as a branch of the WarnerMedia conglomerate, many of DC's properties will be airing on Max. The series features a group of outcast superheroes whose powers were gained through tragic means. Doom Patrol stars Timothy Dalton (Penny Dreadful), Matt Bomer (White Collar), Brendan Fraser (The Mummy, The Affair), Diane Guerrero (Orange Is the New Black), and April Bowlby (Drop Dead Diva).
Esme & Roy, June 25 (kids, animated, continuation)
From Sesame Workshop comes season 2 of this preschool-aged animated series, in which Esme and Roy, her best monster friend, set out on a series of adventures aimed at learning through play.
Search Party, June 25 (comedy-thriller, continuation)
The first two seasons of this critical favorite, which originally aired on TBS, will be available starting at launch on May 27, with the third season premiering in June. Search Party is a neo-noir comedy in which a group of self-absorbed New York friends fids themselves drawn into a series of mysterious happenings and possible murder.
Adventure Time: Distant Lands, June 25 (miniseries, continuation)
June marks the first episode of Distant Lands, a series of four hour-long specials that bring back the beloved and award-winning animated series Adventure Time, which ran for ten seasons on Cartoon Network. Finn and his magical shape-shifting friend Jake are off on a new adventure kicking off this summer.
Expecting Amy, July 9 (miniseries, documentary)
This raw and personal three-part miniseries follows comedian Amy Schumer's life on tour as she struggles with a difficult pregnancy during the prep for a new stand-up special.
Close Enough, July 9 (sitcom, adult animation)
From the creator of Regular Show comes a hilarious new animated comedy that looks at the life of a millennial couple and their young daughter, all living in LA with a pair of adult roommates. With wacky antics (time-traveling snails and stripper clowns) in the midst, these mid-30-somethings are just trying to pursue their dreams and make life work.
House of Ho, July 16 (documentary series)
This docusoap chronicles the daily lives of the multi-generational Ho family, centered on patriarch Binh Ho and his wife, Hue Ho. Immigrating from Vietnam to the US with very little, the couple built a multi-million dollar empire. The power couple, their adult children, and extended family showcase their lavish lifestyle and outrageous family drama.
Tig N' Seek, July 23 (science fiction, animated comedy)
From Cartoon Network Studios comes this humorous series about eight-year-old Tiggy and his gadget-building cat, Gweeseek, who conquer day-to-day challenges with positivity and ingenious inventions.
Frayed, July 30 (comedy)
One of several international series Max picked up, Frayed is an Australian/British series set in the late-1980s about a wealthy London widow who must return to her childhood home in Australia with her two teens.
The Dog House, July 30 (documentary series)
Another co-production import, The Dog House is a heartwarming reality series about the life and work in a British animal rescue.
Raise by Wolves, Fall 2020(science fiction)
From director and producer Ridley Scott (The Martian, Blade Runner) comes this tale of two androids raising human children on a mysterious planet, as religious strife grows among the human colony.
The Fungies!, Fall 2020 (kids, comedy, animation)
Wonderful, whimsical adventures are in store for Seth, a young mushroom living in Fungietown, in this colorful prehistoric comedy series for kids.
Sesame Street, Fall 2020 (kids, continuation)
The classic children's entertainment and educational show has been around for 50 years, providing both learning and heart to preschoolers for generations. With Max's new run, they have promised at least five new 35-episodes seasons to come on the streaming service.
Equal, Fall 2020 (miniseries, documentary)
Paying tribute to the origin stories of the LGBTQ+ movement, Equal looks at the people who, pre-Stonewall, shaped the early days of activism for equality and freedom to live and love as themselves.
The Event, Fall 2020 (documentary series)
Ever wanted to go behind the scenes at some of the biggest parties in the world? The Event takes viewers along as members of Wolfgang Puck Catering and Puck himself shape such amazing gala events as the Academy Awards official Oscars Party to massive corporate parties of 10,000 guests.
The Flight Attendant, Fall 2020(thriller)
When a flight attendant unexpectantly wakes up in a hotel room next to a dead man—with no memory of how she got there—she engages in a race against the clock to figure out what happened. Based on the novel by New York Times bestselling author Chris Bohjalian, The Flight Attendant is produced by and stars Kaley Cuoco (Big Bang Theory), and costars T.R. Knight, Rosie Parez, Michiel Huisman, Sonoya Mizuno, Colin Woodell, and Zosia Mamet.
Full Bloom, Fall 2020 (competition)
Celebrity florist Simon Lycett hosts this competition in which up-and-coming florists create stunningly artistic and over-the-top creations in a floral face-off of epic proportions.
Hot Dog, Fall 2020 (comedy, competition series)
Hog Dog will see dog groomers facing off in creative competitions for breeds of all kinds with wacky challenges and themes. A panel of comedic celebrity guests will join host and grooming expert Jess Rona to determine who is indeed Best in Show.
White House Farm, Fall 2020 (true crime, drama)
In 1985, three generations of one family were killed in their isolated farmhouse in England. This new British drama centers on this real-life crime and follows the detectives unraveling the distressing event.
Other Anticipated Max Shows
Friends Reunion Special, Fall 2020
Chandler, Monica, Phoebe, Rachel, Ross, and Joey are back. Or at least the cast is, as the original gang returns to the comedy's original iconic soundstage for a reunion special to talk about the most iconic sitcom of the 1990s.
Gossip Girl, TBD
While teased as possibly coming in 2020, the anticipated sequel/reboot of the hit 2007 soapy teen drama Gossip Girl has no immediate air date so that it may be part of the
Need More Information?
If this article didn't answer your specific question, head over to our Home Page! It will guide you to affordable internet providers, streaming services to meet your needs, information on antennas, and many more tools and resources to help you save money on TV and Internet access.
For the latest news tips and tricks on cutting the cord and other tech topics be sure to follow our Google News Feed, like our Facebook Page and Follow Us on Twitter.
Join Millions of Cord Cutters
*
Disclosure: Grounded Reason is supported by a small commission for purchases made through product links on this website. We do not accept compensation from companies attempting to sway our review of products.