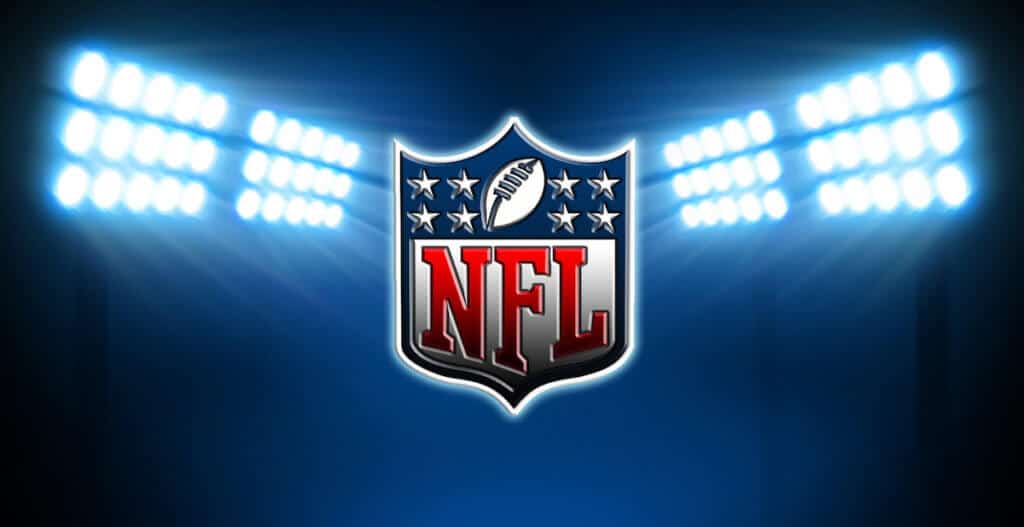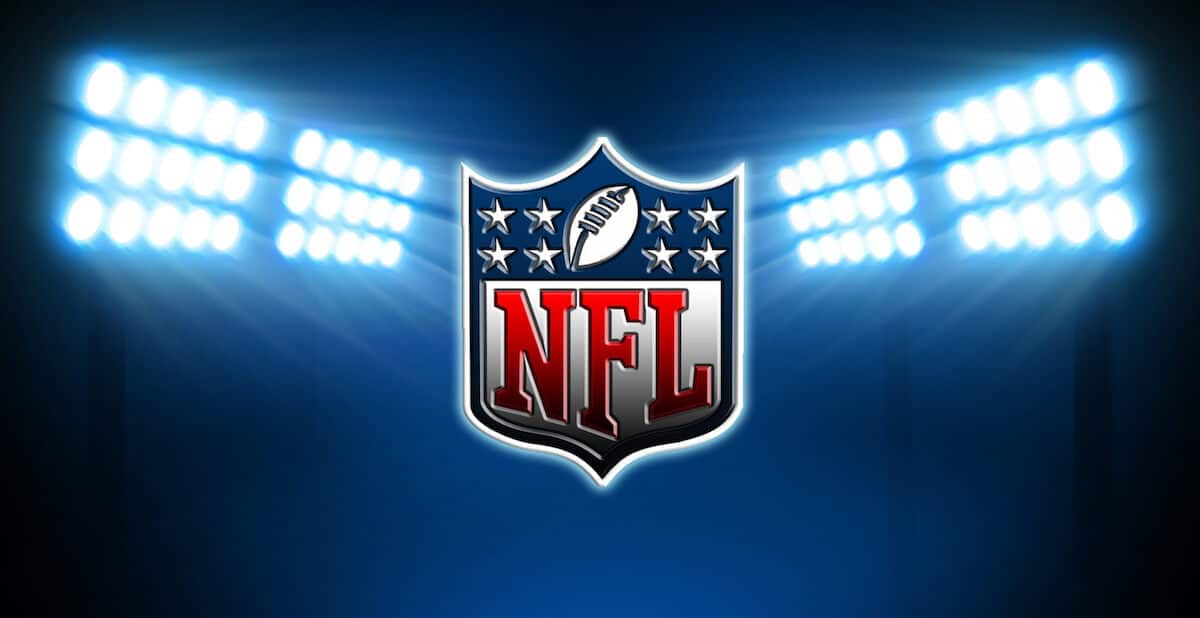 You don't need cable to watch your favorite NFL team every week. This guide explains how to watch your favorite NFL team's games every week, whether you live inside or outside their TV market.
Best Options to Watch NFL Live Online
To know which live streaming service is the best for watching the NFL, we need to consider NFL games air on the following channels:
Sunday local market day games will air on Fox and CBS.
Sunday Night Football will air on NBC.
Monday Night Football will be on ESPN. ABC will typically carry a simulcast of the game in the local market of each team.
You can watch Thursday Night Football games on NFL Network. However, those games will be simulcast on Fox and Amazon Prime in weeks 5 through 16 (There are no Thursday games in week 17.)
If you want to watch teams outside your local TV market, you may want to consider using NFL Game Pass. So based on that information. Here are the best TV streaming services to watch the NFL this season:
FuboTV

FuboTV will be the best option for most football fans to watch their home team and nationally televised games. They recently added ESPN to their lineup covering Monday Night football. They are one of the only options for NFL Network, providing access to all the Thursday night games. They also carry live local Fox, NBC, and CBS in every NFL team's home market. This will allow you to watch your home team on CBS and Fox while watching Sunday Night Football on NBC. In short, a FuboTV subscription you can watch
Your local team's Sunday afternoon games on Fox and CBS
All Sunday Night Football on NBC
All Monday Night Football on ESPN
All Thursday Night Games on NFL Network
FuboTV offers a 1-week free trial. There is no contract so you can cancel anytime. After the trial period, the cost of the Standard package is $64.99. Fubo is supported on Roku, Amazon Fire TV, Apple TV, Chromecast, iOS, Android, and more. See our full review of FuboTV for more information.
Hulu Live TV
Hulu has NBC, CBS, and Fox in nearly all TV markets in the country. They also have ESPN in their lineup. However, they do lack the NFL Network. Therefore Hulu Live TV provides the following NFL games:
Your local teams Sunday day games on Fox and CBS
Sunday Night Football on NBC
Monday Night Football on ESPN
Thursday Night Games on Fox ( weeks 2, 3, and 4 only air on NFL Network, so you won't have access to those with Hulu.)
You can try out Hulu Live TV through their 1-week free trial here. After the free trial, Hulu costs $64.99. Hulu is supported on Roku, Fire TV Devices, Apple TV, Chromecast, Xbox One, iOS, Android, and more. Check out our full review of Hulu Live TV for more information on their service.
Other Options
YouTube TV – Offers NBC, CBS, Fox, and ESPN, supported on Android, iOS, Xbox One, 4th Gen Apple TV, Chromecast, Roku, and Amazon Fire TV and stick. With YouTube TV you will likely have access to games where your local team is playing and all nationally televised games. (YouTube recently added NFL Network)
AT&T TV – Offers NBC, CBS, Fox, and ESPN, supported on Android, iOS, Xbox One, 4th Gen Apple TV, Chromecast, Roku, and Amazon Fire TV and stick. Like Hulu, you will likely have access to games where your local team is playing and all nationally televised games except for Thursday Night Football in weeks 2,3 and 4. (AT&T TV doesn't carry NFL Network)
How To Watch Any NFL Team without Cable
For a more team-specific view, including weekly schedules, check out our team-specific pages in the table below.
AFC East
AFC North
AFC South
AFC West
NFC East
NFC North
NFC South
NFC West
Watch NFL Games for Free
Your local NFL team's games will be available to watch for free, over the air. That means you need a TV antenna. Furthermore, Sunday Night Football is on NBC, and Fox will air all the Thursday Night Football with the exceptions of Week 2, Week 3, and Week 4. You will need NFL Network for Thursday Night Games on those three weeks.
That means the only games you will miss are on Monday Night Football, which airs on ESPN, and possibly a few Thursday Night Games (Some are exclusively on NFL Network. Of course, if your local Market team is playing on Monday Night Football, the game is typically syndicated on your local broadcast affiliate.
Ultimately, you can watch quite a bit of football for free with an antenna. Whether your local NFL team is playing home or away, on Monday Night Football, Thursday Night Football, or Sunday Night Football, your local affiliate should be broadcasting the game over the air (OTA). I'veI've written a guide so you can choose the best TV antenna for your needs.
Additionally, since broadcast TV is less compressed, the picture will be of much higher quality than what you are used to with cable and satellite TV. I'dI'd much rather watch football OTA. Watching on cable or satellite feels grainy by comparison.
You can read our HD antenna guide for more information on choosing an antenna. Also, If you are having trouble getting CBS, CBS All Access will be streaming NFL games airing on CBS in over 190 local markets.
Other Ways to Watch NFL Games Online
NFL Game Pass
While the options I've given thus far cover nationally televised games and your local market games, there is NFL Game Pass for out-of-market games. NFL Game Pass costs $99 for the season for US customers. This provides all games, all season, but there is a catch. You can't watch live on devices in the United States. However, you can watch every NFL Game live on Game Pass using this method.
Here are the delay rules for NFL Game Pass for those living in the United States:
Sunday morning and afternoon games (9:30am ET, 1pm ET & 4pm ET) are available at the conclusion of all Sunday 4pm ET games, and Sunday night, Monday night, Thursday and Saturday NFL games are available following the conclusion of the applicable game telecast. However, if you are accessing NFL Game Pass through a free trial, Thursday night games will not be available until 3 days after the telecast.
Those are the major details, but there are some other possible options for mobile devices and some select online streaming of NFL games. There is also an online option for NFL Sunday Ticket for folks in certain living situations. I cover all of this in the rest of the article.
Watch Out of Market NFL Games
The NFL announced that is will stream all 256 NFL regular-season games, all preseason games, playoffs, and Super Bowl for the 2020-2021 season with NFL Game Pass.
Currently, NFL Game Pass will be available on iPad, iPhone, Android Tablets and Phones, Xbox One, Roku, and Apple TV to a few.
In the past, NFL Game Pass was only open to people living outside the US. Now it appears people living within the US will be able to enjoy NFL streaming as well. Unfortunately, there is a slight blackout delay. If you read the fine print on the NFL Game Pass Website . . .
*NFL Game Pass includes live access to most preseason games. Such live preseason games do not include all nationally-broadcast preseason games and any preseason games televised in a user's local market. Preseason games that are not available live in NFL Game Pass will be made available on-demand in the NFL Game Pass archives shortly after the conclusion of the original telecast. NFL Game Pass does not include live regular season, playoff, and Super Bowl game broadcasts. Access to these games is available within NFL Game Pass on an on-demand basis in the NFL Game Pass archives after such games have aired on broadcast television. Sunday morning and afternoon games (9:30am ET, 1pm ET & 4pm ET) are available at the conclusion of all Sunday 4pm ET games, and Sunday night, Monday night, Thursday and Saturday NFL games are available following the conclusion of the applicable game telecast. NFL Game Pass is unavailable during the telecast of the Super Bowl. Some 2009 regular season games are not available. NFL Game Pass is only available to users within the United States, Bermuda, Antigua, the Bahamas, any U.S. territories, possessions and commonwealths (including American Samoa, Guam, Puerto Rico and the US Virgin Islands), and Mexico.**Some live Preseason games may not be available live on phones, but will always be available in the archives.
Now that we've all gone cross-eyed, I'll sum up what that means in English. Essentially, for the regular season, you have to wait until the 4 pm EST Sunday games are completed before you can watch the 1 pm and 4 pm Sunday games.
Any Night games (whether Sunday, Monday, Thursday, or Saturday) will be available at the game's conclusion. Preseason games will be live, except if they are televised in your local market. Then they will be available once the telecast has concluded.
NFL Game Pass will provide the following functionality and more . . .
The ability to connect to multiple devices
Turn scores on and off to avoid spoilers
Condensed game versions that are about 30 minutes long
Full replay of every game from 2009 until the present day
Coaches Film
DVR Controls
Watch Monday Night Football Online
Monday Night Football airs on ESPN. If you are solely interested in watching Monday Night Football, the services below offer ESPN.
From our article on How To Watch ESPN without cable:
AT&T TV (Formerly DirecTV Now)
Yahoo Sports App (Mobile Only explained below)
Watch Thursday Night Football Online
If you are just interested in catching Thursday Night Football, then the NFL Network is what you need. While other networks air certain Thursday games, NFL Network will air all of them. Below are the services where you can find the NFL Network.
Thursday Night Football on Amazon
Amazon Prime will show all the Thursday Night games simulcast on Fox this season through their Prime Video App in Weeks 5 through 16. They will also be streaming these games live on Amazon-owned Twitch, which means you don't need to buy an Amazon Prime membership to watch these games.
NFL On Mobile Devices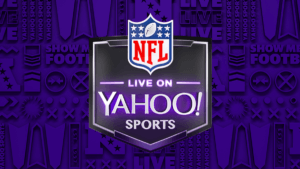 "NFL Live" through the Yahoo! Sports app is a free way to watch local and primetime Games through the Yahoo Sports App, but only on mobile devices.
The Yahoo! Sports app provides access to all of the below NFL material:
News
Scores
Schedules
In-game highlights
Game Previews
Preseason live videos
Regular season live videos, including Sunday afternoon in-market local games (there's no access to out-of-market games) and Thursday, Sunday, and Monday night games.
All 11 playoff games
Super Bowl
The Pro Bowl
The Yahoo Sports app is available on iPhone, iPad, and Android devices. Unfortunately, this app currently only works on mobile devices. The app shuts down when attempting to mirror your phone to Apple TV or Roku.
NFL Live though the Yahoo Sports App also has a feature called "Watch Together" which lets fans to watch live local/primetime games with up to four family and friends on their phones during a synchronized livestream
NFLSundayTicket.TV Online
Typically, NFL Sunday Ticket is only available to Direct TV subscribers. However, there are situations where NFL Sunday Ticket is available online without subscribing to Direct TV.
During last year's NFL Season, NFL Sunday Ticket Online was available to people living in select apartment buildings, attending one of the select universities, or living in select areas within New York City, Philadelphia, or San Francisco.
They also offer the service to "select multi-dwelling unit buildings nationwide." They have also expanded the offering to more Colleges and Universities. You can verify eligibility on their website.
Blackout rules still apply, so you will still need an antenna to catch games within your local market.
You Don't Need Cable to Watch the NFL
That's the takeaway here. There are plenty of ways to watch NFL football without paying an arm and a leg for cable or satellite TV. Your local NFL team's games can be seen on an OTA antenna along with Sunday and most Thursday Night Football. If that isn't an option, then FuboTV is the best option to watch all your local and primetime games.
Need More Information?
If this article didn't answer your specific question, head over to our Home Page! It will guide you to affordable internet providers, streaming services to meet your needs, information on antennas, and many more tools and resources to help you save money on TV and Internet access.
For tips and tricks on cutting the cord and other tech topics be sure to join our Facebook Page.
Join Millions of Cord Cutters
Disclosure: Grounded Reason is supported by a small commission for purchases made through some product links on this website. We do not accept compensation from companies attempting to sway our review of products.