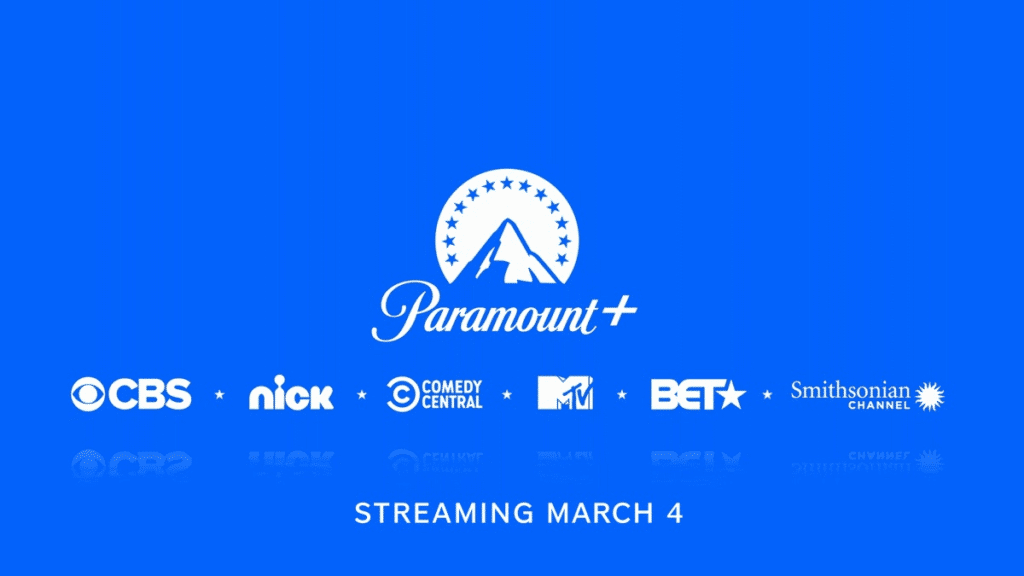 This article covers everything you need to know about Paramount+ (pronounced "Paramount Plus.") I'll explain what you can watch on Paramount Plus, plans, and prices, and ultimately help you decide if Paramount Plus is worth your money.
What is Paramount Plus
Paramount Plus is a subscription-based premium video streaming service that replaced CBS All Access in March of 2021. The service will still provide exclusive original TV shows on-demand, a live stream of local CBS stations, and an immense library of other on-demand TV shows.
Tens of thousands of TV episodes and movies from CBS, BET, Comedy Central, MTV, Nickelodeon, Paramount Pictures, Smithsonian Channel, and more.
CBS All Access Originals Series, including hits like The Good Fight, Star Trek: Picard, and The Stand.
Brand-new original series and exclusive content, such as Kamp Koral, a new original series from Nickelodeon's SpongeBob SquarePants, along with the new Paramount+ Original, The Spongebob Movie: Sponge on the Run.
Movies from Paramount Pictures
Your live local CBS station, CBSN, CBS Sports HQ, and ET Live with the Paamount+ Premium plan.
New and classic shows from Nickelodeon.
Paramount Plus Plans and Prices
Currently, Paramount+ offers two subscription plans, the ad-free "Paramount + With Showtime" plan for $11.99 per month and an ad-supported "Essential" plan for $5.99 per month.
Essential Plan
Costs $5.99 per month after a 7-day free trial
The "Essential Plan" provides all the on-demand episodes and movies, but you must watch limited ads. You also lose the local live CBS channels but can still watch NFL Games on CBS. This plan includes:
Tens of thousands of episodes & movies
NFL on CBS & Champions League live
Limited ads
24/7 national news
There are no contracts with either plan, so you can cancel Paramount Plus any time you wish. Paramount Plus offers a 7-day free trial so that you can try the service with no risk.
Paramount+ With Showtime
This plan adds Showtime to Paramount+ and costs $11.99 per month. If you decide to bundle Showtime and Paramount+, you access Paramount+ through the Paramount+ app and Showtime movies and original series through the Showtime app.
Below are all the features this plan includes:
Tens of thousands of episodes & movies
NFL on CBS, top soccer like Serie A & more sports
No ads except live TV & a few shows
24/7 local & national news
Your local CBS station live
Download your shows to watch later
Live streams of CBS local TV stations will still have commercials.
Can You Watch Paramount Plus on More Than One Device?
You can watch Paramount Plus on any supported device you own. However, you can only watch Paramount Plus on a maximum of 3 simultaneous streams. For example, you can install the Paramount Plus app on every device in your home, but you can only watch Paramount Plus on 3 of those simultaneously.
What Video Resolution does Paramount Plus Support?
Subscribers to the $9.99 Commercial Free plan can watch in Dolby Vision and 4K HDR (HDR10) if the episode has it enabled. Paramount Plus supports these video formats on Amazon Fire TV (4K Stick, Cube), Android TV (on HDR/DV Capable TV), and Apple TV 4K HDR (5th Gen) devices. Dolby Vision and/or HDR10 enabled content will be marked with badges on the show page.
What Audio Quality Does Paramount Plus Support?
Surround sound is available on select shows on Apple TV (Gen 3 or Later), Chromecast, Android TV, and Xbox. These devices must be connected via HDMI to a TV or receiver capable of decoding Dolby Audio.
Paramount Plus Device Support
Watch Paramount Plus by downloading the Paramount+ app to Roku Players, Apple TV, Xbox, Chromecast, Android TV, Amazon Fire TV, and Fire TV Stick, and you watch right on your television. You can also stream on the go by downloading the paramount+ app to your iOS or Android Mobile device. The Paramount+ app is also available on Samsung, LG, and Vizio smart TVs, along with Xfinity Flex & X1 boxes.
What's on Paramount Plus
Below are all the various TV shows you will find on Paramount Plus
Current Seasons of CBS Shows
There is no need to have a cable TV subscription to catch your favorite CBS shows. Paramount Plus can stream the latest episode of current seasons to your living room TV one day after airing. You can watch the latest season of shows like Big Brother, NCIS, Evil, FBI, and more. The service provides the flexibility to watch what's on CBS any time you like while providing original shows you won't find on your regular CBS channel. Live CBS through Paramount Plus provides a way for many to watch local NFL games on Sunday.
CBS Live Streaming: In select markets, subscribers to the Paramount+ Premium Plan have access to a live stream of their local CBS affiliate. Currently, Paramount Plus offers live content to over 200 markets. Furthermore, CBS is looking to grow that number. As I stated earlier, a list of those markets is available in this article.
As you can see, there are numerous ways to watch a ton of shows. In all, Paramount Plus provides access to over 7500 episodes of TV shows.
Stream ViacomCBS Shows on Demand
In July 2020, Paramount Plus added several on-demand shows from former Viacom channels, BET, Comedy Central, MTV, Nickelodeon, Smithsonian Channel, and more. This increase in content leads up to the eventual rebrand of Paramount Plus into Paramount+ sometime next year. Some of the shows now available through Paramount Plus are:
BET: All seasons of "Real Husbands of Hollywood," "Hit the Floor," plus all prior seasons of "Single Ladies" and more
Comedy Central: All seasons of "Chappelle's Show," "Strangers with Candy," six prior seasons of "Reno 911!" and more
MTV: All seasons of "Laguna Beach" and "Snooki & Jwoww," prior seasons of TEEN MOM 2, seasons of JERSEY SHORE: FAMILY VACATION and MTV FLORIBAMA SHORE, as well as a selection from THE CHALLENGE, "Beavis and Butt-Head: The Mike Judge Collection" and more
Nickelodeon: All seasons of "Avatar: Last Airbender," "Rugrats," plus all prior seasons of SPONGEBOB SQUAREPANTS and more, in addition to seasons of "Danny Phantom," "The Legend of Korra" and "Sam & Cat" that were previously available
Smithsonian Channel: More than 60 episodes of "Aerial America," seasons of "Air Disasters," documentaries such as "The Day We Walked on the Moon," "The Green Book: Guide to Freedom," "MLK: The Assassination Tapes," "Pocahontas: Beyond the Myth" and more
TV Land and VH1: Programminglike "Hot in Cleveland," as well as prior seasons of RUPAUL'S DRAG RACE and LOVE & HIP HOP and more
Paramount Pictures: More films have been added to the service with with more than 150 movies in total now available
Paramount Plus Live Channels
On December 9, 2021, Paramount+ introduced "Live Channels," which curates the most popular shows and movies on the service on linear channels to provide a more traditional TV watching experience. Various live channels on the service are:
24/7 Laughs — A destination for feel-good, laugh-out-loud content from popular series such as HOT IN CLEVELAND, RENO 911 and TOSH.O
Adult Animation — Genre-defining series such as BEAVIS AND BUTT-HEAD, CELEBRITY DEATHMATCH and DARIA
All Day Drama — The best in drama, including everything from EVIL and THE TWILIGHT ZONE to TOUCHED BY AN ANGEL and THE GUARDIAN
Animation Favorites — Beloved kids' animated series, such as AVATAR: THE LAST AIRBENDER, RUGRATS, SPONGEBOB SQUAREPANTS and THE FAIRLY ODDPARENTS
Black Voices — A celebration of Black voices and stories with a collection of popular series such as CHAPPELLE'S SHOW, KEY & PEELE, THE GAME and THE NEIGHBORHOOD
Crime & Justice — Primetime procedurals such as BULL, BLUE BLOODS, CSI: MIAMI, MACGYVER, SEAL TEAM and THE GOOD WIFE
History & Undiscovered — A curated selection for historians from the Smithsonian Channel, including SACRED SITES, SECRETS, AMERICA'S HIDDEN STORIES and SECRETS UNLOCKED
Kids & Family Fun — A destination for the whole family to enjoy favorites such as HENRY DANGER, iCARLY, THE THUNDERMANS and ZOEY 101
Nostalgic Hits — A playlist featuring episodes from iconic series, including BEVERLY HILLS 90210, CHEERS, FRASIER, SABRINA THE TEENAGE WITCH and WINGS
PAW Patrol — Home to all things PAW PATROL, including PAW PATROL: LIVE AT HOME!, PAW PATROL: THE MOVIE and, of course, the original series that started it all
Preschool Corner — Parent-approved programming for pint-sized viewers such as BLUE'S CLUES, BUBBLE GUPPIES, DORA THE EXPLORER, PAW PATROL and PEPPA PIG
Reality TV: Competition — A collection of reality TV's most popular series, including INK MASTER, RUPAUL'S DRAG RACE and SURVIVOR
Reality TV: Shores — Hours of content from the fist-pumping franchise, including episodes from JERSEY SHORE, JERSEY SHORE FAMILY VACATION and FLORIBAMA SHORE
SpongeBob Universe — Home to all things Bikini Bottom, the channel will feature episodes from SPONGEBOB SQUAREPANTS and KAMP KORAL: SPONGEBOB'S UNDER YEARS, as well as popular SPONGEBOB movies
Star Trek — A destination for STAR TREK fans, featuring popular originals such as STAR TREK: DISCOVERY and STAR TREK: PICARD, plus iconic series such as STAR TREK: ENTERPRISE and STAR TREK: THE NEXT GENERATION.
Survivor — Featuring 40 seasons of the long-running reality series
The Challenge — The best moments from the hit reality series, including THE CHALLENGE and THE CHALLENGE: ALL-STARS
TV Classics — A curated selection of timeless series such as I LOVE LUCY, THE LOVE BOAT and THE TWILIGHT ZONE
Original Content on Paramount+
Below are links to reviews of original content on Paramount+
Stream Classic Shows
CBS owns the rights to more shows than you would think. If you are feeling nostalgic, Paramount Plus allows you to stream classics like Twin Peaks, Cheers, I Love Lucy, Wings, Taxi, and much more. Many of the classic shows are ad-free.
Paramount Plus also enables you to watch every episode of Star Trek ever made. At $9.99 per month, it's an excellent deal for Trekkies. You can pick the service up for a month, binge on Trek, then dump it until you get another craving.
Overall, Paramount Plus on-demand has cut down on the number of ads you'll be forced to see compared to watching CBS on cable or satellite TV. However, if you want to be commercial-free (aside from live CBS), you will need to subscribe to the $9.99 a month commercial-free package.
Watch Big Brother Live Feeds
I receive many questions about streaming episodes of Big Brother, specifically the Big Brother Live Feeds. Paramount Plus provides every single episode of Big Brother on demand, starting with the first season. Furthermore, All Access subscribers have access to behind-the-scenes Live Feeds content as part of their Paramount Plus subscription. Big Brother Live Feeds are available to all Paramount Plus Subscribers.
CBS Live Streaming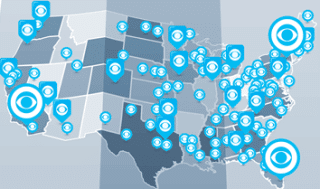 Below are answers to questions I often receive about Paramount Plus live streaming:
Can You Stream Live Sports on Paramount Plus?
Paramount Plus does offer some sports live in markets where live streaming is available. For example, NFL games airing on CBS will be available on Paramount Plus. However, due to licensing restrictions, some sporting events may not be available.
For those interested, I've written a more in-depth article on How to Watch Sports Without Cable.
Which Cities offer CBS Live Streaming?
According to CBS Support, subscribers to the Paramount Plus premium plan offer live streaming of the local CBS channel in 99% of U.S. television markets. The following 206 locations offer live local CBS streaming through Paramount Plus):
Abilene / Sweetwater, TX (KTAB)
Albany, GA (WSWG)
Albany / Schenectady, NY (WRGB)
Albuquerque / Santa Fe, NM (KRQE)
Alexandria, LA (KALB)
Amarillo, TX (KFDA)
Anchorage, AK (KTVA)
Atlanta, GA (WGCL)
Augusta, GA / Aiken, SC (WRDW)
Austin, TX, (KEYE)
Bakersfield, CA (KBAK)
Baltimore, MD (WJZ)
Bangor, ME (WABI)
Baton Rouge, LA (WAFB)
Beaumont-Port Arthur, TX (KFDM)
Bend, OR (KBNZ)
Birmingham, AL (WIAT)
Binghamton, NY (WBNG)
Billings, MT (KTVQ)
Biloxi / Gulfport, MS (WLOX)
Bluefield / Beckley / Oak Hill, WV (WVNS)
Boise, ID (KBOI)
Boston, MA / Manchester, NH (WBZ)
Bowling Green, KY (WNKY)
Bryan / College Station (KBTX)
Buffalo, NY (WIVB)
Burlington-Plattsburgh, NY (WCAX)
Butte, MT (KXLF)
Cedar Rapids / Waterloo / Iowa City / Dubuque, IA (KGAN)
Champaign and Sprngfld / Decatur, IL (WCIA)
Charleston / Huntington, WV (WOWK)
Charleston, SC (WCSC)
Charlotte, NC (WBTV)
Charlottesville, VA (WCAV)
Chattanooga, TN (WDEF)
Cheyenne / Scottsbluff, WY (KGWN)
Chicago, IL (WBBM)
Chico / Redding, CA (KHSL)
Cincinnati, OH (WKRC)
Clarksburg / Weston, WV (WDTV)
Cleveland / Akron (Canton), OH (WOIO)
Colorado Springs / Pueblo, CO (KKTV)
Columbia / Jefferson City, MO (KRCG)
Columbia, SC (WLTX)
Columbus, GA / Opelika, AL (WRBL)
Columbus, OH (WBNS)
Columbus / Tupelo, MS (WCBI)
Corpus-Christi, TX (KZTV)
Dallas / Ft. Worth, TX (KTVT)
Davenport, IA; Rock Island / Moline, IL (WHBF)
Dayton, OH (WHIO)
Denver, CO (KCNC)
Des Moines / Ames, IA (KCCI)
Detroit, MI (WWJ)
Dothan, AL (WTVY)
Duluth-Superior, MN (KBJR)
Elmira (Corning), NY (WENY)
El Paso (Las Cruces), TX (KDBC)
Erie, PA (WSEE)
Eugene (Coos Bay/Roseburg), OR (KVAL)
Eureka, CA (KVIQ)
Evansville, IN (WEVV)
Fairbanks, AK (KXDF)
Fargo / Valley City, ND (KVLY)
Flint / Saginaw / Bay City, MI (WNEM)
Fort Myers / Naples, FL (WINK)
Fort Smith / Fayetteville / Springdale / Rogers, AR (KFSM)
Fort Wayne, IN (WANE)
Freeport, IL (WIFR)
Fresno / Visilia, CA (KGPE)
Gainesville, FL (WGFL)
Grand Junction / Montrose, CO (KREX)
Grand Rapids / Kalamazoo / Battle Creek, MI (WWMT)
Great Falls, MT (KRTV)
Green Bay / Appleton, WI (WFRV)
Greensboro / High Point / Winston Salem, NC (WFMY)
Greenville/New Bern/Washington, NC (WNCT)
Greenville /Spartansburg, SC / Ashville, NC (WSPA)
Greenwood-Greenville, MS (WXVT)
Harlingen / Weslaco / Brownsville / McAllen, TX (KVEO)
Harrisonburg, VA (WSVF-CD)
Harrisburg / Lancaster / Lebanon / York, PA (WHP)
Hartford / New Haven, CT (WFSB)
Hattiesburg / Laurel, MS (WHLT)
Honolulu, HI (KGMB)
Houston, TX (KHOU)
Huntsville / Decatur / Florence, AL (WHNT)
Idaho Falls/Pocatello, ID/Jackson, WY (KIDK)
Indianapolis / Kokomo, IN (WTTV)
Jackson, MS (WJTV)
Jackson, TN (WBBJ)
Jacksonville, FL (WJAX)
Johnstown / Altoona / State College, PA (WTAJ)
Jonesboro, AR (KJNB)
Joplin, MO / Pittsburg, KS (KOAM)
Juneau (Sitka/Ketchikan), AK (KTVA)
Kansas City, MO (KCTV)
Knoxville, TN (WVLT)
La Crosse-Eau Claire, WI (WKBT)
Lafayette, IN (WLFI)
Lafayette, LA (KLFY)
Lake Charles, LA (KSWL-LD)
Lansing, MI (WLNS)
Laredo, TX (KYLX)
Las Vegas, NV (KLAS)
Lexington / Hazard, KY (WKYT)
Lexington, KY (WYMT)
Lima, OH (WOHL-CD)
Little Rock / Pine Bluff, AR (KTHV)
Lincoln / Hastings / Kearney, NE (Grand Island) – KOLN
Los Angeles, CA (KCBS)
Louisville, KY (WLKY)
Lubbock, TX (KLBK)
Macon, GA (WMAZ)
Madison, WI (WISC)
Mankato, MN (KEYC)
Marquette / Escanaba, MI (WJMN)
Medford / Klamath Falls, OR (KTVL)
Memphis, TN (WREG)
Meridian, MS (WMDN)
Miami / Ft. Lauderdale, FL (WFOR)
Milwaukee, WI (WDJT)
Minneapolis / St. Paul, MN (WCCO)
Minot / Bismarck, ND (KXMC)
Missoula, MT (KPAX)
Mobile, AL / Pensacola, FL (WKRG)
Monroe, LA / El Dorado, AR (KNOE)
Monterey-Salinas, CA (KION)
Montgomery / Selma, AL (WAKA)
Myrtle Beach / Florence, SC (WBTW)
Nashville, TN (WTVF)
New Orleans, LA (WWL)
New York, NY (WCBS)
Norfolk / Portsmouth / Newport News, VA (WTKR)
North Platte, NE (KNPL)
Odessa / Midland, TX (KOSA)
Oklahoma City, OK (KWTV)
Omaha, NE (KMTV)
Orlando / Daytona Beach / Melbourne, FL (WKMG)
Ottumwa, IA / Kirksville, MO (KTVO)
Paducah-Cape Girard-Harsbg, GA (KFVS)
Palm Springs, CA (KPSP)
Panama City, FL (WECP-LD)
Parkersburg, WV (WIYE-LD)
Peoria / Bloomington, IL (WMBD)
Philadelphia, PA (KYW)
Phoenix (Prescott), AZ (KPHO)
Pittsburgh, PA (KDKA)
Portland, ME (WGME)
Portland, OR (KOIN)
Presque Isle, ME (WAGM)
Providence / New Bedford, RI (WPRI)
Quincy, IL / Hannibal, MO / Keokuk, IA (KHQA)
Raleigh / Durham (Fayetteville), NC (WNCN)
Rapid City, SD (KCLO)
Reno, NV (KTVN)
Richmond / Petersburg, VA (WTVR)
Roanoke / Lynchburg (WDBJ)
Rochester, MN / Mason City, IA / Austin, MN (KIMT)
Rochester, NY (WROC)
St. Joseph, MO (KCJO-LD)
Sacramento / Stockton / Modesto, CA (KOVR)
Saint Louis, MO (KMOV)
Salisbury, MD (WBOC)
Salt Lake City, UT (KUTV)
San Angelo, TX (KLST)
San Antonio, TX (KENS)
San Diego, CA (KFMB)
San Francisco / Oakland / San Jose, CA (KPIX)
Santa Barbara, CA (KCOY)
Savannah, GA (WTOC)
Seattle / Tacoma, WA (KIRO)
Sherman, TX / Ada, OK (KXII)
Shreveport, LA (KSLA)
Sioux City, IA (KMEG)
Sioux Falls / Mitchell, SD (KELO)
South Bend / Elkhart, IN (WSBT)
Spokane, WA (KREM)
Springfield / Holyoke, MA (WSHM)
Springfield, MO (KOLR)
Syracuse, NY (WTVH)
Tallahassee, FL / Thomasville, GA (WCTV)
Tampa /St. Petersburg / Sarasota, FL (WTSP)
Terre Haute, IN (WTHI)
Toledo, OH (WTOL)
Topeka, KS (WIBW)
Traverse City / Cadillac, MI (WWTV)
Tri-Cities, TN / Johnson City, VA (WJHL)
Tucson (Sierra Vista), AZ (KOLD)
Tulsa, OK (KOTV)
Twin Falls, ID (KMVT)
Tyler / Longview, TX (KYTX)
Utica, NY (WKTV)
Waco / Temple / Bryan, TX (KWTX)
Washington, DC (WUSA)
Watertown, NY(WWNY)
Wausau / Rhinelander, WI (WSAW)
West Palm Beach / Ft. Pierce, FL (WPEC)
Wheeling / Steubenville, OH (WTRF)
Wichita / Hutchinson Plus, KS (KWCH)
Wichita Falls, TX / Lawton, OK (KAUZ)
Wilkes Barre / Scranton, PA (WYOU)
Wilmington, NC (WWAY)
Yakima / Pasco / Ricchland / Kennewick, WA (KIMA)
Youngstown, OH (WKBN)
Yuma, AZ / El Centro, CA (KYMA)
Is Paramount Plus Worth the Cost
Paramount Plus has demonstrated it can make high-quality premium television like Star Trek: Discovery. The streaming service also fills a need for content in the CBS vault or other ViacomCBS Networks like BET, Comedy Central, MTV, Nickelodeon, Paramount Pictures, and Smithsonian Channel. Fans of shows on these networks should have no problem realizing the value of Paramount Plus right now. The addition of the upcoming original exclusive content on Paramount+ will only increase the value of the service.
Furthermore, if you lack a TV antenna and live in one of the live markets, then Paramount Plus may be just what you need. If you couple it with a service like Hulu's Streaming library ($7.99 per month), you have an On-Demand solution for many shows on network and cable TV channels.
CBS.com airs episodes of current shows, but you can only watch on your browser. You can also wait out a 5-day delay for new shows to air on your mobile device. But if you can't wait, or want to stream to your television with a Roku or other streaming device, then you may want to consider picking up the service.
Paramount Plus is worth the money for those looking for a way to get next-day CBS Prime Time shows and don't have an antenna. It's also worth it for those looking for the archive of ViacomeCBS content on demand. If that doesn't sound like you, then you may be disappointed. However, there is a free trial for everyone that signs up, so there isn't any risk in giving it a try. And after the trial, it's one of the more affordable streaming services. Considering Paramount Plus as a whole, I would give it 4 out of 5 stars.