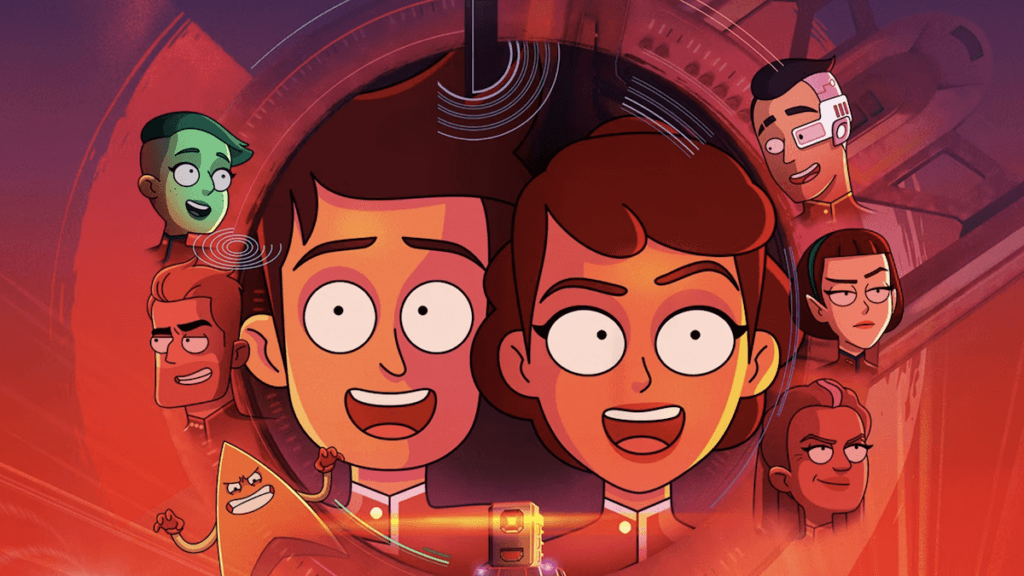 Star Trek : Lower Decks follows a group of low-ranking crew members aboard Starfleet's least important ships, the U.S.S. Cerritos. Rick and Morty writer Mike McMahan conceived the animated show, so this show stands out in the Star Trek universe by being both a comedy and an animated series. The talent of Mike McMahan is enough to make the show worth a watch. If you enjoy poking fun at Star Trek tropes, then you will enjoy the show. However, don't expect it to break any new ground outside of Star Trek. That said, if you are looking for a fun half-hour, Star Trek: Lower Decks works for both casual and die-hard fans of Star Trek. Read on for more on how to watch Star Trek: Lower Decks.
When Does Star Trek: Lower Decks Stream: New episodes of Star Trek: Lower Decks drop on Thursdays.
Where to Watch Star Trek: Lower Decks: Star Trek: Lower Decks is on Paramount+ (7-day-free trial).
How To Watch Star Trek: Lower Decks
Star Trek: Lower Decks airs exclusively on Paramount+. Paramount+ offers a seven-day free trial and then plans start at $5.99 per month with limited commercial viewing. You can watch without ads if you subscribe to the commercial-free plan for $11.99 per month. If you cancel within your free trial, you won't be charged. Both plans can also be purchased at a discount for an annual commitment. A subscription to Paramount+ provides the following:
You can watch Star Trek: Lower Decks on Paramount+ on any of the following supported devices:
iPhone and iPad
Android TV
Android phone and tablet
Portal TV
PlayStation 4
Samsung TV
Vizio TV
LG TV
Xbox
Xfinity Flex
Check out our review of Paramount+ for more details.