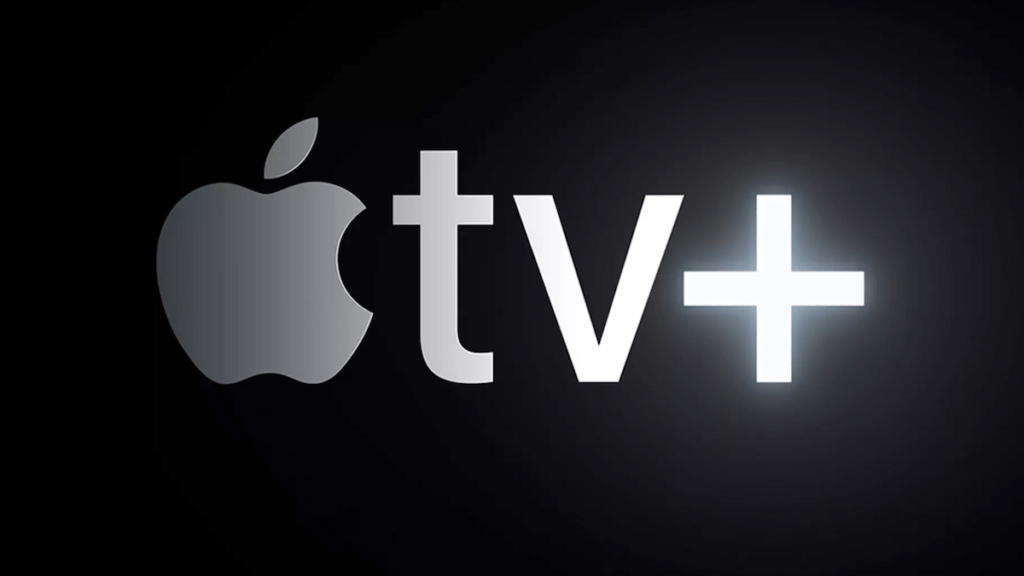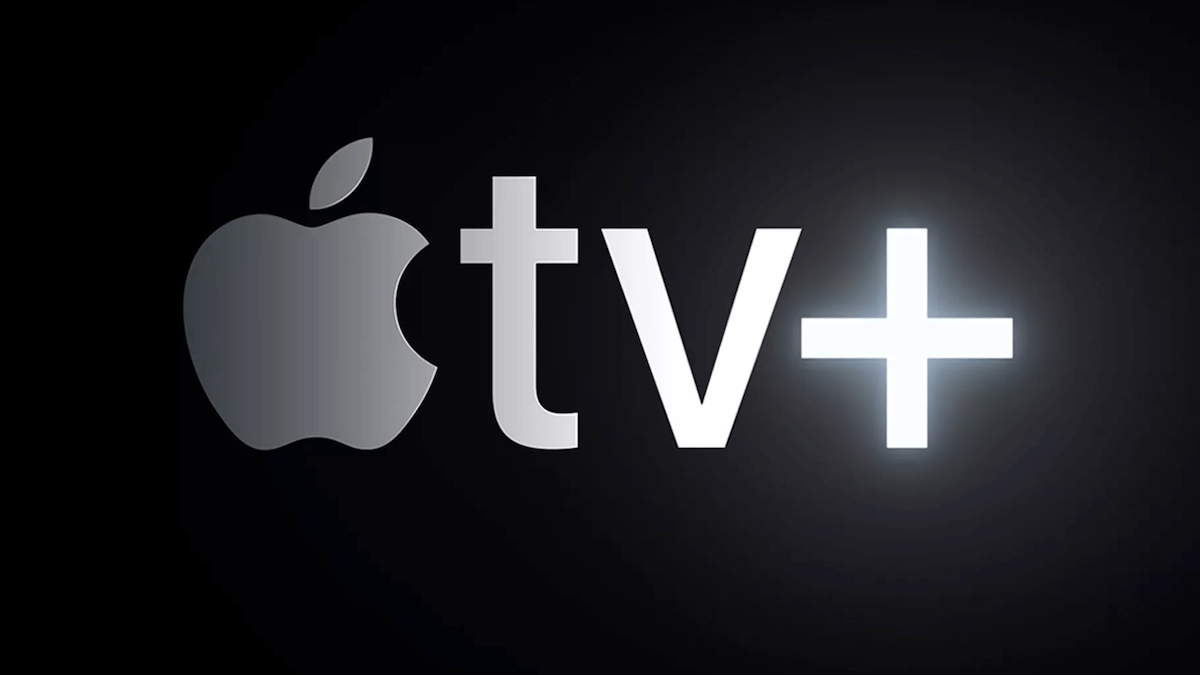 A year ago, Apple launched Apple TV+, its own channel producing original content. How did it go? So far, they have had pretty solid hits, with several shows creating significant buzz and succeeding in delivering in the number of new programs promised in the first year, with more promised to continue rolling out monthly. This article will cover the details on the Apple+ streaming service and provide a rundown of the best shows on Apple TV+.
What is Apple TV Plus
Now to be confused with the Apple TV streaming device. Apple TV+ is a commercial-free video-on-demand subscription service similar in model to Netflix. However, most of the programming on Apple TV+ is Apple-produced material or original properties purchased by Apple.
Apple TV+ Cost
The service will cost $4.99 a month, after a 7-day free trial. However, Apple TV+ is also included in Apple One, which bundles Apple TV+, Apple Arcade, Apple Music, and other Apple services into a single monthly subscription. The Apple One plans start at $14.95 per month.
Also, Customers who purchased new Apple devices are eligible to get a full year of Apple TV+ free. Customers have 90 days after purchasing a new Apple device to redeem the free trial by following the instructions below.
Make sure your Apple device is running the latest version of iOS, iPad OS, tvOS, or macOS.
On your new iPhone, iPad, iPod Touch, Apple TV 4K or Apple TV HD, or Mac, sign in with your new or existing Apple ID.
Open the Apple TV application.
The offer should be presented after launching the application. If not, scroll down in the Watch Now section until the offer appears.
Tap Enjoy 1 Year Free. You might be asked to enter your Apple ID password or confirm your billing information.
Simultaneous Streams
And Apple TV+ subscription allows you to enjoy 6 simultaneous streams. However, If you have an Apple Music student subscription, which includes Apple TV+ for a limited time, you can only stream Apple TV+ on one device at a time. You can also share your subscription with up to five family members. You can also download shows from Apple TV to your Apple device and watch them anywhere without needing a Wi-Fi connection.
Supported Devices
Apple TV+ is supported on the following device:
Apple TV
Roku
Amazon Fire TV
iPhone, iPad, Mac, and iPod Touch
Samsung Smart TVs
LG Smart TVs
VIZIO Smart TVs
Sony Smart TVs
Audio and Video Quality
Apple TV+ supports up to 4K UHD video resolution and Dolby Vision HDR. Apple TV also supports the following audio standards:
Dolby Atmos
Dolby Digital 5.1 surround
Stereo
What's On Apple TV+
When Apple TV+ launched, it had nine programs on debut day, with several more set for the following months or in development over the first year. These covered a wide swath of genres, including science-fiction, crime drama, and several anthology series. A year in and the service has indeed kept up with a promise of extensive new programming, with 30 series, as well as a handful of original films and documentaries. We've gone through and outlined the lowdown on the best options on Apple TV+ across genres. Our ratings are based on a blend of our hot takes, general buzz, and Rotten Tomatoes scores (the two percentages, noting critical and audience response, respectively).
Apple TV+ Shows
Ted Lasso (87%/98%)
1 season, renewed for seasons 2 and 3
This endearing fish-out-of-water comedy is surprisingly good and a much-needed laugh. Ted Lasso (Jason Sudeikis) is a small-time American football coach hired to coach a premier soccer team in the UK, and naturally, antics ensue. The show's success is largely driven by Lasso's deep heart and almost continual cheerfulness, as well as the fact that even the most superficial-seeming characters end up being well-rounded. The character of Ted Lasso was originally created for Sudeikis in a series of NBC Sports' promos for Premier League coverage. It was developed into the series by Bill Lawrence (Scrubs, Cougar Town), Sudeikis, Joe Kelly, and Brendan Hunt. See our article Where You Can Watch Ted Lasso for more information on the show.
Mythic Quest: Raven's Banquet (95%/86%)
1 season, renewed
Created by Rob McElhenney and Charlie Day (It's Always Sunny in Philadelphia), Mythic Quest: Raven's Banquet is a workplace comedy about a team of video game developers of a leading multiplayer online fantasy game. It's clever and silly, and so far the right blend of office humor and creative goofiness. The show stars McElhenney as the game's eccentric, egotistical creator, as well as Danny Pudi (Community), Charlotte Nicdao (Please Like Me), David Hornsby (It's Always Sunny…, Good Girls), and F. Murray Abraham (Homeland).
Dickinson (75%/90%)
1 season, season 2 due to premieres January 8, 2021; renewed for Season 3
In an exuberant combination of corsets and comedy, Dickinson reimagines the early years of renowned poet Emily Dickinson as a teenage rebellion with a very modern sensibility. Humor and contemporary music interspersed with high-budget production design come together to tell Emily's story from her point of view. Visuals aside, there is no lack of talent in this teen comedy, from Oscar nominee Hailee Steinfeld (True Grit) as Emily herself to Jane Krakowski (30 Rock, Unbreakable Kimmy Schmidt) and Toby Huss (GLOW, Halt and Catch Fire) as her frustrated parents.
Central Park (92%/72%)
1 season, renewed
From the creator of Bob's Burgers comes an animated musical comedy, Central Park, about the lives of a family living in Central Park and their quest to save it from a greedy land developer. The story is narrated by Birdie (Josh Gad), a busker in the park. Gad co-created the show. It also stars a bevy of vocal talents, including Hamilton's Leslie Odom Jr. and Daveed Diggs, Tituss Burgess (Unbreakable Kimmy Schmidt), Kristen Bell, and Katheryn Hahn and Stanley Tucci.
Little America (95%/78%)
1 season, renewed
Kumail Nanjiani and Emily V. Gordon, the husband-and-wife writing team that brought us The Big Sick, created Little America, an anthology series inspired by true stories featured in Epic Magazine. Each episode tells intimate, heartfelt stories of immigrants, finding inspiration and humanity at the heart of each. A broad range of both cast and creative help tell the stories, such as the "The Manager," written by award-winning playwright Rajiv Joseph and directed by Deepa Mehta.
Tehran (93%/73%)
1 season, renewed
In this espionage thriller from Moshe Zonder (Fauda), a Mossad hacker agent goes undercover on Tehran's dangerous mission. When her mission fails, she becomes trapped in a new life and an operation that puts her, and those close to her, in danger.
The Morning Show (61%/93%)
1 season, renewed
Apple's first big prestige-style series, The Morning Show, launched last November with a slew of heavy hitters. The behind-the-scenes drama about a popular morning show hit by a wave of scandal features Jennifer Aniston, Reese Witherspoon, Steve Carell, Billy Crudup, Mark Duplass, Gugu Mbatha-Raw, and Néstor Carbonell. In the first season, Aniston played Alex Levy, a morning show newscaster who struggles to keep her show afloat after the scandal caused her partner of many years, Mitch Kessler (Carell). It hit pretty timely buttons in the wake of the #metoo movement and felt very headline-ripped at times. What is in store for season 2?
Trying (86%/94%)
1 season, renewed
This British comedy follows Jason and Nikki, a couple desperately trying to have a baby from BBC Studios. When they continue to have trouble conceiving, they begin the maze of challenges in the adoption process. Will their chaotic lives and eccentric family and friends help or hurt them on the path to growing up and building a family?
Servant (83%/82%)
1 season, season 2 due to premiere on January 15, 2021
After a tragedy strikes the Turner family, the couple struggles to move forward and bring a new nanny, Leanne, into their home. However, she soon discovers things are not as they seem in this psychological thriller series produced by M. Night Shyamalan (The Sixth Sense) and created by Tony Basgallop (What Remains).
Home Before Dark (80%/88%)
1 season, renewed
Inspired by a real-life child journalist, Home Before Dark is a mystery series in which a nine-year-old girl's curiosity uncovers secrets from a long-buried cold case in her father's hometown.
For All Mankind (73%/87%)
1 season, renewed
What if Russia had put the first man on the moon? What if the space race continued? These are the questions raised by For All Mankind, a period science-fiction drama from Emmy Award-winner Ronald D. Moore (Outlander, Star Trek, Battlestar Galactica), Matt Wolpert (Fargo), and Ben Nedivi (Fargo). The story follows the lives of NASA engineers, astronauts, and their families through the 1960s and 1970s, the continuation of the space race—and what life might be like if space stayed at the forefront of the American Dream.
Defending Jacob (73%/88%)
Miniseries
Based on the New York Times best-selling novel of the same name, this thriller follows the story of a family dealing with their son being accused of murder. With strong performances from Chris Evans (Captain America), Michelle Dockery (Downton Abbey), and Jaeden Martell (It), it has been praised for its emotional intensity and ambiguity.
Little Voice (76%/83%)
1 season, pending
Jessie Nelson and Sara Bareilles, the writing/songwriting team that adapted the beloved indie film Waitress into a popular Broadway musical, are part of the creative force behind this "love letter to the diverse musicality of New York." It's a fresh and hopeful take on having the courage to find—and use—your voice.
See (43%/85%)
1 season, renewed
While critics panned this gritty, sci-fi post-apocalyptic drama, audiences dig it. Is it the plot or the star power of Jason Momoa (Game of Thrones) and Alfre Woodard (Luke Cage)? In a future Earth where a virus wipes out humanity's ability to see, society has restructured and evolved over into a tribal society of hunters. When warrior Baba Voss (Momoa) discovers his twin children have been born with the sense of sight, he must protect them from those who want to destroy it.
Oprah is All Over Apple TV +
Oprah, Oprah, and more Oprah. First, there is Oprah's Book Club. Since 1996, the queen of daytime talk has been recommending compelling reads for her audiences, sending nearly 80 titles to the top of best-seller lists. Now Apple brings the literary conversation to its TV, with Oprah hosting in-depth sit-down conversations with her selected books' authors. In The Oprah Conversation, the beloved host sits down (remotely) for extended personal interviews with a series of celebrities and newsmakers, ranging from Stevie Wonder and Mariah Carey to leading writers on racism issues. In Oprah Talks COVID-19, Oprah sits down with experts on trauma, isolation, and racial disparity in the wake of the current pandemic.
Kids Shows on Apple TV
Snoopy in Space (100%/85%) builds on the long-time relationship between Peanuts and NASA to produce this new animated series that follows Snoopy on his dream of becoming an astronaut, part of the Space Act Agreement to create STEM-focused educational books and toys about space and science.
The Sesame Street spinoff Helpsters (80%/100%) about a team of Muppet-like monsters who love to solve problems. The children's program is based on introducing preschoolers to the world of computer coding.
In Helpsters Help You, Cody teaches preschoolers how to deal with challenges like change and long-distance friends—largely aimed at the unexpected childhood issues during the time of Covid.
Another friendly face on quarantine life? Fraggle Rock: Rock On!, which brings back the beloved puppet Fraggles as they have to move into separate caves but still find a way to be united.
Also, look for a reboot of the popular 1990s PBS show Ghostwriter (100%/79%), in which a group of elementary kids solves mysteries with the help of a message-sending ghost. The new series focuses on returning lost literary characters to their proper places.
Unscripted Shows and Docuseries
Visible: Out on Television (100%/100%) is a documentary miniseries that features such icons as Neil Patrick Harris, Asia Kate Dillon, Margaret Cho, and more, as they look at the importance of television that has shaped America and the impact on it (and vice versa) of the LGBTQ movement.
Dear… (100%/88%, 1 season) tells biographical stories of famous people through letters written by those whose lives have changed and inspired.
Long Way Up (100%/100%, 1 season) follows Ewan McGregor and Charley Boorman on a journey across South and Central America on the backs of prototype electric Harley-Davidsons. This is actually the third in a series of epic adventures, the first two from 2004 and 2007 aired in the UK and are also available on Apple TV+.
Tiny World (100%) is a nature documentary narrated by Paul Rudd (Ant-Mann, get it?), showcasing nature's tiniest heroes and their extraordinary lives.
Original Films
Finally, Apple TV+ has also put together a short but growing list of original films, including several big-name stars and a handful of well-received documentaries.
The Banker (78%/100%) received a slightly modest critical response but has been a hit with viewers. An "inspired by true events" story of one the first wealthy African American businessmen, The Banker stars Anthony Mackie, Samuel L. Jackson, and Nicholas Hoult.
Hala (88%/58%) is a contemporary drama about a Muslim teenager balancing her traditional family life with being a modern teenager.
Greyhound (79%/75%) is a fast-paced WWII thriller starring Tom Hanks as a U.S. Navy Commander guiding an Allied convoy across the Atlantic while pursued by German U-boats, leading to the Battle of the Atlantic, one of the largest naval battles in history.
On the Rocks (86%/50%) stars Rashida Jones and Bill Murray as New York woman and her larger-than-life father in this comedy from Sofia Coppola.
The Elephant Queen (91%/93%) is a documentary film about a matriarch elephant, Athena, leading her family and herd across the African savannah after leaving their watering hole. Chiwetel Ejiofor (12 Years a Slave) narrates the film.
Beastie Boys Story (94%) is a must-see for fans, a documentary by Spike Jonze in which Mike Diamond and Adam Horovitz take viewers on their personal journey of friendship and the band over the last 40 years.
Dads (94%/96%) comes from director Bryce Dallas Howard, herself daughter of Hollywood legend Ron Howard, and explores modern-day fatherhood worldwide. Sharing anecdotes are some of Hollywood's most famous dads, sharing their own experiences and wisdom passed down, including Judd Apatow, Will Smith, Neil Patrick Harris, Ken Jeong, and Jimmy Kimmel.
Boys State (94%), Sundance Grand Jury Prize winner, is a startling look at American political divisions in the next generation. The documentary follows the Boys State program, specifically in Texas, where 1,100 boys from across the state build a representative government from the ground up.
Bruce Springsteen's Letter to You (94%/83%) follows The Boss reflecting on his life and career while recording with his full band live in the studio for the first time since "Born in the U.S.A."
Need More Information?
If this article didn't answer your specific question, head over to our Home Page! It will guide you to affordable internet providers, streaming services to meet your needs, information on antennas, and many more tools and resources to help you save money on TV and Internet access.
For tips and tricks on cutting the cord and other tech topics be sure to join our Facebook Page and Follow Us on Twitter.
Join Millions of Cord Cutters
*
Disclosure: Grounded Reason is supported by a small commission for purchases made through some product links on this website. We do not accept compensation from companies attempting to sway our review of products.