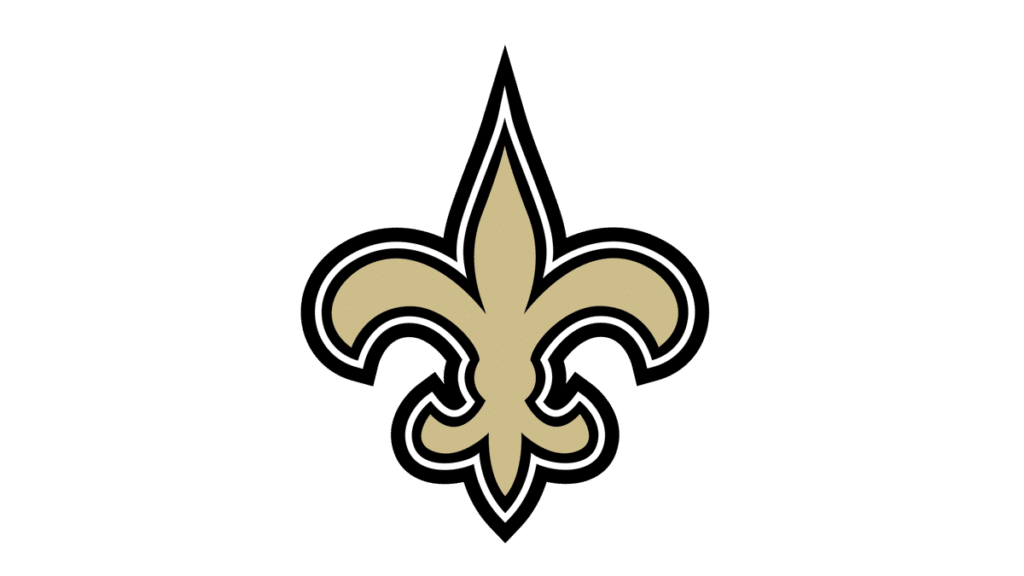 This Sunday, The Saints play the Falcons at 4:25 pm ET on Fox. This guide will explain how you can watch every New Orleans Saints game during the 2021-2022 NFL season, regardless of where you live. This guide will cover how you can watch all 18 weeks of regular season football, even if you don't have cable.
Best Solutions inside Saints TV Market: If you live in the Saints TV market, fuboTV (free trial) is your best option. This streaming service provides live access to all the channels you need to watch every Saints game: ESPN, Fox, NBC, CBS, and NFL Network.
Best Solution when living Outside the Saints TV Market: While fuboTV will provide access to nationally televised Saints games on ESPN, Fox, NBC, and NFL Network, Saints games may not air in your area if they aren't on a national broadcast that week. In those cases, you may have to use this blackout workaround.
Watch The Saints Online (Live Inside TV Market)
As you can see by the 2021 Saints Schedule at the end of this article, the Saints will play on a combination of NBC, CBS, Fox, NFL Network, and ESPN. Below are your options for watching Saints games.
Best Option – fuboTV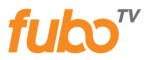 fuboTV offers subscribers local and cable TV channels just as if you subscribed to a cable TV package. The live TV streaming service provides all the channels you need to watch the Saints this season, including ESPN, Fox, NBC, CBS, and NFL Network. You can watch Saints games through fuboTV online or on your TV using a supported streaming device like a Roku or Fire TV Stick. I recommend checking their website to find the channels they offer in your area using this link.
FuboTV offers a One Week Free Trial, but there is no contract, and you can cancel any time. If you cancel during your free trial, you will not be charged at all. Here are some features included with your subscription to fuboTV:
live local CBS, FOX, ABC, and NBC broadcast in nearly all of the country along with NFL Network and ESPN.
a cloud DVR for recording games
stream to 3 devices at once (can upgrade to more)
The monthly cost of fuboTV currently starts at $69.99 per month. For more information on this streaming service, see our guide to fuboTV.
fuboTV is available on Android, iOS, Xbox One, 4th Gen Apple TV, Chromecast, Roku, and Amazon Fire TV and stick. There is no contract when you sign up, so you can cancel any time you like.
Other Options
Below are some other TV streaming services and options to watch the Saints this season.
Hulu Live TV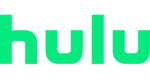 Hulu Live TV carries ESPN, NFL Network, Fox, CBS, ABC, and NBC. You can check to see which channels are available to you by entering your zip code on Hulu's channel finder.
Hulu Live TV costs costs $69.99 per month. You can cancel any time without penalty as there is no long-term contract. The list below shows some of what Hulu + Live TV has to offer:
live local ABC, CBS, NBC, Fox, and more in most markets of the country
Carries, ESPN, NBC, FOX, and CBS so you can watch the Saints
Live access to popular channels found on cable. See Hulu's channel lineup for a full list.
50 hours of cloud DVR storage. You can upgrade to 200 hours and fast-forward through recorded commercials for an additional $9.99 per month.
Comes with 6 customizable profiles
Watch Hulu on 2 screens at once. Watch on unlimited screens for an additional $9.99 per month
Includes all the on-demand access you normally receive with standard Hulu. This includes Hulu Originals.
YouTube TV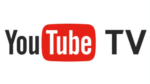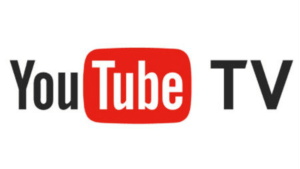 YouTube TV also offers Fox, NBC, CBS, ESPN and NFL Network, so you can watch every Saints game if you live in the Saints broadcast area. The service costs $64.99 a month. The live streaming service also includes a DVR and supports a host of streaming devices. YouTube TV supports Android, iOS, Apple TV, Fire TV, Chromecast, and more. The YouTube TV app has also returned to Roku devices after settling a dispute between the two companies. Like the other services, YouTube TV offers a free trial, cloud DVR, local broadcast channels, and many other features. Please read our review of YouTube TV for more details on their service.
DIRECTV STREAM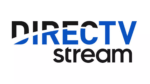 DIRECTV STREAM is a live streaming service that carries ESPN, Fox, NBC, ABC, and CBS, which will let you watch Saints games. However, DIRECTV STREAM doesn't offer NFL Network, which you may need to watch Thursday Night Football. ESP, Fox, CBS, NBC, and ABC are available in DIRECTV STREAM's "Entertainment" channel plan for $69.99 per month. You can sign up for a 5-day free trial. They don't force you into a contract, and you can cancel at any time.
The service also includes a cloud DVR service and allows you to stream to 20 devices simultaneously. DIRECTV STREAM is supported on Apple TV, Chromecast, Fire TV, iOS, Android, Roku, and more. See our review of DIRECTV STREAM for more details on this streaming service.
Local Channels Only
If you don't mind missing out on Monday Night Football on ESPN and Thursday Night Football on NFL Network, then you may get away with using a TV Antenna to provide your local NBC, CBS, Fox, and ABC stations.
If you live near network broadcast towers, you can watch games airing on CBS, NBC, Fox, and ABC free if you have a TV antenna. I recommend purchasing a TV antenna like the GE Ultra Edge antenna. As we said in our review of the GE Ultra Edge Indoor antenna, it provides a money-back guarantee with no questions asked if you purchase through Amazon. Purchasing an inexpensive antenna with a money-back guarantee eliminates the risk of paying too much for an antenna, setting it up, and realizing you cannot get reception for local channels TV. You can see our guide to using a TV antenna for more details.
Paramount+
Paramount+ is a streaming service from ViacomCBS. The streaming service provides games airing in your region on CBS. So you will be able to watch the Saints if they air on CBS that week. However, you would miss out on any games airing on ESPN, Fox, or NBC. To see if your local CBS channel is available on their service, you can check out their free trial. You can subscribe to Paramount+ for as little as $4.99 per month and have access to the NFL on CBS. See our review of Paramount+ for more information on the service.
Watch The Saints Online (Live Outside TV Market)
If you live outside the Saints TV market, the recommended solution above (fuboTV) will only provide access to nationally televised games (Thursday Night, Sunday Night, and Monday Night Football) airing on ESPN, NFL Network, and NBC. If you want to watch the Saints live but don't live in the Saints TV market, our recommended Solution is NFL Gamepass, but you need to use the following blackout workaround.
Blackout Workaround
NFL Game Pass is very limited If you live in the US. However, NFL Game Pass International will not only let you watch the Saints but every single game from every single team this season. While Game Pass International isn't available to you if you live inside the U.S, there is a way around this problem. You can use a VPN service outside the US to get your computer an IP address outside the US. Then, you won't be blocked from using NFL Game Pass. You can do this with a VPN like IPVanish by following these steps:
Sign up for IPVanish.
Once you sign up, install the IPVanish client. After that, it's simply a matter of starting the client, logging in, and click India as your location on the map to turn on the VPN.
Your computer now looks like it's in India.
Clear your browser cache. This is important in case Game Pass stored a location cookie on your system
Go to https://www.nflgamepass.com/. When you click "Sign Up Now" you should be redirected to the Game Pass International page where you can sign up. Notice this page says, "All games LIVE." You even get a free trial to test this out. I suggested India as a location since it seems to be much cheaper than other parts of the world, but you can experiment with different countries if you like.
Saints 2021 TV Schedule
The Saints 2021 TV schedule is in the table below, along with the game's TV network.
(*) – indicated a flex week game that is subject to change
(Local) – indicates a preseason game that will air on the local CBS or Fox affiliate
| Week | Date | Time (ET) | Opponent | Network |
| --- | --- | --- | --- | --- |
| 18 | Sun, Jan 9 | 4:25 PM | Falcons | Fox |
For information on other teams or nationally broadcast games, please see our article How To Watch The NFL without Cable.
Need More Information?
If this article didn't answer your specific question, head over to our Home Page! It will guide you to affordable internet providers, streaming services to meet your needs, information on antennas, and many more tools and resources to help you save money on TV and Internet access.
For the latest news tips and tricks on cutting the cord and other tech topics be sure to follow our Google News Feed, like our Facebook Page and Follow Us on Twitter.
Join Millions of Cord Cutters
*
Disclosure: Grounded Reason is supported by a small commission for purchases made through some product links on this website. We do not accept compensation from companies attempting to sway our review of products.