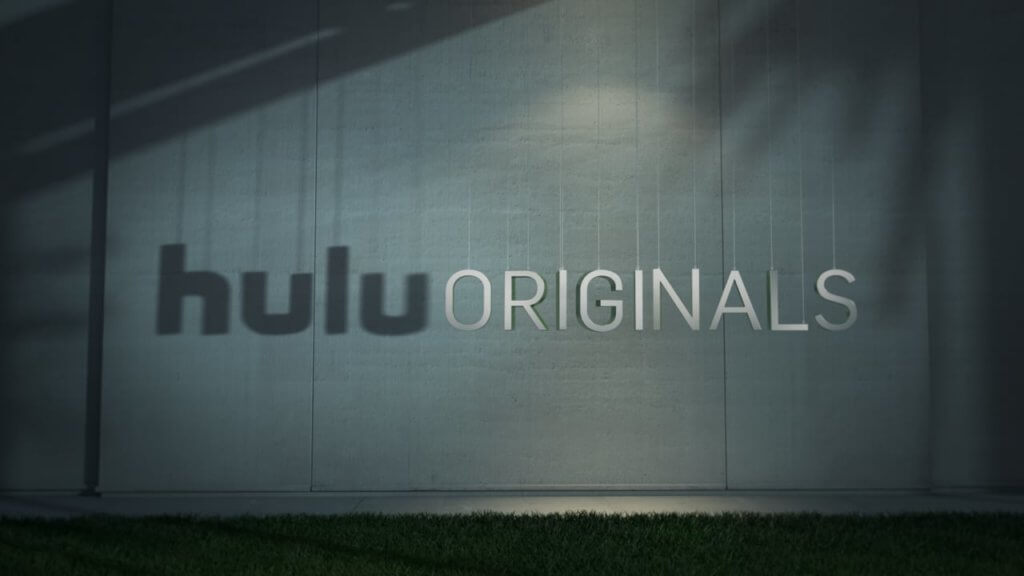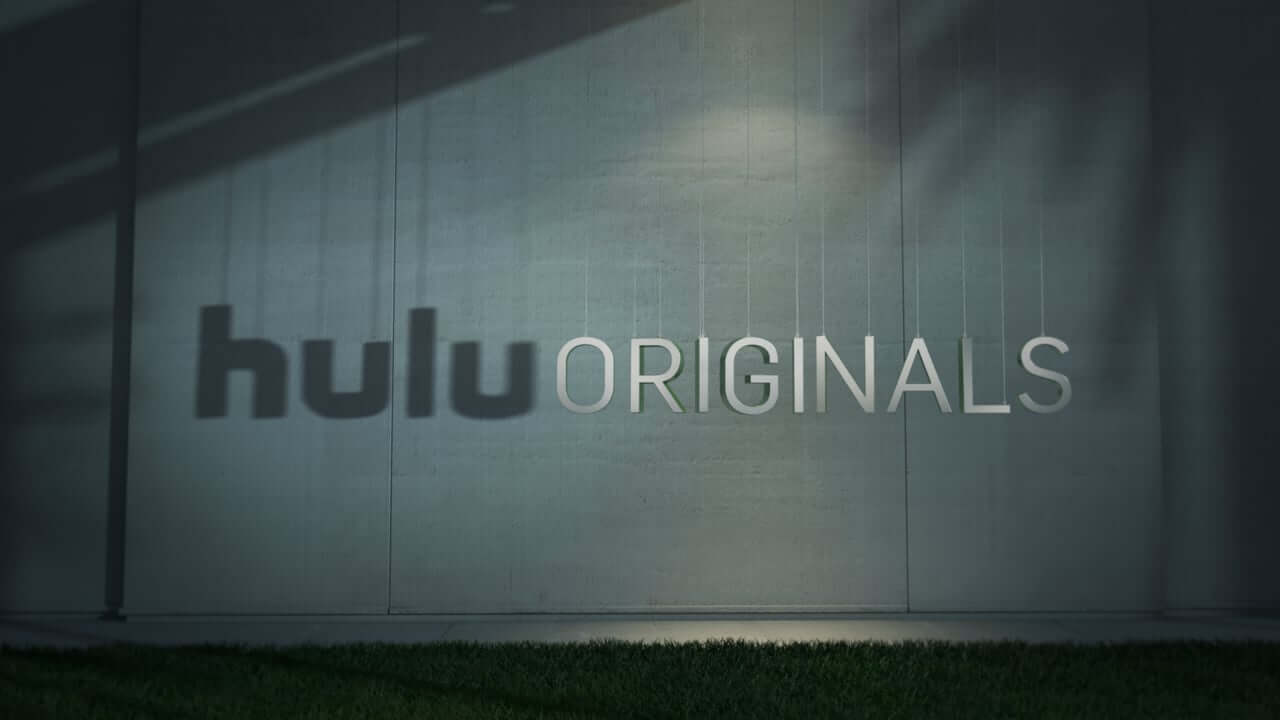 Hulu has been busy this year, adding to its lineup of Hulu Originals, with several recent hits returning for new seasons, even if a few of their most recent comedies have had lukewarm receptions (How I Met Your Father, Sex Appeal). Looking at both new seasons of returning favorites, well-established favorites, and fresh arrivals, here is an updated round-up of some of the best offerings from Hulu. Many of the previous entries or honorable mentions are still on the list, with updated ratings and renewal news when applicable.
This list is a scientific blend of Rotten Tomatoes scores (the two percentages, noting critical and audience response), the initial buzz for new series, as well as broader public appeal, and maybe just a little of this reviewer's opinions.
If you don't have Hulu and want to watch any of the shows on our list, subscribing is easy. Start with a 30-day free trial, and then choose from several plans:
$7.99/month with limited commercials
$14.99/month commercial free
$69.99/month live TV of up to 50 channels, as well as on-demand feature. Note: The free trial is not available on the Hulu + Live TV option.
Hulu is available on Apple TV, Roku, Chromecast, Amazon Fire, Xbox, and mobile devices. See our review of Hulu for a complete list of features.
Best Hulu Original Shows
1. Only Murders in the Building (100%/93%)
2 seasons, pending
This comedy, co-written by comedy legend Steve Martin, stars Martin, Martin Short, and Selena Gomez as three strangers completely obsessed with true crime. Living in the same upscale New York apartment building, the three discover their shared interest when a fellow resident dies, and come together to start their own true-crime podcast. Season 2 is currently airing, and is still keeping fans engaged in the antics of the amateur crime solvers.
2. Shoresy (100%/91%) – NEW
1 season, pending
In this spinoff of the hit Candadian comedy Letterkenny, the titular character of Shoresy (Jared Keeso) moves to Sudbury to join the struggling Triple A-level ice hockey team, the Sudbury Bulldogs. Hockey wackiness ensues.
3. Harlots (97%/89%)
3 seasons, ended
For three shining seasons, this period drama a co-produced by Hulu and ITV in the UK, continually carried strong ratings and viewer popularity. Created by Alison Newman and Moira Buffini, Harlotsis a primarily female-driven project, written and directed by women and starring an impressive group of leading ladies. The series is a lush romp set in 18th-century England's sex trade. The story follows Margaret Wells, a woman balancing her role as a brothel owner with raising two daughters in an era very much driven by the patriarchy.
4. PEN15 (97%/87%)
2 seasons, ended
This whimsically awkward comedy, co-created and written by real-life best friends Maya Erskine (Casual, Insecure) and Anna Konkle (Rosewood, Maron), chronicles "middle school as it happened." From burgeoning sexuality and early romantic encounters to the challenges of changing friendships and peer pressure, PEN15 tackles each awkward bump on the road to maturity—with the added twist of the adult creators playing13-year-old versions of themselves surrounded by actual teen actors. Both endearing and cringe-worthy, PEN15 has won over audiences and critics alike.
5. Ramy (96%/86%)
2 seasons, renewed
Comedian Ramy Youssef frequently pulls from his own life as a Millennial Muslim American in his self-created fiction series about the struggles of a first-generation Egyptian American Muslim living in New Jersey. The show focuses on finding a personal spiritual path and balancing with his traditional culture in modern America. Hilarious and insightful, Ramy is a nuanced look at family, religion, and culture in all of its messy, complicated humanity. Check out our preview of Ramy.
6. Love, Victor (95%/93%)
3 seasons, ended
Set in the same world as the 2018 hit film Love, Simon, this series chronicles the arrival of Victor to Creekwood High School. Dealing with teenage struggles of self-discovery, complicated home life, and exploring sexual orientation, Love, Victor is charming both critics and audiences. Heartfelt, wholesome, and encouragingly inclusive, the series makes room for a new form of high school story. The popular show just returned with its third season.
7. The Great (94%/85%)
2 seasons, renewed
The Great crosses a lush period drama with a satirical comedy in a fine frivolous fashion. Chronicling the rise of Catherine the Great, the series pairs Elle Fanning and Nicholas Hoult as the outsider queen and her foppish monarch spouse, who she develops dark intentions toward on her path to becoming the longest-reigning woman in Russian history. Wickedly funny if a bit dark, The Great manages to walk a fine line between costume drama and not taking itself too seriously—a feat that snagged it Emmy nominations for writing and directing. Its second season also helped to boost its ratings, and fans were rewarded with news of a renewal.
8. This Way Up (91%/92%)
2 seasons, pending
The long-awaited second season of this quirky Irish dramedy just arrived in the U.S. via Hulu, and it has helped to shoot this one up the top of the ratings. This Way Up follows Áine, a single woman recovering from a "wee little" nervous breakdown under the wary eye of her older sister Shona, who is juggling her own minor crisis of identity in her romantic life. The simultaneously raw and light approach to mental health and the strong comedic cast make this series totally worth the binge.
9. Solar Opposites (98%/81%)
2 seasons, season 3 premieres July 13, renewed through 4
The continued growth in popularity in this adult animated series helps put it on the chart. In the series, a group of aliens set adrift after the destruction of their homeworld end up on Earth. Wackiness ensues in their lack of comprehension of human culture and entertainment and an inability to distinguish between reality and fiction.
10. The Handmaid's Tale(83%/77%)
4 seasons, renewed
While no longer the highest-ranking, review-wise, the ongoing popularity of The Handmaid's Tale keeps it on the list (and recently renewed for a fifth and sixth season). Based on Margaret Atwood's 1985 novel, The Handmaid's Tale is a dark drama in which a totalitarian society takes over following a Second American Civil War, and fertile women, the "Handmaids," are forced into child-bearing slavery.
11. Life & Beth (92%/78%) – NEW
1 season, renewed
Amy Schumer stars as Beth, a seemingly successful woman who leaves her job and long-term relationship on a search to find what she wants out of life. The journey takes her back through her past to her younger self (Violet Young), the choices that brought her to where she is, and onto a new path of self-exploration. The series co-stars Michael Cera, Yamaneika Saunders, Michael Rapaport, and Susannah Flood.
12. Castle Rock (88%/79%)
2 seasons, ended
The anthology series Castle Rock is one of several Stephen King properties in development with Hulu. The first season debuted in July 2018 with 10 episodes intertwining the lives of characters in the small town of Castle Rock, Maine, the setting for many of King's novels and stories. Castle Rock weaves multiple stories in and out of the King canon, tying together his prominent themes in a new suspense/thriller. Season 2 focused on such classics as Misery and The Body (Stand By Me) and managed to hold as strong a following as season 1.
13. Shrill (88%/62%)
3 seasons, ended
Shrill, inspired by Lindy West's 2016 feminist memoir on body positivity Shrill: Notes from a Loud Woman, focuses on Annie (Aidy Bryant), an overweight young woman with a burgeoning new career who is ready to change something in her life—but not her body. The show's short, sweet first season easily won over audiences and critics for its combination of comedic misadventures with heartfelt honesty, as well as a pointed commentary on beauty standards. Star Aidy Bryant (Saturday Night Live), who wrote and adapted the series along with West and Alexandra Rushfield, brings a star turn as one of the few plus-size leads on TV. While renewed twice, the audience seems to have waned and it was canceled after the third season. Read our original preview here.
14. Marvel's Runaways (85%/68%)
3 seasons, ended
Hulu Originals partnered with Marvel for this teen-oriented superhero drama in which six teenagers are brought together through the discovery of their parents' criminal doings—and their possible supernatural powers. While sharing continuity within the larger MCU, the series primarily focuses on the lives of teens, giving series treatment to the issues of younger characters than other entries in the franchise. Season 2 took the kids deeper underground and in a new type of battle, not just with their parents and the threat of earth's destruction, but also into the complicated relationships within one's own family. In the final season, all secrets were revealed, alliances tested, and the answers all brought to life. Read our initial review here.
15. Marvel's Hit-Monkey (77%/90%)
1 season, pending
More Marvel and more adult animation, Marvel's Hit-Monkey follows an unjust snow monkey who becomes a hit-man (er, monkey), mentored by the ghost of an American assassin after his tribe is slaughtered. It features the voice talents of Fred Tatasciore, Jason Sudeikis, George Takei, Olivia Munn, Ally Maki, and Nobi Nakanishi.
16. Wu-Tang: An American Saga (74%/95%)
2 seasons, renewed (for a final season)
This drama series follows a fictionalized account of the formation and rise of the popular Wu-Tang Clan band. Set in 1990s New York, the show follows the vision of Bobby Diggs, aka The RZA, as he strives to form the band and help a group of young black men who might otherwise fall into the crack cocaine epidemic.
17. Marvel's M.O.D.O.K. (88%/66%)
1 season, pending
Another adult animation series to crack the list, Marvel's M.O.D.O.K., is about a megalomaniacal supervillain whose years of pursuing his dream to control the world have only left him with his evil organization and his marriage in ruins.
18. Maggie (70%/86%) – NEW
1 season, pending
Maggie stars Rebecca Rittenhouse (Four Weddings and a Funeral), a psychic who can see into the future of everyone around her, from friends and family to random strangers. However, an unexpected glimpse into her own future may just predict the path of her own love story. . . which might make it harder to actually fall in love.
19. Woke – 74%/87%
2 seasons, ended
This irreverent comedy is based on the work of artist Keith Knight and stars Lamorne Morris as a cartoonist whose daily life is interrupted on the brink of reaching commercial success. After a traumatic police-profiling incident, he begins hearing voices in everyday objects, making the show a surprising blend of serious race issues and surreal silliness.
20. The Hardy Boys(71%/87%)
2 seasons, pending
Another vintage childhood classic has been rebooted, but perhaps with a little less soap and grit than the likes of Riverdale and Sabrina. This retro-styled and mildly successful take on the classic mystery series, The Hardy Boys, features brothers Frank and Joe Hardy, who move from the big city to the small hometown of their parents after a family tragedy. Here their detective father is pulled into a secret investigation, and the boys can't help but be drawn in, too.
Top Hulu Original Miniseries
Normal People (91%/92%)
This intimate portrayal of modern love follows the lives of Marianne and Connell and their on-again, off-again affair that goes on for years. The series is based on Sally Rooney's best-selling novel, which looks at how people are drawn together even as their lives and social classes pull them apart. From the acclaimed director of Room, the show is a quiet and tightly crafted examination of intimacy.
Mrs. America (96%/69%)
While audience reaction was mixed, there was no doubt that this 2020 miniseries about the movement to pass the Equal Rights Amendment was a popular favorite when it debuted. The series garnered ten Emmy nominations, including a win for Uzo Aduba (Orange Is The New Black). The focus of the political story is through the eyes of the women involved and the backlash the ERA faced from conservative Phyllis Schlafly (Cate Blanchett), giving rise to the Moral Majority.
Looking for Alaska (92%/92%)
Adapted from the best-selling novel by John Green, Looking for Alaska is a compelling series that is worth the watch. The long-form structure allows for a tighter connection to the original story than the film adaptation, and compelling performances by the young teen actors make it raw and relevant. The series tells the story of Miles, a young man struggling with high school, transferring to a boarding school for a fresh start, where he develops lasting friendships and falls for titular Alaska. When sudden tragedy strikes, the young group is forced face-to-face with grief and the pains of growing up.
Captive Audience (92%/88%) – NEW
The story of how a story gets told and the impact of the media's magnifying glass, Captive Audience looks at two true crime stories that hit the same family. In 1972, seven-year-old Steven Stayner was kidnapped and held captive for seven years. When four women are brutally murdered in 1999, the investigation comes surprisingly close to home, putting the Stayner name back in the media spotlight. The series looks at the role of the media spotlight, and how eager is the media to feed our hunger for information.
The Girl From Plainville (94%/48%) – NEW
The eight-episode true-crime series stars Elle Fanning and Colton Ryan and follows the true story of Michelle Carter and Conrad Roy III and the events surrounding his shocking suicide–for which she would eventually be convicted of involuntary manslaughter.
The Accident (93%/44%)
When a Welsh community is rocked by an accident that kills a group of children, tensions run high in the search for justice. With questions unanswered by town leadership, one woman struggles to help hold the community together, while caring for her daughter—the one survivor of the accident.
Dopesick (87%/94%)
Dopesick, produced by award-winning writer and producer Danny Strong and star Michael Keaton, looks at the explosion of the opioid epidemic in America, from its start by Big Pharma, to the heavily impacted Virginia mining town, to the DEA investigating the crisis. Inspired by the New York Times bestselling book by Beth Macy, the series stars Michael Keaton, Peter Sarsgaard, Michael Stuhlbarg, Will Poulter, John Hoogenakker, Kaitlyn Dever, and Rosario Dawson.
The Dropout (89%/80%) – NEW
This three-episode limited series is based on the stunning story of Elizabeth Holmes (Amanda Seyfried), the world's youngest self-made female billionaire, and her fraudulent blood-testing company, Theranos.
Catch-22 (84%/81%)
The story of a U.S. Air Force bombardier in WWII, this new miniseries based on Joseph Heller's classic novel of the same name has received solid fan and critic reviews. The young man struggles between the threat of outside enemies and the brutally increasing demand of his own army, forcing men to fly more and more missions. To avoid the missions, he'll be caught in the titular Catch-22—to fly the dangerous missions is insane, to refuse to fly out of fear of personal safety makes him clearly sane, therefore ineligible to be relieved of duty.
Devs (82%/77%)
Created by Alex Garland (Ex Machina, Annihilation), Devs is a compelling thriller about a young computer engineer searching for secrets in a cutting-edge tech company into which her boyfriend disappeared. The series co-stars Nick Offerman (Parks and Recreation), in perhaps his creepiest role to date.
Pam & Tommy (79%/66%) – NEW
The series is based on the true story of the leaking of Pamela Anderson (Lily James) and Tommy Lee (Sebastian Stan)'s sex tape in the early days of the internet. Exploring the intersection of privacy, technology, and celebrity, Pam & Tommy combines mixes crime caper with a love story and a cautionary tale for the modern age.
Little Fires Everywhere (79%/60%)
Elements of this suburban drama want to capture the hit status that was HBO's Big Little Lies, a similar book-turned-series also starring Reese Witherspoon. While not garnering quite the same level of excitement, this 1990s-set drama is solid for fans of the genre, and with star power like Witherspoon and Kerri Washington, you're in for some fierce standoffs. Read our preview here.
Candy (69%/70%) – NEW
Another true crime miniseries, Candy follows the 1980s case of housewife Candy Montgomery, who seemed to have done it all right, until an extramarital affair with her neighbor and friend Betty Gore's husband leads to the brutal murder of Betty. Was Candy capable of chopping her friend 41 times with an ax? Hulu's version of the story stars Jessica Biel as Candy, Melanie Lynskey as Betty, as well as Timothy Simons, Pablo Schreiber, and Raúl Esparza.
Nine Perfect Strangers (62%/59%)
Another attempt to get on the Big Little Lies hit parade, this time using the same source author (Liane Moriarty) and creator (David E. Kelley), but this drama/mystery still fell short, despite cumplusive viewers. The show stars Nicole Kidman and Melissa McCarthy and follows nine stressed-out city folk who decide to go to a health-and-wellness resort that promises healing and transformation but it is much more than they bargained for. While well acted and intriguing, perhaps the show would have fared better if it stuck closer to the source materia.
Honorable Mentions
From the quickly canceled to the not-quite-Hulu Originals originals, here is a selection of past-ranked shows and miniseries that might be worth checking out.
Taste the Nation with Padma Lakshmi (100%/67%)
2 seasons, pending
Fans and critics can't quite agree on this new food show hosted by Padma Lakshmi (cookbook author and former host of Top Chef), although its second season fared slightly better. In her journey across America, Lakshmi explores the many variations of what American food is, from the diversity of immigrant groups to indigenous communities. The show hopes to be a deeper look into food as a source of community, and cultural roots, as well as explore the complicated identity of "American." It's a rather enjoyable way to decompress and take a breath from the current state of America.
High Fidelity (86%/79%)
1 season, ended
This fresh take on the cult favorite film puts Zoë Kravitz in the lead role of "Rob," a record store owner—now in too hip Brooklyn—who explores her top 5 romantic hits (relationships) in hopes of figuring out what went wrong. The show won over audiences, with its more modern vibe and Kravitz's charm—although apparently not enough, and the show was not renewed. You can read our original preview here.
Veronica Mars (79%/78%)
1 season, ended
The fourth season "reboot" of the cult mystery drama brought the popular former-teen detective back to audiences with an eight-episode new season. The show caught up with Mars returning to her seaside hometown and her roots as a private eye, digging into a series of mysterious bombings disrupting spring break. While there were mixed reactions from fans on the season's conclusion, and it may have tied up things too neatly for another season, it was a fun revisit to the series and the characters that had been so beloved on the 2004 CW drama. Read our preview here.
Dollface (56%/74%)
2 seasons, ended
Despite mixed reviews, clearly, this quirky dramedy was a few folks' cups of tea. Kat Denning stars as Jules, who has to rediscover herself and how to reconnect with female friends after her long-time boyfriend dumps her. With surreal comic interludes (talking cat-head lady, anyone?) and a blunt, cutting sense of humor, the series is a rather twisted but clever jaunt worth a few hours. Read our preview here.
Utopia Falls (43%/93%)
1 season, ended
About as expected, Utopia Falls has huge points of appeal and a lot of immature and predictable tropes of young adult dystopian stories. But the highs—strong cast, a killer soundtrack, awesome dance sequences—might be just the thing that earned the otherwise mediocre show a fan following. Read our preview here.
Four Weddings and a Funeral (42%/82%)
Perhaps not a critic favorite, but the quirky British miniseries, based on Richard Curtis's 1980s hit film of the same title, has an active niche audience. And for fans who fit that niche, it is a delightfully frothy romp. Stretched over a year of the titular four weddings and a funeral, a group of friends explores love, loss, successes, and struggles for identity in modern-day London. It's a little sappy and self-referential but manages to hit the heartstrings. Read our preview here.
Old Favorites
Many of these series have been over for a bit, but we couldn't entirely take them off the list of the top recommendations, as they are still choice selections in Hulu's collections.
Future Man (91%/83%)
3 seasons, ended
Previously an honorable mention, the later seasons of this dark comic adventure bolstered its profile with fans, as well as its place on this list. Future Man stars Josh Hutcherson (Hunger Games) as a slacker janitor and gamer who is called upon to save the world after his futuristic video game turns very real. Co-starring Eliza Coupe (Happy Endings) and Derek Wilson (Preacher).
Difficult People (96%/86%)
3 seasons, ended
Difficult People isn't everyone's cup of tea. It's a dark comedy starring series creator Julie Klausner, along with Billy Eichner, which follows the pair as struggling and bitter comedians in New York. Their frequently clueless and antisocial behavior consistently lands them in one awkward situation after another in each 30-minute episode. Despite the often offensive or cringe-worthy antics, the series is smart and built a solid following (not hurt by the influence of executive producer Amy Poehler).
Casual (92%/89%)
4 seasons, ended
Casual focuses on the antics and bonding between two adult siblings who face the challenges of the dating world side by side after newly divorced Valerie moves in with her bachelor brother Alex, along with Valerie's teenage daughter. All three are navigating the waters of casual dating while on the road to personal growth. The show earned regular rave reviews and was considered a turning point in the quality and expansion of Hulu's original content.
The Path (77%/80%)
3 seasons, ended
Despite some mixed reviews, this mysterious drama has not been short of viewers or fans. The Path centers on a family in the center of a controversial cult, dealing with the struggle between power, belief, and personal relationships. Starring Aaron Paul (Breaking Bad), Michelle Monaghan (True Detective), and Hugh Dancy (Hannibal), the series starts insular, dealing with a personal crisis of faith, but grows and expands over the three seasons.
Not So Original Hulu Originals
Hulu has been building a pretty good library of "Originals" that are not actually original to Hulu but rather canceled shows they have given new life to (The Mindy Project) and older or international series that they have picked up for exclusive distribution.
Letterkenny (90%) is the latest popular new-to-Hulu Original. Picked up with its seventh season, the popular Canadian comedy debuted in 2019 and has since been the exclusive U.S. home for the series, including its new season 10 (with season 11 confirmed). All released seasons are available on Hulu. Letterkenny is a quirky comedy about a small town of three constantly feuding communities: the Hicks, the Skids, and the Hockey Players. Let the wacky antics ensue.
The Wrong Mans (95%/91%) is a two-season British comedy from BBC Television, in which a county council employee and his mate become entangled in a deadly criminal conspiracy. Created by James Corden and Mathew Baynton, the series combines the intricacies of a crime drama with the tropes of a sitcom, all driven by a simple case of mistaken identity.
National Treasure (97%/87%) first aired in the United Kingdom, but the streaming service has exclusive distribution rights. The series is a four-part drama inspired by a real-life police operation that uncovered cases of abuse by several veteran TV performers. Starring Robbie Coltraine, the four-part television drama is engaging, timely, and received universal acclaim when it aired in 2016.
11.22.63 (83%/88%) is a science fiction miniseries thriller based on Stephen King's novel about an ordinary English teacher sent back in time to stop the JFK assassination. Mysterious setbacks and supernatural happenings keep the series engaging through all eight episodes, and the compelling storytelling is not surprising given the pedigree involved. The series stars James Franco and Chris Cooper.
Need More Information?
If this article didn't answer your specific question, head over to our Home Page! It will guide you to affordable internet providers, streaming services to meet your needs, information on antennas, and many more tools and resources to help you save money on TV and Internet access.
For the latest news tips and tricks on cutting the cord and other tech topics be sure to follow our Google News Feed, like our Facebook Page and Follow Us on Twitter.
Join Millions of Cord Cutters
*
Disclosure: Grounded Reason is supported by a small commission for purchases made through product links on this website. We do not accept compensation from companies attempting to sway our review of products.