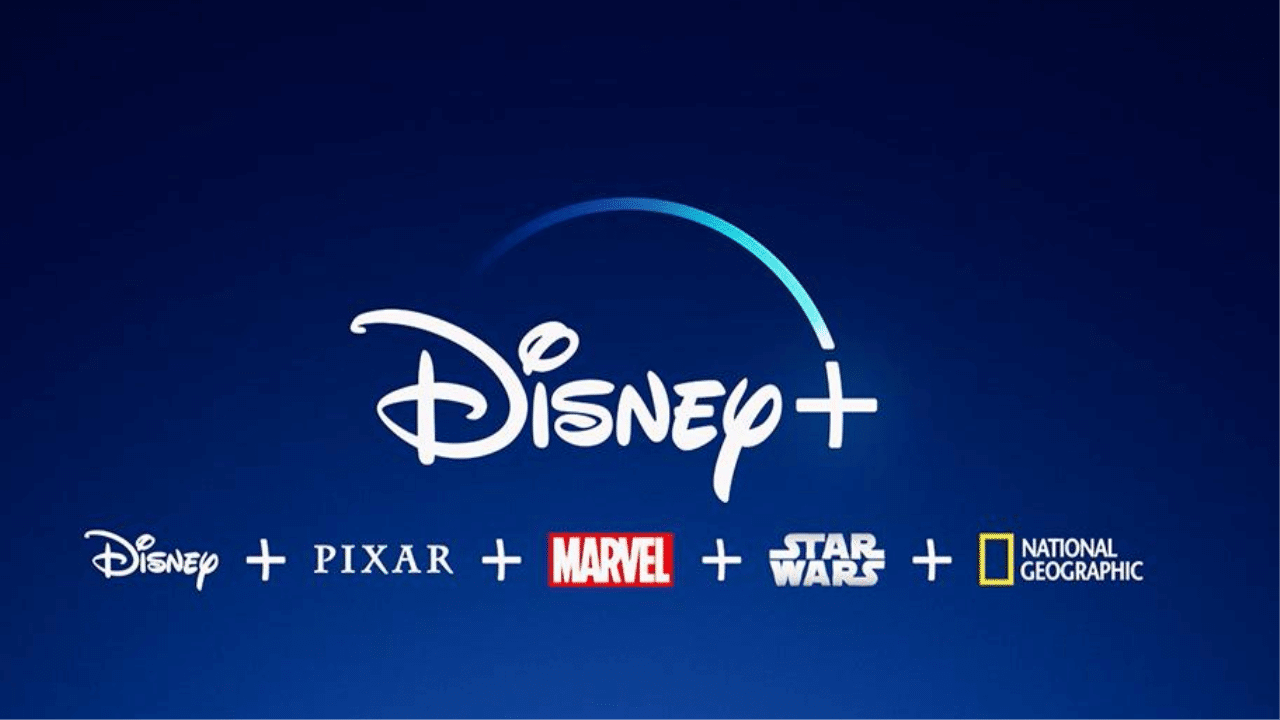 We wanted to put together a review of the Disney+ (Disney Plus) streaming service that answers any question one may have about the streaming service and see if Disney+ is worth the price.
What is Disney+
Disney+ is a Disney-owned OTT (over the top) subscription-based streaming service. The service provides video-on-demand content from Pixar, Marvel, Lucasfilm, National Geographic, and the recently acquired 20th Century Fox.
Disney+ offers direct-to-consumer streaming, so you do not need a cable TV or satellite subscription to purchase. Let's look at the content, features, pricing, and devices supported by Disney+.
How Much is Disney Plus
Disney+ costs $7.99 per month. However, Disney+ also has year-long subscriptions at a discounted price of $79.99. There would be no contract commitment unless you chose the annual plan. You can subscribe through this sign-up page.
Bundle Disney+, ESPN+ and Hulu
Disney also allows subscribers to bundle Disney+ with Hulu's streaming library and Disney's ESPN+ streaming service for just $13.99 per month.
If you already have Hulu, you are still eligible for this offer. You can sign up for the bundle through your Hulu account. We've put together a guide on How To Bundle different Hulu plans with Disney+ if you need more detail. Disney+ is included with Hulu's "Hulu + Live TV" plan.
Disney no longer offers a free trial to Disney+.
What's on Disney+
Disney+ is more than just classic Disney films and TV. It is the online streaming hub for Marvel, Star Wars, Pixar, and more. Here are some of the highlights:
The entire Disney Movie Vault
Every Pixar Movie and shorts
Star Wars movies and TV shows
New Marvel, Star Wars, Disney, and Pixar movies will stream exclusively on Disney+
Nearly 500 movies and 7500 TV episodes in all.
A ton of Muppets Content
Original Shows and more which we will cover later in this article
Disney has also revealed an entire slate of original shows and movies that will be coming to Disney+ over the next few years. Here are some of the highlights
Star Wars
Obi-Wan Kenobi – Ewan McGregor returns to play Obi-Wan Kenobi in this Disney+ series. Hayden Christensen is coming out of retirement to play Darth Vader in the show as well.
Ahsoka – A The Mandalorian spin-off starring Rosario Dawson as the Jedi Ahsoka Tano
Andor – Will follow the spy exploits of Cassian Andor from the movie Rogue One
The Acolyte – Set 200 years before The Phantom Menace, this show is billed as a "mystery thriller" set within the latter days of the High Republic
Marvel
Ms. Marvel – Features Kamala Khan, a Pakistani American teenager with shapeshifting abilities, tied to Captain Marvel 2 film
Disney Has also announced a Skrull Show called Secret Invasion, a Groot Show, She-Hulk, and more.
Other Disney and Pixar Content
There is also a ton of non-Marvel/Star Wars content coming to Disney plus. We will see:
Dug Days is about the dog from Up trying to make his way in suburbia
a Cars series about Lightning McQueen and Mater driving around the country
Lightyear, the definitive story of the original Buzz Lightyear
a Baymax show
A Zootopia show
a Moana show and more
Original Shows on Disney+
Disney has an entire slate of TV shows available on Disney+. Here are some of the highlights.
The Mandalorian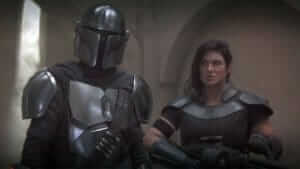 I've been craving a Star Wars Bounty Hunter movie since I first saw Boba Fett in Empire Strikes Back when I was a kid. The Mandalorian TV series may be better than I imagined.
The series focuses on a Mandalorian bounty hunter similar to Boba Fett. The timeline takes place about five years after the fall of the Empire in Return of the Jedi. This is the first time we see this period of the Star Wars universe on screen. Disney has already released 2 seasons of The Mandalorian on Disney+ and announced that season 3 is on the way.
The Mandalorian is the first live-action Star Wars series and it is written and produced by Iron Man director Jon Favreau. This series is currently available on Disney+. You can read my review of The Mandalorian and see why Disney could take my $7.99 per month on the movies and this series alone.
Moon Knight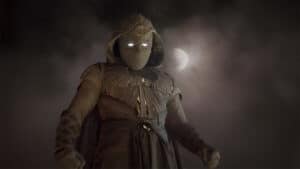 Moon Knight stars Oscar Isaac as Steven Grant, a seemingly mild-mannered gift-shop worker who shares a body with mercenary Marc Spector due to dissociative identity disorder. As Steven, he must come to grips with his alternate identity, who has become the conduit for the Egyptian moon god Khonshu. Meanwhile, their enemies are rapidly converging upon them, led by a religious zealot, Arthur Harrow, played by Ethan Hawke. Moon Knight and how to watch it online
Loki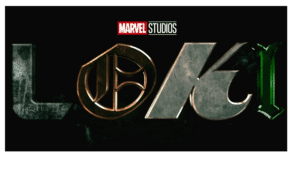 Loki follows Marvel's favorite trickster Loki (Tom Hiddleson playing the role), who travels through time due to events during the Avengers: Endgame movie released in 2019. This time-hopping Loki finds himself before an agent of the Time Variance Authority (TVA) named Mobius (played by Owen Wilson.) Mobius is tasked with monitoring and ensuring the universe's timeline is in order. Loki is brought in as a "time-variant" and is left with the ultimatum of helping Mobius fix the timeline and possibly be erased from existence.
WandaVison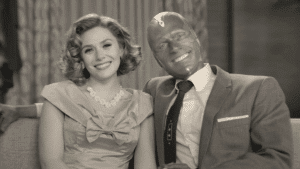 WandaVision brings the MCU to the world of classic television, as Wanda (Elizabeth Olsen) and Vision (Paul Bettany) find themselves living as a married couple in a perfect suburban ideal. The show takes place after the events of Avengers: Endgame, and much happens in a show within a show that mimics various decades of classic American TV with homages to shows like The Dick Van Dyke Show, Family Ties, Family Matters, and even Modern Family. However, the show veers into a bit of the Twilight Zone as the facade cracks, and things are revealed to be more nefarious than we first thought. The show has a great supporting cast with character actor Kathryn Hahn (Transparent and Parks and Recreation) playing Agnes, the nosey neighbor. The series also includes several Marvel film characters such as Darcy Lewis (Kat Dennings) from the Thor films; Jimmy Woo (Randall Park), Scott Lang's FBI parole agent in Ant-Man and the Wasp; and an all-grown-up Monica Rambeau (Teyonah Parris), the precocious daughter of Carol Danver's best friend in Captain Marvel.
Book of Boba Fett
Book of Boba Fett focuses on legendary bounty hunter Boba Fett (Temuera Morrison) and mercenary Fennec Shand (Ming-Na Wen), staking their claim on the late Jabba the Hutt's territory of the galaxy's underworld. Fennec Shand appeared in the first season of The Mandalorian, apparently left for dead but rescued by Boba Fett, whom she now travels with as a seeming debt of honor. Together they face off against a collection of alien mobsters in the Tattoonie underground–where Fett very confidently sits before them on Jabba's throne.
Hawkeye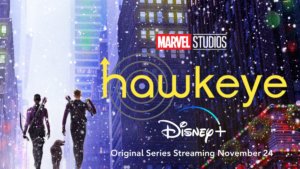 Hawkeye stars Jeremy Renner, reprising his role as Clint Barton, AKA the Avengers' (underdog) archer Hawkeye, joined by Hailee Steinfeld (Dickinson) as Kate Bishop, a young skilled archer, and his biggest fan. Clint just wants to get home to his family for the holidays but is reluctantly drawn into a battle against a criminal conspiracy.
The Falcon and The Winter Soldier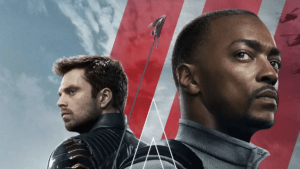 The Falcon and The Winter Soldier is the latest Marvel Cinematic Universe television show to air on Disney+. The 6 episode show stars Anthony Mackie as Falcon and Sebastian Stan as The Winter Soldier as these former sidekicks take their first leading role. The show will center around Falcon (AKA Sam Wilson) taking up Captain America's shield after Steve Roger's retirement. The Winter Soldier (AKA Bucky Barnes) will team up with Wilson as he comes to grips with his troubled past without his friend Steve Rogers's help and guidance. The events in the show take place about 6 months after the events in Avengers: Endgame. The show
Disney+ Features and Specs
The list below details all the features and specifications you should be aware of when subscribing to Disney+
How To Watch Disney Plus
As you see below in the "supported devices" section, Disney+ is available on a wide array of devices. Once you sign up for Disney+, you can download the Disney+ app and start binging content!
Where to Get the Disney+ App
After you sign up for Disney+, download the app from the sources below:
Roku, Fire TV, Apple TV, Game Console – Download the Disney+ app from each device's respective app or channel store.
iOS devices – on the App Store
Android Devices – Google Play
Download Content from Disney+
You can download and store TV shows and movies from Disney+ on 10 devices. There are no limitations on how many times you can download the same title or on the amount of time to watch a downloaded title, provided that you connect one of your compatible devices to the internet and access Disney+ at least once every thirty (30) days.
Disney+ Supported Devices
You can watch Disney+ on your TV using streaming devices like Roku, smart TVs, web browsers, mobile devices, and game consoles. Here are all the devices Disney+ supports:
Roku – (Watch Disney+ on Roku)
Roku TVs – (Watch Disney+ on Roku TV)
Amazon Fire TV Cube and Fire TV Stick (All Versions)
iPhone, iPad, iPod touch (iOS/iPad OS 11.0 and later)
Apple TV (4th gen or later and Apple V 4K running tvOS 11.0 and later)
Chromecast
Android phones and TV devices (Android OS version 5.0 Lollipop or later)
Playstation 4 – (Watch Disney+ on PS4)
Xbox One
Some Vizio Smart Cast TVs (Watch Disney+ on Vizio Smart TVs)
Sony Smart TVs (Android based)
LG WebOS Smart TVs
Is Disney+ Worth the Price
Disney+'s $7.99 price tag makes it one of the more affordable streaming services out there right now. Considering Disney+ is the only place to stream Star Wars, Marvel, Disney, and Pixar movies once they wrap up their theatrical run, this is a natural choice for those wanting to stream blockbuster movies. Disney releases 20-30 films a year and raked in the lion's share at the box office. Renting half of these movies would easily cost more than subscribing to Disney+.
If that isn't enough to justify the price, subscribers have access to the entire Disney movie Vault, Pixar movies and shorts, nearly every episode of TV shows aired on Disney Channel, Disney Jr, and Disney XD, the Simpsons, along with anything Marvel or Star Wars. Then there is the slate of Disney+ original shows. Many would pay $7.99 just to watch The Mandalorian.
The app interface is smooth and responsive, the amount of content available is vast, and the cost only comes to $7.99 per month. We rate Disney+ as a top-rated 5-star streaming service. It's easily worth the price and consider the service an amazing value.