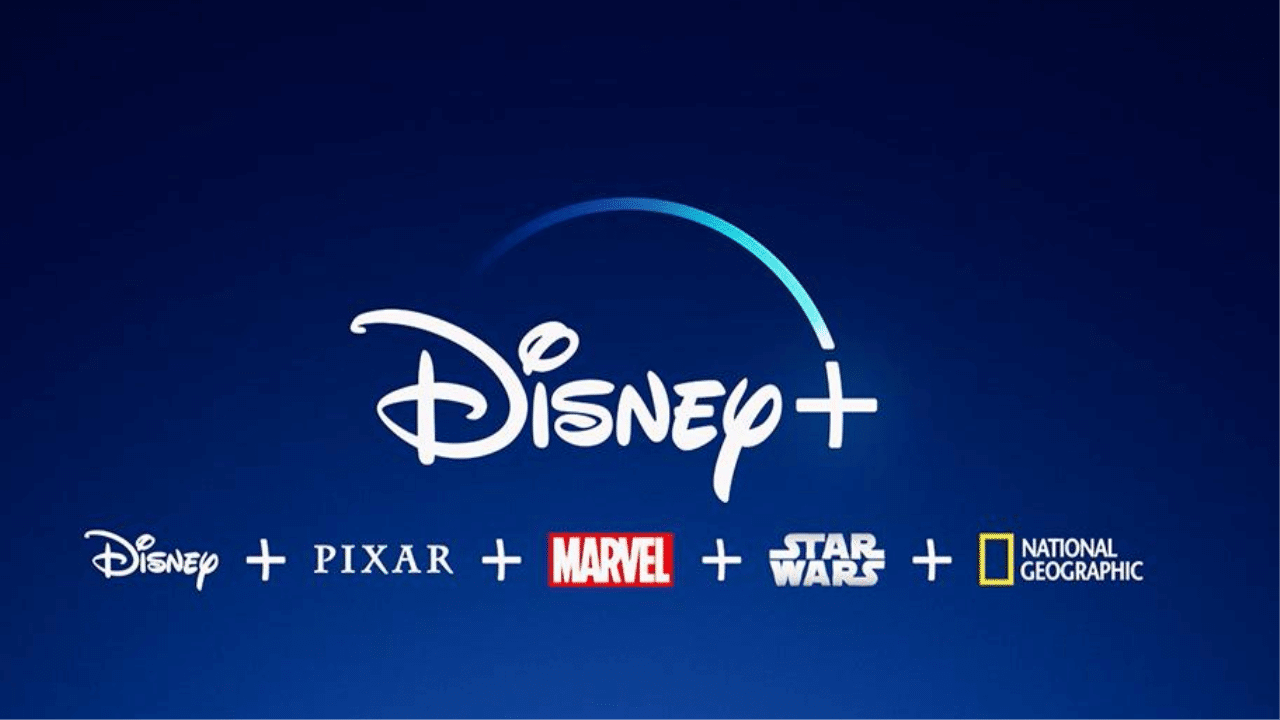 We wanted to put together a review of the Disney+ (Disney Plus) that answers any question one may have about the streaming service, and see if Disney+ is worth the price.
In assessing the value of Disney+ , this guide covers all you need to know about the service. You can use the links below as a table of contents to easily find the information you need.
What is Disney+
Disney+ is a Disney owned OTT (over the top) subscription-based streaming service. The service provides video-on-demand content from Pixar, Marvel, Lucasfilm, National Geographic, and the recently acquired 20th Century Fox.
Disney+ launched on November 12th, 2019. It offers direct-to-consumer streaming, so you do not need a cable TV or satellite subscription to purchase.
Let's take a look at the content, features, pricing, and devices supported by Disney+.
Jump Back to Table of Contents
How Much is Disney Plus
The service costs only $6.99 per month. However, Disney+ also has year-long subscriptions at a discounted price of $69.99. There is no contract commitment unless you chose the annual plan. Sign Up Now
Disney+ Deals
Bundle Disney+, ESPN+ and Hulu
Disney also allows subscribers to bundle Disney+ with Hulu's streaming library and Disney's ESPN+ streaming service for just $12.99 per month.
If you already have Hulu, you are still eligible for this offer. Just follow the instructions below:
You'll need to sign up for the bundle via Disney+ (not Hulu)
You'll need to use the same email address associated with your Hulu account.
You will continue to be billed separately for your Hulu subscription
As long as you keep your eligible existing Hulu account, Disney will give you a credit towards your Disney bundle subscription in the amount of $5.99/month — the value of the Hulu (ad-supported) plan included in the Disney bundle (however, you'll keep the Hulu plan you have)
So this means even if you have the Hulu Live TV plan, you'll keep that plan, have access to Disney+ and ESPN+, and get a $5.99 credit to your monthly Hulu bill. We've put together a guide on How To Bundle different Hulu plans with Disney+ if you need a bit more detail.
Disney+ is Free with Verizon
Right now, Verizon is including 12 months of Disney+ with all of their Fios Internet plans. They are also offering up to 12 months of Disney+ for customers with Verizon unlimited wireless plans. This deal is for new and existing customers.
Jump Back to Table of Contents
What's on Disney+
Disney+ is more than just classic Disney films and TV. It is the online streaming hub for Marvel, Star Wars, Pixar, and more. Here are some of the highlights:
The entire Disney Movie Vault
Every Pixar Movie and shorts
All of Disney's Star Wars movies and TV shows will be moving to Disney+ within its first year of launch
New Marvel, Star Wars, Disney, and Pixar movies will stream exclusively on Disney+ after their theatrical run
Nearly 500 movies and 7500 TV episodes in all.
A ton of Muppets Content
Original Shows and more which we will cover later in this article
The Top 10 Movies on Disney+
Below are the top movies on Disney+ based on popularity. We update this list daily to give you the top movies on Disney+ every day!
#1. Hamilton
An unforgettable cinematic stage performance, the filmed version of the original Broadway production of "Hamilton" combines the best elements of live theater, film and streaming to bring the cultural phenomenon to homes around the world for a thrilling, once-in-a-lifetime experience. "Hamilton" is the story of America then, told by America now. Featuring a score that blends hip-hop, jazz, R&B and Broadway, "Hamilton" has taken the story of American founding father Alexander Hamilton and created a revolutionary moment in theatre—a musical that has had a profound impact on culture, politics, and education. Filmed at The Richard Rodgers Theatre on Broadway in June of 2016, the film transports its audience into the world of the Broadway show in a uniquely intimate way. With book, music, and lyrics by Lin-Manuel Miranda and direction by Thomas Kail, "Hamilton" is inspired by the book "Alexander Hamilton" by Ron Chernow and produced by Thomas Kail, Lin-Manuel Miranda and Jeffrey Seller, with Sander Jacobs and Jill Furman serving as executive producers. The 11-time-Tony Award®-, GRAMMY Award®-, Olivier Award- and Pulitzer Prize-winning stage musical stars: Daveed Diggs as Marquis de Lafayette/Thomas Jefferson; Renée Elise Goldsberry as Angelica Schuyler; Jonathan Groff as King George; Christopher Jackson as George Washington; Jasmine Cephas Jones as Peggy Schuyler/Maria Reynolds; Lin-Manuel Miranda as Alexander Hamilton; Leslie Odom, Jr. as Aaron Burr; Okieriete Onaodowan as Hercules Mulligan/James Madison; Anthony Ramos as John Laurens/Philip Hamilton; and Phillipa Soo as Eliza Hamilton. (Watch on Disney+)
#2. Avengers: Endgame
The fourth installment in the Avengers saga is the culmination of 22 interconnected Marvel films and the climax of an epic journey. The world's greatest heroes will finally understand just how fragile our reality is—and the sacrifices that must be made to uphold it—in a story of friendship, teamwork and setting aside differences to overcome an impossible obstacle. (Watch on Disney+)
#3. Solo: A Star Wars Story
Board the Millennium Falcon and journey to a galaxy far, far away in Solo: A Star Wars Story, an epic action adventure with the most beloved scoundrel in the galaxy. Through a series of daring escapades deep within a dark and dangerous criminal underworld, Han Solo befriends his mighty future copilot Chewbacca and meets the notorious gambler Lando Calrissian, in a journey that will set the course of one of the Star Wars saga's most unlikely heroes. (Watch on Disney+)
#4. Star Wars: The Rise of Skywalker
Lucasfilm and director J.J. Abrams join forces once more to take viewers on an epic journey to a galaxy far, far away with Star Wars: The Rise of Skywalker. Experience the riveting conclusion of the landmark Skywalker saga, in which new legends will be born—and the final battle for freedom is yet to come (Watch on Disney+)
#5. X-Men: Apocalypse
Once worshipped as a god, Apocalypse, the first and most powerful mutant, awakens after thousands of years and is disillusioned with the world as he finds it. He recruits a team of powerful mutants, to cleanse mankind and create a new world order. As the fate of the Earth hangs in the balance, a team of young X-Men fight to stop their greatest nemesis and save mankind. (Watch on Disney+)
#6. Zootopia
Disney presents a heartwarming comedy-adventure set in the modern mammal metropolis of Zootopia. With habitat neighborhoods like ritzy Sahara Square and frigid Tundratown, it's a melting pot where animals from every environment live together—a place where no matter what you are, from the biggest elephant to the smallest shrew, you can be anything. But when optimistic Officer Judy Hopps arrives, she discovers that being the first bunny on a police force of big, tough animals isn't so easy. Determined to prove herself, she jumps at the opportunity to crack a case, even if it means partnering with fast-talking scam-artist fox Nick Wilde to solve the mystery. (Watch on Disney+)
#7. Moana
From Walt Disney Animation Studios comes Moana, an epic adventure about a spirited teen who sets sail on a daring mission to prove herself a master wayfinder and fulfill her ancestors' unfinished quest. During her journey, Moana (Auli'i Cravalho) meets the once mighty demigod Maui (Dwayne Johnson), and together they cross the ocean on a fun-filled, action-packed voyage, encountering enormous sea creatures, breathtaking underworlds and impossible odds. Along the way, Moana discovers the one thing she's always sought: her own identity. (Watch on Disney+)
#8. Frozen II
Why was Elsa born with magical powers? What truths about the past await Elsa as she ventures into the unknown to the enchanted forests and dark seas beyond Arendelle? The answers are calling her but also threatening her kingdom. Together with Anna, Kristoff, Olaf and Sven, she'll face a dangerous but remarkable journey. In Frozen, Elsa feared her powers were too much for the world. In Frozen II, she must hope they are enough. (Watch on Disney+)
#9. The Lion King
Disney's The Lion King, directed by Jon Favreau, journeys to the African savanna, where a future king is born. Simba idolizes his father, King Mufasa, and takes to heart his own royal destiny. But not everyone in the kingdom celebrates the new cub's arrival. Scar, Mufasa's brother—and former heir to the throne—has plans of his own. The battle for Pride Rock is ravaged with betrayal, tragedy and drama, ultimately resulting in Simba's exile. With help from a curious pair of newfound friends, Simba will have to figure out how to grow up and take back what is rightfully his. The all-star cast includes Donald Glover as Simba, Beyoncé Knowles-Carter as Nala, James Earl Jones as Mufasa, Chiwetel Ejiofor as Scar, Seth Rogen as Pumbaa and Billy Eichner as Timon. Disney's The Lion King utilizes pioneering filmmaking techniques to bring treasured characters to life in a whole new way. (Watch on Disney+)
#10. Pirates of the Caribbean: Dead Men Tell No Tales
Thrust into an adventure, a down-on-his luck Captain Jack Sparrow finds the winds of ill fortune blowing even more strongly when a crew of deadly ghost pirates led by an old rival, the terrifying Captain Salazar, escape from the Devil's Triangle, determined to kill every pirate at sea...including him. His only hope of survival lies in finding the legendary Trident of Poseidon, a powerful artifact that gives its possessor total control of the seas. (Watch on Disney+)
Want to see everything available on Disney+? Check out our database of every TV Show and Movie on Disney+. It also updates daily and shows you everything available. It even allows you to filter results.
For information on shows coming out this month, checkout What's new on Disney+.
Original Shows on Disney+
Disney has an entire slate of TV shows it's looking to release on Disney+. Here are some of the highlights.
The Mandalorian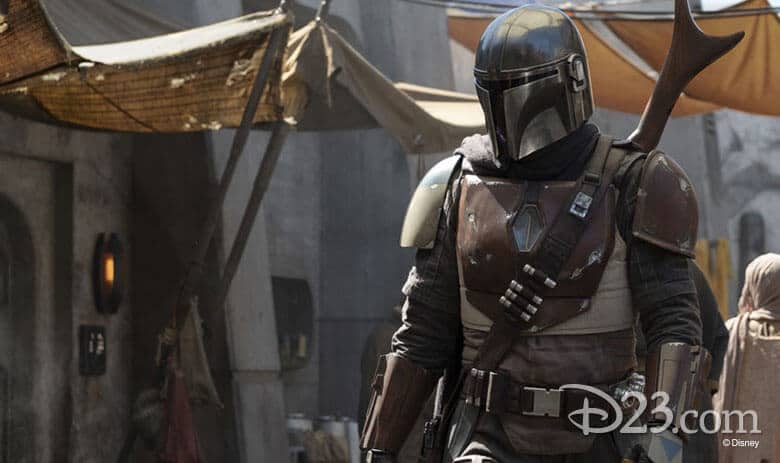 I've been craving a Star Wars Bounty Hunter movie since I first saw Boba Fett in Empire Strikes Back when I was a kid. The Mandalorian TV series may be better than I imagined.
The 8 episode series focuses on a Mandalorian bounty hunter similar to Boba Fett. The timeline takes place about five years after the fall of the Empire in Return of the Jedi. This is the first time we see this period of the Star Wars universe on screen. The show has already announced a season 2, which will air in October of 2020.
The Mandalorian is the first live-action Star Wars series and it is written and produced by Iron Man director Jon Favreau. This series is currently available on Disney+
You can read my review of The Mandalorian and see why Disney could take my $6.99 per month on the movies and this series alone.
Marvel's "Hero Project"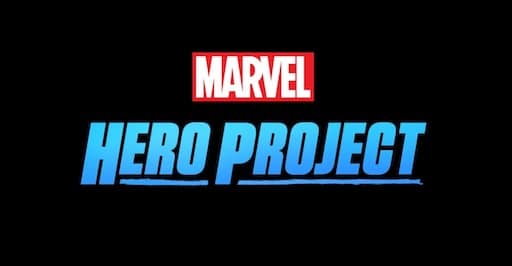 Hero Project is a documentary sharing stories of 20 kids around the county doing kind, brave, and heroic deeds in their community. Marvel Entertainment says:
In life, it doesn't take wearing a suit of iron, carrying a mythical hammer or swinging from spider webs to be a real hero. Sometimes the person who can make a positive difference in the world is the person who simply sees a problem and has the passion to find a creative solution.

Marvel Entertainment
The First Episode is available right now on Disney+. It features a 13-year-old girl named Jordan Reeves, who has a limb difference, having been born with one of her arms ending before her elbow. Rather than let this get her down, Jordan has been galvanized into finding creative solutions for achieving everyday goals. She learned to swim, go rock-climbing, and become a cheerleader. Learn more in our review of Marvel's Hero Project
Encore!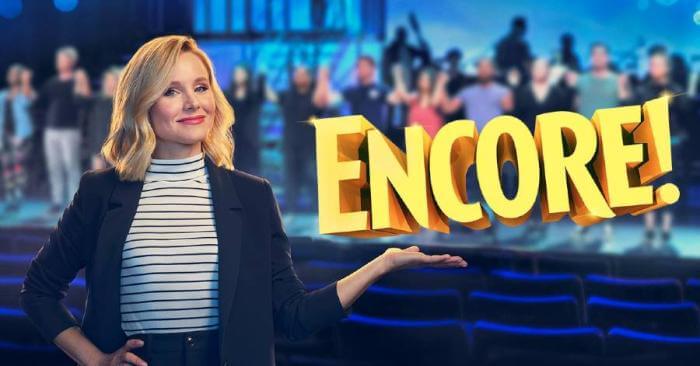 Encore! is a reality show hosted by Kristen Bell where cast members of a high school musical are reunited to recreate their performance years after they initially performed. This show isn't just about enjoying the potential pitfalls of adults recreating their high school performance, but seeing how these people have changed since highschool. We published a review of Encore! for a deeper dive into this entertaining show.
The World According to Jeff Goldblum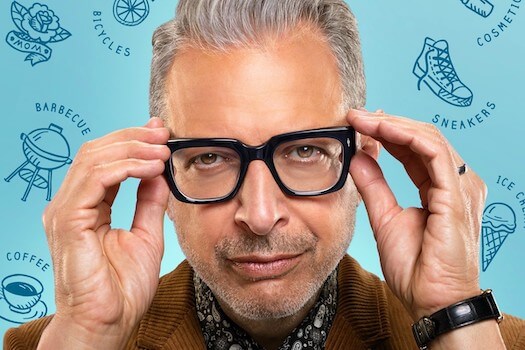 The World According to Jeff Goldblum is an educational documentary program driven by curiosity. In each episode, Goldblum (Jurassic Park, Independence Day) digs into the history and development of everyday items that people are passionate about, learns about how they are made, the culture of popularity surrounding them, and just what makes them exciting and appealing. Check out our review of the first episode!
High School Musical: The Musical: The Series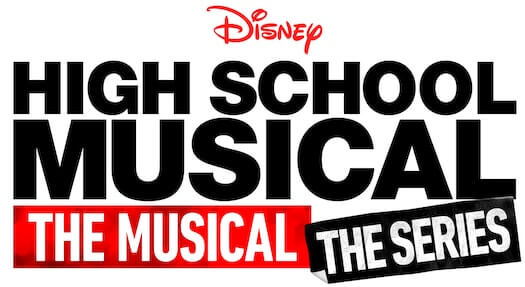 High School Musical is back in series form on Disney+. This mockumentary follows a group of theatre kids attending the school where the original High School Musical movie took place. To make the show even more like a set of Disney Russian nesting dolls, the group is part of their school production of "High School Musical: The Musical." If you are as confused as I am, check out our review of High School Musical: The Musical: The Series.
Jump Back to Table of Contents
Disney+ Features and Specs
Movies and TV Shows are in 4K HDR and ad-free
Every Disney Plus account can stream to four devices simultaneously
Subscribers can have up to 10 devices use one account
Users can create multiple profiles
Subscribers can download shows and movies to their devices to watch offline
Recommended speeds are 5.0 Mbps for High Definition content and 25.0 Mbps for 4K UHD content
Dolby Vision is supported with some content (recommended speed 25 Mbps)
Jump Back to Table of Contents
How To Watch Disney Plus
As you see below in the "supported devices" section, Disney+ is available on a wide array of devices. Once you sign up for Disney+, you can download the Disney+ app and start binging content!
Where to Get the Disney+ App
After you sign up for Disney+, download the app from the sources below:
Roku, Fire TV, Apple TV, Game Console – Download the Disney+ app from each device's respective app or channel store.
iOS devices – on the App Store
Android Devices – Google Play
Download Content from Disney+
You can download and store TV shows and movies from Disney+ on up to 10 devices. There are no limitations on how many times you can download the same title, or on the amount of time to watch a downloaded title, provided that you connect one of your compatible devices to the internet and access Disney+ at least once every thirty (30) days.
Watching Disney+ On Your TV
You can watch Disney Plus (Disney+) on your TV using streaming devices like Roku. Disney+ also works on smart TVs, web browsers, mobile devices, and game consoles.
Disney+ Supported Devices
Here are all the devices Disney+ supports:
Roku – (Watch Disney+ on Roku)
Roku TVs – (Watch Disney+ on Roku TV)
Amazon Fire TV Cube and Fire TV Stick (All Versions)
iPhone, iPad, iPod touch (iOS/iPad OS 11.0 and later)
Apple TV (4th gen or later and Apple V 4K running tvOS 11.0 and later)
Chromecast
Android phones and TV devices (Android OS version 5.0 Lollipop or later)
Playstation 4 – (Watch Disney+ on PS4)
Xbox One
Some Vizio Smart Cast TVs (Watch Disney+ on Vizio Smart TVs)
Sony Smart TVs (Android based)
LG WebOS Smart TVs
Samsung Tizen Smart TVs
Jump Back to Table of Contents
Is Disney+ Worth the Price
Disney+'s $6.99 price tag makes it one of the more affordable streaming services out there right now. Considering Disney+ is the only place to stream Star Wars, Marvel, Disney, and Pixar movies once they wrap up their theatrical run, this is a natural choice for those wanting to stream blockbuster movies. Disney releases 20-30 films a year and raked in about 40% of the 2019 box office. Renting half of these movies would easily cost more than subscribing to Disney+
If that isn't enough to justify the price, subscribers have access to the entire Disney movie Vault, Pixar movies and shorts, nearly every episode of TV shows aired on Disney Channel, Disney Jr, and Disney XD, 30 seasons of the Simpsons, along with anything Marvel or Star Wars. Then there the slate of Disney+ original shows. Many would pay $6.99 just to watch The Mandalorian.
The app interface is smooth and responsive, the amount of content available is vast, and the cost only comes to $6.99 per month. We rate Disney+ as a top-rated 5-star streaming service. It's easily worth the price and consider the service an amazing value.
Jump Back to Table of Contents
Need More Information?
If this article didn't answer your specific question, head over to our Home Page! It will guide you to affordable internet providers, streaming services to meet your needs, information on antennas, and many more tools and resources to help you save money on TV and Internet access.
For tips and tricks on cutting the cord and other tech topics be sure to join our Facebook Page.
Join Millions of Cord Cutters
Disclosure: Grounded Reason is supported by a small commission for purchases made through some product links on this website. We do not accept compensation from companies attempting to sway our review of products.