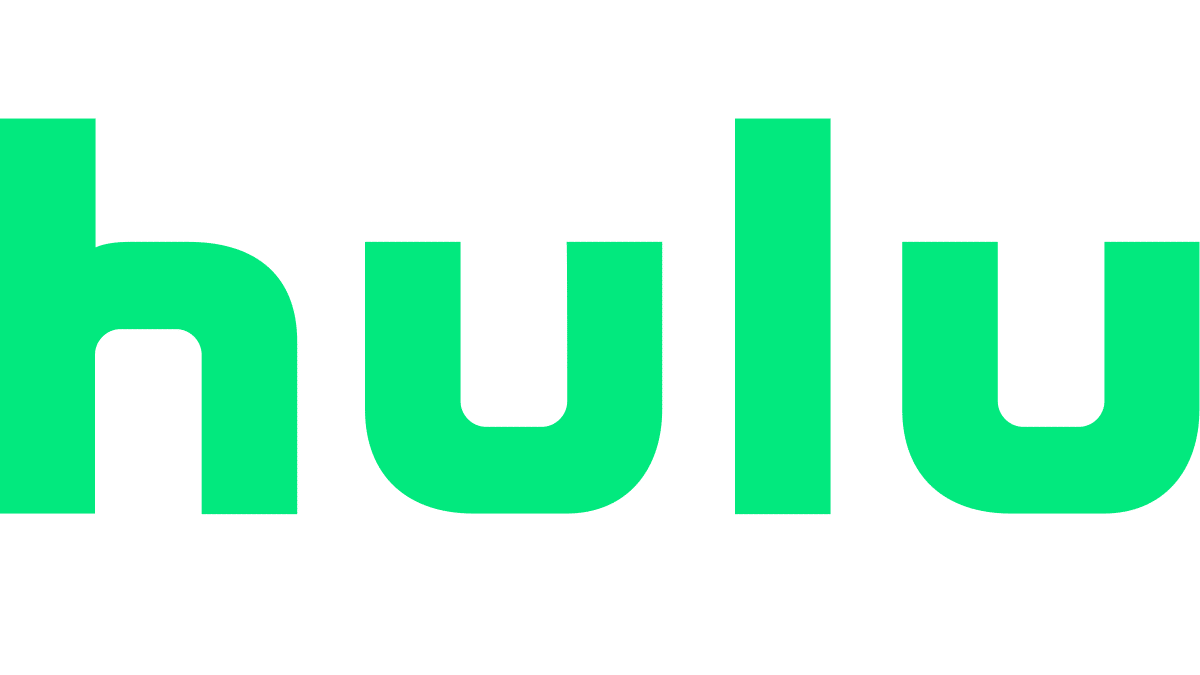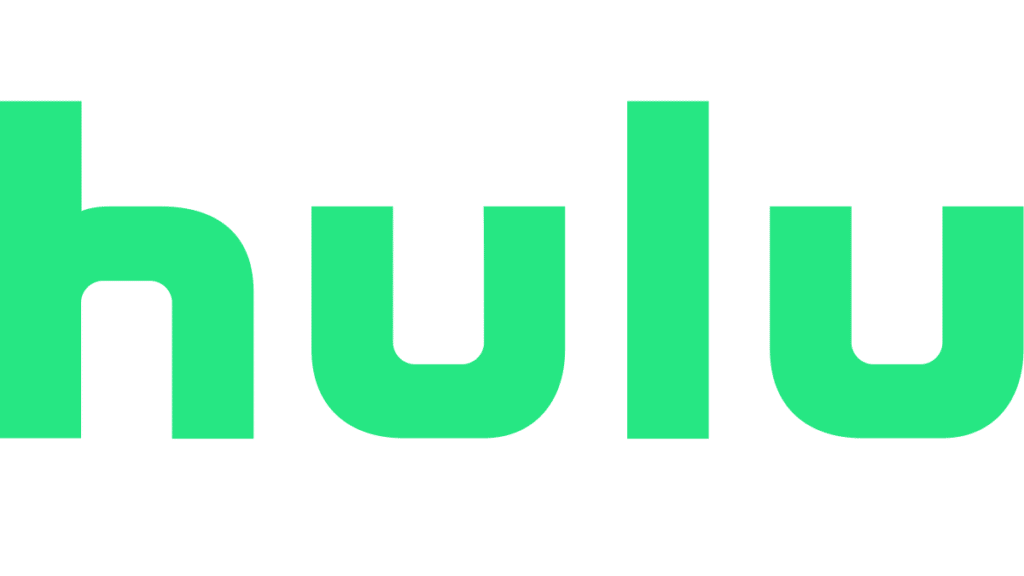 For more than a decade, Hulu was known as an on-demand streaming service. Hulu also offers a Live TV service supplying subscribers with live local networks like ABC, NBC, CBS, FOX, and cable TV channels like ESPN, FX, HGTV, and more. You can see all the channels offered in your area by entering your zip code on this Hulu Page.
This guide covers all the updated information you need to know about all of Hulu's plans, channel line-ups, pricing, features, and more.
How Much is Hulu
Hulu offers a few different subscription plans. Hulu's on-demand library price ranges from 5.99 – $11.99 per month while Hulu + Live TV starts at $54.99 per month (Update: All Hulu Live Plans are increasing their price by $10 per month starting December 18th 2020) . Subscribers also can of adding additional features, which will increase the monthly price. Let's look at the plans available.
Hulu Plan Prices
Hulu with commercials ($5.99): This is the least expensive plan Hulu offers. It provides access to the entire Hulu streaming library. You do not get any live channels with the Hulu $5.99 plan. This Hulu plan features on-demand TV shows from network and cable TV along with all the Hulu Originals. This plan is ad-supported, so you have to watch commercials when streaming Hulu on-demand. This plan also allows subscribers to receive Hulu's 1-year for the price of 10 months ($59.99) by switching to annual billing.
Hulu – commercial-free ($11.99): For another $6 per month, you get all those movies and TV shows without commercials. (Due to network arrangements Grey's Anatomy, Marvel's Agents of S.H.I.E.L.D., and How To Get Away With Murder will always have commercials). Again, this plan is for Hulu on-demand. You do not receive any live TV channels with the $11.99 plan
Hulu Live with commercials ($54.99): This is Hulu's live TV service. It provides the entire Hulu library along with access to live network and cable TV. It also includes a Cloud DVR. We go into more detail later in the article.
Hulu Live with no commercials ($60.99): This plan provides Hulu Live TV and Hulu's on-demand commercial-free streaming library. (Live TV will still have commercials)
New customers can test any Hulu plan through a free trial. If you have any questions about the free-trial, please see our article: All You need to know about Hulu's Free Trial.
Hulu Device Support: Live TV and On-Demand streaming are supported on Roku, Fire TV Devices, Apple TV, Chromecast, Xbox One, iOS, Android, and more. You'll find a full list of supported devices later in this article.
There are also add-on features. We put together the table below to give you an easy way to see the various subscriptions and what they would cost. The table also included and some ad-on features and pricing.
| Cost / month | # of Streams | Description |
| --- | --- | --- |
| $5.99 | 2 | Hulu On-Demand with ads |
| $11.99 | 2 | Hulu On-Demand without ads |
| $54.99 | 2 | Hulu Live TV and On-Demand with ads |
| $60.99 | 2 | Hulu Live TV and On-Demand without ads |
| +$9.99 | 2 | Hulu Live TV – add Enhanced DVR |
| +$9.99 | Unlim. | Hulu Live TV – add Unlimited Streams |
| +$14.99 | Unlim. | Hulu Live TV – add Unlimited Streams AND Enhanced DVR |
Cost of Premium Channels on Hulu
The table below shows the monthly price of various premium channels you can add to any Hulu plan.
| Channel | Price |
| --- | --- |
| HBO | $14.99/month |
| Showtime | $10.99/month |
| Cinemax | $9.99/month |
| Starz | $8.99/month |
Difference Between Hulu Plans
The sections below explain the difference between Hulu and Hulu+live TV.
Hulu On-Demand Library
For only $5.99 per month, Hulu provides on-demand access to full seasons of select TV shows, hit movies, and Hulu originals. Hulu also includes FX on Hulu, showing exclusive shows and TV shows airing on FX the very next day. Here is what to expect from this service:
Hulu shows limited ads but offers an ad-free version for $11.99 per month*
FX on Hulu – provides FX exclusive shows, past FX shows, and current series currently airing on FX just 1 day after an episode premiers.
Watch Hulu Originals like The Handmaid's Tale, Shrill, and The Act.
Watch the current season of popular shows like This is Us, Grey's Anatomy, The Resident, and more.
Bundle Disney+, Hulu, and ESPN+. All three are only $12.99 per month! 
You can add premium channels like HBO, Showtime, Starz, and Cinemax.
No contract obligation. Cancel any time at no additional cost
The vast majority of on-demand is ad-free. Certain shows will have ads. Currently, those shows are Grey's Anatomy, Marvel's Agents of S.H.I.E.L.D., and How to Get Away with Murder. The ad-free plans also include the ability to download shows and movies from Hulu.
What Shows Does Hulu Have On-Demand
In addition to original shows, Hulu's streaming library carries shows from most major broadcast and cable networks. The network link's below will show you what is available to watch now on Hulu from each network.
Hulu + Live TV
Subscribing to Hulu + Live TV provides everything you get with Hulu in addition to the ability to stream live local networks and live TV on popular channels found on cable. This plan includes
All the on-demand access you normally receive with Hulu
live local ABC, CBS, NBC, Fox, and more in most markets of the country
Live access to popular channels found on cable, including HGTV, ESPN, Disney, A&E, Bravo, and more.
50 hours of cloud DVR storage. You can upgrade to 200 hours and fast-forward through recorded commercials for an additional $9.99 per month.
Comes with 6 customizable profiles
Watch Hulu on 2 screens at once. Watch on unlimited screens for an additional $9.99 per month.
Add additional channel packages like Español Add-On for an additional $4.99/month and Entertainment Add-On for an additional $7.99/month
No contract obligation. Cancel any time at no extra cost
It's effortless to watch Live TV on Hulu. You just sign up, download the app and start watching. You get a great channel line-up on Hulu+Live TV. You can also use this tool on Hulu's website to see all the channels you can watch live on Hulu in your area: Hulu Live TV Channels by Zipcode.
The Price of Hulu Live TV is $54.99 per month. Hulu Live TV plan includes the Hulu on-demand with limited ads. Subscribers can have ad-free on-demand with Live TV for $60.99 per month.
What's On Hulu Live TV
For a full list of all the channels available on Hulu Live TV, including local broadcast channels, you can see the Hulu Live TV Channel Lineup, or see the channels available in your zip code.
Hulu + Live TV Channel Lineup
Below are all the channels you get when subscribing to Hulu+Live TV:
ABC News Live
Boomerang
CBS News
Cheddar Business
CNBC
CNN International
COZI TV
Disney Junior
Disney XD
ESPN Bases Loaded
ESPN College Extra
ESPN Goal Line
ESPNEWS
FOX Business
FS2
FXM
FXX
MotorTrend
NASA TV
Nat Geo Wild
Olympic Channel
Oxygen
PopTV
Smithsonian Channel
Telemundo
Universal Kids
Vice
Hulu also offers a way to subscribe to premium channels like HBO, Showtime, Starz, and Cinemax. Hulu Live TV also offers the following two channel add on packages:
Hulu Live TV Entertainment Add-On – For an additional $7.99 per month, you receive the following additional channels:
DIY
Lifetime Movies
FYI
The Cooking Channel
Destination America
Discovery Family
Science Channel
Discovery Life
AHC
CNBC World.
Hulu Live TV Español Add-On – For an additional $4.99 per month you receive the following additional channels:
ESPN Deportes
NBC Universo
CNN En Español
Discovery en Español
Discovery Familia
History Channel En Español
What's On Hulu Streaming Library
Readers want to know what's on Hulu. Of course, the Hulu Live TV service will offer all the shows on the networks the service carries. As for their streaming library, there are a ton. There are original shows like The Handmaid's Tale, Pen15, Shrill and Marvel Runaways. Check out our ranking of the best Hulu Originals for more info on Hulu's original programming.
There are network and cable TV hits like This Is Us, The Good Doctor, Fargo, Law and Order SVU, Impractical Jokers and more.
There are too many shows available to list here. If you want to know what to watch on Hulu, check out all the shows and movies available.
In addition to the latest network TV episodes, Hulu provides thousands of episodes of hit TV shows on cable. Granted, many are on a one-season delay. Meaning Hulu won't air a season until it's roughly a year old. However, there are a few exceptions. If this is a concern, you may want to look into the Hulu Live TV service, which includes a cloud DVR for recording shows.
Hulu also has an arsenal of original programming. Shows like "The Handmaid's Tale" and "Harlots" are only available on Hulu, adding additional value to the service.
In addition to a vast library of TV shows, Hulu also offers a decent selection of movies. You can check on Hulu's Website to see what is new every month on Hulu.
See All The New Shows On Hulu This Month
Hulu Profiles
Hulu allows subscribers to set up six profiles on one account regardless of the plan. Each Hulu profile provides a personalized streaming experience for everyone in the house, including the kids. Profiles track which shows and movies you enjoy and helps you discover new ones with recommendations based on your tastes.
You can edit or remove Profiles from your online Account page from a computer or mobile device (Account Link for mobile.)
When you create a new Profile, you can toggle the Kids switch ON to make it a Kids Profile. This will restrict the user of that profile to a special "Kids hub," a safe space for your children to search and stream while avoiding mature content on Hulu. You can also edit a profile at a later time to toggle the Kids switch on or off.
How to Watch Hulu on TV
Follow the following instructions to start watching Hulu.
In your browser, go here for Hulu or here for Hulu + Live TV and chose "Sign Up Now."
Once you chose your plan, enter an email address, choose a password and personal information.
Click Continue, then enter your payment information.
Now choose any premium add-ons like HBO, Showtime, Cinemax, or STARZ. If you chose Hulu + Live TV, you also could choose from the live add-on options.
Once you complete the subscription signup. Download the Hulu app to one of the supported devices. Open the App, sign in, and start streaming.
Hulu Device Support
Hulu is supported by the following popular streaming devices and smart TVs:
Apple TV (4th generation or later)
iOS and Android Smartphones and Tablets
Xbox 360 and Xbox One
Echo Show
Fire Tablets
LG TV (select models)
Nintendo Switch
Mac and PC browsers
Samsung TV (select models)
VIZIO SmartCast TVs
Windows 10
PlayStation 3 and 4 support Hulu's on-demand streaming library, but not the Hulu Live TV service.
Here is a full listing of devices supported by Hulu. If you do not have one of these streaming devices, Hulu supports most modern browsers. Therefore, you can hook your laptop or PC to your television and use your TV as a monitor. I explain how to do this in my guide on How to watch Netflix on your TV. Hulu is supported on the following browsers: Internet Explorer 10 or above, Firefox 15 or above, Safari 5 or above, Chrome, or Edge.
Hulu Video And Audio Quality
Hulu On-Demand supports up to 4K Ultra HD video if the show supports 4K video; this includes most Hulu Original shows. Hulu supports 4K Ultra on the following devices.
Hulu 4K Support
Apple TV (5th generation or later)
Chromecast Ultra
Fire TV and Fire TV Stick
LG TVs (2017 UHD models or later)
Roku and Roku Stick (3810X, 3920X, 4400X and 46*0X models) and Roku Smart Soundbar
Vizio SmartCast TVs
Xbox One (S and X models)
Hulu Live TV can be viewed in 720p and 1080o at 60fps high definition (HD) video qualities. It depends on the show being available in that resolution and if Hulu supports your device at that resolution. Below is a list of devices and the video resolution Hulu supports on that device.
720p/60fps:
Android TV (select models)
Android phones and tablets (select models)
Apple TV
Chrome browser (supported versions)
Chromecast
Fire TV and Fire TV Stick
Fire Tablet (4th generation or later)
iPhone and iPad
LG TV (WebOS 3.0 and above)
Nintendo Switch
PlayStation 4
Roku (supported versions)
Samsung TV (select models)
Vizio SmartCast TVs
1080p/60fps:
Apple TV (4th generation or later)
Chromecast
Fire TV and Fire TV Stick
Playstation 4
Samsung TV (select models)
Xbox One
In other words, if the show has availability in 1080p high definition, Hulu will offer it in that resolution. To stream Hulu in 1080p HD it's recommended you have an internet connection speed of at least 3 Mbps. However, it may be possible to stream at 720p with just 1.5 Mbps without much buffering. It's recommended to have 8 Mbps to stream Hulu Live TV
Hulu Audio
Hulu Live TV supports 5.1 surround sound audio. Hulu on-demand can stream 4K on some titles but usually streams at 1080p.
How Does Hulu Work
Depending on the device you are using, setting up Hulu may vary. However, in all cases, it's very straightforward. Setup typically involves downloading an app to the device and simply logging in with the username and password you used when you signed up for Hulu.
The service itself is extremely stable. I've been a subscriber for over 4 years and have never had an issue. I can't even remember ever having an instance when a show was dropped or buffered. Hulu is one of the most dependable streaming services I have ever used.
I'm a Hulu Subscriber and find the service to be well worth the money. I currently have the Hulu+ Live TV with add-free streaming library subscription. It's my go-to service for live TV and on-demand. The quality of service and content available makes Hulu On-Demand a great value at either price. If Hulu has the content you want, it's well worth the price. Hulu is easily a top-notch 5-star streaming service.
Overall, Hulu Live-TV offers all the bells and whistles you would get with a Multi-room HD DVR cable subscription. However, that price tag comes to around $75. I see this option as less for cord-cutters and more for those looking not to have a year-long contract with a cable provider. I find it a much better deal than cable TV
Frequently Asked Questions About Hulu
Being a popular service, I get a ton of questions about Hulu. You can find the answer to all of them below.
How Many People Can Watch Hulu at Once?
The Full answers to this question in the article: How Many People Can Watch Hulu at One Time
Subscribers to Hulu and Hulu+ Live TV can watch Hulu on two different devices at the same time. Hulu + Live TV subscribers can add the unlimited screens feature for an additional $9.99 per month to watch Hulu on as many devices as they like at the same time.
How Does Hulu Compare Vs. Other Streaming Services
We rated Hulu as the best TV live streaming service on the market. We also rated Hulu as good or better in the following comparisons.
What is Hulu Plus?
Hulu Plus or (Hulu+) no longer exists. When Hulu first started, they would offer a free version that you could watch online. The Hulu Plus version was a paid version of Hulu that opened up more content and provided customers with the ability to use mobile and streaming devices.
How Many Devices Can You Have On Hulu?
The Full answers to this question in the article: How Many People Can Watch Hulu at One Time
Hulu's on-demand service only allows one stream at a time. However, that stream can be on any supported device you choose. The Live TV service allows two simultaneous streams. The Live TV service also allows you to upgrade to unlimited screens for an extra $9.99 per month.
Why Does Hulu Have Commercials?
Hulu provides an ad-free option to On-Demand streaming. However, the live service will include ads. Even with the ad-free service, a few shows will have an ad at the beginning of the show. This is due to licensing agreements with the owner of the show.
How Do You Cancel Hulu?
It's effortless to cancel Hulu. Simply follow these steps.
Log in to your Hulu account.
Click on your profile name in the top right-hand corner of the page.
Under Your Subscription, click "Cancel Subscription."
Provide a reason for canceling
Finalize your cancellation.
It will cancel at the end of this billing cycle. (Usually within 30 days at most.)
Need More Information?
If this article didn't answer your specific question, head over to our Home Page! It will guide you to affordable internet providers, streaming services to meet your needs, information on antennas, and many more tools and resources to help you save money on TV and Internet access.
For tips and tricks on cutting the cord and other tech topics be sure to join our Facebook Page.
Join Millions of Cord Cutters
Disclosure: Grounded Reason is supported by a small commission for purchases made through some product links on this website. We do not accept compensation from companies attempting to sway our review of products.