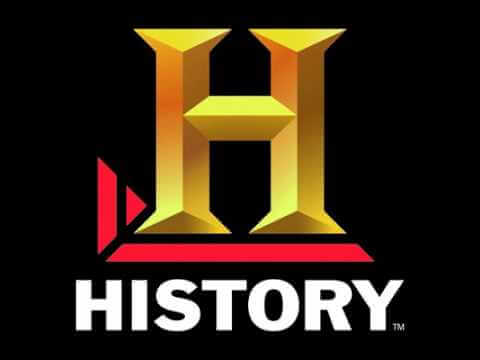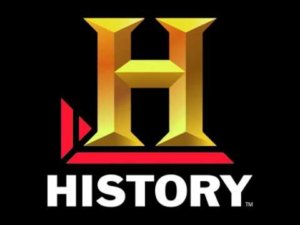 Are you looking to watch History Channel on your TV without cable? All you need is a streaming device like a Roku, Amazon Fire TV, or Smart TV, and a live TV streaming service that carries History Channel.
Before we go into detail on watching History Channel online, I wanted to briefly cover our favorite streaming services that carry History Channel.
Where to Stream History Channel
Philo – Carries History Channel and over 60 other channels for just $20 a month. They even include a cloud DVR to record shows you miss. The value of this service makes it our top pick for watching History Channel without cable. They offer a no-risk 7-day free trial.
Hulu Live TV – Offers Live History Channel, local channels, and a ton of other features. Check here for more information.
Sling TV – Live History Channel is a part of both their "Blue" and "Orange" package. You can try it free for 3-days.
FuboTV – They provide History Channel as well as over 80 other channels. They also offer a 1-week free trial.
Vidgo – A relatively new live TV streaming service that includes History Channel is a 60+ channel lineup for only $45. The only drawback is the service lacks a DVR. They offer a 3 day free trial.
How to Watch the History Channel Online
As with most content on cable today, there are alternate ways to enjoy the channels and shows you want without forking over mountains of cash to a cable TV provider. Here are a few of the cable subscription free ways you can stream the History Channel online.
Watch History Channel on Philo TV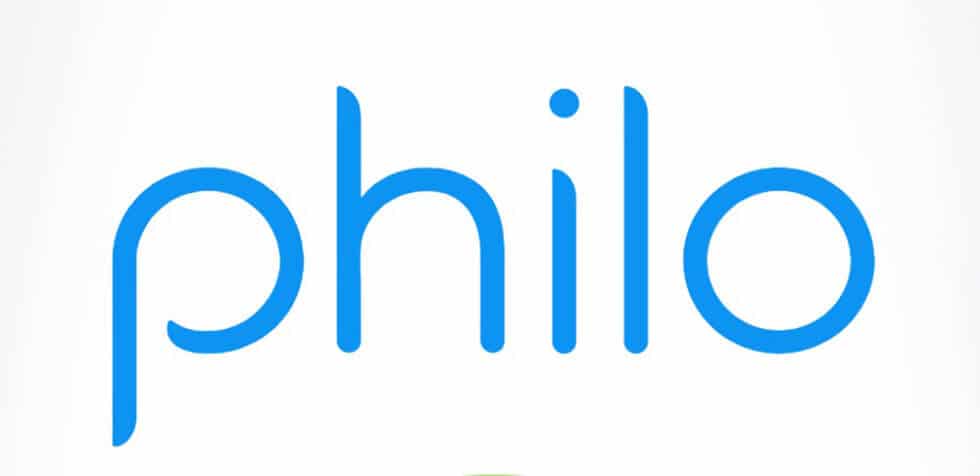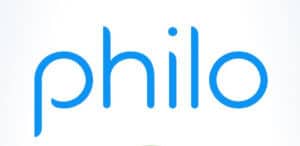 The most affordable way to watch History without cable is by subscribing to the streaming service Philo. For just $20 a month you get over 60 channels including History, as well as the ability to record as many shows as you like and watch them for 30 days.
You don't even need to provide a credit card number for the free trial – all you need is your mobile phone number. There is no contract so you can cancel any time without penalty. If you cancel before your free trial is up you won't be charged. Here are all the features included with your subscription:
a cloud DVR for recording shows
stream on 3 different devices at the same time
over 60 channels including History, HGTV, Nickelodeon, Discovery, MTV, and more.
With online access to History streaming, you will never miss great shows like the new "In Search Of," "American Pickers," "Pawn Stars," "Forged in Fire," "Counting Cars," and "Blood Money." They even have some content on-demand and you can use your Philo log in to use individual channel apps just as if you had cable. See instructions on Philo's TV Everywhere page.
To watch Philo, all you need is an internet connection. Philo recommends the following speeds based on your needs:
13 Mbps – Recommended for reliable HD streaming, even with multiple streams or other devices using the same network.
7 Mbps – Stream one HD video. If multiple devices are streaming or using the network at the same time, there may be buffering issues.
3 Mbps – Stream SD quality video.
Under 3 Mbps – Video quality is reduced. Philo may load slowly or rebuffer.
You can watch Philo on the web, or on iPhone, iPad, Android phones & tablets. You can also watch Philo on your TV using Android TV, Roku, Apple TV, or Amazon Fire TV.
Philo keeps costs low by not carrying expensive sports or cable news channels. If those options are a priority for you, you may want to look elsewhere. Check out our review of Philo for more information on the service.
Watch History Channel on Hulu


Hulu is another way you can stream History. Previously Hulu was known for their vast on-demand streaming library. Recently, they have added a Hulu Live TV service for $54.99 a month that offers Live History Online Streaming. Hulu Live TV is one of the best live TV streaming services available. It includes the following features:
The basic package comes with 50 hours of cloud DVR storage. (Upgrades available)
Watch on 2 screens at once. (Upgrades available)
Comes with 6 customizable profiles
Includes entire Hulu streaming library
Many of History's shows are available on demand on Hulu's streaming service as well, including "Pawn Stars," "Ancient Aliens," "American Pickers," "Alone," and "Vikings." Check out our full review of Hulu Live TV for more details.
Check out Hulu's free trial here.
History on FuboTV


FuboTV is a good place to go for sports but it offers many other more general channels as well, including History. History is offered, along with 70+ other channels, on its basic package for $64.99/month.The FuboTV app is available on major platforms including AppleTV, AndroidTV, Roku, and Amazon FireTV. You can sign up for a 1-week free trial or check out our review of FuboTV for more details.
History on Sling TV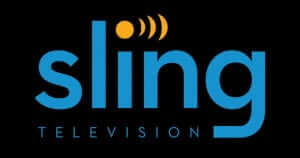 A more price-conscious alternative is Sling TV. History is in its "orange" and "blue" packages, each of which is $30 a month. Sling TV provides a live stream of History so you are able to watch exactly what would be airing on History just as if you had cable. It is included in its Cloud DVR program, so you can record shows for later.
Sling TV is available on Roku, Amazon Fire TV, Chromecast and more, so it's not a problem to enjoy History on a TV, tablet, computer, or other smart devices. There are more channels available on Sling TV than what I've mentioned here. To find out more about what Sling TV has to offer, and more information about Sling TV device compatibility, check out this detailed review of Sling TV.
The review includes information on a Sling TV free trial and ways to get discounted (and free) streaming devices so be sure to check it out. Currently, there are offers for a 7-day trial and free Amazon fire stick if you sign up for two months.
Sign up for a free trial to Sling TV!
Watch Discovery Channel on Vidgo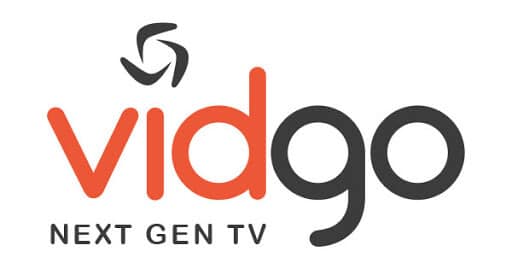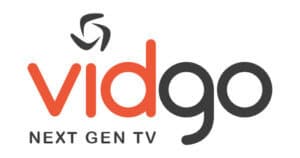 Vidgo is a newer streaming service that offers fairly competitive pricing over other live streaming services. The only catch is they do not currently offer a DVR. Vidgo includes History Channel in its Core package, along with over 60 other channels. New customers can sign up for the Core Plan for $45 per month, on sale from its usual $55 per month.
Vidgo doesn't force you into a contract so you can cancel any time. They do offer a 3-day free trial, which you can cancel within the first three days at no charge.
Vidgo is supported on available on Android, iOS, Roku, Apple TV, Fire TV. You can also stream the service on up to 3 devices at the same time. We have the full details in our guide to Vidgo's live streaming service.
History on Amazon Prime
Many of the shows on History, including some seasons of "Ancient Aliens," "America the Story of Us," and "Vikings," are included for streaming in an Amazon Prime membership.
Purchase History Shows Online
If you are simply interested in a few History shows, you can purchase the full run of the current season online from Amazon, Itunes or another service. This may be a cheaper option than purchasing a streaming service to deliver all History has to offer. To buy the latest season of a History show on Amazon, a season pass costs between $19-25, which is less than many monthly services and makes sense if it's the only show that you care about. That said, there you may be interested in shows on other networks. In that case, you may be better off going with Sling TV. It ultimately depends on how many shows you are going to follow in a year. Almost every popular show is available online and once you purchase it, you own it. That means you can watch it whenever you want.
Watch with the History App
The History app on your Apple TV, Roku, or other devices will allow you to watch its shows on demand if you have a subscription to the streaming services Philo, or Hulu. The library available is not exhaustive (you cannot necessarily get old episodes of your favorites) but you will be able to see a lot of what History has been showing recently.
Additionally, you can use the app to watch History shows if you have the login credentials to a paid cable or satellite TV subscription.
History also has an additional app called "vault," which allows you to watch some of its series (largely documentaries) for $4.99 per month or $49.99 per year. There is a 7-day free trial available if you sign up for an account.
What Is On History Channel
Are aliens among us?? Did they destroy the dinosaurs…and build the pyramids?! Was your great great grandmother abducted in a UFO? What does that make you….?!
Such hard-hitting questions might not be the first you'd expect to see explored on a channel called History – especially alongside actual WWII documentaries. But like beauty, history can be in the eye of the beholder, and many eyes enjoy beholding History's creative programming. Tethering imagination to objective reality is so boring, isn't it??
That said, those who watch History hoping to come away with actual historical knowledge will be happy with its popular documentaries like "America the Story of Us" and "Ancient Discoveries," all about surprisingly advanced technology of the past.
And believe in them or not, people love to follow "reality" shows like "Pawn Stars," following the story of a real-life pawn shop in Las Vegas, "Alone," which drops people into survival scenarios, and the gritty tenacity of North American "Mountain Men." "Ice Road Truckers" will give you a glimpse into lives you might never have imagined. Then again, you might go full-on historical fiction and enjoy the bloody exploits of "Vikings."
Whether or not these constitute lessons from the past or just stories of life, History's shows make for plenty of can't-miss entertainment. Fortunately, you don't need to subscribe to a cable provider to access all that History offers.
For information on watching other TV channels online check out: How To Watch Any TV Channel Online Without Cable
Need More Information?
If this article didn't answer your specific question, head over to our Home Page! It will guide you to affordable internet providers, streaming services to meet your needs, information on antennas, and many more tools and resources to help you save money on TV and Internet access.
For tips and tricks on cutting the cord and other tech topics be sure to join our Facebook Page.
Join Millions of Cord Cutters
Disclosure: Grounded Reason is supported by a small commission for purchases made through some product links on this website. We do not accept compensation from companies attempting to sway our review of products.