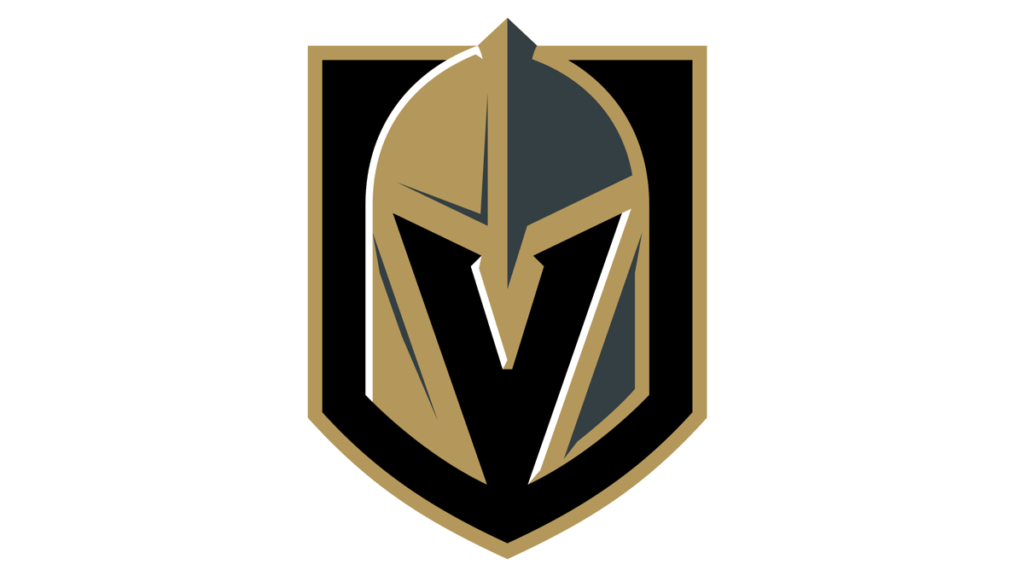 The 2023 NHL preseason is here. This year the Golden Knights are no longer airing games on AT&T SportsNet Rocky Mountain. Instead, the Knights will air games on KMCC-34 (Vegas 34) in the Las Vegas Area and Nevada Sports Net (NSN) in the Carson City/Reno area as long as they aren't airing nationally on ESPN or TNT. In even better news, local fans can stream every Knights game that isn't airing nationally on the new streaming service KnightTime+. Below are some quick answers before I get into the details
Best Solution when inside their TV Market: 69 regular seasons of Knights games will stream on KnightTime+ in addition to 6 of their 7 preseason games. If you want to watch every Knights game this season, then you will need a subscription to DIRECTV STREAM (5-day free trial) if you live in Northern Nevada as they carry ESPN, TNT, and NSN in the Carson City/Reno area. In the Vegas area, you would need to use DIRECTV's Satellite Service as Vegas 34 isn't on DIRECTV STREAM Yet. Of course, you could also watch over the air using a TV antenna.
Best Solution when living Outside the Golden Knights TV Market: Watch nearly all Golden Knights games on ESPN+ (sign up online). The Golden Knights only have a few games scheduled to air on TNT, NHL Network, and ESPN which won't be on ESPN+. You can watch those games through a service like Sling TV or DIRECTV STREAM.
Read on to learn how to watch those nationally televised games.
How to Watch The Next Vegas Golden Knights Preseason Game
Below are the upcoming Vegas Golden Knights games and how you can stream them live based on where you live.
Vegas Golden Knights vs. Arizona Coyotes ( 9/29/23)
Match Time: Friday, September 29, 2023 at 10:00 PM EDT
If You Live in The Vegas Golden Knights TV Market: This game airs on KMCC-34, NSN, and KnightTime+. You can watch through the following methods or services.
KnightTime+ - Stream this game on KnightTime+. Read on for more information.
KMCC-34 - You can watch using a TV antenna in Las Vega Area
NSN - Nevada Sports Net is available in Northern Nevada. It's channel 21 on DIRECTV STREAM and they provide a 5-day free trial
If You Live in The Arizona Coyotes TV Market: This game is not airing on a local network in the Arizona Coyotes market
Nationwide: This game is airing nationally on NHL Network, which you can watch on any of the services listed below:
DIRECTV STREAM (Ultimate Plan) - Try a 5-day free trial
Fubo with Fubo Extra - Sign up for 7-day free trial to the Fubo Pro plan and add the Fubo Extra package
Sling with Sports Extra - Sign up for Sling Blue or Orange plan and add the Sports Extra package
Watching Knights Games Inside Their Market
The Knights will air 69 games to those living in the Knight TV market which includes Nevada, Utah, Idaho, Montana, Wyoming, and certain counties of California and Nebraska. There are also 13 games that will air exclusively on ESPN, TNT, and ESPN+.
In Northern Nevada
There are really two paths you can take here. One way will allow you to watch nearly every Knights game in one service. The other will save you some money, but has more steps.
Most Convenient Way To Watch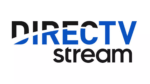 In Northern Nevada, DIRECTV STREAM is your best option for convenience. The streaming service carries Nevada Sports Net (NSN), ESPN, and TNT. Not only will you have access to all 7 of the Knights' preseason games. DIRECTV STREAM covers 79 of the 82 games the Knights will play this season. The other three Knights games will air on ESPN+. To Watch those you will need a subscription to ESPN+. ESPN+ costs and additional $9.99 per month, but also provides access to every out-of-market game for every NHL team as long as it isn't airing nationally. They stream over 1000 NHL games live this season and I consider it a must-have for hockey fans.
NSN, ESPN, and TNT are available in the DIRECTV STREAM Entertainment plan for $74.99 per month. NHL Network is available in their more expensive "Ultimate Plan," but you don't need it as those games will also air locally on NSN. The service also includes a cloud DVR service and allows you to simultaneously stream to an unlimited number of devices in the home, and up to 3 outside the home. DIRECTV STREAM is supported on Apple TV, Chromecast, Fire TV, iOS, Android, Roku, and more. See our review of DIRECTV STREAM for more details on this streaming service. They don't force you into a contract, and you can cancel at any time.
Cheapest Way To Watch
If you are a Knights fan in northern Nevada looking to save some money, you can watch 69 of the Knights 82 games on Vegas 34 for free using a TV antenna. You can try something like this $20 Flat TV antenna from Amazon. This antenna offers a free return policy, so it's no risk to test it out. If you aren't happy, you can return it for your money and check out my more in-depth guide to choosing a TV antenna.
You can then use Sling TV's orange package to watch the 10 games exclusive to ESPN, and TNT. Sling costs $40 per month, but provides a discount for your first month. Sling supports Android and iOS devices, Roku, Amazon Fire TV, Nexus player, Xbox One, 4th Generation Apple TV, Chromecast, and more. The service includes 50 hours of cloud DVR storage and doesn't require a contract. See our review of Sling for more details.
The only Golden Knights games you miss are the 3 on ESPN+.
In The Las Vegas Area
If DIRECTV STREAM picks up Vegas 34, then you can use the same advice I provide for those living in Northern Nevada. However, at the moment, Vegas 34 is only available on DIRECTV's satellite service. You could also pick up Sling TV's Orange plan for $40 per month for access to the 10 games exclusive to ESPN and TNT and then get a subscription to KnightTime+ for the 69 games on Vegas 34. KnightTime+ costs $69.99 for the season, so you could save a little bit of money using a TV antenna to watch those games on Vegas 34 for free.
Streaming Knights Games on KnightTime Plus
KnightTime+ is a streaming solution for those living in the Knights TV market, but may be out of signal range to watch games on Vegas 34 or NSN. The streaming service will carry the 69 games airing on those networks. A subscription to KnightTime+ is a one-time cost of $69.99 for all 69 games. The service will also stream single games for $6.99 per game if you don't want to get the season-long subscription. You can watch games on KnightTime+ through Apple TV, Amazon Fire TV, iOS, and Roku.
What Channel Are The Golden Knights On
In Las Vegas the Knights play most of their games on Vegas 34 which is channel 38 on Cox, but channel 34 on DIRECTV.
In the Reno / Carson area, the Knights play on Nevada Sports Net which on Charter is channel 787 in HD or 7 in SD. I you watch over the air, on DirecTV, or Dish Network channel 21 carries NSN, You have AT&T U-verse, then NSN in on channel 1021 in HD or 21 in SD.
Watching Golden Knights Games Outside of their TV Market
To watch Golden Knights games if you live outside the Las Vegas market, you will need ESPN+. ESPN+ will show every Golden Knights game that isn't exclusively airing nationally on ESPN or TNT.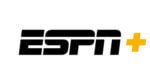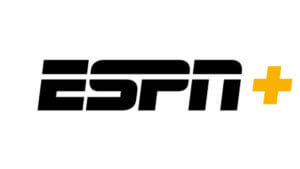 ESPN+ is how you watch most out-of-market NHL games in the 2023-2024 season. Not only will ESPN+ show a ton of nationally televised games, but the service will also provide a live stream to over 1000+ NHL games outside your local market, including the Las Vegas Golden Knights.
You watch ESPN+ through the ESPN App. To add ESPN+ to your ESPN app, follow these instructions:
Download and Open the ESPN app on your mobile or TV device. supports Roku Players and TVs, Amazon Fire TV devices, Chromecast, Apple TV, Android, iPhone, Samsung TVs, Xbox, PlayStation and more.
Click the Settings Gear in the upper right corner
Select "Account Information" then "Log Into ESPN Account." You should receive an activation code.
Visit https://espn.com/activate on your phone or laptop and type in the code
Log in with your ESPN+ credentials.
You should then get confirmation that your ESPN+ account is linked and now see and "ESPN+" tab in the ESPN app.
An ESPN+ subscription costs only $9.99 per month. There is no contract so you can cancel any time you like. However, you can select a yearly subscription for a discounted rate. In addition to ESPN, Disney also owns Hulu and the Disney+ streaming service. You can get Disney+, Hulu, and ESPN+ for just $19.99 / mo by signing up here! For more information on ESPN+, see our ESPN+ review.
Any nationally televised games not on ESPN+ will be on TNT, NHL Network, or ESPN which are available on the following TV streaming service:
You can also check the following for more information on watching these channels.
Need More Information?
If this article didn't answer your specific question, head over to our Home Page! It will guide you to affordable internet providers, streaming services to meet your needs, information on antennas, and many more tools and resources to help you save money on TV and Internet access.
For the latest news tips and tricks on cutting the cord and other tech topics be sure to follow our Google News Feed, like our Facebook Page and Follow Us on Twitter.
Join Millions of Cord Cutters
*
Disclosure: Grounded Reason is supported by a small commission for purchases made through product links on this website. We do not accept compensation from companies attempting to sway our review of products.