About Grounded Reason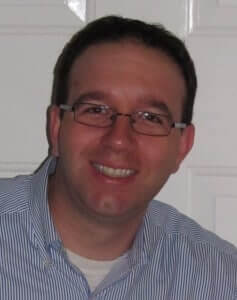 Welcome to Grounded Reason. Have you ever read something to gain information about a product or topic and by the time you're done you have more questions then you did before you started reading? It happens to me all the time. I started "Grounded Reason" to try and use a little research and analysis to see how things really work, and what the truth behind a story is. A lot of information slips through people's grasps every day. Major media outlets seem to care more about reporting multiple sides to everything and 10 second sound bites than reporting facts. My intent is to have a place where we can lay out straightforward information that's well researched, and easy to digest. We will have product reviews, "how to's", and use a little research to answer every day important (and sometimes not so important) questions.   Grounded Reason has the aim of providing you with down to earth researched content.  My hope is for this to be an interactive space where I can get an idea of things that need to be researched from the comments. As our community builds I hope to one day have a forum. I want this space to be about what you need to know.  Start checking out our content by clicking HERE.
Privacy Policy
View Grounded Reason's Privacy Policy
A little about Dennis Restauro
Dennis Restauro has over 15 years of experience in Information Technology working for Fortune 500 companies and the U.S. Federal Government. Dennis started his career with UPS in their Technology Group in the late 90's, mainly working with 2D barcoding technology. After earning his degree in Computer Science from Towson University he went on to work for Lockheed Martin as an operating systems scripter and programmer until 2006. That year, he signed on to the public sector as a Unix Administrator. Since 2010, Dennis has worked as an Enterprise Architecture specialist with a focus on Business Capability Modeling and Emerging Technologies.
Contact
For any and all questions regarding the site please contact me at  [email protected].  Follow me by clicking  the links to Twitter and Google+ at the bottom of the page
If you enjoyed this article, please Subscribe to our weekly newsletter. It goes out every Thursday and keeps you up to date on information relevant to cord cutters. Subscribing will also inform you on the latest deals out there for internet, streaming, and more.
What is the Best VPN for Torrenting?
If this article didn't answer your specific question, check out the Cord Cutting Guide. It provides links to the most important articles in our over 200 pages of content to help you ditch pay TV.
For tips and tricks on cutting the cord and other tech topics be sure to join our Facebook Page
.