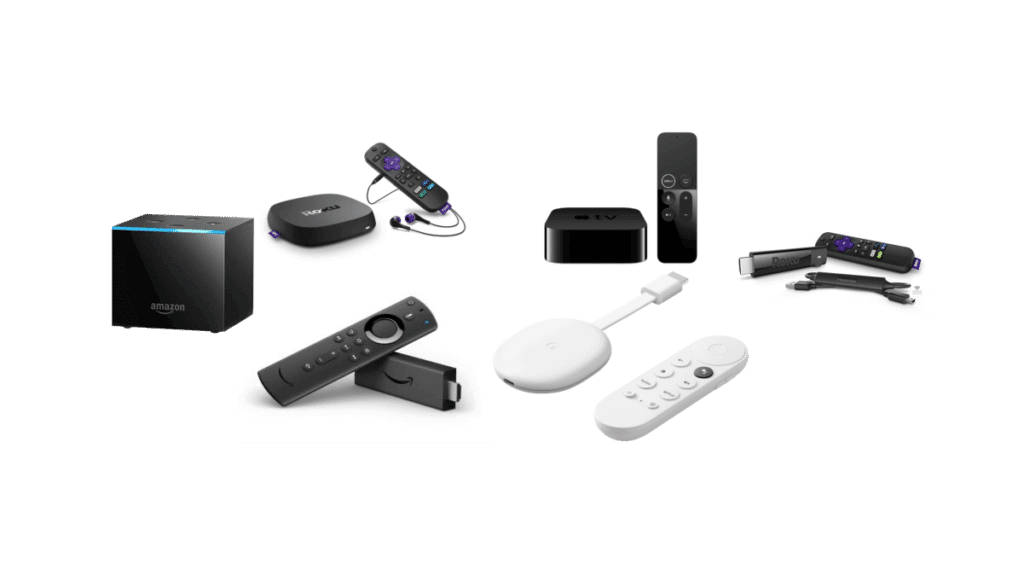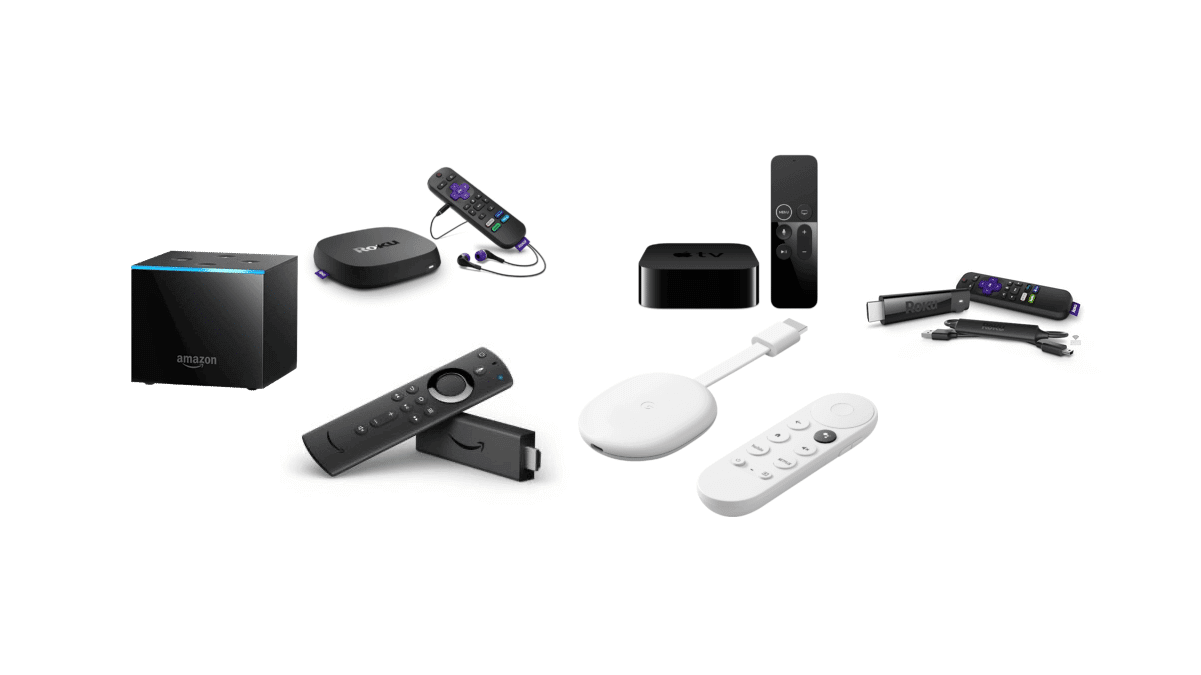 More Americans are Streaming TV and Movies at home than ever before. A recent Nielsen report shows streaming video accounts for nearly 40% of total TV usage. With more and more content moving away from traditional cable TV, and over to streaming services, a streaming device will one day be as common in households as toasters. In this guide, I'll explain how to choose the perfect streaming device for you and your family, depending on what you want to watch.
Which Streaming Devices to Consider
There are dozens of different streaming devices on the market. I recommend sticking with a proven brand. For this article, we'll look at Roku, Amazon Fire TV, Chromecast, and Apple TV. Let's take a brief look at each of these brands and what they have to offer.
Roku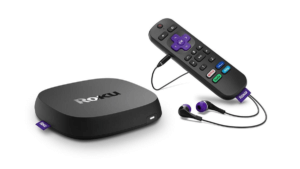 Roku has been making streaming devices since 2008. They are known for their ease of use and vast app support. It's been a while since Roku has released a new fleet of devices.
We currently see the Roku Express 4K+ as the best budget option for new streamers as it's very affordable and provides features like 4k Video and HDR10+ support. However, if you want a device that supports Dolby Vision, then you should go with the Streaming Stick 4K. Both are priced around $40-$50. However, I recommend reading our Roku device guide for detailed information on all the models available.
Roku TV
If you want to upgrade your TV and are interested in a Roku streaming device, I strongly recommend purchasing a Roku TV. A Roku TV is a quality TV with a Roku built-in. The best part of a Roku TV is that all television input connections are treated as a separate app. For example, if you connect an Xbox One and an Antenna to your TV, you click the Antenna "app" to watch live TV or the "Xbox" app to play video games. I purchased a TCL Roku TV, and I love it.
Amazon Fire TV Cube and Stick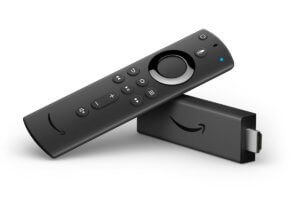 Amazon offers a few flavors of Fire TV. There are three versions of the Amazon Fire TV stick. Then there is the Fire TV Cube. Here is a brief explanation of the various devices.
Amazon Fire TV Stick 4K Max: – The Amazon Fire TV Stick 4K Max is an excellent choice for 4K HD streaming. The Fire TV Stick also integrates Amazon's virtual assistant Alexa into the platform. You can use Alexa to issue voice commands and control TV power and volume through the remote. This device also supports Dolby Atmos Audio. It retails at $59.99 but is generally for sale on Amazon at a discount. There is also a "Non-Max" version on the market that lacks features like Wi-Fi-6E support, an enhanced remote with TV channel buttons, and the Fire TV "Ambient Experience." This device retails for $49.99.
Amazon Fire Stick – For $10 less, you can get this version, but it only supports up to 1080p video resolution and doesn't stream in 4K video. It does include the same remote as the Fire TV Stick 4K, but not the 4K Max. This device also supports Dolby Atmos Audio (Order for $39.99)
Amazon Fire Stick Lite – If you want to save a little more money, you can go with this version. The remote that comes with this version doesn't allow you to control your TV, and the Dolby Audio is via HDMI audio passthrough (Order For $29.99)
Amazon Fire TV Cube – This streaming device provides all the functionality of the Fire Stick 4k but comes with a built-in speaker and the Alexa virtual assistant. It's basically a streaming device that doubles as an Alexa device. The Cube allows you to use Alexa apart from your TV. Therefore, you can use the Fire TV Cube to act as the hub of your smart home. (Order For $119.99)
You can also check out our article, Fire TV Stick vs. Fire TV Cube, to compare both. Much like Roku TVs, you can purchase a Fire TV Edition Smart TV with Fire TV built into the television.
Apple TV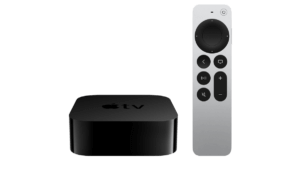 Boasting Siri functionality and the app store, providing the ability to install apps, Apple TV has made some brilliant decisions since its launch in 2007. There are currently 2 versions for sale from Apple. They are:
Apple TV 4K Wi-Fi – This device supports 4K UHD video, Dolby Vision, HDR10+, a redesigned Siri remote, and Dolby Atmos support. This device runs a whole host of streaming services to watch quality content on your television with just an internet connection, and it supports both Wi-Fi and Ethernet. While you don't need any other Apple product to realize the value of an Apple TV, you can stream any content on an iPad, iPhone, or iPod that supports Apple Airplay. It can also act as a smart home hub with HomeKit. ( Order for $129)
Apple TV HD Wi-Fi + Internet – All the functions of the $129 model but upgrades the 64 GB of storage to 128. This model also has an onboard Ethernet Port and supports thread mesh networking for smart devices. ( Order for $149)
Apple TV is beautiful in design. However, as I said in my review of the Apple TV. If you are just looking for a steaming device, then I would go with a cheaper option. The value of this device is combining the virtual assistant functions of Siri and a smart home hub in a streaming device. In this regard, it's more like the Fire TV Cube.
Google Chromecast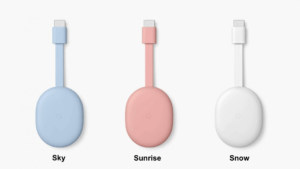 Google finally added it's own user interface to Chromecast in 2020 with "Chromecast with Google TV 4K." They also have a budget option that doesn't have the 4K support called the Chromecast With Google TV HD
Chromecast with Google TV 4K: This Chromecast iteration includes a Voice Remote with an integrated microphone to interact with Google Assistant to navigate the Google TV interface built into this version of Chromecast. You don't need to cast media from another device to use this version of Chromecast. This is a top-tier streaming device with video resolution up to 4K HDR. The device supports Dolby Vision, HDR10, and HDR10+, along with Dolby Digital, Dolby Digital Plus, and Dolby Atmos audio. (retails for $49.99) There is also the Chromecast with Google TV HD for $29.99 that only comes in white, has scaled back its memory and processor, and only supports up to 1080 HD video quality.
Choosing The Best Streaming Device
After looking at all the options, we can rule out an Apple TV and Fire TV Cube for most people. While both devices check all the boxes for what you want in a streamer, it's just way too expensive for most people looking for a streaming device. However, if you are looking for a Smarthome hub and virtual assistant, then Apple TV 4K and Fire TV Cube are the only devices in this guide that will handle those functions. In that case comes down to who you like more for the price, Siri or Alexa.
That leaves us with Roku, Amazon Fire TV, and Chromecast with Google TV. To figure out which to choose, we need to consider what's important.
If You Value Affordability
If you don't need top-of-the-line tech and need an affordable way to stream TV shows and movies, I would purchase the Amazon Fire Stick Lite (Order For $29.99). It streams video in 1080p HD, has great audio, and supports most streaming services. The Fire Stick Lite If the price is your main concern, then this is your choice.
If You Want 4K Video
If 4K video is your goal, but you don't want to pay for a top-of-the-line streaming service, I would go with the Roku Express 4K+ (Order for $39). Roku is by far the most user-friendly of the major streaming devices. It supports up to 4K video resolution with Dolby Vision, HDR with HDR10+. Its audio capabilities are decent with DTS Digital Surround and Dolby Audio over HDMI pass-through. That said, Chromecast with Google TV 4K (Order for $49.99) is a great device for Android users. While I prefer Roku as I find the user interface is much easier to navigate than Chromecast or Fire TV, Roku devices are a little dated. Fire TV has refreshed there hardware more recently and has more up-to-date Wi-Fi.
Streaming Device Reviews And Guides
While this guide compares our top choices of streaming devices, we have reviewed others. Below are links to all the TV streaming devices we've reviewed and other guides regarding TV streaming devices we've covered.