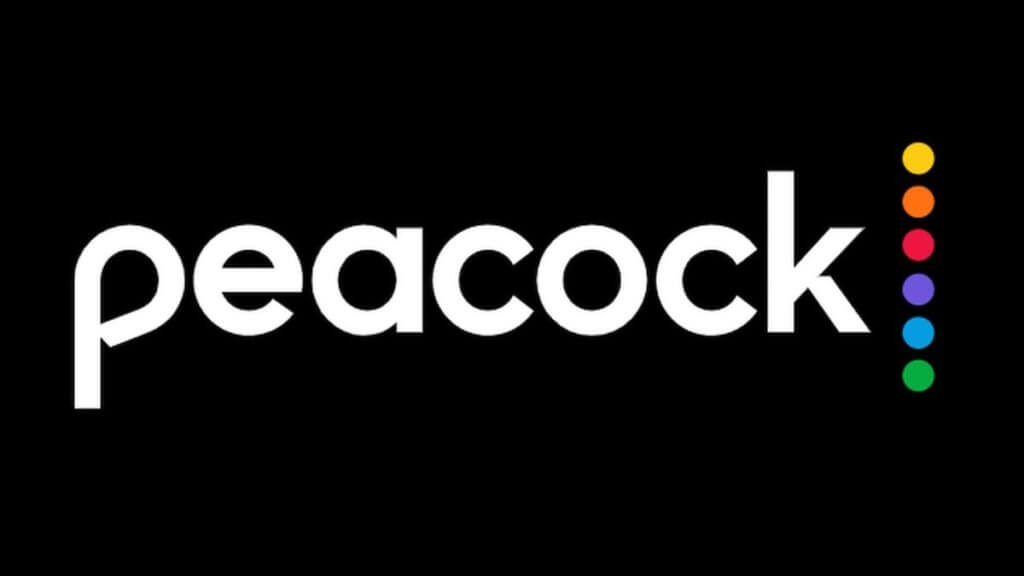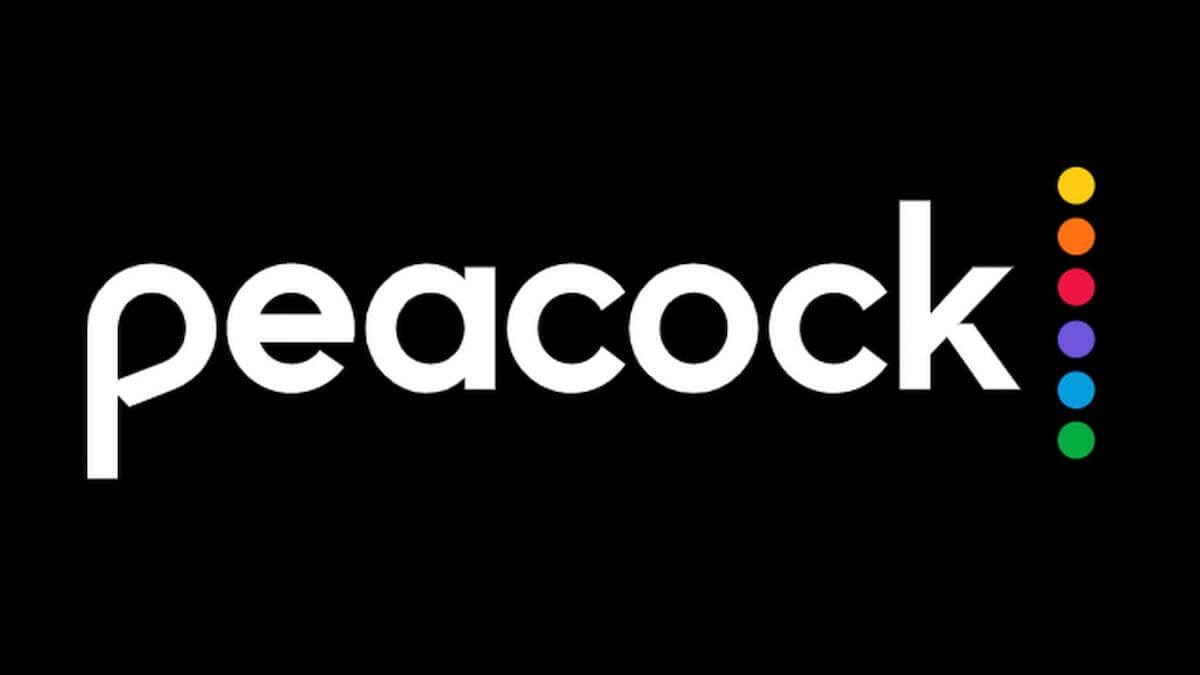 What is Peacock
Peacock is an over the top streaming service from NBCUniversal, with video on-demand and some live events. While most of the TV Shows and moves are from the NBCUniversal libraries, there is also a lot of third party content available from Lionsgate, Starz, Warner Bros, A&E Networks, ViacomCBS, Paramount, Cinedigm and more. The service has free, premium, and an ad-free option.
NBC Peacock Has Two Plans
Peacock has three plans available, free, Premium, and Premium Plus. Here are the details on each:
Peacock Free
Peacocks free is an ad-supported plan that boasts over 7500 of programming. The free plan allows viewers to watch episodes of new NBC shows one day after they air on broadcast NBC. The free version of Peacock also airs movies, classic T.V. series, and select episodes of original content shows. There are also curated content groupings like "SNL Vault," "Family Movie Night", and "Olympic Profiles."
Peacock Premium and Premium Plus
Peacock Premium is ad-supported, but subscribers have to pay 4.99 a month. Subscribers can have the service ad-free for a subscription price of $9.99 per month. Peacock is calling this ad-free plan, Premium Plus Comcast Xfinity customers get Peacock Premium free with certain cable and internet services. Those customers can pay an additional $5 per month to have the service free of ads.
Peacock Premium has double the content of the free version, with around 15,000 hours of programming. Fans of The Tonight Show with Jimmy Fallon, and Late Night with Seth Myers, can watch new episodes of those shows via Peacock Premium at 8 pm E.T. and 9 pm E.T. instead of their 11 pm and midnight airings on broadcast NBC.
How can You Watch Peacock
Peacock Premium is free for all Xfinity customers with an X1 or Flex 4K streaming device. That means if you only have Xfinity Internet, you just need to call and ask them to send you an Xfinity Flex device at no additional cost.
Device Support
Below are the devices announced that support Peacock
Roku
iPhone, iPad, iPod touch,
Apple T.V. 4K and Apple T.V. HD
Xbox One S and Xbox One X
Playstation 4
Fire TV devices (as of 6/24/21)
Android devices
Android TV
Chromecast and Chromecast built-in
Samsung Smart TVs
VIZIO SmartCast TVs
LG Smart TVs
Xfinity Flex 4K
On June 8, 2021, Peacock began supporting Samsung Smart TVs as well. You can now download Peacock to your Samsung Smart TV from the Samsung Appstore. On June 24th, 2021 Peacock added support for the Fire TV Stick.
What is on Peacock
"Select episodes of original content" are available on the free plan, and you need Peacock Premium to watch Peacock's original shows. With popular series, the first season is available on the free version of Peacock. However, subsequent seasons are usually available on the premium tier.
Peacock Originals
Below some of the currently airing and upcoming Peacock Originals.
Brave New World
Based on Aldous Huxley's groundbreaking novel, Brave New World imagines a utopian society that has achieved peace and stability through the prohibition of monogamy, privacy, money, family, and history itself. As citizens of New London, Bernard Marx (Harry Lloyd, Game of Thrones, The Theory of Everything) and Lenina Crowne (Jessica Brown Findlay, Winter's Tale, Downton Abbey) embark on a vacation to the Savage Lands, where they become embroiled in a harrowing and violent rebellion. Bernard and Lenina are rescued by John the Savage (Alden Ehrenreich, Solo: A Star Wars Story, Hail, Caesar!), who escapes with them back to New London. John's arrival in the New World soon threatens to disrupt its utopian harmony, leaving Bernard and Lenina to grapple with the repercussions.
The Capture
The Capture is a conspiracy thriller that looks at a troubling world of fake news and the extraordinary capabilities of the intelligence services. When soldier Shaun Emery's (Callum Turner, War & Peace, Fantastic Beasts: The Crimes of Grindelwald) conviction for a murder in Afghanistan is overturned due to flawed video evidence, he returns to life as a free man with his young daughter. But when damning CCTV footage from a night out in London comes to light, Shaun's life takes a shocking turn, and he must soon fight for his freedom once again. Detective Inspector Rachel Carey (Holliday Grainger, Strike, Patrick Melrose) is drafted to investigate Shaun's case, but she quickly learns that the truth can sometimes be a matter of perspective.
Intelligence
Intelligence is a workplace comedy set in the U.K.'s Government Communications Headquarters – a kind of weedier, geekier, more bureaucratic version of MI5 and MI6, where they tackle international and domestic Cyber Crime from a desktop. When a pompous maverick NSA agent Jerry Bernstein (David Schwimmer, American Crime Story, Friends, Band of Brothers) comes over from the U.S. to join the team, he enlists an inept and tactless computer analyst Joseph (Nick Mohammed, The Martian, Ted Lasso, Christopher Robin) in a power grab that threatens to disrupt the team's ability to combat cyber terrorism.
Psych 2: Lassie Come Home
Santa Barbara Police Chief Carlton Lassiter (Timothy Omundson, This Is Us, American Housewife) is ambushed on the job and left for dead. In a vintage Psych-style Hitchcockian nod, he begins to see impossible happenings around his recovery clinic. Shawn (James Roday, A Million Little Things, Psych) and Gus (Dulé Hill, Suits, Psych) return to Lassie's side in Santa Barbara and are forced to navigate the personal, the professional, and possibly the supernatural. Separated from their new lives in San Francisco, our heroes find themselves unwelcome in their old stomping grounds as they secretly untangle a twisted case without the benefit of the police, their loved ones, or the quality sourdough bakeries of the Bay Area. What they uncover will change the course of their relationships forever.
*Psych 2 is a full-length film
Curious George
First introduced to the world of children's literacy over 75 years ago, Curious George® was created by Margret and H.A. Rey in 1941 and remains one of the most beloved children's classics of all-time. The animated series targets preschool viewers and follows the adventures of everyone's favorite monkey and his insatiable curiosity to bring delightful antics, gentle humor and heartfelt emotion to each fun-filled episode. With a focus on education, the Emmy® award-winning program incorporates early concepts in math, science, technology and engineering and encourages children to use their imagination and expand their own investigations of the world.
Cleopatra in Space
Dreamwork's Cleopatra in Space​ is a comedic adventure focusing on the untold story of Cleopatra's teenage years. Viewers can follow Cleo (Lilimar Hernandez, Bella and the Bulldogs, Knight Squad) as she is transported 30,000 years into the future, to an Egyptian-themed planet that is ruled by talking cats and where she discovers she is the prophesied savior of the future world. In order to prepare for her role and mission, Cleo is sent to an elite academy where she has to train to take on the bad guys, figure out how to eventually get herself back home to Egypt, as well as tackling the highs and lows of being a teenager in high school.
Where's Waldo
Twelve-year-old Waldo (Joshua Rush, The Lion Guard, Andi Mack) and his best friend Wenda (Haley Tju, Bella and the Bulldogs) are members of the Worldwide Wanderer Society—the international order of curious travelers who circle the globe celebrating cultures and solving problems through observation. Their mentor—Wizard Whitebeard (Thomas Lennon, The State; Reno 911: The Odd Couple), a seasoned wanderer—sends these inquisitive young adventurers on international travel missions so they can earn their stripes and someday become wizard-level wanderers too. But standing in Waldo and Wenda's way is their rival Odlulu (Eva Carlton, Little), who can't help but cause trouble wherever she goes.
Lost Speedways
Lost Speedways, a series hosted by Dale Earnhardt Jr. explores past speedways no longer in use with racing alumni. This show is a weekly sports documentary format, and be a lot of fun for racing fans.
Current Seasons
The latest season of the following currently airing shows are available:
Law & Order: SVU
Blindspot
Chicago P.D.
Chicago Fire
Chicago Med
New Amsterdam
Manifest
Zoey's Extraordinary Playlist
Bluff City Law
Council of Dads
Lincoln Rhyme: The Hunt for the Bone Collector
Days of Our Lives
Saturday Night Live
Superstore
Will & Grace, Perfect Harmony
Indebted
America's Got Talent: Champions
Ellen's Game of Games
World of Dance
American Ninja Warrior
The Wall, Hollywood Game Night
Making I
the Tonight Show Starring Jimmy Fallon
Late Night with Seth Meyers
Dateline
NBC Nightly News
Meet the Press
Access Hollywood
The Kelly Clarkson Show
Telemundo:
Current Season Series including La Doña, Cennet, Minuto para Ganar, Noticiero Telemundo and 100 Días para Enamorarnos
On-Demand including Betty En NY, Preso No. 1, Al Otro Lado Del Muro, Santa Diabla, El Chema, El Baron, Caso Cerrado, Chiquis 'n Control, Corazón Valiente, ¿Dónde Está Elisa?, El Rostro De La Venganza, Guerra De Ídolos, I Love Jenni, José José, Mi Familia Perfecta, Perro Amor, Quien Es Quein, Reina De Corazones, Relaciones Peligrosas,The Riveras, Un Poquito Tuyo and Victoria and Victorinos
Classic Shows on Peacock
Peacock will give you access to the following shows:
Parks and Recreation
30 Rock
Saturday Night Live
King of Queens
Everybody Loves Raymond
Two and a Half Men
A.P. Bio
Frasier
Saved By the Bell
George Lopez
Cheers
Punky Brewster
The Johnny Carson Show
The Carol Burnett Show
The Greatest American Hero
Munsters and Leave It to Beaver
all Law & Order brands
New Amsterdam
Friday Night Lights
House
Psych
Parenthood
Monk
Heroes
Covert Affairs
Warehouse 13
Sliders
Necessary Roughness
The Commish
Murder She Wrote
Columbo
The Rockford Files
Airwolf
Seaquest and Alfred Hitchcock Presents
Kids will have all new, exclusive episodes of Curious George, Where's Waldo? and Cleopatra in Space, and library titles including Woody Woodpecker, Top Chef Jr., Beat the Clock, Friendly Monsters, Sabrina: The Animated Series, Fievel's American Tails, Care Bears, Get Out of My Room, New Adventures of He-Man, Noddy in Toyland, Beethoven, Big Fun Crafty and Baby Einstein Classics
Competition Series including Hollywood Game Night, American Ninja Warrior, Face Off, Top Chef Masters and American Ninja Warrior Junior
Must-See Reality including The Profit, Million Dollar Listing NY, The Real Housewives of Dallas, Chrisley Knows Best, Kitchen Nightmares, Below Deck, Hell's Kitchen, Flipping Out, Botched, Southern Charm, Escape to the Chateau, Jay Leno's Garage, Married to Medicine, Talk Stoop, George to the Rescue, Ghost Hunters International, Bad Girls Club, Bethenny Ever After, Kourtney & Kim Take New York, Open House, Shahs of Sunset, Very Cavallari and WAGS
Docuseries including Dateline, American Greed, Snapped, Forensic Files, Three Days to Live, Unsolved Mysteries, Paranormal Witness, Final Appeal, Aaron Hernandez Uncovered, Killer Couples, The Case of Caylee Anthony, Dahmer on Dahmer: A Serial Killer Speaks, Earth Odyssey with Dylan Dreyer and The Disappearance of Natalee Holloway
Movies on Peacock
Hundreds of movies will be available on Peacock, including the Jurassic Park franchise, E.T., Meet the Parents, Schindler's List, Shrek, Evan Almighty, Liar Liar, Fletch, Ray, Lost in Translation, Definitely Maybe, Reservoir Dogs, Children of Men, Moonrise Kingdom, American Psycho, Meet Joe Black, Monster's Ball, Blue Crush, The Blair Witch Project, Fear, The Story of Us, You, Me, and Dupree, Robin Hood and Leap Year
Coming soon to Peacock
The Following should be available on Peacock, or coming soon
Original Content: Dozens of series and original films including Brave New World, The Capture, Psych 2: Lassie Come Home, Angelyne, Intelligence, Rutherford Falls, Lost Speedways, Battlestar Galactica, Punky Brewster, A.P. Bio, Dr. Death, Hitmen, Real Housewives Mash-up, Saved By the Bell, Five Bedrooms, Lady Parts, Girls5Eva, Code 404, Who Wrote That, Kids Tonight Show, The Amber Ruffin Show, Armas De Mujer, Caso Cerrado
T.V.:Popular series like The Office, This Is Us, The Blacklist, Chicago P.D., Chicago Fire, Chicago Med, Project Blue Book, Downton Abbey, Suits, Bates Motel, The Mindy Project,the best of the Real Housewives franchise, Married With Children, Roseanne, Curse of Oak Island, Pawn Stars, First 48, Storage Wars, American Pickers, Ancient Aliens and Cold Case Files
Film: New movies coming to the service include The Bourne Trilogy, Fast & Furious, Fast 5, Knocked Up, Bridesmaids, Baby Mama, Apollo 13, The Big Lebowski, Notting Hill, Scent of a Woman, Meatballs, The Hurt Locker and Open Water
Kids: New kids originals including Madagascar: A Little Wild, The Mighty Ones and TrollsTopia and movies including Trolls World Tour, Croods 2 and Despicable Me
Live Events
Sports (when they return) including the Premier League, the Ryder Cup, the NFL's new Wild Card Playoff game and the Tokyo Olympics and Paralympics, and live events like the recently announced Global Citizen and the World Health Organization's One World: Together at Home Global Entertainment Special
Need More Information?
If this article didn't answer your specific question, head over to our Home Page! It will guide you to affordable internet providers, streaming services to meet your needs, information on antennas, and many more tools and resources to help you save money on TV and Internet access.
For tips and tricks on cutting the cord and other tech topics be sure to join our Facebook Page and Follow Us on Twitter.
Join Millions of Cord Cutters
*
Disclosure: Grounded Reason is supported by a small commission for purchases made through some product links on this website. We do not accept compensation from companies attempting to sway our review of products.