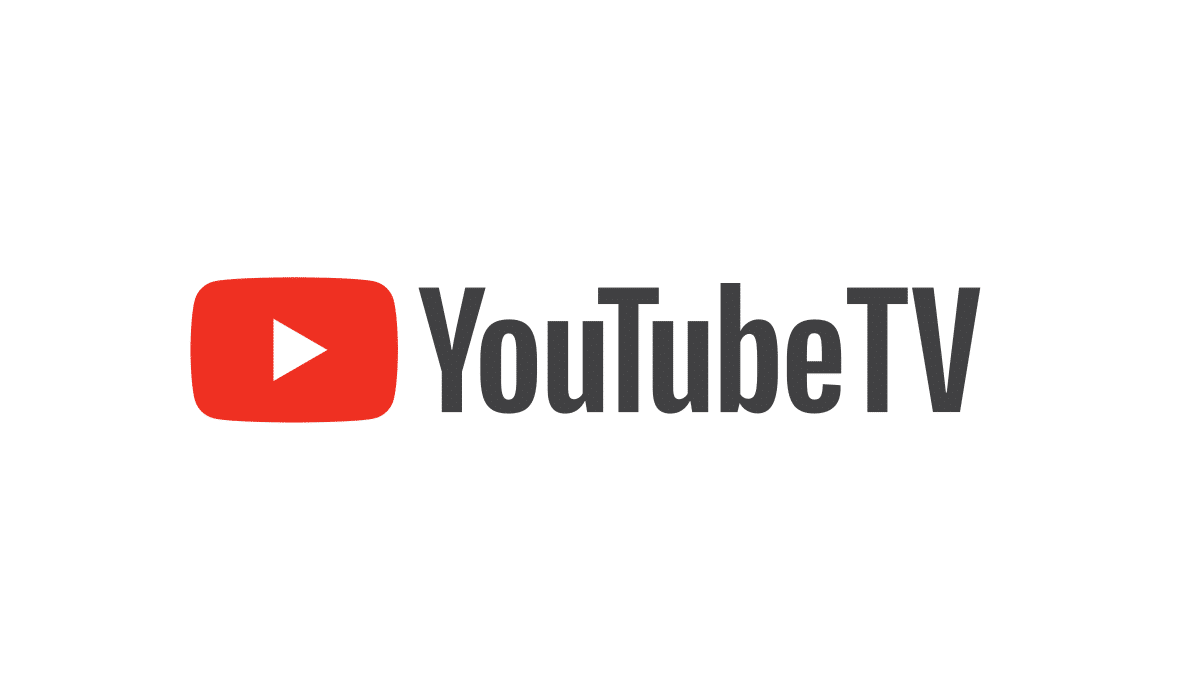 YouTube TV is a cable TV alternative that allows you to stream live local channels along with many of the channels found on cable TV. While this article covers the service in-depth, let's get some of the more important questions first.
YouTube TV Channels: We cover the 100+ channels available on YouTube TV below, but you can get an idea of all the channels available in your zipcode
YouTube TV Price: YouTube TV costs $72.99 per month. There are no contract requirements so you can cancel at any time on YouTube TV's website
YouTube TV Device Support: YouTube TV supports Android, iOS, Apple TV, Fire TV, Chromecast, Roku, and more
Is There A Free Trial?: Yes! YouTube TV normally offers a 1-week free trial. They occasionally extend the free trial to more than 1-week during promotions.
What Is YouTube TV
YouTube TV is a live TV streaming service that offers nearly all your favorite pay-TV networks. Subscribers will have access to channels like AMC, USA, Bravo, and much more. All you will need is a stand-alone home internet service, and you can watch TV over your internet connection.
Furthermore, subscribers will have major broadcast networks (ABC, FOX, NBC, CBS, and CW) live through the service. While all these local networks are available, a few locations may offer certain networks "on-demand only."
In addition to broadcasting numerous cable TV networks, YouTube TV includes a Personal Cloud DVR and YouTube Red original series. All this costs subscribers $72.99 a month. A single subscription can be used by six Google accounts but will only provide three simultaneous streams, which you can also use to stream YouTube TV outside of your home. This comes with the benefit of hiding your viewing habits from others that share your subscription.
What Channels are on YouTube TV
As previously stated, the service will provide live access to ABC, NBC, FOX, and CBS. The CW will also come with the service. You can see all the channels available in your area by Checking Your Zip-code Here.
A YouTube TV subscription will provide you with most of the major channels you would expect from a cable provider. The only major channels missing from YouTube TV's channel lineup are A&E, History, Lifetime, and The Bally Sports Regional Sports Networks. A comprehensive list of channels you can access with YouTube TV is below.
YouTube TV provides the following channels:
ABC News Live
BBC World News
BET Her
Bounce TV
Cheddar News
CNBC
Comedy.TV
COZI TV
Court TV
Dabl
Disney XD
Disney Junior
ESPNews
FOX Business
Fox Soul
Fox Weather
FS2
FXM
FXX
Galavisión
getTV
Hallmark Drama
HSN
HSN
Justice Central TV
LiveNOW from FOX
Local Now
MotorTrend
MTV2
MTV Classic
MyNetworkTV
Nat Geo Wild
NBCLX
NBC News NOW
NBC Universo
NewsNation
NickToons
Teen Nick
Oxygen
QVC
Recipe.TV
Scripps News
Smithsonian Channel
Start TV
Sundance TV
Tastemade
Telemundo
TYT Network
Univision
UniMás
Universal Kids
YouTube Movies
YouTube Originals
Also, there are shows and movies available on-demand through YouTube TV, but it's based on what the networks make available. If you do not see the channels you are looking for on YouTube TV, you can check out our channel lists for a number of Live TV streaming services in the list below:
Local Channels on YouTube TV
YouTube TV has excellent local channel coverage. They provide the local channels for the 4 major broadcast networks (ABC, CBS, FOX, and NBC) in nearly all markets in the US. They also provide your local PBS channel and The CW where available. Youtube TV also carries local Spanish-language channels like UniMas, Telemundo, and Univision when available in your area. We recommend checking YouTube TV's website to guarantee the availability of local channels in your area
Regional Sports on YouTube TV
The list above shows that YouTube TV offers Regional Sports Networks across the country. Below is a listing of those regional sports networks. They will only be available if you live in the TV Market of that particular RSN.
Orlando City SC Sports Network
Seattle Sounders Sports Network
The image below shows all the channels available. However, some regional channels will only be available if you live in that market.
Premiere Channels on YouTube TV
YouTube TV also offers the option to add the following premium channels:
ALLBLK
Cinemax
Comedy Dynamics
CONtv
Docurama
Dove
EPIX
Fandor
Fox Nation
FOX Soccer Plus
Hallmark Movies Now
IFC Films Unlimited
Law & Crime
NBA League Pass
Outside TV Features
Pantaya
Screenpix
Screambox
Sundance Now
Up Faith and Family
Urban Movie Channel (UMC)
VSiN
WE TV+
YouTube TV Entertainment Plus
YouTube TV Sports Plus
If you don't see your favorite channel on the list, you can suggest YouTube TV add it using their channel request form.
Sports Plus Add-On Package
YouTube TV offers a "Sports Plus" Add-On package for an additional $10.99 per month. The "Sports Plus" add-on includes:
beIN Sports
Billiards TV
Fox Soccer Plus
GOLTV
MAVTV
NFL RedZone
Outside TV
Players TV
PokerGO+
SportsGrid
STADIUM
TVG
VSiN
YouTube TV Cost
The cost of YouTube TV's base package is $72.99 per month. There are also various add-on packages for premium and additional sports channels. The pricing for each is below.
Acorn TV for $6/month
AMC Premiere for $5/month
Cinemax for $9.99 per month
CuriosityStream for $3/month
EPIX for $6/month
Fox Soccer Plus for $15/month
Max for $15.99/month
NBA League Pass for $40/month
SHOWTIME for $11/month
Shudder for $5/month
Starz for $9/month
Sundance Now for $7/month
Urban Movie Channel for $6 per month
Docurama for $4.99/month
Dove Channel for $4.99/month
ConTV for $4.99/month
Other YouTube TV Add-Ons
YouTube TV 4K+ – this add-on package adds 4K to YouTube TV and more for an additional cost of $9.99 per month after promotions expire. Features for this add-on feature include:
4K viewing on available content
Unlimited concurrent streams at home (upgraded from 3 streams)
Ability to view DVR recordings offline for available content on mobile devices
Sports Plus bundle – includes NFL Red Zone, Fox College Sports, Gol TV, Fox Soccer Plus, MAVTV, TVG, Stadium for $10.99 per month.
Entertainment Plus bundle – includes Max, Showtime, and Starz for $29.99/month on top of your YouTube TV monthly subscription. This is a $5 savings compared to purchasing each of these premium channels individually.
Where YouTube TV is Available
YouTube TV is available across the entire United States. In addition to the traditional cable channels you get with YouTube TV, Google claims 90% of the country will have access to the big 4 broadcast networks as well (ABC, NBC, FOX, CBS.)
To find which channels are available through YouTube TV in your area, click the free trial on their website and enter your zip-code.
Other Features
YouTube TV streams on-demand and live TV at an HD video resolution of up to 1080p at 60 frames per second. The audio quality of live TV on YouTube TV is available in 5.1 surround sound on all 2021 and later TVs, Chromecast, Apple TV, Roku, and most Fire TV devices. It's possible devices manufactured prior to 2021 support YouTube TV in 5.1 audio. Check with your manufacturer to be sure. YouTube TV provides a 4K video add-on package which provides available content in 4K resolution for an additional charge of $9.99 per month.
Subscribers can watch three streams simultaneously. The service also includes a personal cloud-based DVR for each of the subscription's 6 account profiles. In addition, the DVR provides unlimited storage and simultaneous recordings. Furthermore, your recordings are available for nine months.
YouTube TV Device Support
YouTube TV is supported on web browsers and the following streaming platforms:
Chromecast with Google TV devices
Android TV (Note: TVs running a mobile version of Android may not be supported)
Vizio SmartCast TVs
Samsung & LG smart TVs (2016 models and newer)
HiSense TVs (models: MTK5658, MTK5659, MSD6586)
Apple TV (4th generation) and Apple TV 4K
Fire TV Stick (3rd Gen), Fire TV Stick Lite, Fire TV Stick (2nd Gen), Fire TV Stick 4K, all-new Fire TV Cube, Fire TV Cube (1st Gen), and all Toshiba, Insignia, Element, and Westinghouse Fire TV Edition smart TVs
Xbox: Xbox Series X, Xbox Series S, Xbox One X, Xbox One S, and Xbox One
PS5, PS4
TiVo Stream 4K
Roku: All Roku TVs, Roku Smart Soundbar, Roku Ultra, Roku Ultra LT, Roku Streaming Stick+, Roku Streaming Stick+ HE, Roku Streaming Stick (3600x and newer models), Roku Express/Express+, Roku Premiere+, Roku Premiere, Roku 4, Roku 3 (4200x, 4230x), and Roku 2 (4210x)
Xfinity Flex devices