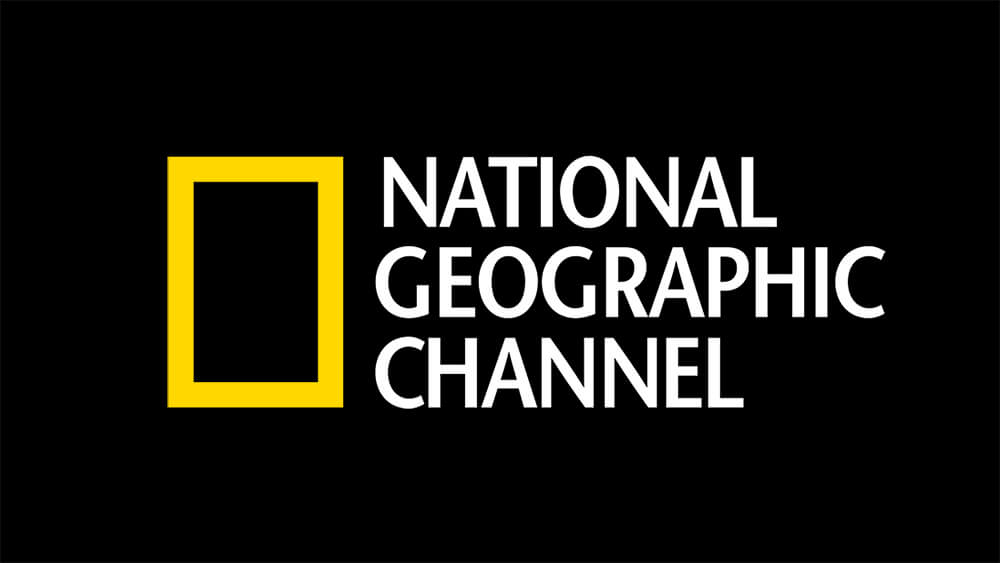 As with most content on cable today, there are alternate ways to enjoy the channels and shows you want without forking over mountains of cash to a cable TV provider. To watch The National Geographic Channel, you only need a streaming device like a Roku and a live streaming service that carries Bravo. Before we go into detail, here are the services that carry National Geographic live:
Hulu + Live TV
Live TV Streaming Service with 70+ Cable and Local Channels
Includes Nat Geo Channel.
Cloud DVR Included
Standard Hulu Included
FuboTV
Live TV Streaming Service with DVR
100+ Local Network and Cable Channels
Great For Sports
1-Week Free Trial
Sling TV
Live TV Streaming Service
Multiple Channel Packages
Cloud DVR Included
1-Week Free Trial
AT&T TV Now
Live TV Streaming Service
50+ Local Network and Cable Channels
Cloud DVR Included
1-Week Free Trial
YouTube TV
Live TV Streaming Service
75+ Local Network and Cable Channels
Cloud DVR Included
1-Week Free Trial
How to Watch National Geographic without Cable
National Geographic on Sling TV
Your cheapest option is Sling TV. For the first month, you can subscribe to either Sling TV's Blue package for $30/month, which gives you National Geographic, National Geographic Wild, and over 40 other channels.
Sling TV provides a live stream of National Geographic so you are able to watch exactly what would be airing on National Geographic just as if you had cable. It is included in its Cloud DVR program, so you can record shows for later.
With online access to National Geographic streaming, you will never miss great shows like "Genius," "Brain Games," "Wicked Tuna," "Drain the Oceans," and "Border Wars".
Sling TV is available on Roku, Amazon Fire TV, Chromecast and more, so it's not a problem to enjoy Nat Geo on a TV, tablet, computer, or other smart devices. There are more channels than I've mentioned available on Sling TV than what I've mentioned here. To find out more about what Sling TV has to offer, and more information about Sling TV device compatibility, check out this detailed review of Sling TV.
The review includes information on a Sling TV free trial and ways to get discounted (and free) streaming devices so be sure to check it out. Currently, there are offers for a 7-day trial and free Amazon fire stick if you sign up for two months.
Sign up for a free trial to Sling TV!
Watching National Geographic on Hulu Live TV
Hulu Live TV offers National Geographic for $54.99month after 7-day free trial. 
Previously Hulu was known for their vast on-demand streaming library. Recently, they have added a Hulu Live TV service for $54.99 a month that offers Live National Geographic Online Streaming. Hulu Live TV is one of the best live TV streaming services available. It includes the following features:
The basic package comes with 50 hours of cloud DVR storage. (Upgrades available)
Watch on 2 screens at once. (Upgrades available)
Comes with 6 customizable profiles
Includes entire Hulu streaming library
Many of National Geographic's shows are available on-demand on Hulu's streaming service, including "Genius," "Star Talk with Neil Degrasse Tyson," "Drugs Inc.," "Gordon Ramsay: Uncharted," and "Wicked Tuna". The streaming service starts at $5.99/month.
Check out our full review of Hulu Live TV for more details.
Check out Hulu's free trial here.
National Geographic on FuboTV
FuboTV is a good place to go for sports but it offers many other more general channels as well, including National Geographic and National Geographic Wild. Both channels are offered as well as 90+ others in its basic package for $64.99/month (after 7-day free trial). The FuboTV app is available on major platforms including AppleTV, AndroidTV, Roku, and Amazon FireTV. You can sign up for a 1-week free trial or check out our review of FuboTV for more details.
National Geographic on YouTubeTV
YouTubeTV also offers National Geographic and National Geographic Wild streaming live, as well as limitless storage space for recording your shows. Your library of recorded shows can be streamed anywhere. YouTubeTV costs $64.99 a month. Check out our review of YouTube TV for more information.
National Geographic Streaming on AT&T TV Now
AT&T TV Now service is one way you can watch National Geographic and National Geographic Wild. They are offered as part of their most affordable "Plus" package. At $55 per month, you get more than 40 channels including HBO, while at the highest level of $135 a month you get over 125. You can check out everything this service offers by reading our AT&T TV Now review.
Watching/Purchasing National Geographic Shows Online
If you are simply interested in sampling a few National Geographic shows, you can watch on Nat Geo TV app or on the channel's web site using the hour-long "preview pass". However, after that hour shows are locked such that you need a password to cable or to DirecTV Now, Hulu, Playstation Vue, Fubo, or YouTube TV. If you have one, you can in theory broadcast from the app onto your TV.
In addition to seasons available on the Hulu streaming service, like "Jane" and the aforementioned series, Netflix has a few including "Brain Games" and "Drugs Inc."
To get an entire season not included in these services, you can purchase shows from Amazon, Itunes or another service. This may be a cheaper option than purchasing a streaming service to deliver all National Geographic has to offer. On Amazon a season pass costs around $19.99, which is less than many monthly services and makes sense if it's the only show that you care about.
That said, there you may be interested in shows on other networks. In that case, you may be better off going with a streaming service. It ultimately depends on how many shows you are going to follow in a year. Almost every popular show is available online and once you purchase it, you own it. That means you can watch it whenever you want.
Why We Love National Geographic Channel
Just seeing the yellow rectangle of National Geographic is enough for me to start hearing the signature fanfare notes of its signature theme song. Triumphant and brassy, the song immediately makes you feel like proper enlightenment is about the occur.
The same goes for the magazine. Glossy, yellow-rectangle-emblazed magazines sat in stacks in my parents' house, and as a youth, I gazed upon them with awe. Perhaps I, someday, would be mature enough to crack open their covers and become as cosmopolitan as its readers must be.
Well, here I am, over 40, and still seemingly not mature enough to have a subscription to the magazine. Plus, things have changed a lot at National Geographic. The non-profit National Geographic Society sold the magazine a few years ago and now it is owned by Disney, as is the channel of its name.
Despite all this continuing evolution of the brand, I can nevertheless watch shows with the National Geographic fanfare, and plenty without, as well. Just like the magazine, the channel provides gorgeous photography (this time moving!) and insights into other cultures around the world. In "Gordon Ramsay: Uncharted," you can watch the famous British chef dive into the backcountry of New Zealand, or on the more classic "Nat Geo Travel," you can see Zachary Levi take on New Orleans.
The channel offers up a wide array of shows of more general interest like "Wicked Tuna," a reality show about fishermen, and even fictional shows like "Mars" and "The Hot Zone," about an Ebola outbreak.
Animal fans get an entire channel to themselves in the form of National Geographic Wild, a spin-off which includes "The Incredible Dr. Pol," a reality show about a rural veterinarian and "Secrets of the Zoo" about the Columbus Zoo.
The educational value of these shows tends to vary. However, odds are good that you will at the very least see the yellow rectangle, and that might just be enough to make you feel like you are learning something. Fortunately, you don't need cable to tune in.
For information on watching other TV channels online check out: How To Stream Specific TV Channels
Need More Information?
If this article didn't answer your specific question, head over to our Home Page! It will guide you to affordable internet providers, streaming services to meet your needs, information on antennas, and many more tools and resources to help you save money on TV and Internet access.
For tips and tricks on cutting the cord and other tech topics be sure to join our Facebook Page.
Join Millions of Cord Cutters
Disclosure: Grounded Reason is supported by a small commission for purchases made through some product links on this website. We do not accept compensation from companies attempting to sway our review of products.