Cable TV is expensive. Recent studies have shown that people are spending over $200 per month for their cable bundle. There is no reason to be spending that much when you can have internet access and plenty of TV to watch using streaming services, TV antennas, and free sources on the web.
We've put together this comprehensive guide to give a high-level view of all the options out there.  Our goal is to continually expand this guide to ensure  you have all the information you need to cut the cord. Also, be sure to check out our tips to ensure you save money cutting the cord.
Our Guide to Cable TV Alternatives
This is a comprehensive guide on how to watch TV without paying for a cable or satellite subscription. It covers nearly every facet of cutting the cord. For ease of use, there is a table of contents below that links to various sections. Each section has a link back to the table of contents at the end of that section.
Table Of Contents
The three major topics when it comes to cable TV alternatives is streaming services and devices, and possibly using a TV antenna for local broadcast networks.
There are a lot of options out there to stream your favorite shows. Don't feel overwhelmed. They all offer free trials and no contract. There is no risk to try them out. Don't overthink ditching your traditional pay-TV provider.  Try cutting the cord. If you discover it isn't for you, I'm sure your cable company will be more than happy to retake your money.
Streaming Services
Typically when replacing cable TV, people will want a live-TV service like Hulu Live TV, Sling TV, Philo, Fubo TV, AT&T TV Now, or YouTube TV. Many may also want a service like Netflix, Hulu's Streaming Library, or Amazon Prime for on-demand content and some original content. This section covers a ton of streaming services for you to choose from.
Hulu


Hulu offers both a Live TV streaming service and a back catalog of movies and TV. The streaming quality is one of the best around. The live service includes:
Over 60 broadcast and cable-based channels (including premium channels like HBO)
The basic package comes with 50 hours of cloud DVR storage with the ability to upgrade if needed.
Watch on two screens at once. You can upgrade to unlimited screens for $14.99 per month. This upgrade also gives you three screens while away from your home network.
Comes with six customizable profiles
Includes entire Hulu streaming library
The service costs $54.99 per month. You can opt to subscribe to the Hulu library instead of the Live TV service for just $5.99. Hulu also offers loads of original content and a decent back catalog of many past seasons of cable and network TV shows. You can test the live service or the on-demand service by  Signing up to Hulu Live TV. For more details, check out my full review of Hulu.
Philo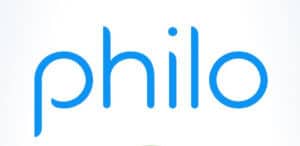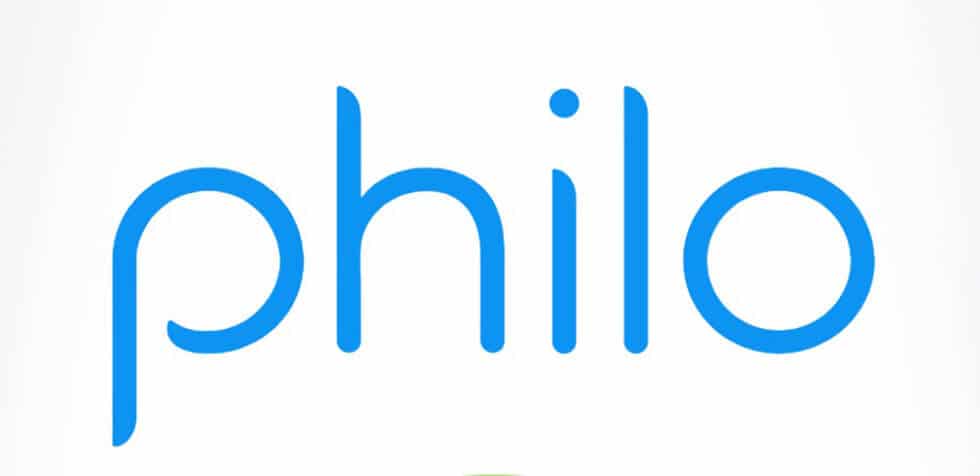 Philo is the most affordable live streaming service on the market. The company keeps costs low by not carrying sports channels in favor of entertainment channels.
The current channel lineup offers favorites like A&E, AMC, BBC America, Comedy Central, Discovery, Hallmark Channel, HGTV, LifeTime, Nick, History, TLC, and much more for just $20 per month. That price even includes a Cloud DVR, among other features.
For those that don't want to pay for sports channels, Philo offers some cable TV favorites for an affordable monthly price. Try their 1-week free trial. Check out our review of Philo for more information.
Sling TV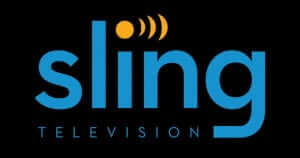 Sling TV is a streaming service that also offers live TV over the internet. It's cable TV without the contract or the massive bill. Sling TV offers a free 7-day trial membership to try out their service. The service works on most streaming devices and recently began offering a cloud DVR. Sling TV also streams NBC live online along with Fox and ABC in select markets.
For $30 a month subscribers will have access to AMC, History Channel, Disney, A&E, Epix, IFC, Lifetime, ESPN, ESPN2, TNT, TBS, HGTV, Cartoon Network, Disney Channel, CNN, and more.
Sling also added a second base package that swaps out the Disney Owned stations for FOX owned stations, including FS1. This package also allows the ability for multiple streams. There are also add-on channels packs and premium channels like Showtime and Cinemax. Check out my Sling TV Review for more details.
FuboTV


FuboTV is a live online streaming service that specializes in live sports while still offering pay-TV channels like A&E, Bravo, The Weather Channel, and more. They offer a Cloud DVR with their base channel service. They also provide live streaming of Fox, NBC, and CBS is some local markets.
The service offers a 1-week free trial. Try it out to see if it will work for you. For more information, check out my FuboTV review.
YouTube TV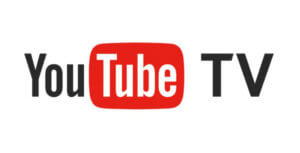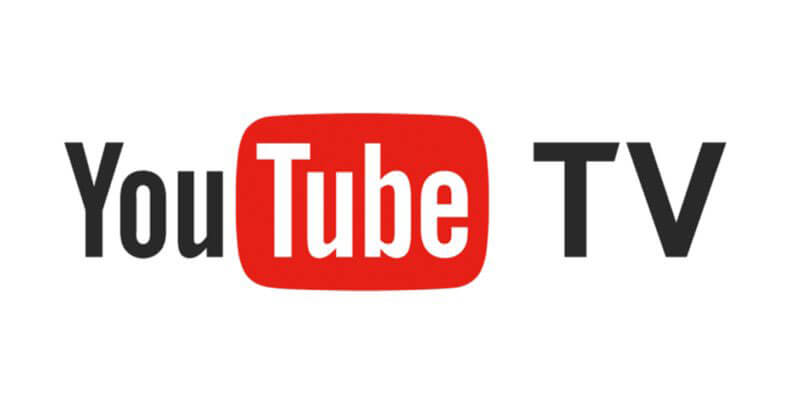 YouTube isn't just for "Youtubers" anymore. Google now offers a YouTube TV live streaming service.   The service offers just about every major cable TV channel. It even includes live streaming of ABC, NBC, FOX, and CBS.
Features also include six profiles, three simultaneous streams,  and a personal cloud DVR. All this comes with a price tag of $49.99 per month. YouTube TV supports Android, iOS (includes airplay to Apple TV), and Chromecasts/Chromecast-compatible TVs.
AT&T TV NOW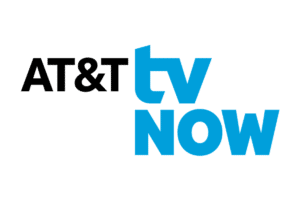 AT&T TV NOW (Formerly DIRECTV NOW) is a streaming service from AT&T that offers live TV over the internet from networks you typically receive with a cable bundle. The service supports Apple TV, iOS, Android, Amazon Fire TV, Chromecast, and most modern web browsers.
The service costs $65 per month. You can check out everything this service offers by taking advantage of their 7-day free trial or read about it in our AT&T TV Now review.
Other Streaming Options
Disney+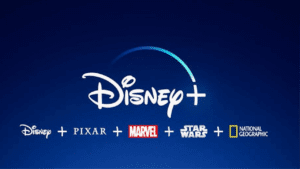 Disney+ is a Disney owned OTT (over the top) subscription-based streaming service. The service will provide video-on-demand content from Pixar, Marvel, Lucasfilm, National Geographic, and the recently acquired 20th Century Fox.
We've developed a search page that is updated daily with all the shows and movies on Disney+.
Not only does the service have original shows like the must-see Star Wars bounty hunter space western, The Mandalorian, but much much more:
The entire Disney Movie Vault
Every Pixar Movie and shorts
All of Disney's Star Wars movies and TV shows will be moving to Disney+ within its first year of launch
Over 5,000 episodes of Disney Channel shows (Includes Disney Jr, Disney XD, etc.)
A ton of Muppets Content
Original Shows and more which we will cover later in this article
The service costs only $6.99 per month. However, Disney+ also has year-long subscriptions at a discounted price of $69.99. Be sure to try the Disney+ 1-week free trial.
For information on device compatibility, features, deals, and a list of everything available, see our article: Everything You Need to Know about Disney+.
Amazon Prime
For vast libraries of movies and TV shows before the current season, I recommend getting the 30-day free trial to Amazon Prime. Another big reason to get Amazon Prime is the option of adding Showtime and Starz with your subscription. For just $8.99 per month, you have every TV show and movie offered by Starz and Showtime just as if you had the network with a cable provider.
Not only do you have access to stream over 40,000 hit movies and TV shows, but you get free music, books, and unlimited photo storage as well. Your membership also includes free 2-day shipping from Amazon.com regardless of the order size. Some metropolitan areas offer 2-hour shipping. For more information, check out all the benefits you receive with Amazon Prime.
A La Carte Cable
No cable service truly offers a la carte cable TV. However, through VUDU, iTunes, and Amazon (even if you're not a Prime Instant Video subscriber,) you can buy episodes of entire seasons of shows a la carte. This includes TV shows currently airing. At first, that might seem expensive, but shows are $1.99 an episode, and you can get a discount on the season pass. I saved a ton of cash this way when my family cut the cord. My family purchases only 3-4 season passes a year, keeping it under $10 a month.
Netflix
Netflix – Netflix has loads of content at a low price. Most TV shows wind up on streaming after a season airs. There are also movies and a whole host of children's programming available. The pricing is reasonable at $12.99 a month for unlimited HD streaming to two TVs simultaneously. If you are comfortable waiting a few months for a TV series, Netflix may be all you need. They have a free trial you can take advantage of, but be sure to cancel Netflix before it expires so you aren't billed.
CBS All Access
Since the current episodes of CBS shows aren't available on Hulu, CBS All Access is one option to get CBS Shows the day after the initial broadcast as CBS isn't a part of Hulu. The basic service costs $5.99 per month and does air commercials. However, they offer a commercial-free plan for $9.99 per month. The service also offers live local CBS in over 150 markets. For more details, check out my review of CBS All Access.
Check out this 1-week free trial to see if you like it. There is no contract so you can cancel anytime.
CW App
The CW App lets anyone watch the current seasons of CW shows free. You don't even need a cable TV login. It works on all major streaming devices, including Roku, Apple TV, Amazon Fire TV, Chromecast, Android, and iOS. Check here for more information.
Free TV and Other Options
For those that are looking to save money, stop paying or TV altogether. You can check out our guide to TV antennas to catch all your local TV for free. Most major networks show recently aired shows on their website, as we covered in How to Watch Local Network Channels Without Cable.
Are your tastes not satisfied by mainstream services like Netflix, Hulu, and Amazon Prime? Don't worry. There are literally thousands of various streaming channels and apps available. Here is a list of resources:
Many services also offer free trials if you want to binge on content. For example, CuriosityStream allows you to watch free documentaries online for seven days. After that, it's only $2.99 per month.
While the pay-subscriptions offer the most content, some channels deliver content at no charge. However, the content may be limited, and you may have to watch ads.
Premium Channels
Games of Thrones is over, but there are still many great shows like Westworld and Barry on HBO Now.  There are numerous ways to get the service. All of which are highlighted in my post on watching HBO without cable.
Don't want to miss out on hit shows like Outlander or American Gods? Check out this free trial for Starz. You can watch Starz on-demand or live without having a cable TV subscription.  For information on the Starz app, read my post on watching Starz Without Cable.
If shows like Billions on Showtime are more your speed, then no need to worry. There are tons of ways to watch Showtime online. For details, check out my post on how to watch Showtime without cable.
Amazon Prime carries Showtime and Starz. Furthermore, Sling TV added a Cinemax add-on package. Premium channels aren't a problem for cord-cutters.
Streaming Devices
Once you have picked the streaming services you would like to use, the next step is figuring out which streaming device to use. I recommend getting a Roku. Roku supports most apps and provides a very intuitive interface. To learn about Roku, check out my post: Which Roku is Right For You.
Of course, Amazon Fire TV is also a viable option for those needing a streaming device. Also, Apple TV should be considered if you use iOS and have a lot invested in Apple's walled garden. However, I use many Apple products but still use Roku.
For more information on the various streaming devices, check out the section More on Streaming Devices
TV Antennas
While some services like Hulu Live TV provide NBC, FOX, ABC, and CBS to many, you may still want to look into getting a TV Antenna. It allows you to watch free broadcast TV, with access to networks like NBC, CBS, ABC, Fox, and more. The over the air broadcast TV available changes depending on where you live in relation to your closest TV towers. Thankfully, antenna maker Mohu has put together a tool that shows you which TV channels are available in your area. They also show which channels you should expect to receive for each of their antennas.
If you aren't close enough to the TV towers to use an indoor antenna, you may need an outdoor solution. Furthermore, today's digital TV signals require a TV with a digital tuner. If your TV manufacture date is before 2007, it may not have one. For solutions to these issues, check out my post How To Get Local Channels Without Cable. I also expand on this a bit in the TV Antenna section later in this guide.
Finding an ISP
We maintain a list of providers with affordable internet-only plans you can use to cut the cord. We've even built database searchable by zip code, so you find an internet provider in your area.
If you can't find one on that page, try your existing provider. Now I know the "big" internet providers seem only to offer "triple play" packages bundling phone, TV, and internet. However, if you dig around on their site, you should be able to find an internet service offering.
When deal searching, be sure not to buy more bandwidth than you need. That is one way to increase the monthly cost of your service. We put together a guide explaining how much internet bandwidth you need for various online activities.
Inquire about the internet provider's data download caps on their service. They will typically indicate this in the gigabytes (GB) you can transfer in a month. In this case, your video quality is an essential factor. For example, a cap of 250 GB will allow for about 280 hours of standard definition streaming, but only 83 hours of high definition at 1080p. So be mindful and aware of the fine print. We maintain a list of internet providers without data usage caps.
Don't Fall for the Bundle
If you have to get internet access through your cable company, they will probably offer you the world to keep your triple play package because cable subscriptions are the most significant metric for these companies. These deals will seem impressive. Trust me; if they trap you, you will steadily see that price tag grows due to add-ons, fees, and taxes.
If the only internet providers in your area are the likes of Comcast, Cox, etc. then you need to be a little more creative to get a good deal. Ideally, there is more than one provider in your area. If this is the case and you can get a no term contract deal at a reasonable price, then grab it. Otherwise, follow these guidelines.
-Never take a contract where the term is longer than the offer price. They will raise the price when the offer price expires, and you will be stuck in the contract.
-Take advantage of promotional offers. There are affiliate websites that have promotional offers not available on the ISP's website. Search around to find a deal.
-As soon as your contract expires, be sure to shop around. Bounce back and forth between the providers in your area. Again, always take advantage of the promotional offers through affiliate websites.
-Since you will be switching providers every year, get an email address not linked to your ISP. Options include Gmail, Yahoo, Hotmail, or even your own domain.
-If they require a rental fee for the modem, be aware that you can use your own cable modem for internet.
What about a Home Phone
Many rely on their cable provider for home phone service. Like most of their services, it can be replaced with a much cheaper internet-based service. For those who need a little more than a cell phone after they ditch their cable TV subscription, I recommend PhonePower (formerly BroadVoice.) They are an affordable and reliable phone service provider that uses your existing internet connection.
There are plenty of options out there to provide a phone solution after you cut the cord. For more details, check out my article on finding a cheap home phone service.

Back to Table of Contents
Alternatives to Buying a Streaming Device
Most of you can cut the cord today with the equipment you already have. Here are options to cut cable TV that may already be in your home.
Home Gaming Consoles
Most modern consoles like the two most recent iterations of Xbox, Wii, and PlayStation connect to the internet and run streaming subscription applications to view content on the television. You can even run streaming apps like Netflix on X-box.
For gamers considering a console, Xbox One can connect to a TV antenna. Furthermore, it combines your OTA Network channels, streaming apps, and web apps all in one guide. There is even talk of DVR functionality in the future. If you are looking to cut the cord and upgrade your video game console, an Xbox One is a good option.
Other Streaming Alternatives
Smart TV – If you purchased a TV in the past few years, is it a "Smart TV?" These connect to the internet and stream content to the TV without the use of other devices. Personally, I use a Roku TV. It's a smart TV with a Roku built in.
Computer, laptop or tablets – While this works, very few people are happy watching TV on a computer, laptop or tablet. While it's possible to get these devices to output display to a television, it's not always a straightforward solution and quality of picture can suffer.
Blu-Ray or DVD player – Many of these devices can connect to the internet, stream video, and display it on your television.
If you don't have or don't like any of the options above, there are a few ways to turn your TV into a "Smart TV." In the next section, I'll cover the subscription services available. Certain devices only work on certain equipment so I'll cover a few of these combinations in the Streaming Devices section of the post.
More on Antennas
After 2009, over the air TV signals became digital, and old analog tuner TVs stopped working. Did you know that you could still get over the air signals? In fact, you can watch local channels without cable, and they are available free and in a clear, beautiful high definition picture. Those signals are bouncing off your house as you read this. If you own a TV sold in the U.S. made after March 1st, 2007, it has a digital tuner as mandated by law.
That means all you need is an antenna to start grabbing these network TV signals to display on your television. Now I know what you're thinking. If you were born before 1985, you probably have vivid memories of static all over the screen as mom or dad adjust the antenna. Digital doesn't work that way. If your antenna can pick up the channel, then you get the picture as clear as it can be. Otherwise, you don't get the picture.
The first thing you need to do is figure out what kind of antenna to get. When we first started our cord-cutting endeavor, this was the hardest thing to figure out. The first thing to do is to figure out the strength and location of signals in your area.
Signal Finder Tool
The quality of your TV picture isn't only dependent on the quality of your antenna. It also depends on where you live in relation to the signal towers. A quick and easy tool to figure out which channels are available to you is the FCC Signal Finder page. It provides information on the stations available based on your address.
Alternatively, you could use this great tool from tvfool.com. It's a bit more complicated than the tool from the FCC, but it provides information like signal-power from the tower.
It will tell you what stations are available and what type of antenna you should purchase. For me, cutting cable was a money-saving endeavor, so I was trying to get the best bang for my buck. I also knew I didn't want the hassle of pointing the antenna in the direction of the tower every time I changed the channel.
Which antenna should you get?
I personally use a Mohu Sky Outdoor Amplified Antenna (Enter promo code "super25" at checkout for 25% off). It's rated for signals up to 60 miles away and brings in plenty of stations. Check out my review of the Mohu Sky.
However, the type of antenna you need is highly dependent on a number of variables like your distance from the tower, the frequency of the channels, and more.
I strongly recommend checking out our guide to choosing a TV antenna, if you are considering using one. Setting up an antenna may be seamless, or it may be the most difficult thing you do when canceling cable. There are numerous variables involved in television signals and antennas. If you are having a difficult time with this, the antenna guide makes this task easier.
If you don't want to deal with an antenna, you can check out how to watch local TV online. It covers how to watch primetime network shows online without cable.
Using an Antenna on an Old TV
As I mentioned, TVs made after 2007 were required to have a digital tuner. For TVs made before 2007, you can convert the TV signal by simply using a digital to analog converter box.
More On Streaming Devices
By now, you should have a good idea of which streaming services interest you. The devices listed below support a wide range of streaming services. Check the full review or product listing of each for more information.
While I've listed a few major streaming apps supported by each device, there are other apps available for these devices like Crackle TV, M-Go, Crunchy Roll, etc. I could write for weeks on every available app on these devices. While I personally feel Roku is the best streaming device available today, here is a look at the top options on the market.
Roku Streaming Media Player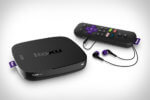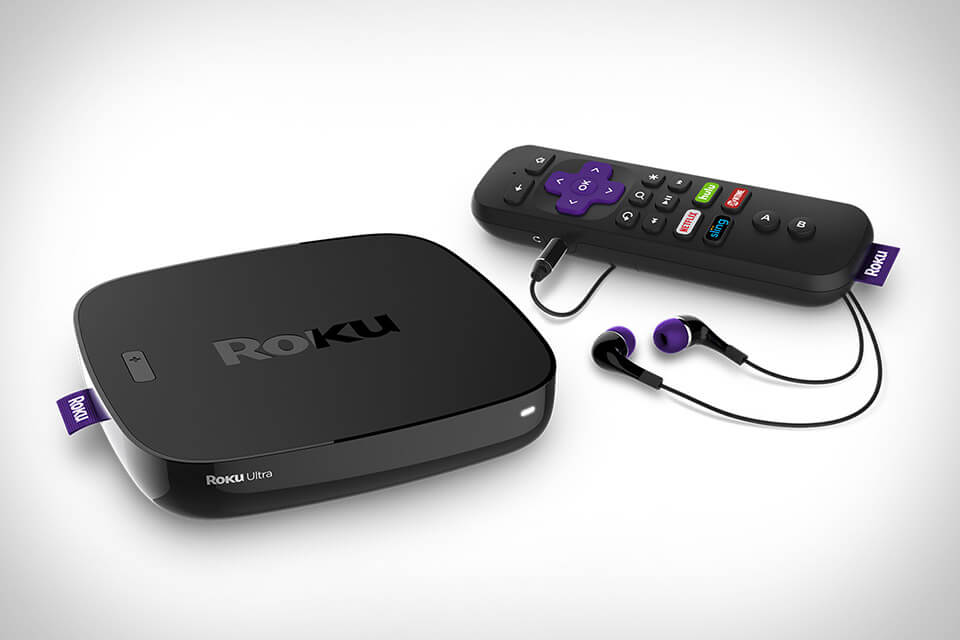 Roku has rebranded its entire line of streaming devices. The new fleet offers the flexibility to satisfy the various needs and functionality of different types of cord-cutters. They even have devices that support the new HDR TV pixel quality standard. I recommend reading my breakdown of all the new Roku devices to find the right one for you.
While we have been an Apple TV household, due to our reliance on AirPlay for casting our iOS device, our experience with Roku made us switch to being a Roku household. If you are considering Roku, but are looking for a more mobile option, check out my review of the Roku Streaming Stick.
Amazon Fire TV Cube and Stick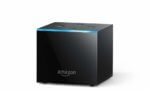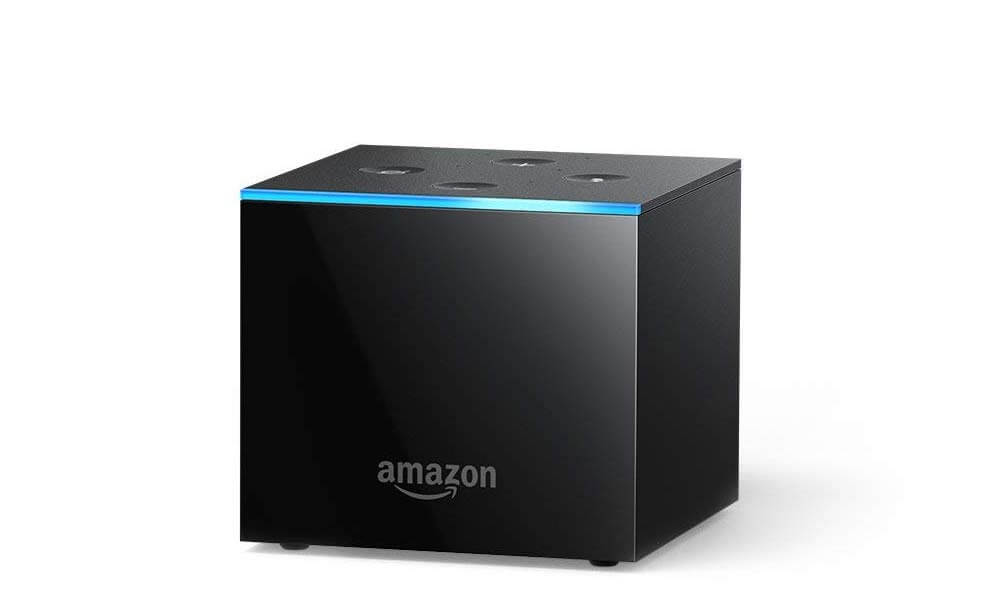 Priced at $49, the Amazon Fire TV Stick 4K is an excellent choice for 4K HD streaming. The Fire TV Stick also integrates Amazon's virtual assistant Alexa into the platform. You can use Alexa to issue voice to your TV commands through your remote.
This platform has comparable hardware and memory to its competitors at a great price.
The Amazon Fire TV Cube provides all the function of the Fire Stick HD but comes with a built-in speaker. It's basically a streaming device that doubles as an Alexa device. The Cube allows you to use Alexa apart from your TV. Therefore, you can use the Fire TV Cube to act as the hub of your smart home. Check out our review of the Amazon Fire TV Cube for more details.
You can also check out our article: Fire TV Stick vs. Fire TV Cube for a  comparison of both.
Apple TV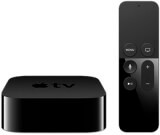 Adding slimmed down Siri functionality and app store, providing the ability to install apps, the 4th Gen Apple TV makes some brilliant decisions. The one thing currently lacking is support for 4K UHD video.
Apple TV is attempting to position itself as the one device you need in the living room, adding the ability to play games, and promising an Apple TV service to arrive at some point in the future.
This device runs a whole host of streaming services to watch quality content on your television with just an internet connection, and it supports both Wi-Fi and Ethernet. While you don't need any other Apple product to realize the value of an Apple TV, you can stream any content on an iPad, iPhone, or iPod that supports Apple Airplay.
Google Chromecast HDMI Streaming Media Player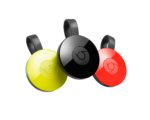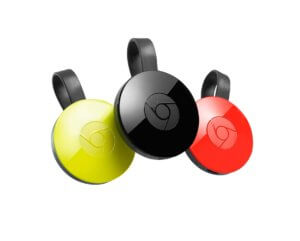 In my Google Chromecast Review, I stated Chromecast is the best option for pure cost-cutting. At $35.99, there isn't much out there that will beat that price point. You will need an existing smartphone, tablet, or laptop to use Google Chromecast. Chromecast allows you to stream content from apps on the device to your television. Installation is easy as all you do is plug it into your TV's HDMI port and set it up on your Wi-Fi network.
There are not any additional steps as you just press the "cast" button on the app you want to show on your TV. This also works with the Google Chrome browser after installing a simple plugin. There are no frills with this one, but it does what we need for cutting cable TV at a great price. If you are comfortable using your phone as your main content delivery mechanism, then Chromecast is a good choice. Otherwise, I would look to Roku, Apple TV, or Amazon Fire TV.
What About Sports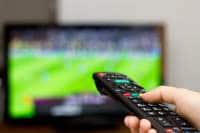 Some say that watching sports is a problem for cord-cutters. I don't find this to be true. All the major sports packages available to cable subscribers are also available to cord-cutters. Are you wondering how to watch ESPN without cable? Simply grab a subscription to Sling TV.
For information on watching NBA, NHL, NFL, and other available sports, check out my article "How to Watch Sports Without Cable." You can also use the links below. They will take you to the relevant information on Grounded Reason for viewing that sport.
For baseball fans MLB.TV offers a great subscription that allows subscribers to watch baseball online for about the cost of a Netflix subscription.
International sports like World Cup soccer and cricket are also easily available to cord-cutters. Check out my article on how to watch soccer online and how to watch cricket online for all the details.
Is A DVR Necessary?
Cable companies have many of us accustomed to needing a DVR to record shows and watch whenever we please. Typically, this costs cable subscribers an additional $10-20 dollars a month. As a cord-cutter, the DVR becomes more of a luxury device.
The purpose of a DVR is to save content and watch it on-demand whenever you want. This is already how cord-cutters roll. Streaming services like Hulu limit the need for a DVR, as most content can be viewed at your leisure.
However, there are times when a DVR comes in handy. Mainly, they can be used to record broadcast TV from an antenna. The most common use would be recording NFL games, PGA tournaments, and other events you won't be able to watch live.
Personally, I get by without a DVR. I have a subscription to Hulu, which makes numerous hit broadcast shows available on-demand.
The decision to have a DVR is one of personal preference. For more information, check out my post on OTA DVR options. The article is broken down by different types of DVR needs.
Cutting the cord can work for anyone
Since cutting cable TV, my family doesn't miss our cable TV package one bit. We use our cell phones to replace the home phone, which we thought we would miss but don't. We especially don't miss the telemarketers. The kids initially missed a few channels, but now they are content fighting with each other over which of the thousands of kids' shows at their disposal they will watch during their TV time.
My wife and I are completely happy. We are saving nearly $100 bucks a month and watching all the TV and Movies we want. Remember, if you are thinking about cutting the cord, just do it. There is no contract or commitment with streaming services.  If you don't like the experience, I'm sure your pay-TV providers will be happy to take you back.
Need More Information?
If this article didn't answer your specific question, head over to our Home Page! It will guide you to affordable internet providers, streaming services to meet your needs, information on antennas, and many more tools and resources to help you save money on TV and Internet access.
For tips and tricks on cutting the cord and other tech topics be sure to join our Facebook Page.
Join Millions of Cord Cutters
Disclosure: Grounded Reason is supported by a small commission for purchases made through some product links on this website. We do not accept compensation from companies attempting to sway our review of products.