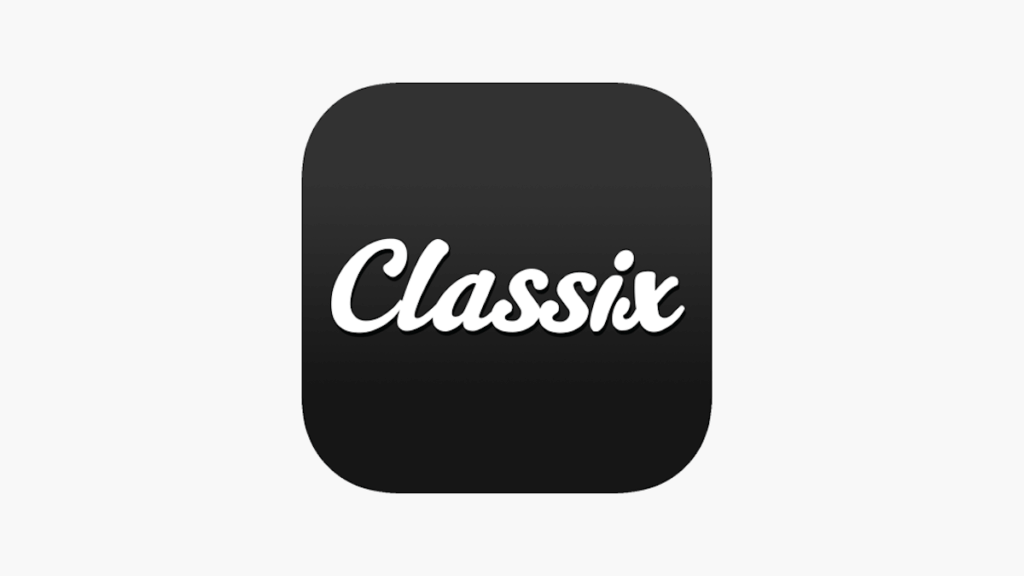 Love flicking through old westerns and horror movies, catching classic screwball comedies from the 1940s, or vintage cartoons? Classix app is a streaming site and app that makes hundreds of titles available at a click, very affordably. Many titles are free to stream, and the Premium upgrade is ridiculously affordable. Read on to learn more about Classix.
What is Classix
Classix is a streaming app featuring classic and vintage TV shows and movies. The paid service has hundreds of titles, ranging from recognizable classics as His Girl Friday to more obscure films churned out during the height of the Hollywood studio system. In addition, there are episodes of TV classics such as Bonanza and comedy shorts from the Three Stooges.
In addition to the extensive library, Classix claims to adapt to a viewer's preferences, so the more you watch, the more titles it will suggest that fit your tastes. Another nice feature is the ability to download titles to watch offline. However, one word of warning, don't expect Criterion Collection remastering here. Video quality is mainly in standard definition and not high definition.
You can watch Classix through various devices, including:
Apple TV
iOS
Android (mobile)
Classix Website via home computer or laptop, web.classixapp.com
How Much is Classix
Classix is, in theory, a free service. Many titles list themselves as free. However, even if you need to upgrade, the Premium level is pretty affordable, with just a one-time charge of $3.99. Yes, one-time. No monthly or annual renewal fee.
What's On Classix
As mentioned, there are some recognizable classic titles in the collection, including Charade, Night of the Living Dead, Royal Wedding, Father's Little Dividend, and His Girl Friday. The site can be sorted by most major genres, including action, drama, comedy, fantasy, science fiction, war, and more. The B-movie science fiction titles look quite substantial. TV shows include The Pink Panther, Disney Shorts, Petticoat Junction, and numerous comedians' self-titled series, although many are a sampling of episodes, not full shows or seasons. You can also search by actors or directors within the app specifically, a feature that doesn't work so well on the web-based version.
Functionality of Classix
Classix probably works best as designed–an app. The website can be a bit slow and clunky. And overall, it's a case of you getting what you paid for. There are frequent glitches and mixed reviews on functionality from users, and more than once, there were errors in streaming selected titles, although, again, those are online and on the app, via a device, they streamed ok. So take that as a warning, but, as mentioned, the site is still equal or cheaper to renting one movie elsewhere.