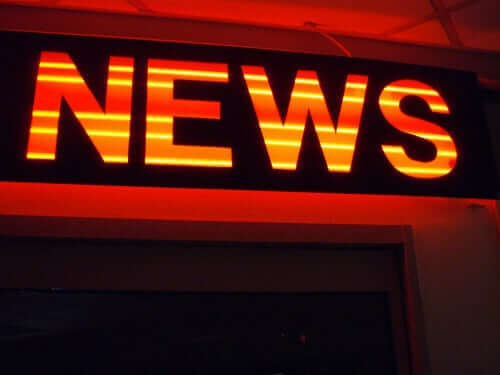 Cable news networks are some of the most watched networks on cable TV. Fox News, MSNBC, and CNN consistently are in the top 10 weekly viewer ratings. Next to sports, it's the biggest reason people are still tied to the cable box.
However, just as there are many options for sports fans without cable, there are plenty of ways to watch these networks without having a traditional pay TV subscription and paying for cable or satellite TV. Today I'm going to break down your options for watching these networks online and provide a few other alternatives to getting your news without forking over thousands of dollars every year.
The table below provides an overview of the various streaming services and which "big three" cable news networks they carry. For more details, I've put together guides on watching MSNBC, Fox News, and CNN in the following articles:
Local News without Cable
The best way to watch your local news is through your local over the broadcast. It's free. All you need is a digital TV (TVs made after 2009 are) and a TV antenna. Check out our guide to choosing the best TV antenna to make sure you get one that meets your needs. If you don't want the hassle of installing a TV antenna, many services stream local channels in many markets. Check out our guide to streaming local channels to see which service is right for you.
Other Streaming News Options
For those interested in around the clock coverage, there are plenty of options available online. This isn't limited to watching on your smartphone or tablet. You can just as easily enjoy the news on your living room TV using any of the following streaming services.
CBSNews: This free 24-hour streaming news service includes live, anchored coverage on weekdays. If you are more interested in actual news and reporting than commentary, then this is the channel for you. It's my personal go to when I want national and world news coverage.
CBS news is available on iPhone, iPad, Android phones and tablets, Apple TV, Roku, Fire TV, and Android TV.
HuffPost Live: If you are more a fan of cable news, give HuffPost Live a try. It's more pundit oriented and less actual news reporting. It's available in iOS, Android, Roku, Android TV, and Amazon Fire TV.
Bloomberg TV: For cord cutters who want live streaming news with a business based point of view, Bloomberg TV is the place to go. You can catch Bloomberg TV on iOS devices , Android, Roku, Apple TV, Fire TV, and Android TV.
News From Abroad
Sky News: If you want news from sources outside the US, then Sky News is a great source. It's based in the U.K., so it is occasionally heavy on things happening in and around the U.K, but overall it's a great source for world news. It's one of my favorites, and it's free on iOS and Android devices, Roku, Apple TV, and Fire TV.
Conclusion
The desire to watch news shouldn't hold you back from cutting the cord. I've only covered the major news outlets available to you without cable. There are a whole host of niche news options available online through the web. I used to be a cable news junky, now I don't even miss it.